With the coming of winter and the fading summer sun thoughts are reluctantly turning to autumnal clothing. The demands of the season mean that winter fashions can become predictable – usually a collage of dark colours and heavy fabrics. But, the designers at Wolf & Badger are on top of the autumn/winter trends to add character to your seasonal wardrobe.
Monochrome
Whether it be a print or blocked separates, black and white is a recent trend that has been seen from designers such as Alexander McQueen and the emerging London talent Agi & Sam. A trend usually seen in womenswear, monochrome is easy to wear and suits everyone. ADYN's latest collection, stocked at Wolf & Badger caters to this trend and will give your wardrobe an instant update. They are a youthful British lifestyle brand with a passion for producing luxury basics and their Legacy under T-shirt is a particular piece which stands out.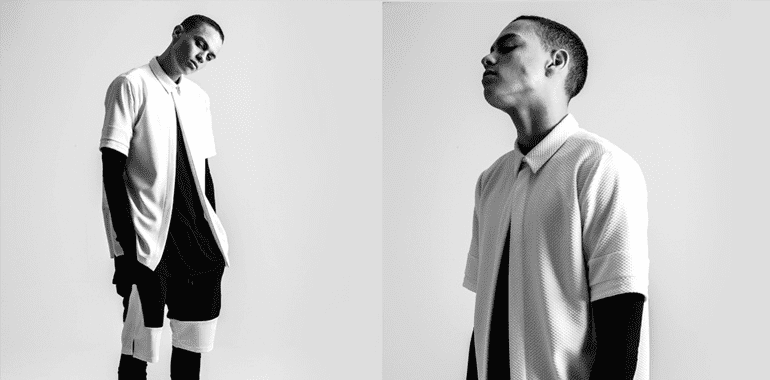 Urban Sport
Urban Sport is a solid menswear trend that isn't going away anytime soon. It was seen at the shows of Givenchy who took it literal by turning the catwalk into a basketball court and at Hood By Air of which it is a constant theme running through each of their collections. There are a lot of pieces at Wolf & Badger that can translate this trend very well, suiting anybody and everybody. For the risk takers among you, No. 44 use an experimental mix of fabrics such as Swiss cotton and silk organza and even airtex to create a very urban and minimal feel to the garments. Or there's Serge Denimes who do great silkscreen printed T-shirts for an easy instant update who also happen to encompass the monochrome trend.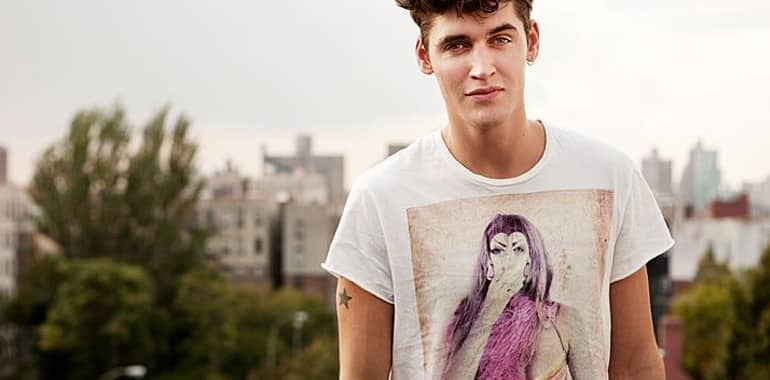 Checks
Chances are that you probably already have something checked in your wardrobe as this is the menswear trend that seems to be sticking around. It was seen at the E Tautz show at the start of the year only instead of the smaller lumberjack check focus which is what has been seen lately of this trend, designers were super-sizing the squares as if under a microscope.  Wolf & Badger stocks designer Kaushal Niraula who has the perfect cashmere and wool blend suit jacket and trousers. He has interpreted the trend in a demure and tailored way more akin to Saville Row and Hardy Amies who have also adopted the pattern. The checked suit is a great way to stand out in the office and is a more modern approach to the standard plain and striped suiting that is usually de rigueur.