Most of us love a good rucksack, they're large enough to fit all of our favourite belongings in, and we can wave goodbye to shoulder pain because these bags actually have the weight distribution sorted. The good news is that they've got a whole lot better since the giant ones that we used to wear at school to carry around a whole weeks worth of textbooks.  
The bad news is that it can be hard to get away from the stereotype that carrying a rucksack brings, with its practicality at festivals, and effortless dressing as seen on Cara Delevingne; the rucksack is often seen as the lazy girls bag. Not saying there is anything wrong with that, we all like having our hands free to talk animatedly or dance in a field but is this how we want to be perceived in the work place?
The simple truth is that women like to carry a lot of items in the most stylish way possible, so we've found 3 sophisticated rucksacks that you can wear to the office without being deemed a scruff bag.
The rucksacks above by Blue Hour are the epitome of cool, add one of these geometric bags to your outfit for a strong, finished look.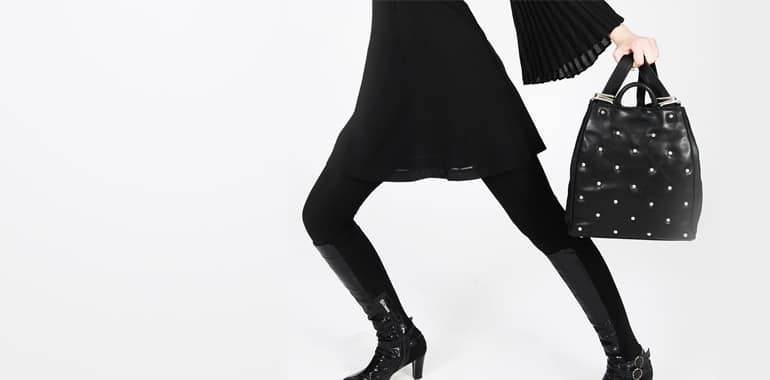 The studded detailing on this bag by Ruxx give it that extra edge over other types of bags.  Not only is it big enough to carry your daily essentials, but it also has separate compartments for your phone so you don't have to spend ages rummaging.
Turn heads in the office with a rucksack by Chloe Stanyon Designs, the natural leathers have been hand-stitched to create a bag that will never go out of style.