Gemma has recently finished studying Writing Fashion & Culture at Southampton Solent University and is preparing to move to London.
@Gemmbentley
Sports Luxe is the definition of modern, comfy and cool. Think vests, bomber jackets and wedged hi-top trainers for a wearable look with a spirit of athleticism. Stella McCartney and Alexander Wang have been pioneers of the sports luxe trend for the past few years now and it has well and truly crossed from gyms to cocktail bars. The trend is the 'go to' look for an effortless yet fashionable appearance.
The trend of sportswear meets high-end fashion dates back to the 1920s where designers such as Coco Chanel and Jean Patou, created jersey swimsuits for woman and helped popularise the look. The trend has never really left the fashion industry since then due to its simple elegance. Sports luxe pieces are known for being wearable with a mix of lightweight fabrics and contrasting textures. With the World Cup and Wimbledon in full swing there is no better time to embrace the sports luxe trend.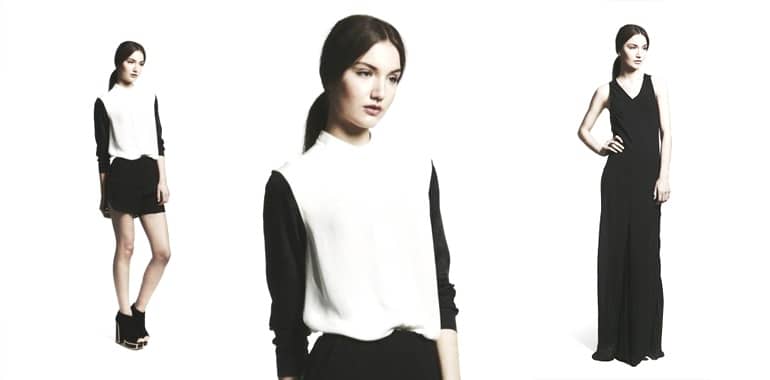 The fashion forward designers stocked at Wolf & Badger D'Albert, ADYN and Reo & Eli offer sophisticated, clean and simple sports luxe streetwear. Silk vests by Reo & Eli are the perfect sports luxe staple that work from day to night with a timeless versatility. The brand aims to create luxurious and affordable clothing that can easily be intertwined within an everyday wardrobe. Another designer adding to the sportswear trend is Julia D' Albert who completed a tailoring degree at London College of Fashion and studied pattern cutting at Central Saint Martins. D' Albert has gone on to create a sophisticated streamline with a hint of sports style collection.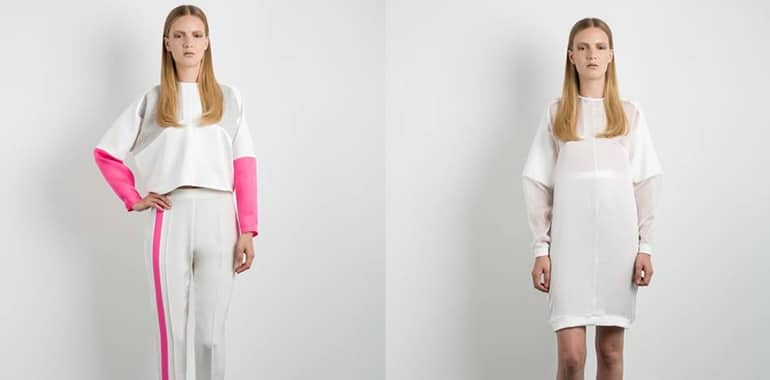 The collection by D'Albert combines two staple sports luxe fabrics - jersey and scuba. A neon pop of pink runs through the collection adding a summery, feminine element to the otherwise sporty pieces. To take the trend to the next level try the scuba bomber jacket, the grey panels keep the bomber simple and stylish.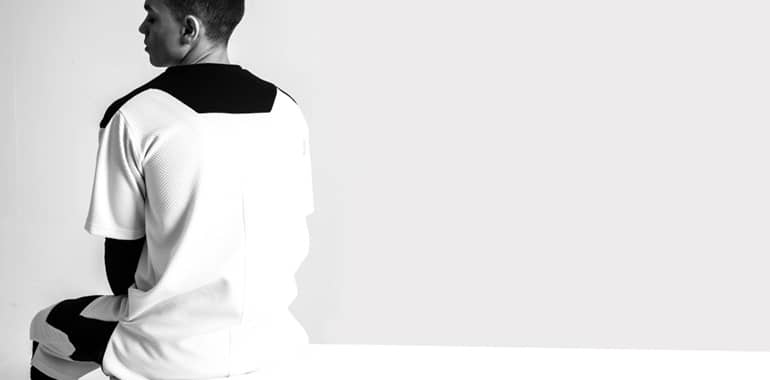 ADYN is a youthful British lifestyle brand that produces luxury basics for men. The brand aims to bring an edgy modern aesthetic to men's casualwear. Their legacy textured t-shirt priced at £75 is an essential in any wardrobe along with their legacy monochrome joggers for £120. Keep jewellery simple and have make-up and hair polished to keep the trend on the right side of luxe and not lazy.
Shop our Sports Luxe edit here >> www.wolfandbadger.com/category/women/clothing/exercise-sweat-it-out/?p=1