Kitten, block, wedge, mid, stiletto - there are so many different types of heels on offer for us ladies today, it's quite hard to believe that heels were first worn by European men in the 1600's, to signal a sign of their status. The theory behind it was, only someone who didn't have to work could wear such "Impractical Footwear".
Fast forward hundreds of years and heels are now predominantly for women. Whether you are looking to rock a casual mid heel to the office or a killer high heel for a night on the town, Wolf & Badger of course has you covered. Check out some of our favourites that will help elevate you during the summer months.
The Cleo B Disco Wedge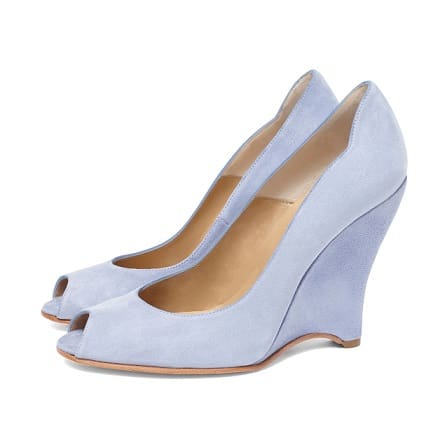 Cleo B is known for mixing a statement design with practical wearability, creating unique shoes such as this gorgeous blue wedge. Providing elegance, comfort and sophistication, this is definitely one for the stylish lady about town.
The Dear Frances Romance Shoe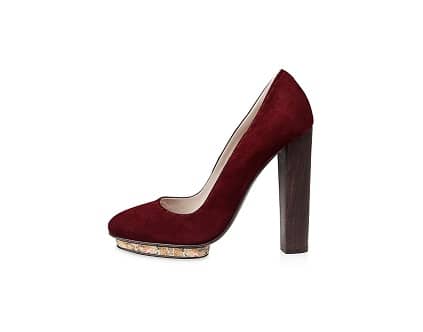 This blocked heel clearly isn't for the faint hearted, standing at a whopping 11.5 cm's Dear Frances' designs are strong, confident and feminine. Attention to detail is paramount in their collections, and all items are hand stitched by Italian artisan shoemakers. So if you are looking to stand tall, then jump in to these striking pair of heels pronto.
The Neon Boots Chelsea Boot With Cuban Heel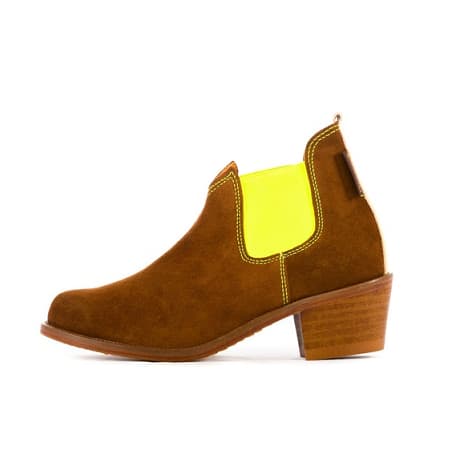 Reinventing the Chelsea boot, these part fluorescent part whisky brown boots, will give you that chilled back look, but with a funky edge . Handmade in Spain using top quality materials, this neon boot is perfect for a shopping trip with some friends.
All items are available at Wolf & Badger.