Who doesn't love a good pair of shorts? The simple unisex item that people of all ages love to wear, whether its strolling through the city when the sun peaks its head out or if you're off on your holidays and looking to work on your tan, shorts never fail to let you down.
In the past they were used when the British military were looking for ways to keep the soldiers cool in warm places like… Bermuda. It took decades before the stigma that shorts were only for men was shaken off.
Fast forward to today, shorts are getting more creative and the variety of styles are endless. Celebrities are starting to wear them to formal events, we can't forget Pharrell William's at this year's Oscars in his tuxedo shorts, and even the corporate world is slowly beginning to accept them in the office during hot weather.
Our talented designers at Wolf and Badger are never one to miss out on a trend, we've hand picked a selection of the finest shorts ready for the summer months.
Delada Panel Level Shorts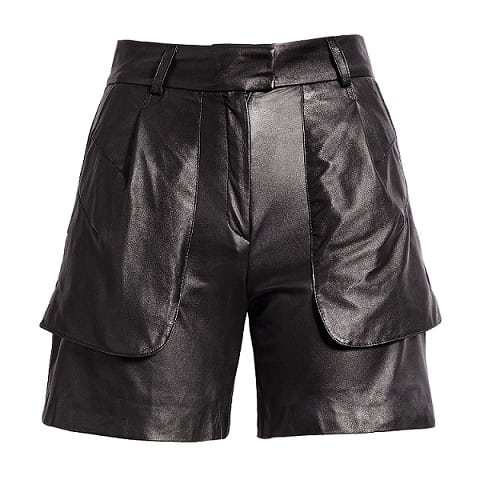 Shorts are getting more and more stylish, which is evident in these striking leather shorts from Delada. They feature hidden fastenings on the hem and stitched on pockets, and could easily be worn on a night out on the town, paired with a bold shirt and a pair of loafers. Delada strive to produce aesthetically beautiful and flattering pieces and these definitely fall into that category.
NO.44 Airtex Nylon Shorts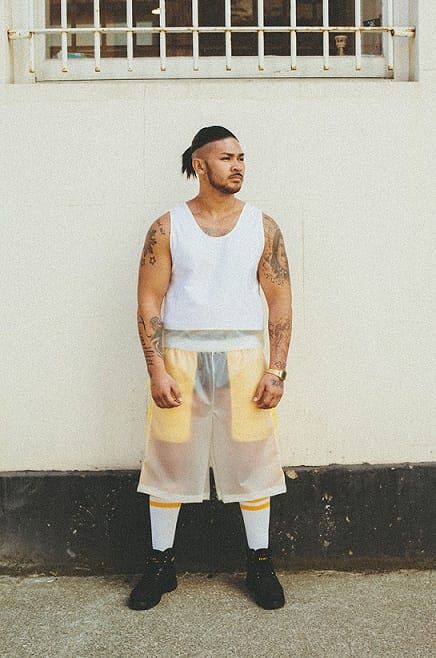 The impact of sports clothing on our everyday wear has been ever present for decades. Baseball hats, trainers and tennis shoes are all incorporated seamlessly into our daily lives. NO.44 have taken the classic basketball shorts and given it a transparent twist, mixing clear nylon and airtex together. These shorts will have you looking and feeling extra cool with this unique twist on the classic style.
Adyn Legacy Panelled Shorts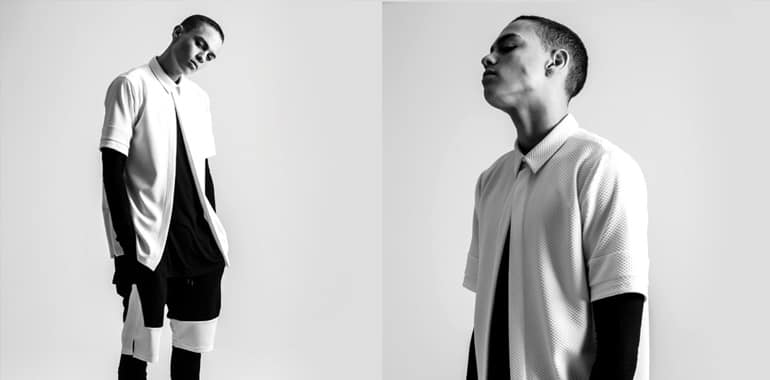 ADYN are the perfect go to brand for essential items with a little more flair. If you are in need of something more than the bog standard grey or black shorts then these loopback jersey shorts with geometric panelling are the ones for you. The contrasting textures coupled with oxidised zips and cord ends are the perfect item for a casual look. All of ADYN's pieces are handmade in the UK and these shorts perfectly represent the 'relaxed collection with a smart edge'.