#LiveLikeGoals
It's the first Fashion Month of 2017. You know, that time of year when style reigns supreme, and our lifestyles seem a little dull in comparison. But, this fashion month, we think you deserve to #LiveLikeGoals! We're talkin' a full-on dream lifestyle revamp worth over £2,500! From your home, to your wardrobe - live, look, cook and feel like the best version of yourself.
Starting right now, until the 8th March 2017, give dullness the boot, and enter for a chance to win the Ultimate Lifestyle Revamp! Simply register here!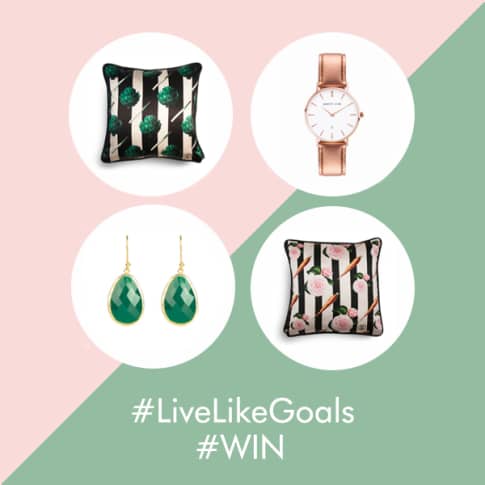 The lucky winner will receive:
For a grand total of over £2500 worth of products & services!