Blooming Blends offers a unique range of ready-mixed botanical boosting herbal tinctures, supplement powders and sensory facial mists to help balance and strengthen the mind, body and soul. Hand-blended in small batches using traditional methods, they have channelled nature's magic with a sprinkling of plant power, to create everyday formulas blended for busy modern life. We sat down with founder Fleur to find out more about her brand.
How did Blooming Blends begin?
The first step on the formation of Blooming Blends was a genuine, deep rooted interest in botanicals and their healing properties, not just for my own wellbeing, but for others too.
Before I started Blooming Blends I was a cook and I had a food delivery business called The Food Stork which made and delivered freshly cooked organic ready meals for new mums and dads.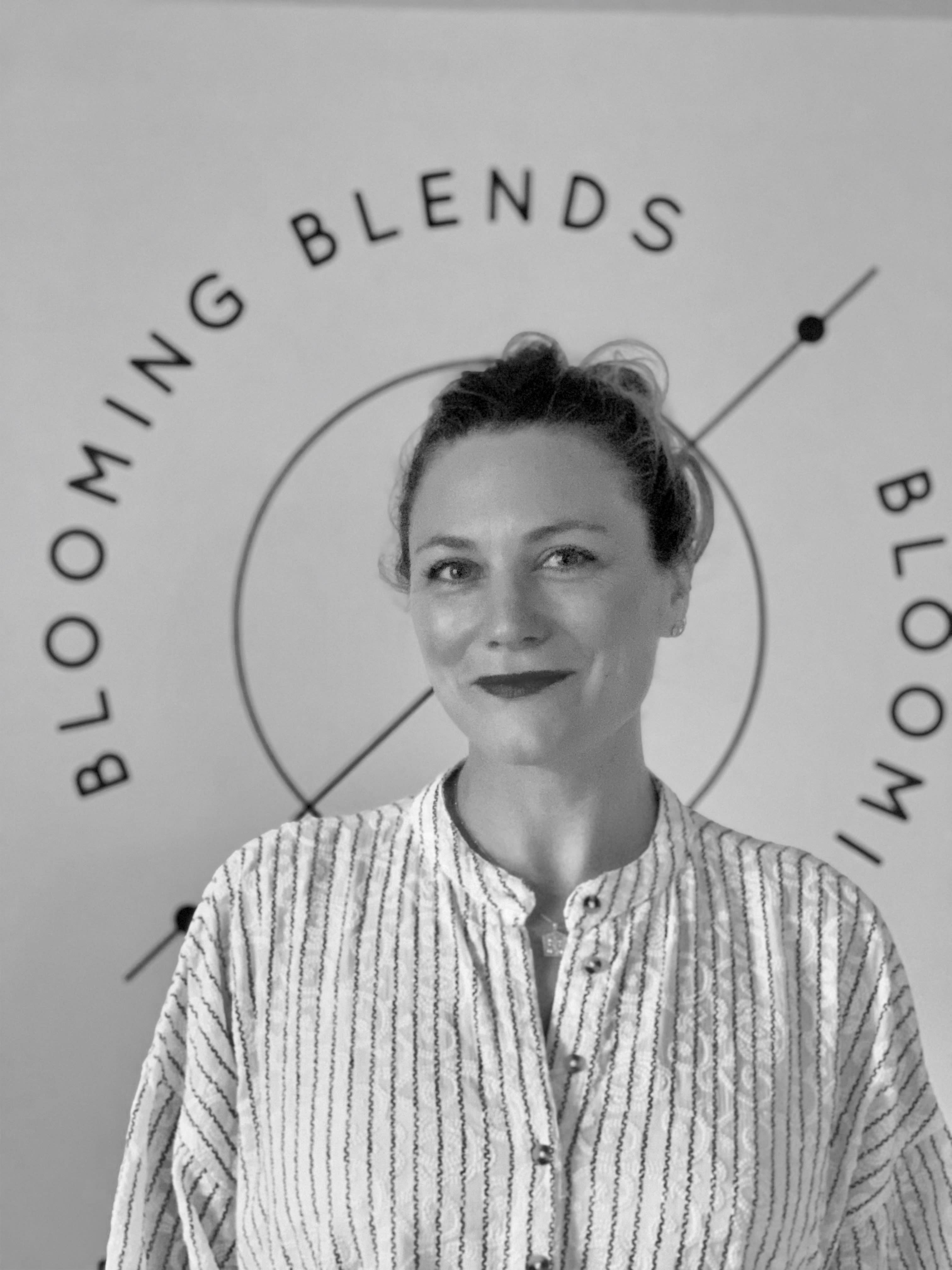 Have you always been interested in the wellness industry?
I have always been interested in wellness through food; and with my use of culinary herbs, this developed into a greater understanding and appreciation of their healing properties.
How did you begin to develop your products?
When I was nearing turning 40, I started to look at taking additional herbal extracts to help give me a boost when I needed it.  Unfortunately I couldn't find exactly what I was looking for, and so I decided to create my own range of boosting botanical tinctures to help keep me energised, focused and happy.
What have been the highest and lowest points on your journey so far?
The highest point has definitely been when we launched and fantastic retailers, such as Planet Organic, wanted to stock our range of tinctures.  The low points are the continuous push of owning your own business and facing many closed doors.
How would you describe your customer base?
Our base customer is someone with an interest in their own wellbeing, who listens to their body and helps to give it a little boost as and when they need it.
What do you do when you're feeling uninspired?
I love to get out on a walk with my two dogs – having some space to walk and move without any pressure always ends up making me feel far more inspired and energised.
What is your evening skincare routine?
I'm very simple with my night time routine.  I clean and moisturise my skin then give it a good spritz with our Sleep Easy Sensory Facial Mist to help soothe, settle and relax me as I climb into my bed.
What's different about your products?
We make products that you can really trust to deliver results safely for you.  I oversee every blend we produce, so I know that every bottle leaving the door meets my high standards.
Why is using natural/organic ingredients in your products so important to you?
Why would you not use natural and organic ingredients!  Beauty and wellbeing comes from the inside out.
What is your go to product from your range?
I can't be without our Fatigue Fix Tincture blend.  I find that too much coffee can make me feel jittery, so I reach for this strengthening blend when I crave a quick pick-me-up.  The botanical ingredients instantly help to pep you up and leave you feeling stronger and ready to face what's ahead. It's my afternoon essential.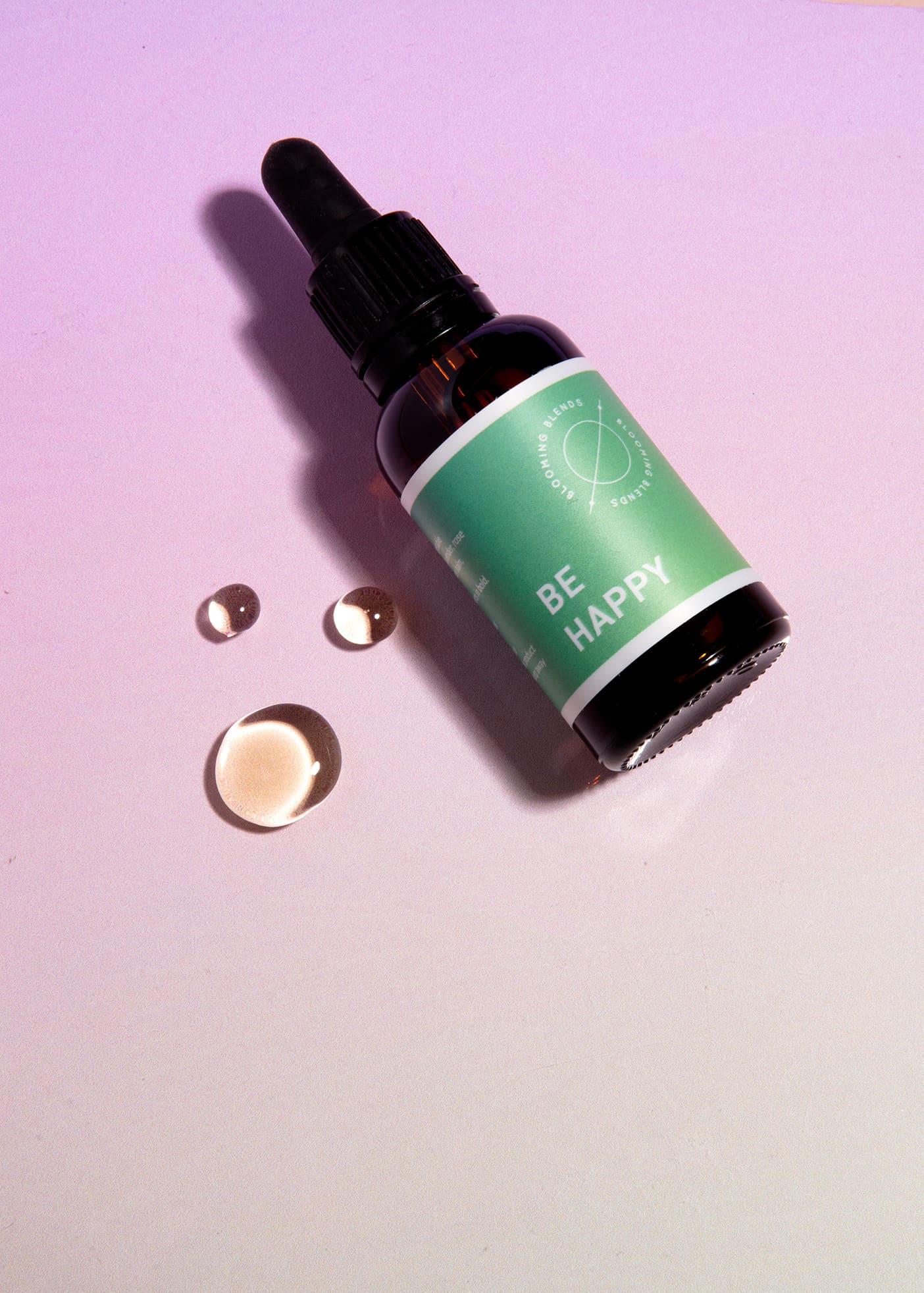 Do you have a mentor?
Yes, my brother in law.  He's not in the wellness industry, he's a film producer, but he gives me very sound business and finance advice and is clever at helping me channel all my ideas down into one platform and keep me focused on the now. 
What are the morals you run your brand by?
To produce products that do what they say and are made with integrity and mindfulness.
What drew you to Wolf & Badger?
It's so fantastic to see such a big edit of independent brands, where I can shop across everything I want in one space.
Where do you see the brand in 5 years? 
We're so excited to continue spreading the story about Blooming Blends, and how our botanical boosting blends can make such a big change for your daily life.  We can't wait to start introducing our products to a wider international audience, too.