EVA D. creates a timeless collection of highly wearable and genderless designs, carefully constructed to form the basis for the ultimate modular wardrobe. Functionality, quality and sustainable elegance are the elements that they strongly believe in as a brand. Exploring and stretching the current fashion rules and finding new ways is the guiding principle of Dutch clothing brand EVA D. We caught up with Eva to find out more about her brand.
How did Eva D begin?
From an early age, I have a passion for creating. So it was a logical step to go to the art academy. After graduating, I started working out my ideas at the kitchen table, that's how my label was born. Luckily I didn't know at the time what it takes to get a piece of clothing in the store. I was full of energy, I was driven and idealistic and I was determined to take a different approach than is usual in the fashion industry.
After graduating from the art academy where I studied fashion and design, I almost immediately started my own brand, without a clear plan but full of wild ideas. Then the real learning process began, because that's when I learned how complicated the fashion industry is, you don't learn that at school. Anyway, I did whatever it took to set up my own brand. I did all kinds of jobs to earn money to start my brand EVA D, such as teaching, giving workshops, working in fashion stores, assignments for custom made clothing . In short, I was always busy, it was chaos but also fun.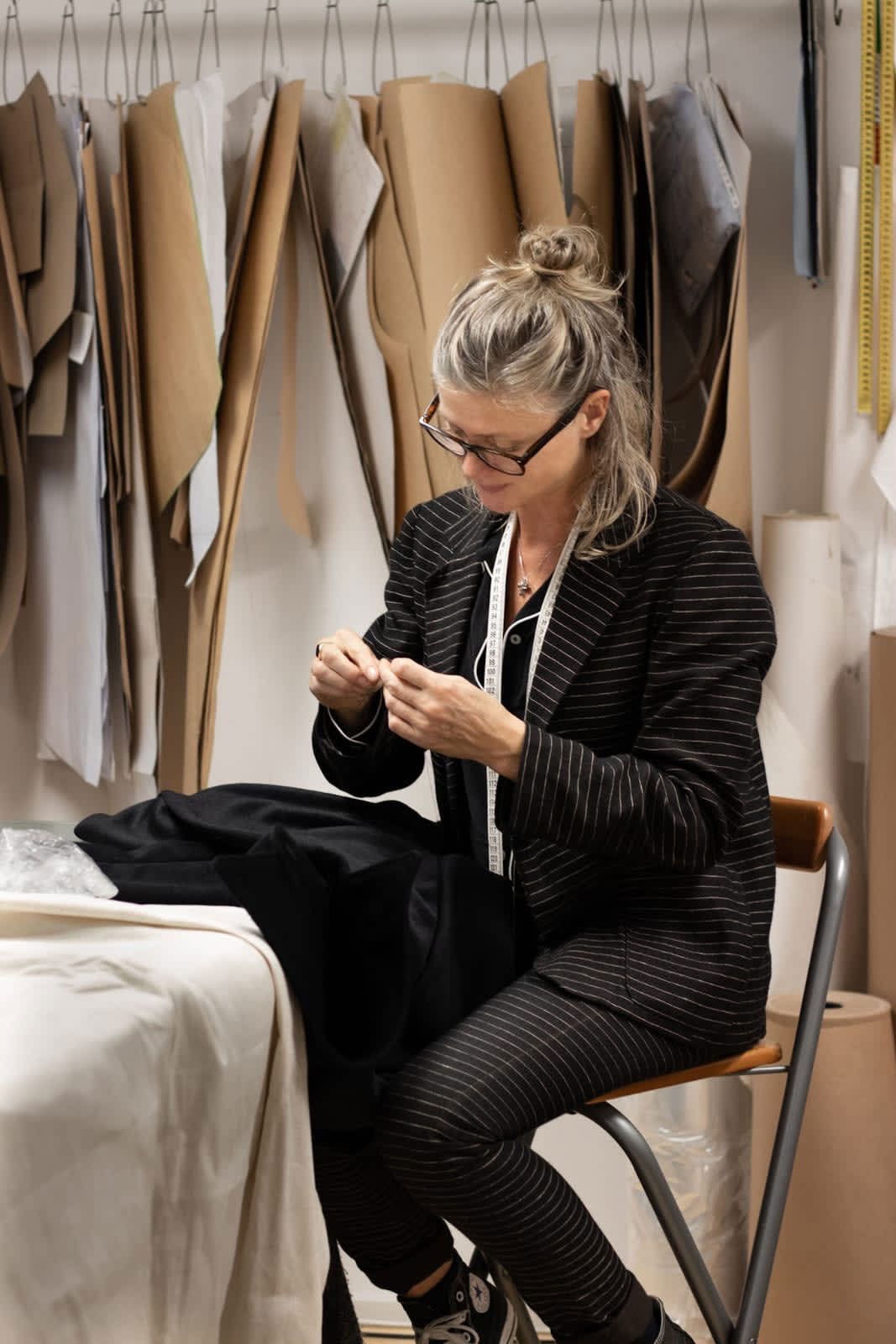 Have you always been interested in fashion?
I have always had a love for fashion, but I was disappointed in certain aspects of the industry. I think the lifespan of collections is far too short. One moment you are in, the next you are completely out of fashion again. It is almost impossible to keep up as a designer, but also as a consumer. And the impact it has to the climate hurts me. You can say that I have a love / hate relationship with fashion. Transience is already in the word fashion. So I prefer to make clothes rather than fashion.
What have been the highest and lowest points on your journey so far?
Having your own brand is the best there is, but also it is full of highs and lows. I get a lot of joy from good feedback from customers, those are the highlights that you do it for. Another big highlight was the moment that  my clothes were chosen for a photoshoot of Holland's Next Top model, shot by Nigel Barker.
The absolute lowest point was the moment when I received a whole load of jackets that were made wrong. It's a lot of money! I could have sunk through the ground and I thought, f * ck how am I going to fix this! Solving problems is also part of being a designer. But with a lot of creativity, perspective and positivity everything will eventually be fine.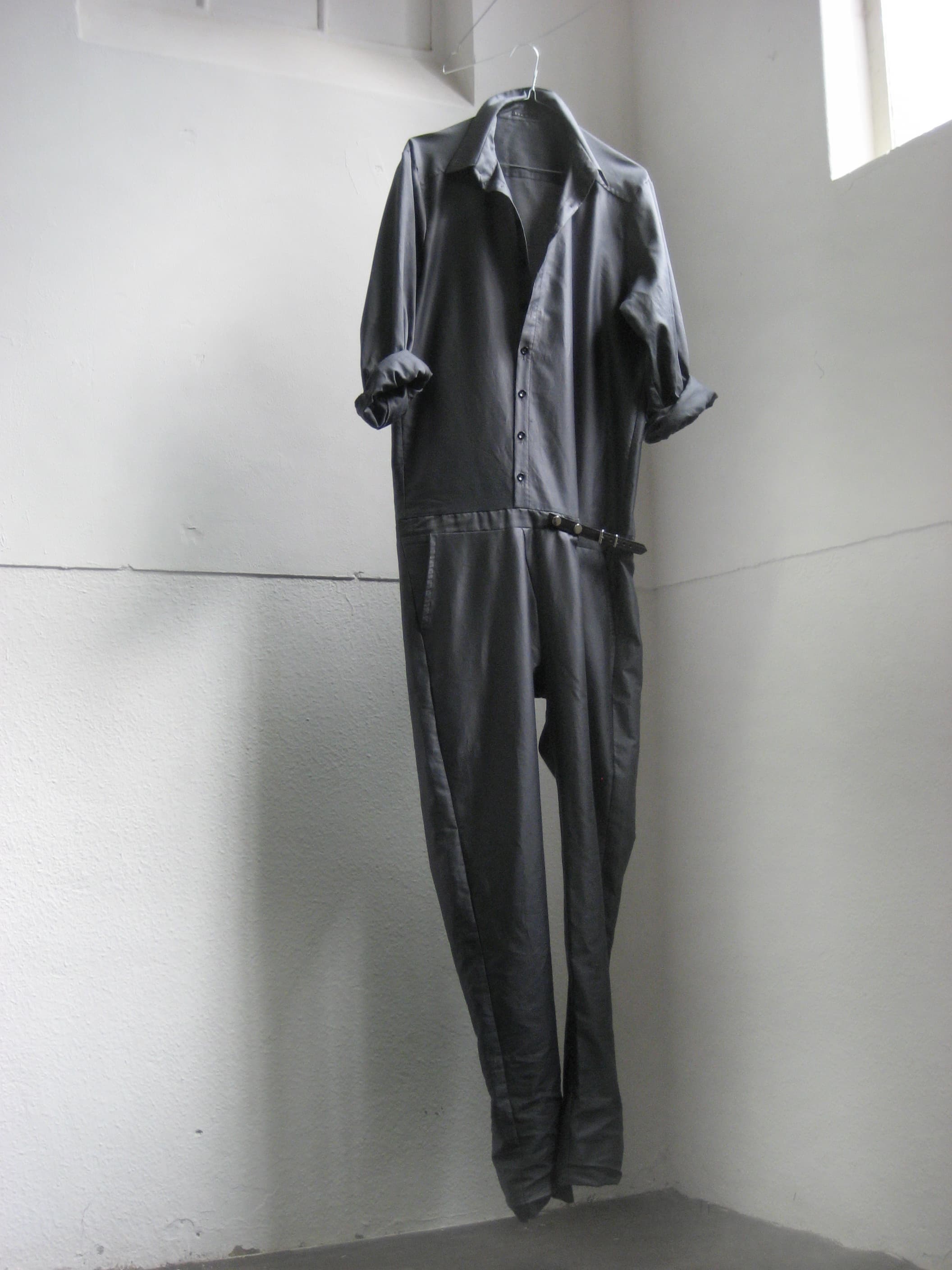 What are the morals you run your brand by?
Wear what you love. Cherish it and it lasts a long time is my motto. My goal is to make sustainable clothing that lasts longer than one season and to give the wearer the opportunity to build a beautiful modular wardrobe. If you have found a beautiful piece of clothing that looks good on you, is beautifully made and you have also paid good money, you will cherish it, so that you can use it for a long time.
Exploring and stretching the current fashion rules and finding new ways are also guiding principles, even in running my brand in a sincere way. I think everyone has a responsibility for the planet, this is my way of making the world a little bit more beautiful.

What was the inspiration behind your latest collection?
I don't work with seasonal collections. My work consists of a permanent collection of basic patterns to which I can add new designs and which I always reuse in other colors and fabrics. Fabrics, shapes and details of archetypal garments are a great source of inspiration. I look at non-fashionable, often forgotten or maligned clothes from all cultural origins.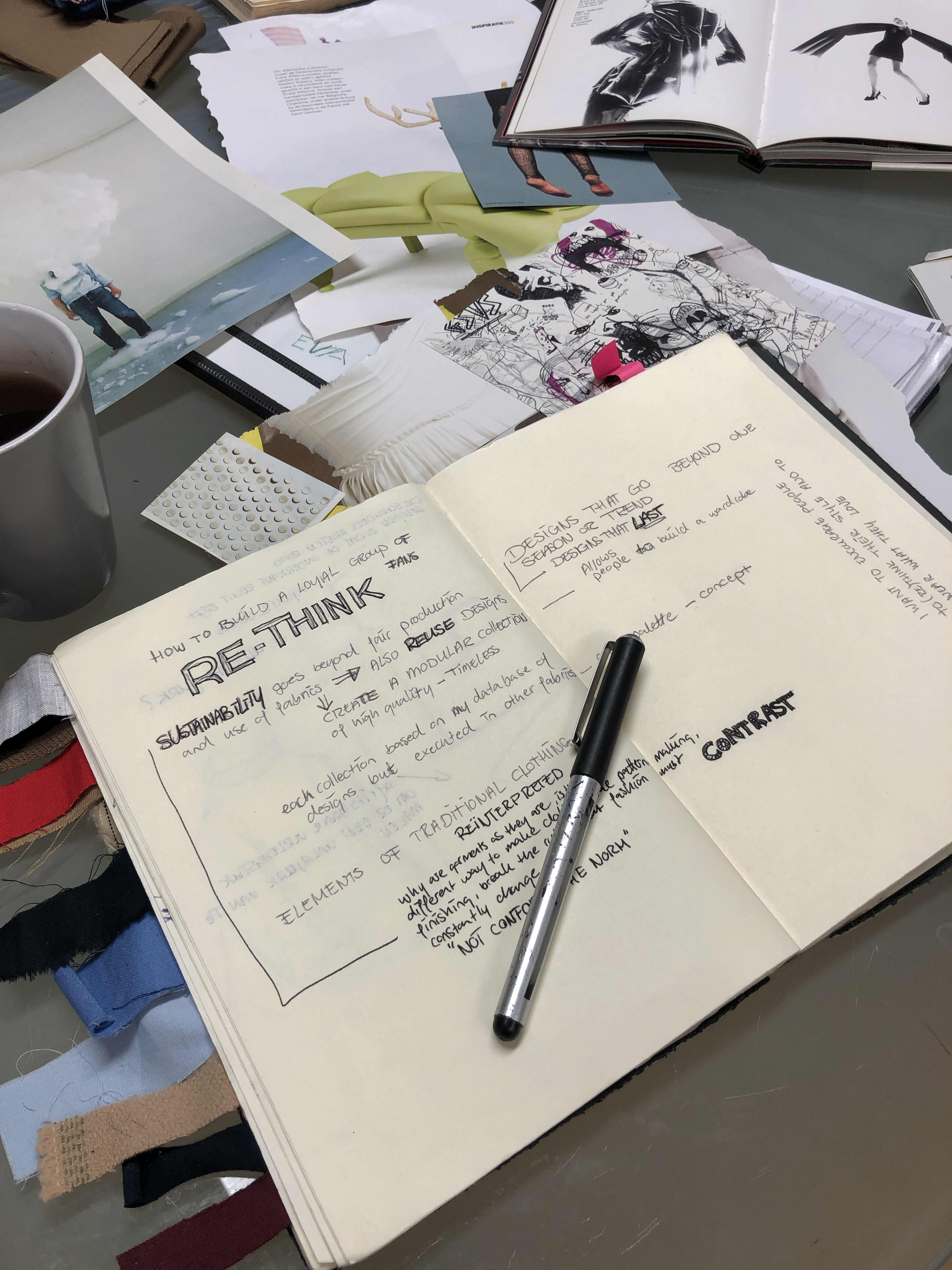 How would you describe your customer base?
The wearer of EVA D. can be described as self-made, idiosyncratic and self-aware.
Do you ever struggle to stay inspired?
Creativity is one thing that can never be stopped. My head is like a popcorn machine of creations. Although there is never enough time to work everything out. Time is a bigger problem than inspiration.
Is there anyone you would love to see wearing your designs?
Oh yes, Maggie Maurer. I love her androgynous appearance. Since a lot of my clothing is unisex, she would be a great model for my brand.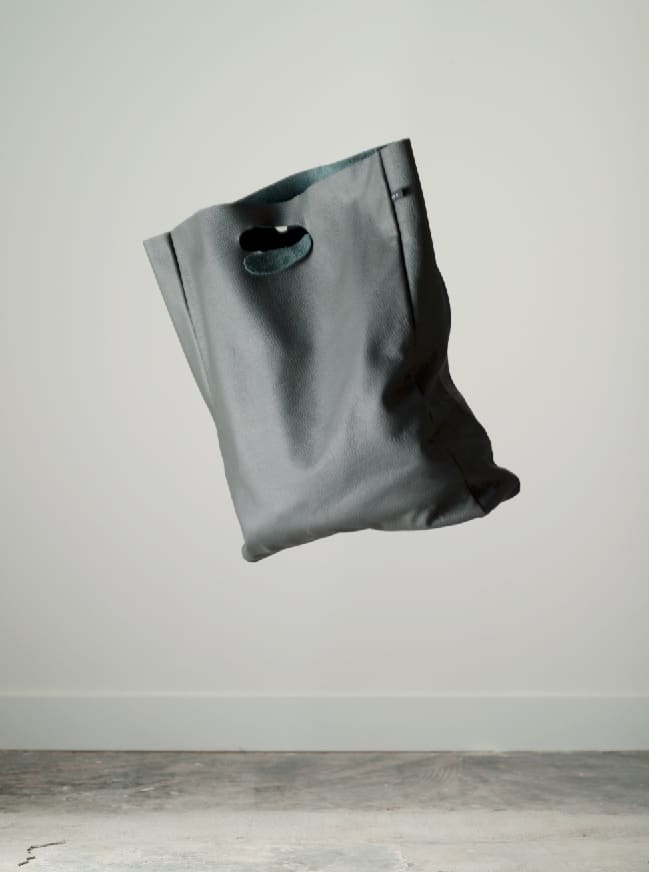 If you could only wear one piece from your collection, what would it be and why?
I always wear my own clothes, actually I design a little for myself. If I don't want to wear it, why would anyone else wear it right? But I prefer my jumpsuits the most, I think the jumpsuit is the easiest piece of clothing there is, you are ready to go in an instant, they are super comfy yet elegant.
Is there another designer whose work you particularly admire? 
There are several designers or brands whose work I admire, but I absolutely love Jil Sander.
What's the best piece of advice you've ever been given? 
It may sound a bit cliche, but the best advice remains 'stay true to yourself'. And it really isn't always as easy as it sounds.
Where do you see the brand in 5 years? 
I still have so many ideas, I would like to expand EVA D. with maybe shoes, underwear and even furniture. A big goal of mine is to put together a creative collective with creatives from all different disciplines to work together on creating new products. But I hope in the future to be able to keep growing and change the fashion industry a little bit for the better.