Larissa Reit is a London based contemporary fashion designer, specialising in textile experimentation using technology. The brand's unique aesthetic incorporates digital print, laser cutting and pleating. By layering printed fabrics in order to manipulate them - optical illusions are created, which become especially interesting when movement occurs. We sat down with Larissa to learn more about her brand.
How did Larissa Reit begin?
After falling in love with fashion as a teenager, I knew I wanted to pursue it as a career path. So I decided to move to London and start my degree in fashion design at the Italian university Istituto Marangoni. After gaining some experience at Haizhen Wang and a sales agency I wanted to do something of my own. 
I have always been interested in textile manipulation and after experimenting around with some print samples, I thought about how interesting it would be to layer the prints on top of each other. At that point I also began looking at how the fabric could be further manipulated and came up with the pleats. It was really important for me to make something unique but keep it really wearable at the same time. A lot of the time when technology comes into play the garments become more of a runway piece rather than an everyday look.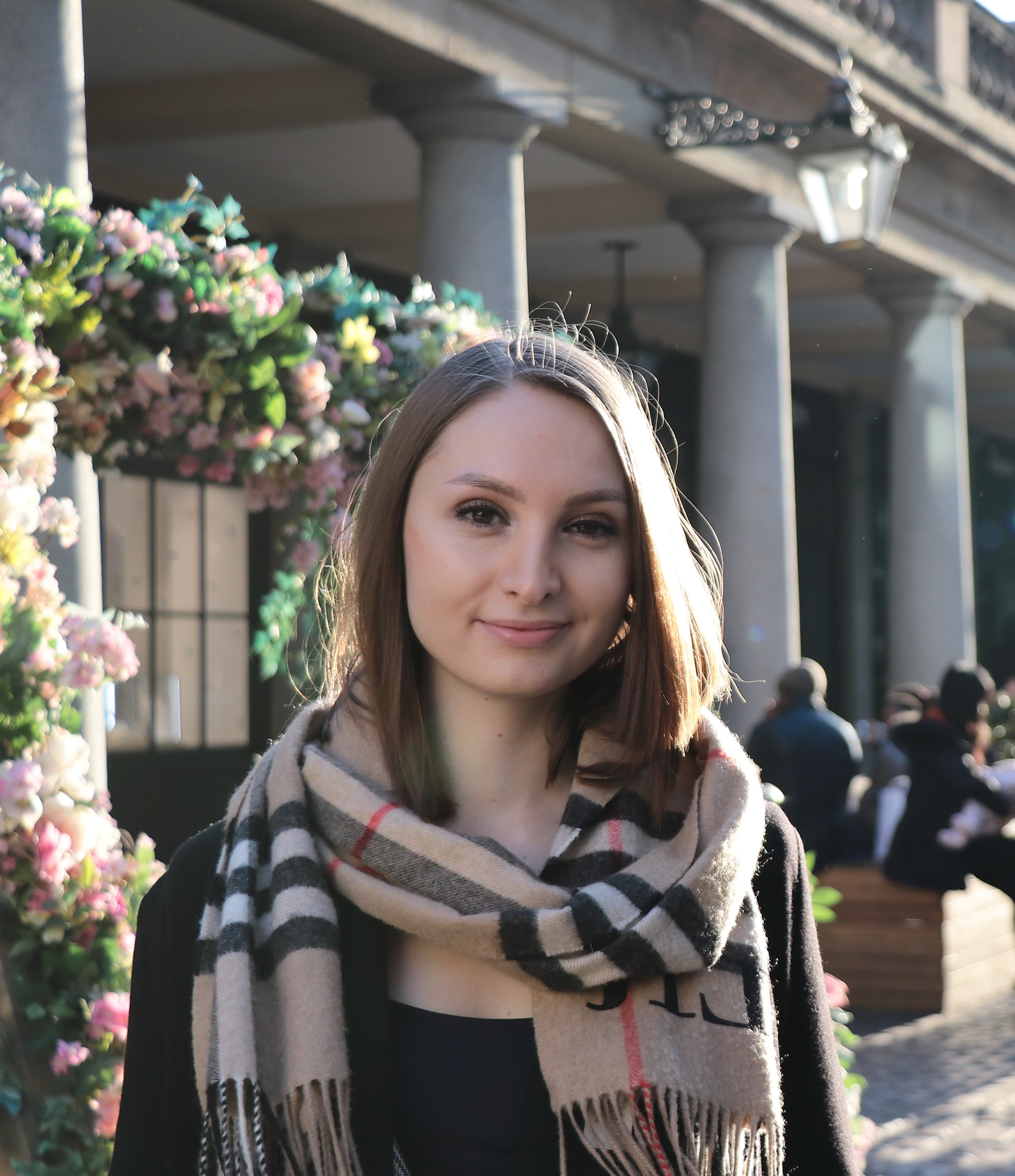 Have you always been interested in fashion?
Yes! Ever since I can remember I loved dressing up and experimenting with clothes. As a teenager I started to make some garments for myself, as I couldn't find what I wanted in stores. Shortly after I began to take proper pattern cutting and sewing courses.  
What have been the highest and lowest points on your journey so far?
To be honest, I experience new highs and lows everyday when dealing with the day to day tasks of running a fashion brand, with that being said, the lowest point was right at the beginning when I was struggling to find a good factory to produce my collection. While the high was to be selected and sponsored by Buzz Talent to show at the official London Fashion Week. 
What are the morals you run your brand by?
I believe in honesty, transparency and quality over quantity - by producing less and making sure the garments last the customer for many, many years to come. By producing locally (in London) in only small quantities, we ensure that no garments are ending up in landfills. As the collections evolve we also want to experiment with some recycled fabrics.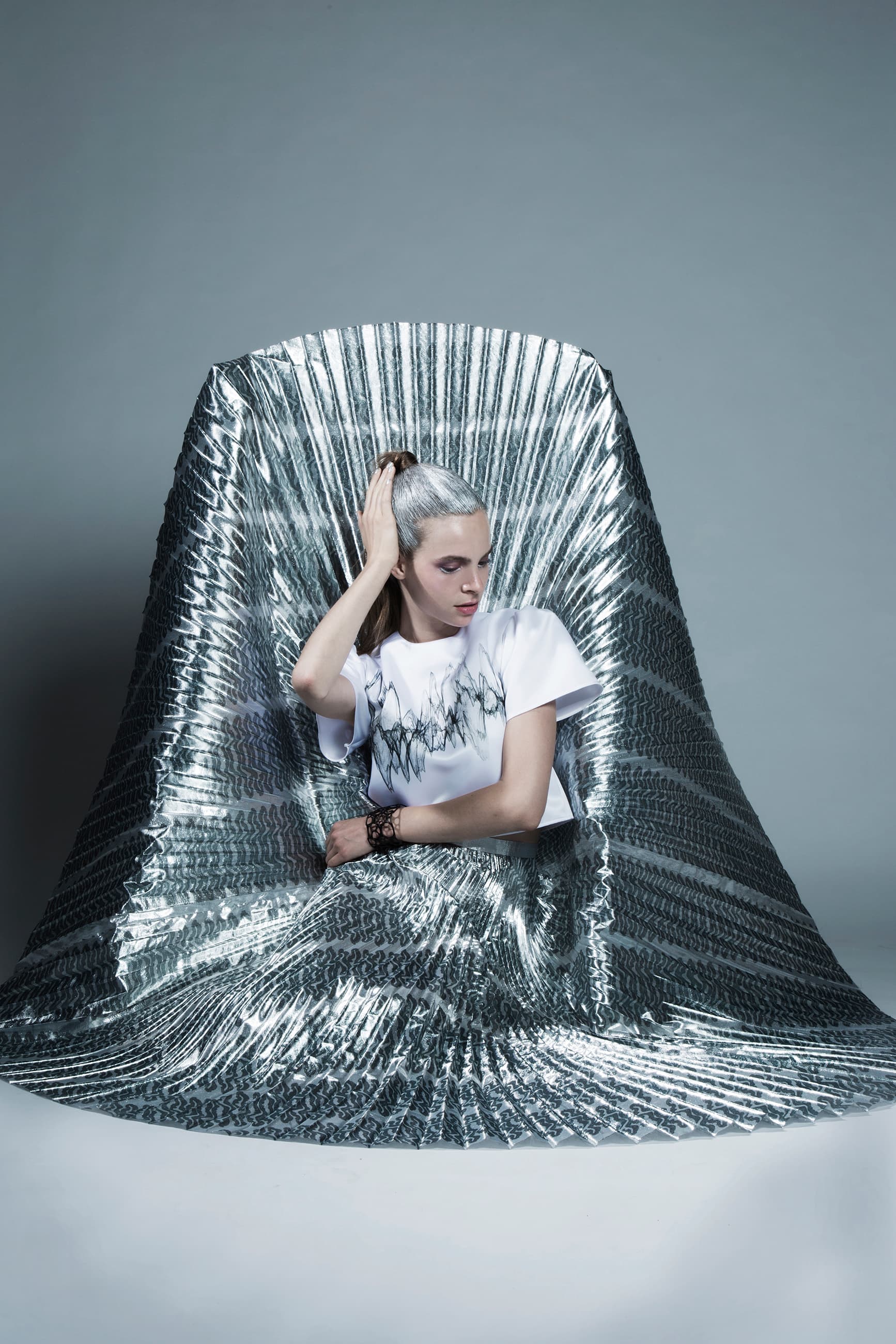 What was the inspiration behind your latest collection?
The collection was inspired by an artist named Greg Dunn, who creates the most intricate and beautiful paintings of the brain, from there I came up with the prints. While the laser cut patterns were inspired by bone marrow drawings, that I found in an old biology book. 
How would you describe your customer base?
Our customer is a woman who isn't afraid to stand out from the crowd or to experiment with colours. She's bold and loves to have fun with fashion. She's a confident and strong woman and knows exactly what she wants in life. 
Do you ever struggle to stay inspired?
No, quite the opposite actually! A lot of times I have to stop myself and remind myself to stick with a certain theme for the collection and save the other ideas for the following seasons.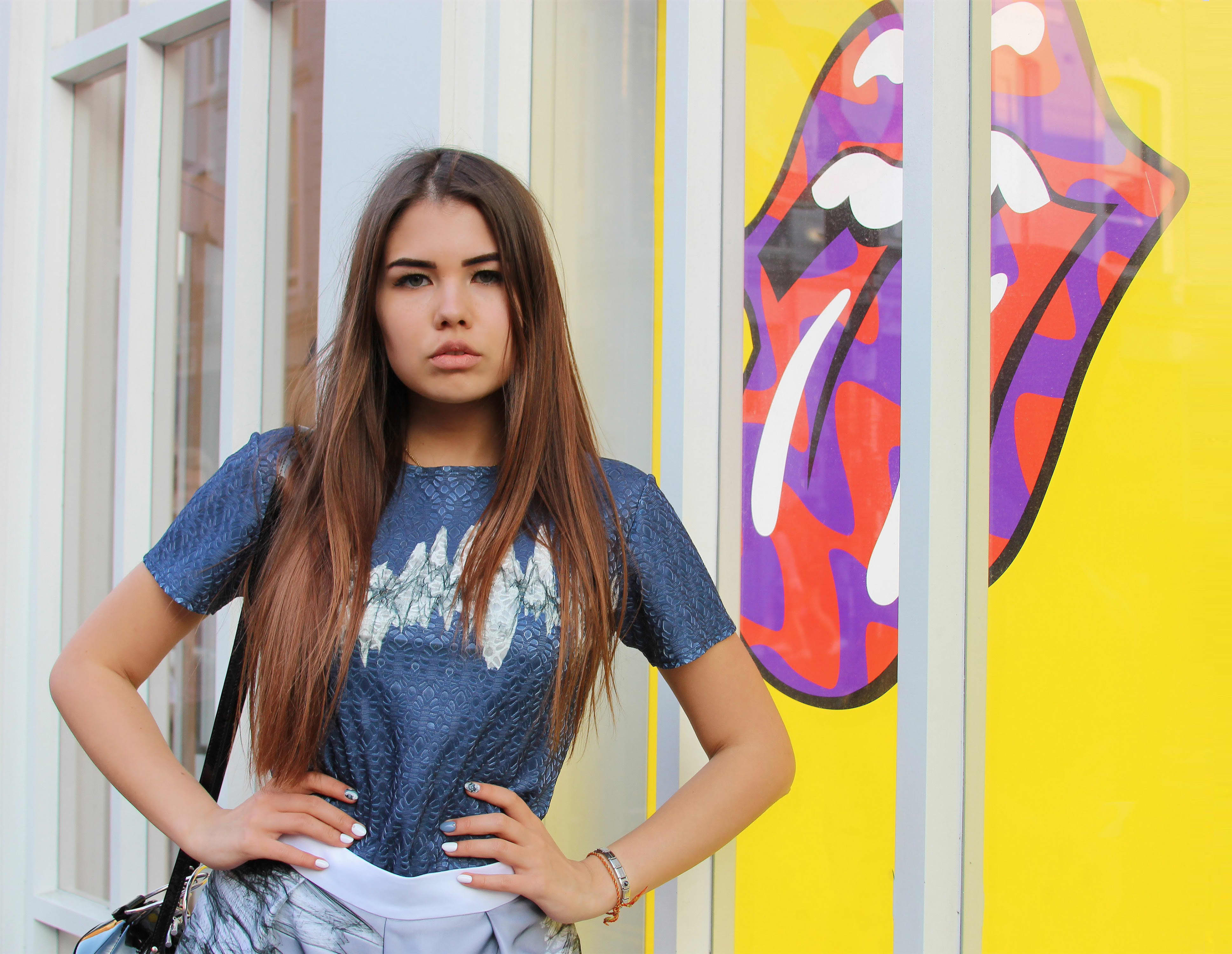 Is there anyone you would love to see wearing your designs?
Anyone who loves to have fun with fashion and dressing up! Oh, and Victoria Beckham!
Do you have a mentor?
Yes, more than one! I actually have multiple people helping me with different areas of the business, I love hearing different opinions and guidance, as they all come from different backgrounds.
If you could only wear one piece from your collection, what would it be and why?
It would have to be our Flora Silk Blouse! I love how easy it is to dress up or down depending on where you're going. It's also super comfortable and the silk feels great on the skin, so once I put it on, I don't ever want to take it off!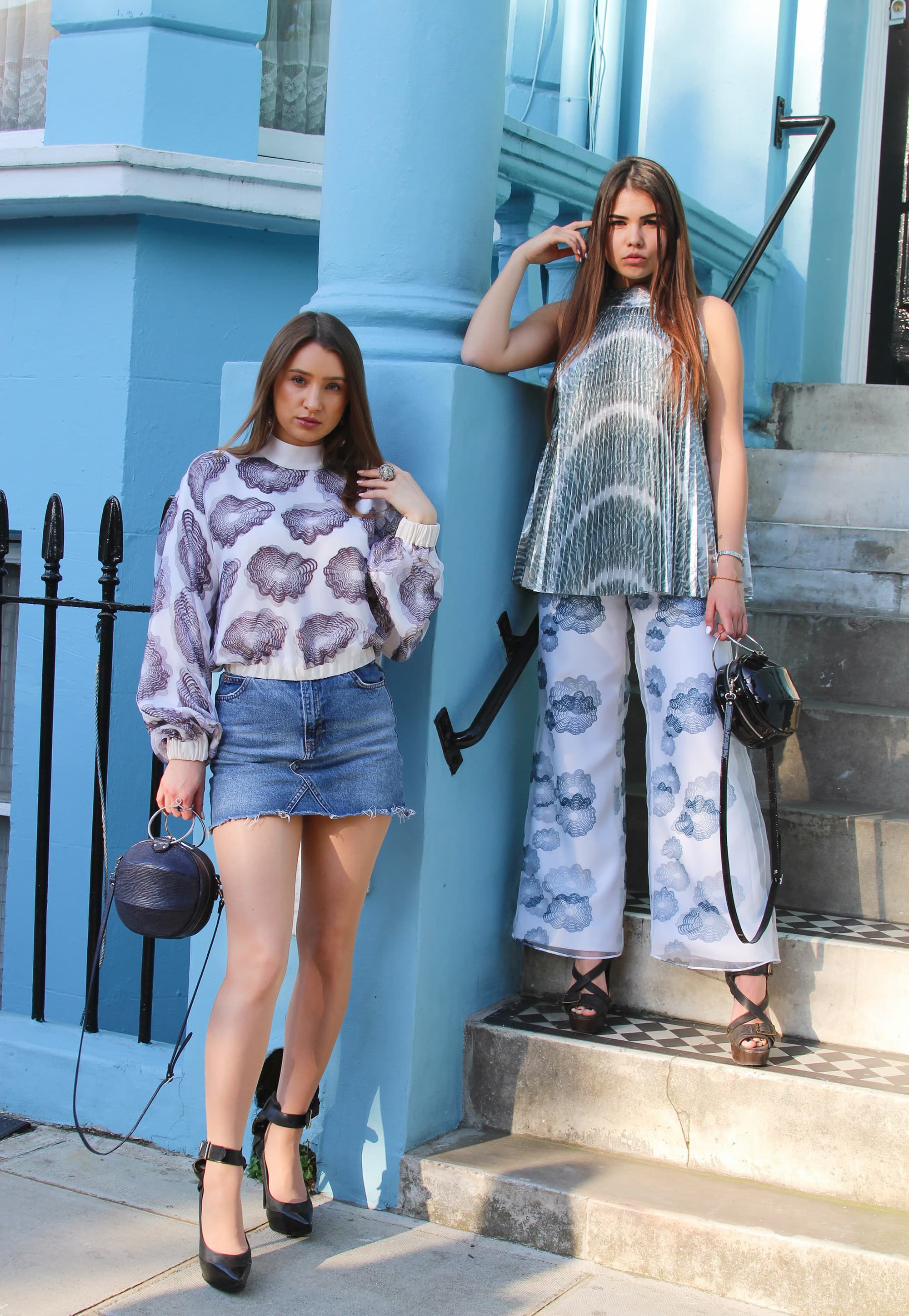 Is there another designer whose work you particularly admire? 
So many! I really love Mary Katrantzou's beautiful prints and Christopher Kane's amazing eye to detail and the ability to turn something ugly into a really desirable piece. 
What's the best piece of advice you've ever been given?
Expect the worst, but hope for the best. 
What drew you to Wolf & Badger?
I love Wolf & Badger's ethos and the way they support small brands and give them a platform to reach new customers. 
Where do you see the brand in 5 years? 
I hope to expand more into accessories, we currently have two handbags on offer and I would love to expand that.