Founded in 2018 in Los Angeles, Mia Becar is an American brand led by Founder and Creative director Betzabe Gonzalez. Each collection reflects Betsy's love of exotic colors, bold silhouettes, the travel that inspires her and her passion for artisanal traditions and techniques. Each shoe you buy is made by hand, by artisans they know by name and this is the quality and craft that they hope will elevate every step you take. We sat down with founder Betsy to find out more about her brand.
How did Mia Becar begin?
I grew up in Guadalajara, Mexico, and was introduced to the art of shoemaking at a very young age. That's how and where my love and passion for the craft comes from. As I grew, finding occasions to wear heels more frequently, I discovered that shoes can be a real source of confidence, strength and empowerment. Fashion, and footwear, is also quite expressive, and very personal. I love the way in which a woman can express her individuality and personality through fashion and the shoes she proudly wears. And that's why I felt this calling to design. I knew that one day I would create a brand that would be all about passion and purpose, empowerment and intention.
My journey to becoming a footwear designer took around ten years. After completing my MBA, I started taking courses with The Cobblettes, after which I decided to attend Arsutoria School in Milano, which is world-renowned for its programs in accessories design. That experience was a decisive step toward the creation of Mia Becar, solidifying my desire to launch a collection of footwear. I founded Mia Becar, a direct to consumer luxury shoe brand in 2018 and launched my first collection on our website in July 2019. Since the launch, I've been producing monthly capsule collections, rather than following the traditional fashion seasonal schedule, to work more in tune with the desire of our clients. Since day one, craftsmanship and artistry have been essential and at the forefront, so the designs are handcrafted by the most incredible artisans in Italy. Comfort, too, is essential. Designs are always artfully executed, functional, feminine and timeless.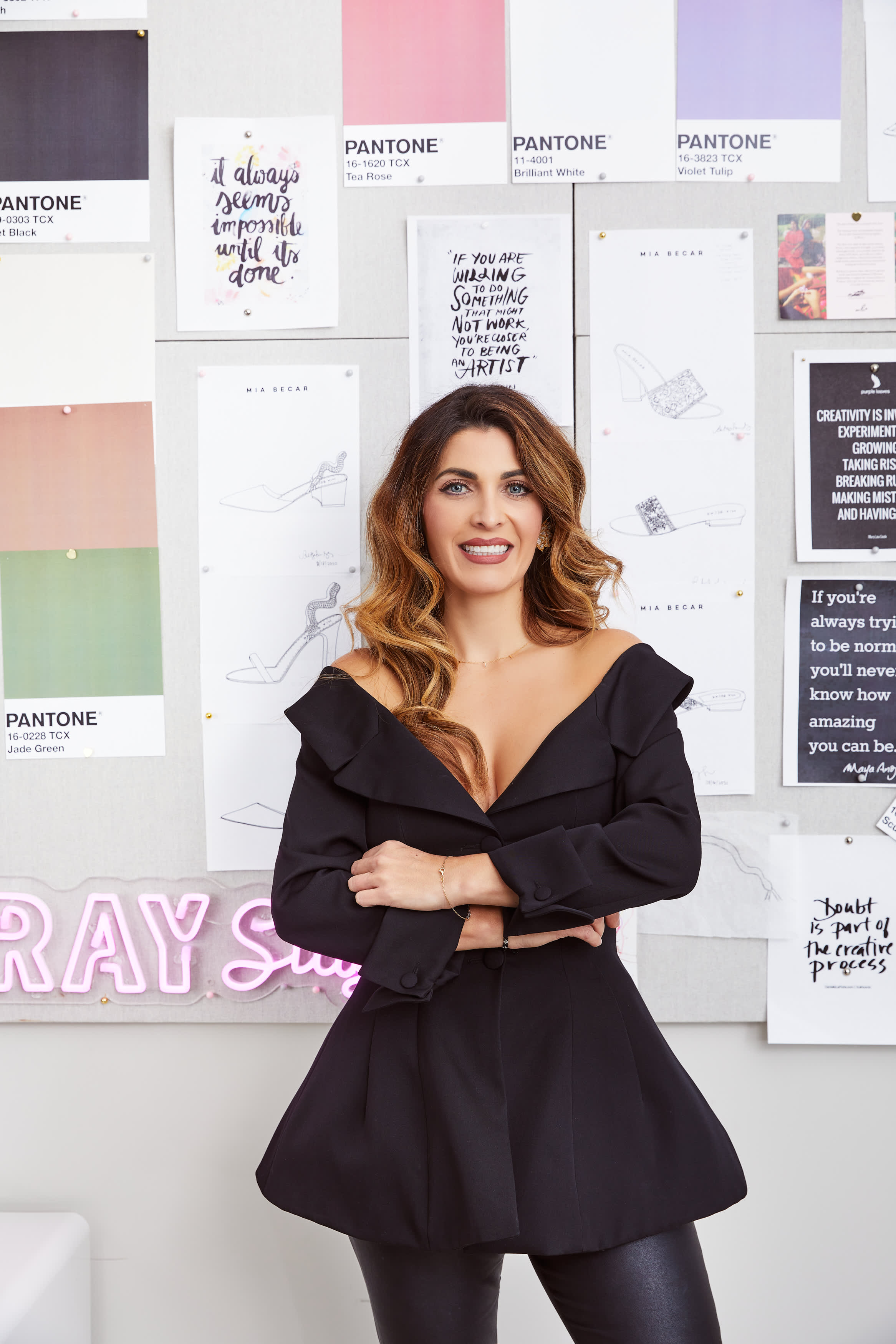 Have you always been interested in fashion?
Absolutely. I have always loved fashion and expressing my personality or mood through my own style. 
What have been the highest and lowest points on your journey so far?
The highest point of this journey is most definitely having the ability to share my passion and vision with people near and far – and having the opportunity to meet inspiring industry leaders and learn from them. The lowest point, or the most challenging point at least, would be pivoting and navigating business amidst an unforeseen and tragic global pandemic. It's affected our industry immensely and to the core. 
What are the morals you run your brand by?
LOVE DEEPLY. We care about craft and quality. Each shoe is made by hand, by storied artisans we know by name. It is paramount for us to create legacy pieces, in collaboration with the most talented of craftspeople, from the finest of materials. We love every step of creating these shoes, and we want women to love every step they take in them. 
LIVE ARTFULLY. We believe that shoes are transcendent; they celebrate moments in our lives and take us places – from your first date to the boardroom and every moment in-between.
BUILD COMMUNITY. Mia Becar is rooted in living intentionally, and that extends to how we give back to our community. We are committed to supporting, inspiring, and uplifting women. For this reason, the Mia Becar Foundation was created, supporting entrepreneurial women in areas of culture, wellness, and education.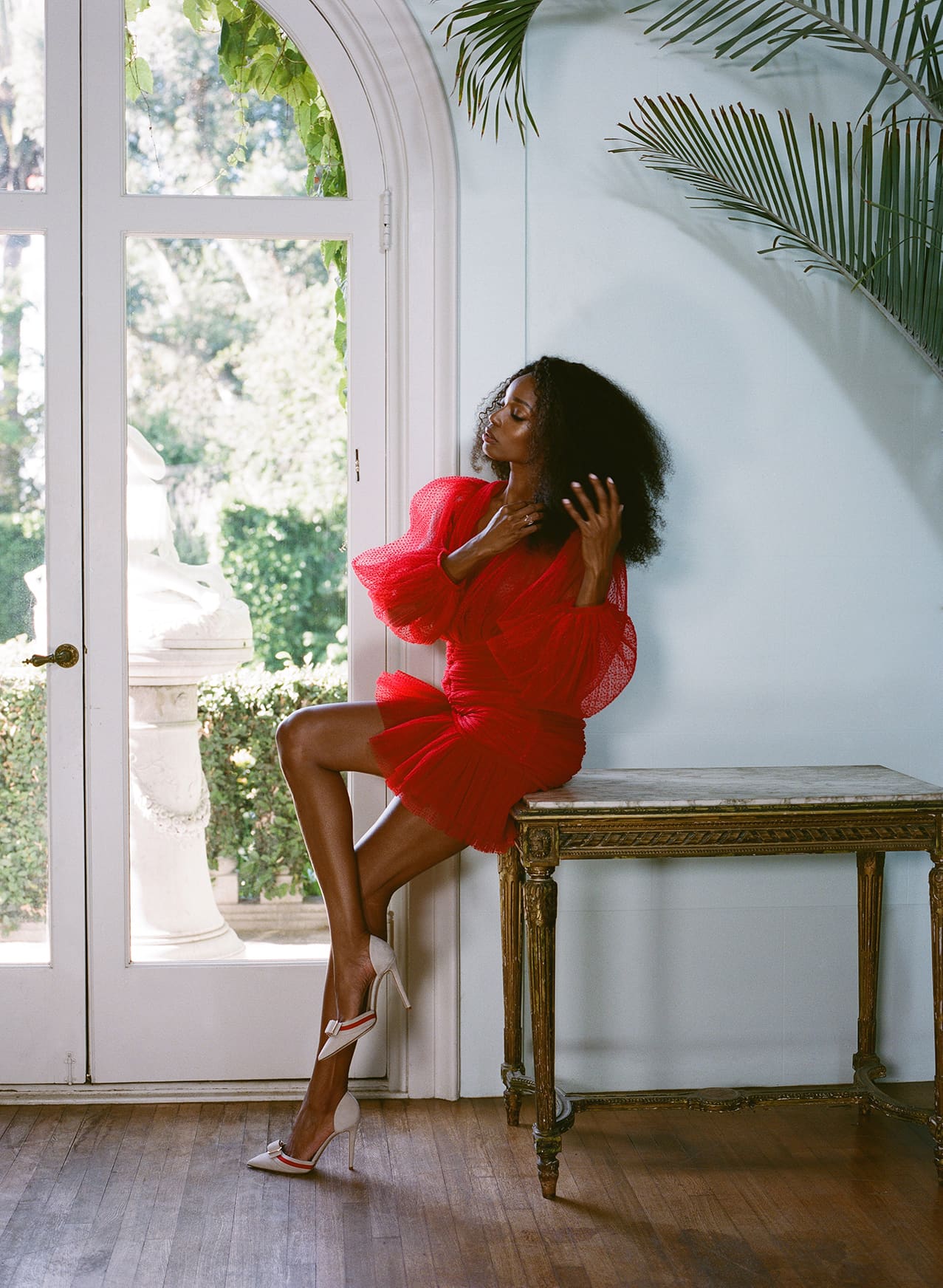 What was the inspiration behind your latest collection?
The collections reflect my love of color, bold silhouettes, the travels that inspire me and my passion for traditional craftsmanship and techniques. Mia Becar celebrates all that is feminine, powerful, sensual, and timeless. I'm seeking to create modern legacy pieces that women will wear and cherish, and then hand down to their daughters, keeping the love alive.
How would you describe your customer base? 
Confident, feminine, playful and unapologetic. Women of style and substance. They are dedicated achievers who constantly push for the best and exude confidence.
Do you ever struggle to stay inspired? 
There are times that I am trying to tell a story and it doesn't quite make sense. I have to go back to the drawing board and ask myself why I want to share that story and how to best communicate it. Good designs are evocative – they tell a story, are imbued with emotion, and have a point of view. 
Is there anyone you would love to see wearing your designs? 
Kamala Harris, without a doubt. She is the embodiment of the woman I design footwear for. She's a pioneer. And someone I deeply admire. 
Do you have a mentor? 
I am very blessed to have both strong women and strong men in my life.  Both my mother and father have been the most important mentors in my life, they have guided me through life and shaped who I have become. 
If you could only wear one piece from your collection, what would it be and why? 
I would have to say the Marilyn mule. This was one of my first designs and I have a sentimental attachment to it.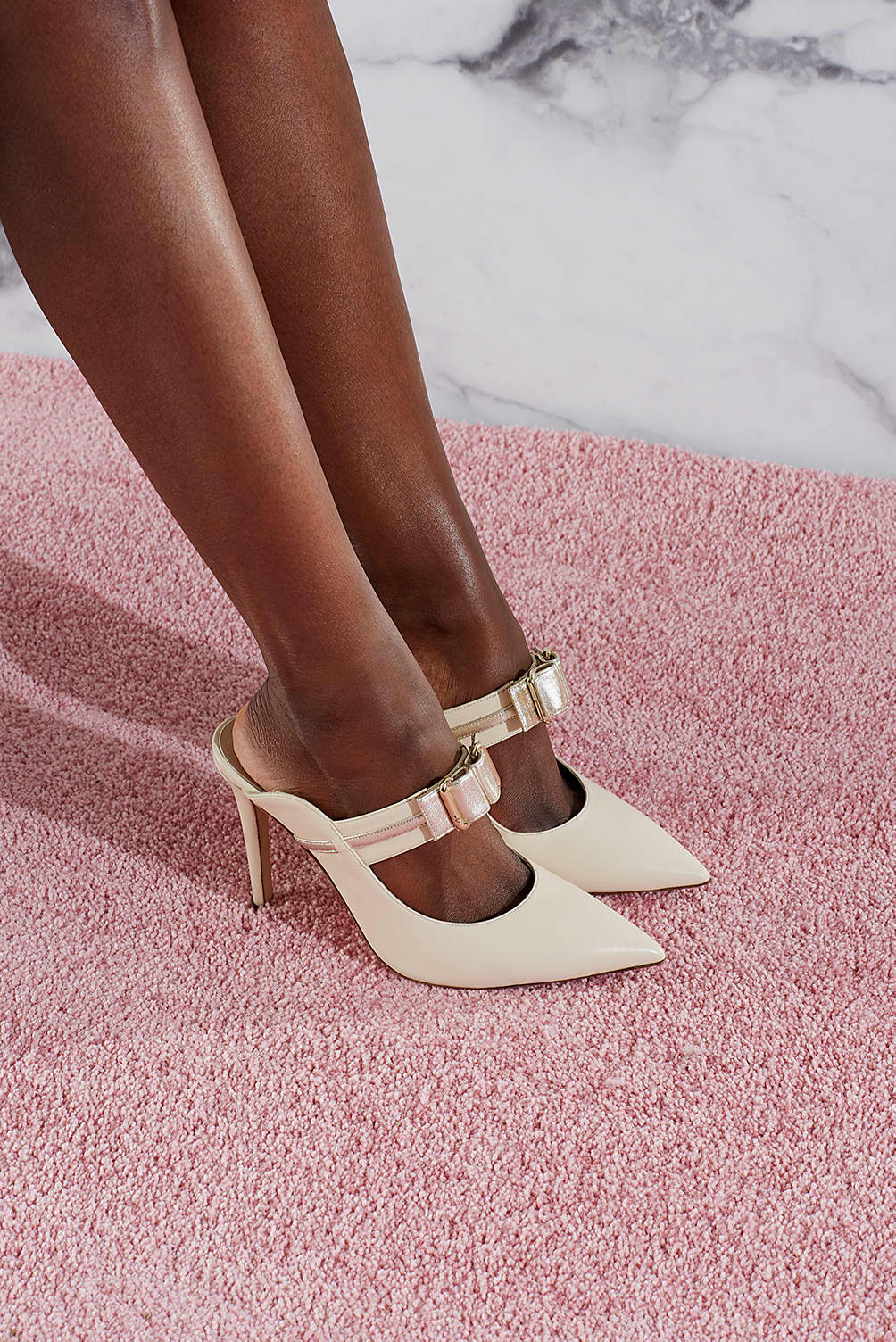 Is there another designer whose work you particularly admire? 
There are many designers whose art I deeply admire and whose styles I have in my closet. I quite love the work of Virgil Abloh and of Sarah Burton for Alexander McQueen and, in terms of footwear, the designs of Manolo Blahnik, Amina Muaddi, and Christian Louboutin. 
What's the best piece of advice you've ever been given?
Don't be afraid of failure. Whatever you are about to embark on, do it with passion and work harder than everyone else. 
What drew you to Wolf & Badger? 
I love discovering new brands and new talents – and there is always something new to discover through Wolf & Badger. And, for smaller, independent brands, like my own, Wolf & Badger's support is invaluable. The main draw, of course, is that Wolf & Badger aims to be as responsible as possible, bringing attention to brands that, too, are thinking about ethical manufacturing, sustainability, and innovation. 
Where do you see the brand in 5 years? 
I envision Mia Becar expanding into new categories, launching jewelry, bags and apparel. But the messaging will always be true and consistent. As a female designer, I design for women – and it's my goal to empower, elevate, and inspire women. I want the woman who wears Mia Becar to feel confident and as though nothing stands in her way. She's unstoppable.