Since I was a young girl, I've always dreamt about two things over and over: one was having my own family and the other was making my own jewellery. I was told I would never be a jewellery designer either and that I should follow the family path of banking or accounting. I wouldn't say I followed my aspirations as a teenager as you always think you have time on your side. However when the time came to start making decisions about college and university, I followed my heart and took on a jewellery design degree.
I finished my degree and moved to Brighton taking up work with a bullion company before moving on to finally work in a jewellery workshop. I was the first woman they had ever hired! At the time it was a heavily male orientated industry. Taking years to train someone up meant jewellers often choose men over women as women may leave to have children.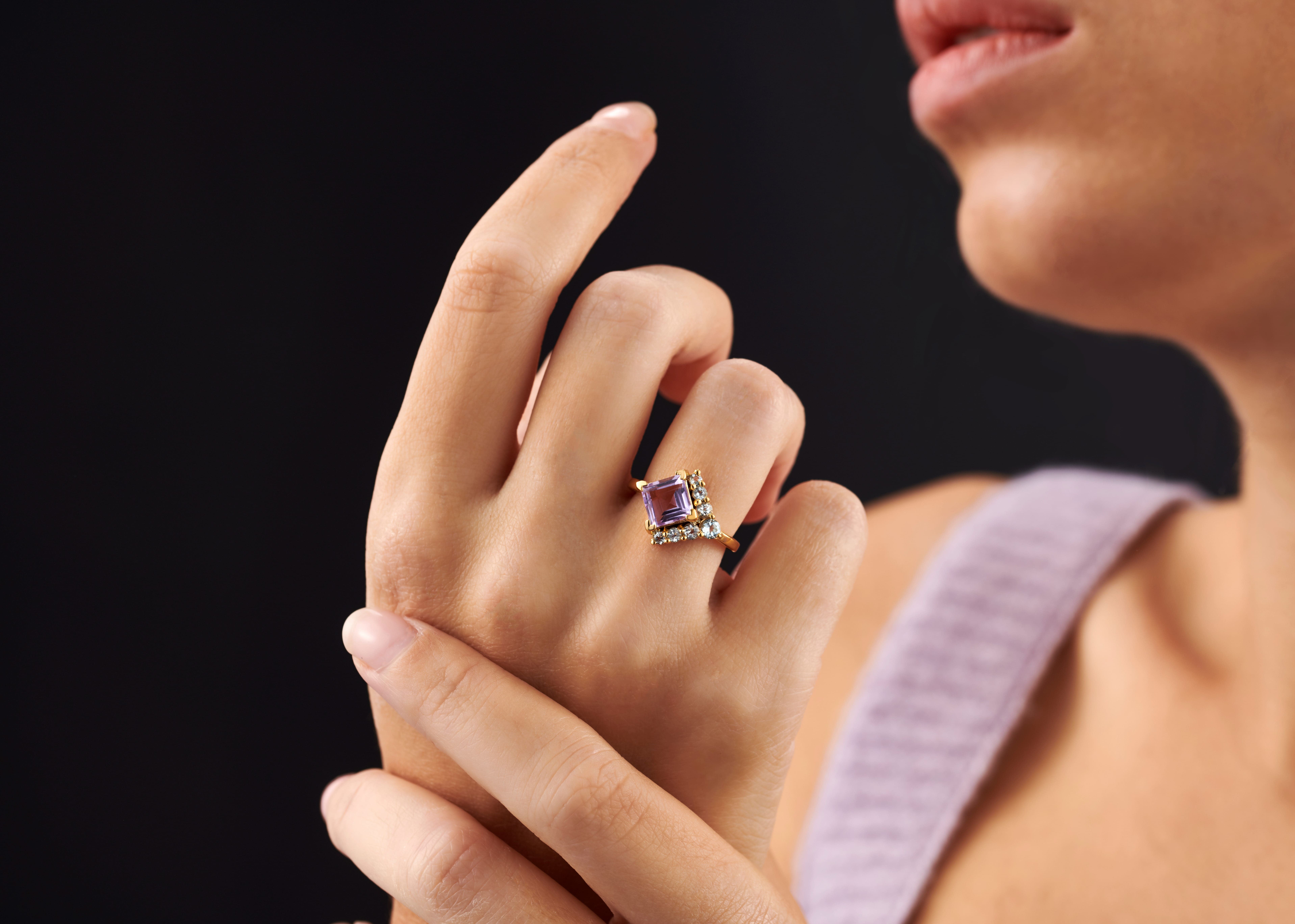 Alongside my position at the jewellers, I worked on designing and making my own pieces. This was incredible - I was literally starting to fulfil my dream. It was meant to be. And then came the news: I'm pregnant. I'm actually pregnant. After all these years of thinking this wasn't possible, I'm pregnant. And so I was going to be a mother and that was the happiest feeling I have ever felt. This feeling, however, was sadly accompanied by a realisation that I was swapping one dream for another. Like many women, I focused on being the best mother I could to the most beautiful baby boy. My dream of having a family had been realised and over the next ten years I had two more beautiful boys.
I struggled to find my way back into the jewellery sector and being unable to work part time meant that I could not take on the development needed in a studio. I'll be honest, I had been struggling mentally for a while with the pressure of being a mother and the feeling that I had missed out on a career and was too old to start a different one. This left me feeling like I had failed myself and wasted all the time I had put in to becoming a jeweller, wasted half my life chasing a dream that was not going to happen. I found myself hitting rock bottom. And then we went into lockdown.
Hiding my anxiety and depression, I was trying to home school my three children and my husband's job industry stopped overnight. So like millions of other people, I was worrying about literally everything in my life. Worrying about my children's mental health - I saw nothing positive in the future.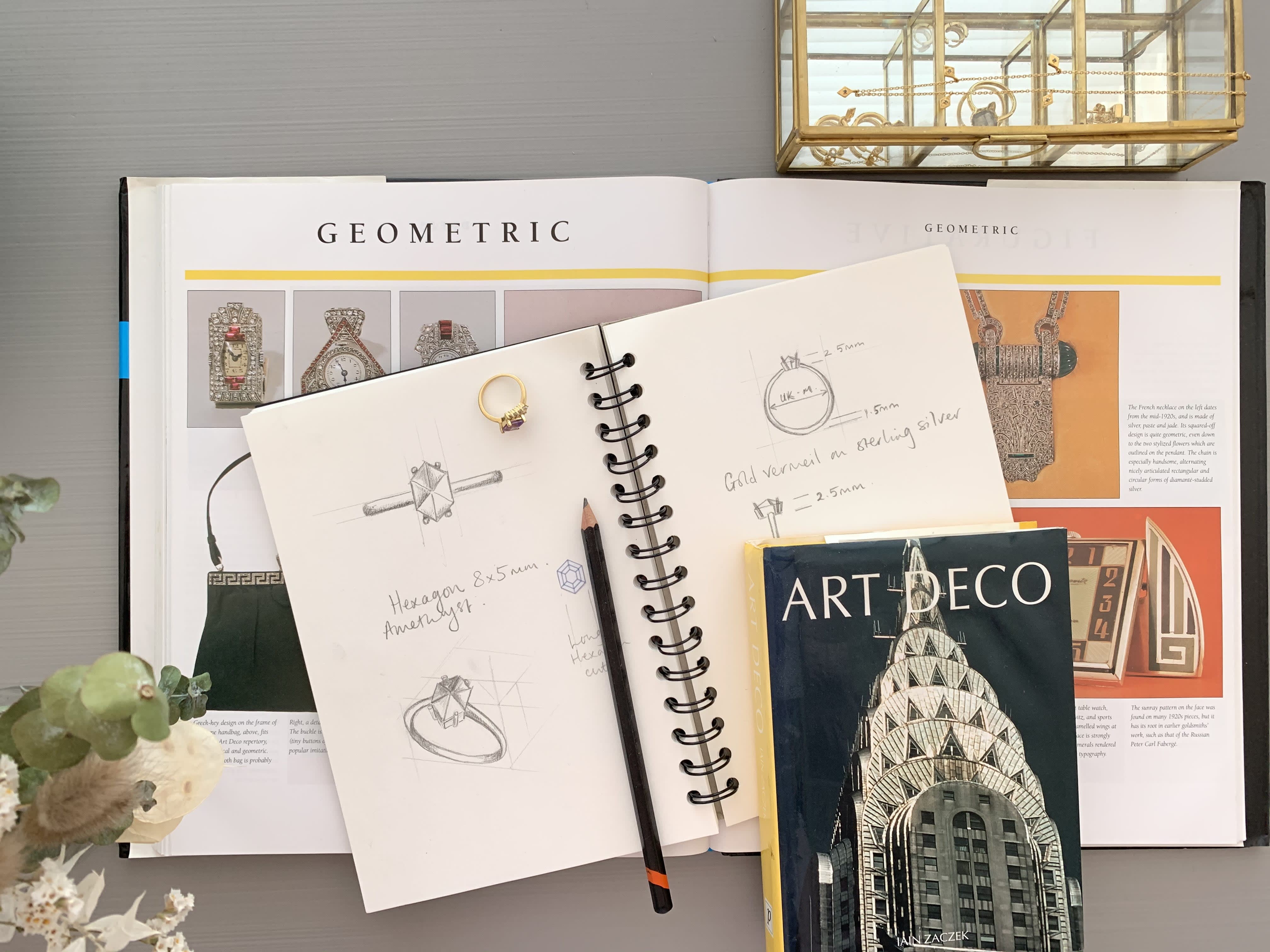 At the very beginning of lockdown my husband was putting together a make shift work from home space and found one of my old jewellery sketch books. As he handed it to me I opened it and burst into tears. He suggested I spend some time drawing to try and clear my mind by focusing on something different. So I started drawing. Then I started designing. Then I started creating designs for pieces I had been day dreaming about for the last ten years. It became an outlet, a coping mechanism and without realising it I had designed collections of pieces. When I was being creative I felt my anxiety lift, I didn't feel low. I started to research stones for the designs, I started researching how to produce them and have these designs manufactured. I fell in love with it again and thought I have spent half my life following this path, I need to take the next step and see it through.
I worked every night and every spare hour to put a business plan together to launch my brand Fool's Gold. Don't get me wrong, when you have suffered with mental health, it's never too far away - but now I know how to manage my mental wellbeing, focusing on the creative side of the business and reminding myself that I was a young girl with two dreams and all those years later, I am now living them.