Raw Press is a cold-pressed juice and wellbeing brand in London, with a Chelsea cafe as well as a concession in Wolf & Badger, Coal Drops Yard. From organic cold-pressed juices to raw vegan snacks, plant-based food, functional granolas and a curated selection of immunity-boosting wellness products, they have everything to make you feel good. They are also currently running a series of wellness-related InstaLIVE events that we recommend you check out.
We love their unique flavours, so we got the founder, Jack Graham, to create an original juice for these challenging times. Incorporating carrot, orange, fennel, turmeric, ginger, baobab and black cumin seed oil, this juice is sweet and spicy, with a really unusual combination of ingredients known for their anti-viral and immune-boosting properties. Making a homemade juice is a great way to take in your fruit and vegetables without all that annoying munching and crunching. With all that time to spare at home, there's no excuse not to dust off your juicer! 
THE JUICE
Turmeric is an anti-oxidant and anti-inflammatory ingredient, and several studies have reported broad-spectrum antimicrobial and antiviral benefits for turmeric's key compound, curcumin. Turmeric ordinarily isn't that well absorbed into the body, but it is fat-soluble, so when combined with a fat, its bioavailability increases.
As the benefits of the turmeric therefore become even more potent when combined with a healthy fat, here we have chosen black cumin seed oil (nigella sativa), which has a beautiful black-pepper like spiciness, and by way of its active bio-compound, thymoquinone, has shown antiviral properties. Black seed is an annual flowering plant, native to South and Southwest Asia, and is a very popular folkloric medicine in various traditions such as Ayurveda and Siddha.
These fabulous ingredients are combined with ginger root, which also is a powerful anti-inflammatory, as well as carrot and orange, rich in Vitamin C. It might seem the most obvious solution if you're looking for an immunity power-food, but Vitamin C is absolutely crucial to a thriving immune system. It's the premier vitamin for immune function, and also helps protect cells against damage - your best friend when you're coming down with the sniffles or an unwanted bug. 
For an extra Vitamin C boost, we have added a pinch of baobab. Baobabs are beautiful tall trees with huge wide trunks and spindly branches, found in hot areas of Africa or Australia, and these trees yield the only fruit in the world that dries naturally on the branch. Baobab powder is made from this delicious fruit, and has a citrus-y sherbet-y taste, with importantly 7-10 times more Vitamin C than oranges!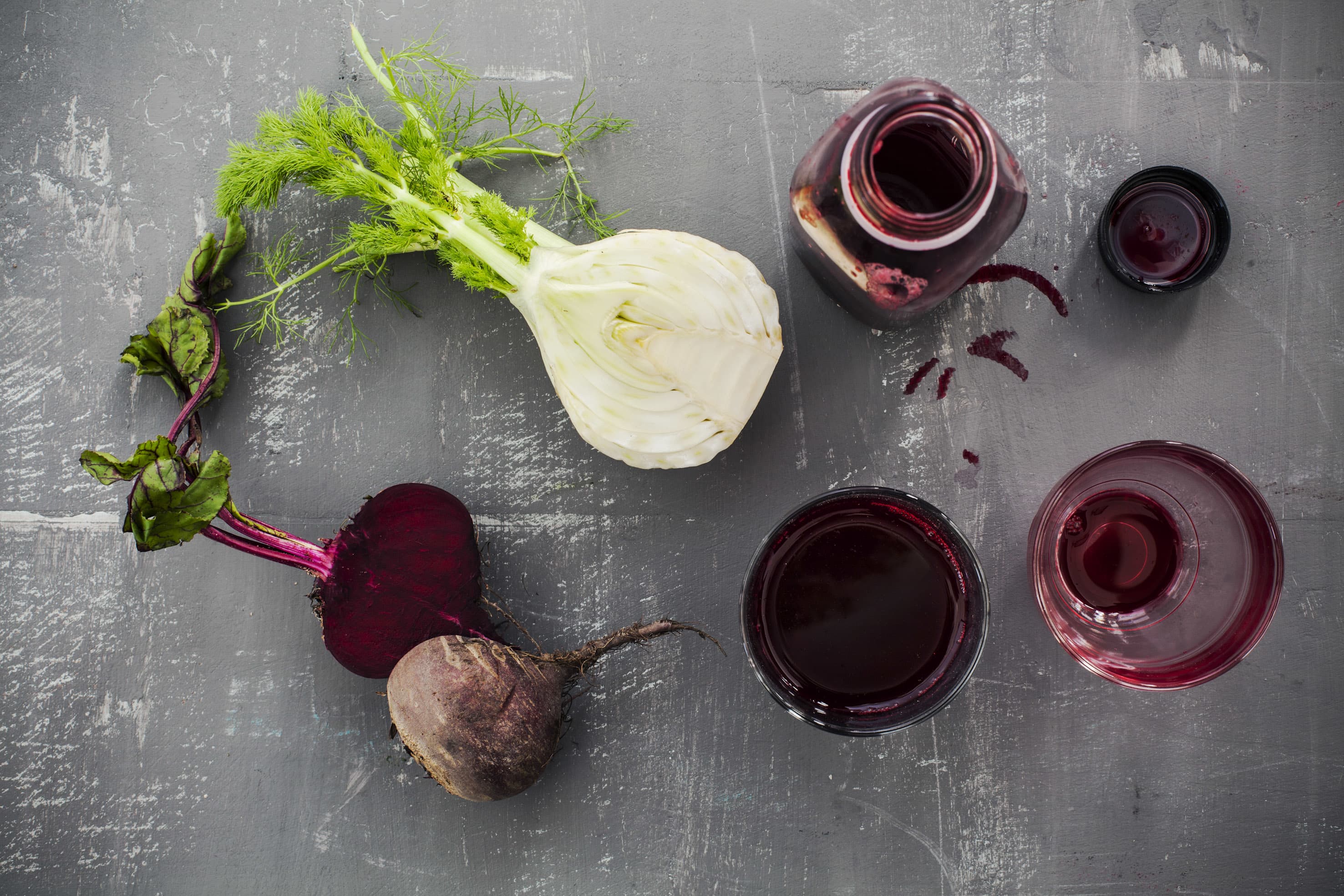 THE JUICE RECIPE
Makes 250ml
Either in a juicer or a blender mix:
Around 3 carrots (c.300g)
1 fennel bulb (c.100g)
150ml freshly squeezed orange juice
5g fresh turmeric root
5g fresh ginger root
1tsp black cumin seed oil (olive oil or 'hazelnutty' argan oil will work well here too, although all with different benefits)
A pinch of baobab powder