The Brazilian lifestyle transformed into dreamy items of clothing. Founded by designer Priscila Bezerra in 2020, Unselfish Lover combines a fun and colourful aesthetic with beautiful cuts. The pieces emphasize unexpected and unique details that are modern and retro at the same time. The clothes are carefully handmade in Brazil by a small team of seamstresses and one pattern maker, which makes everything even more exclusive and unique. We sat down with the founder Priscila to learn more about her brand.
How did Unselfish Lover begin?
The idea of Unselfish Lover began a couple of years ago. I started to design stage outfits for myself, as I'm in an indie band called Cherry Pickles. We were touring and playing shows around Europe and I wanted to create unique dresses. Although, because I graduated in journalism and communications, I never really thought this idea would ever get further than the drawing board, until I found a great team of seamstresses in one of my visits to Brazil, that managed to put together my creations beautifully. 
So far it's been amazing. I love creating the clothes and I travel back and forth to Brazil, which is my home country, I source the fabrics here and it's where all the pieces are made.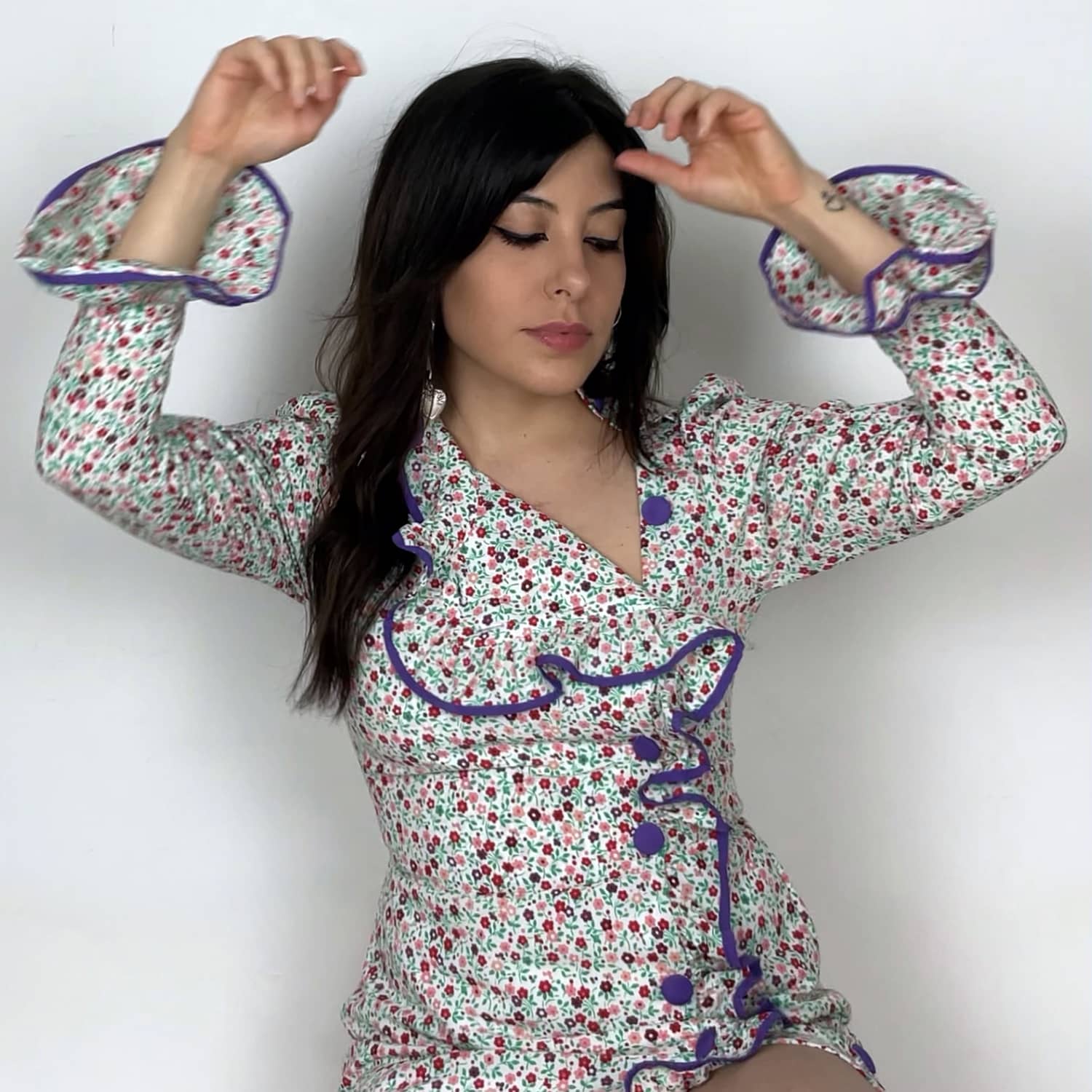 Have you always been interested in fashion?
Yes, I always loved expressing myself through my clothes and dressing like my favourite band members.
What have been the highest and lowest points on your journey so far?
I think the highest point was when I saw the first piece I designed fully formed and having the feeling that I found what I truly love doing. The lowest was to start as an independent label and not having a startup budget. However, my will of making this happen was bigger than any obstacle! 
What are the morals you run your brand by?
Unselfish Lover was built by real people. Each dress is made by a small and amazing team of seamstresses, who love what they do and who have become like family. We don't produce large stocks, because this way we reduce the potential for waste and this is definitely one of the brand's biggest values.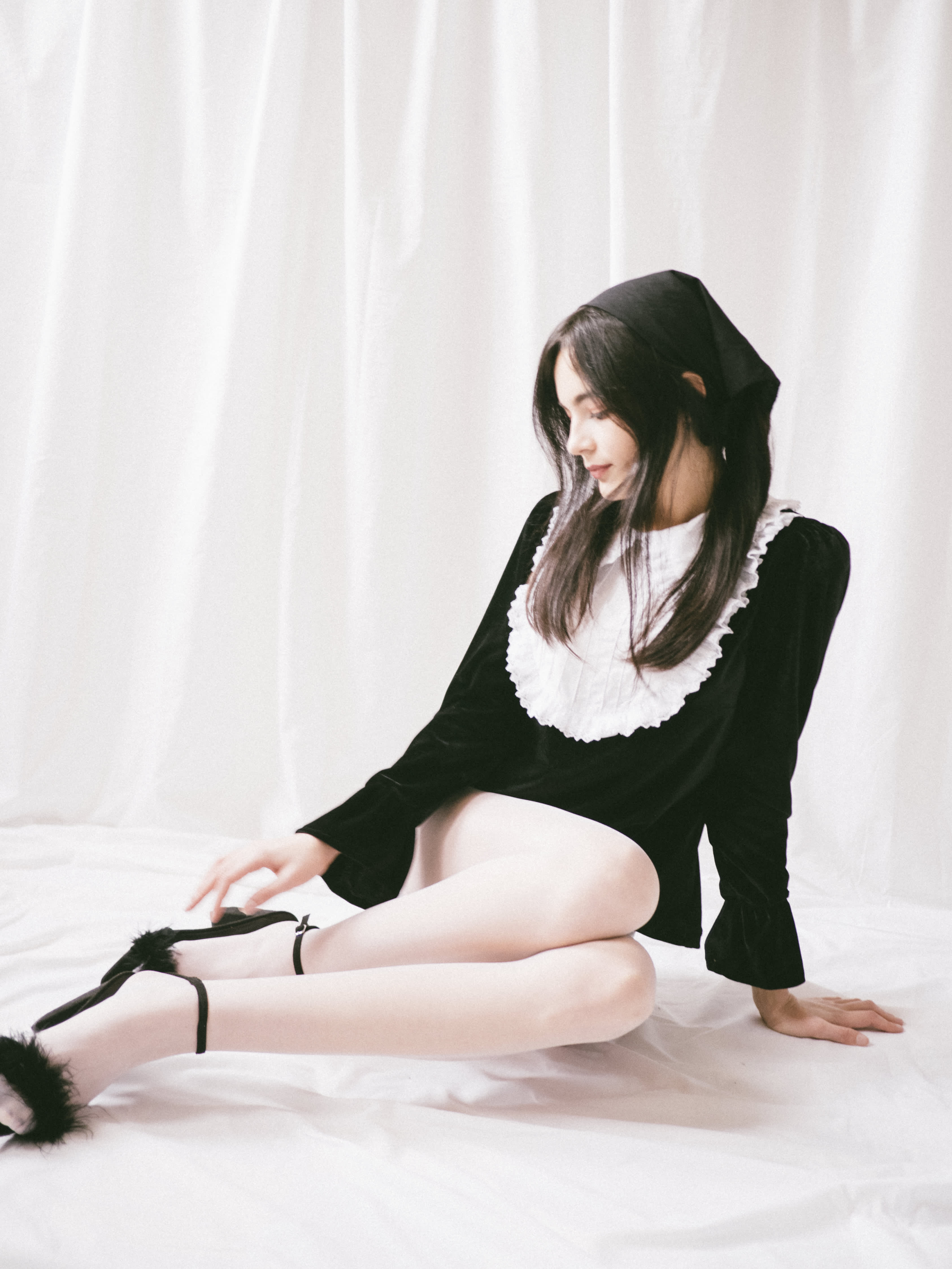 What was the inspiration behind your latest collection?
I'm always inspired by 60's and 70's Brazilian fashion and music. I love the style of musicians like Gal Costa and Rita Lee and the designer Zuzu Angel. I also make clothes based on old family pieces, like my mom's wedding dress, for example, and a dress based on my favourite one I owned when I was a child. It's really cute. 
How would you describe your customer base?
My customers are all kinds of girls, with various body shapes, but what they all have in common is that they are super cool, bohemian, playful and are not afraid of trying different colour combinations. 
Do you ever struggle to stay inspired?
I think it's actually the opposite. I have too many inspirations and ideas all the time and it's easy to get a bit confused, I have to try hard to stay cohesive otherwise I can end up with a Victorian space age look (I actually like this idea).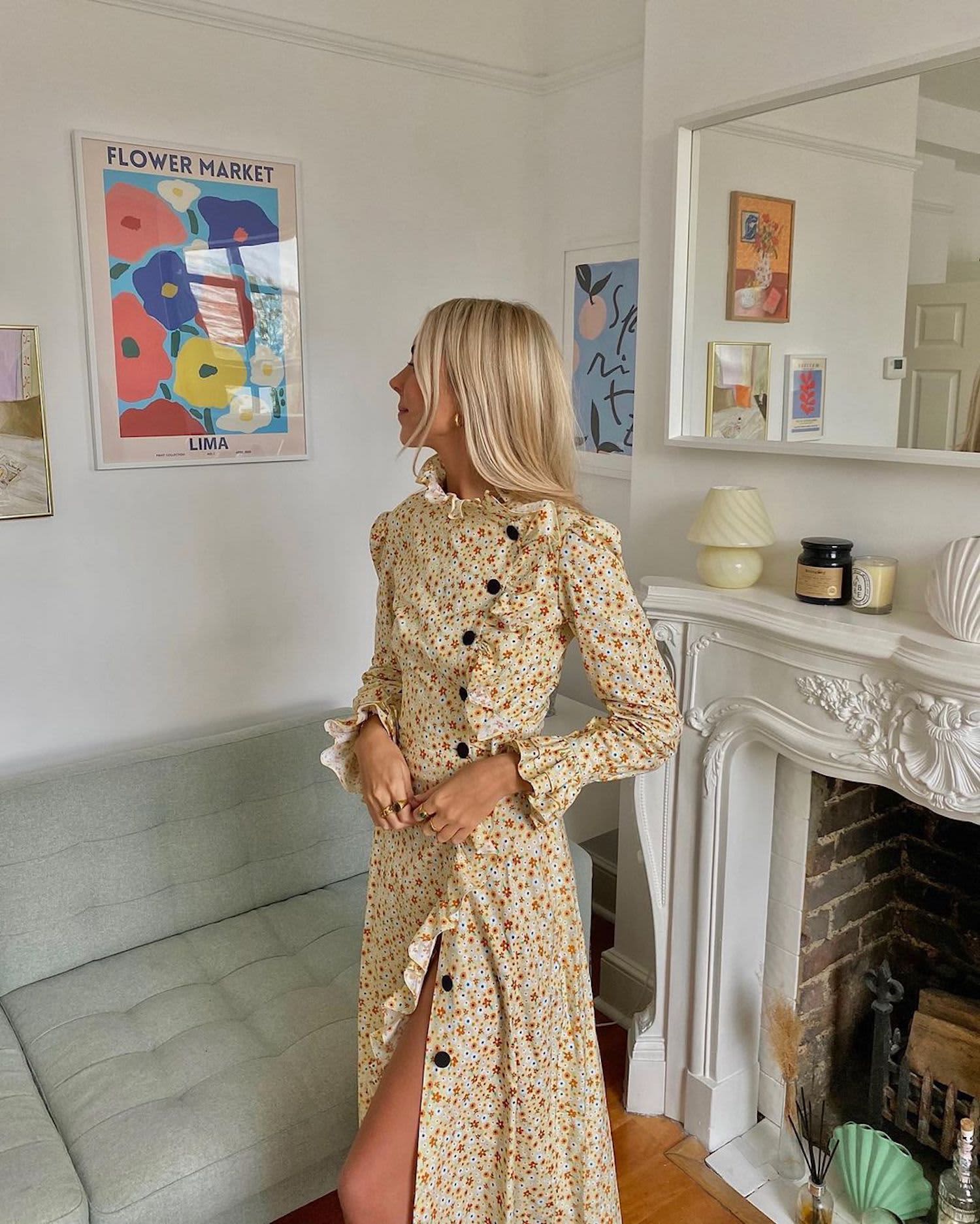 Is there anyone you would love to see wearing your designs?
I would love to see Camille Rowe wearing one of my dresses. Her sense of style is a big inspiration to me.
Do you have a mentor?
I don't have a mentor, but I'm lucky enough to have parents and a husband that support all my crazy ideas.
Is there another designer whose work you particularly admire? 
I love finding new small designers, especially ones that make unique, different pieces. One I'm loving at the moment is a Brazilian designer called Paula Rondon. She makes amazing dresses using vintage fabrics.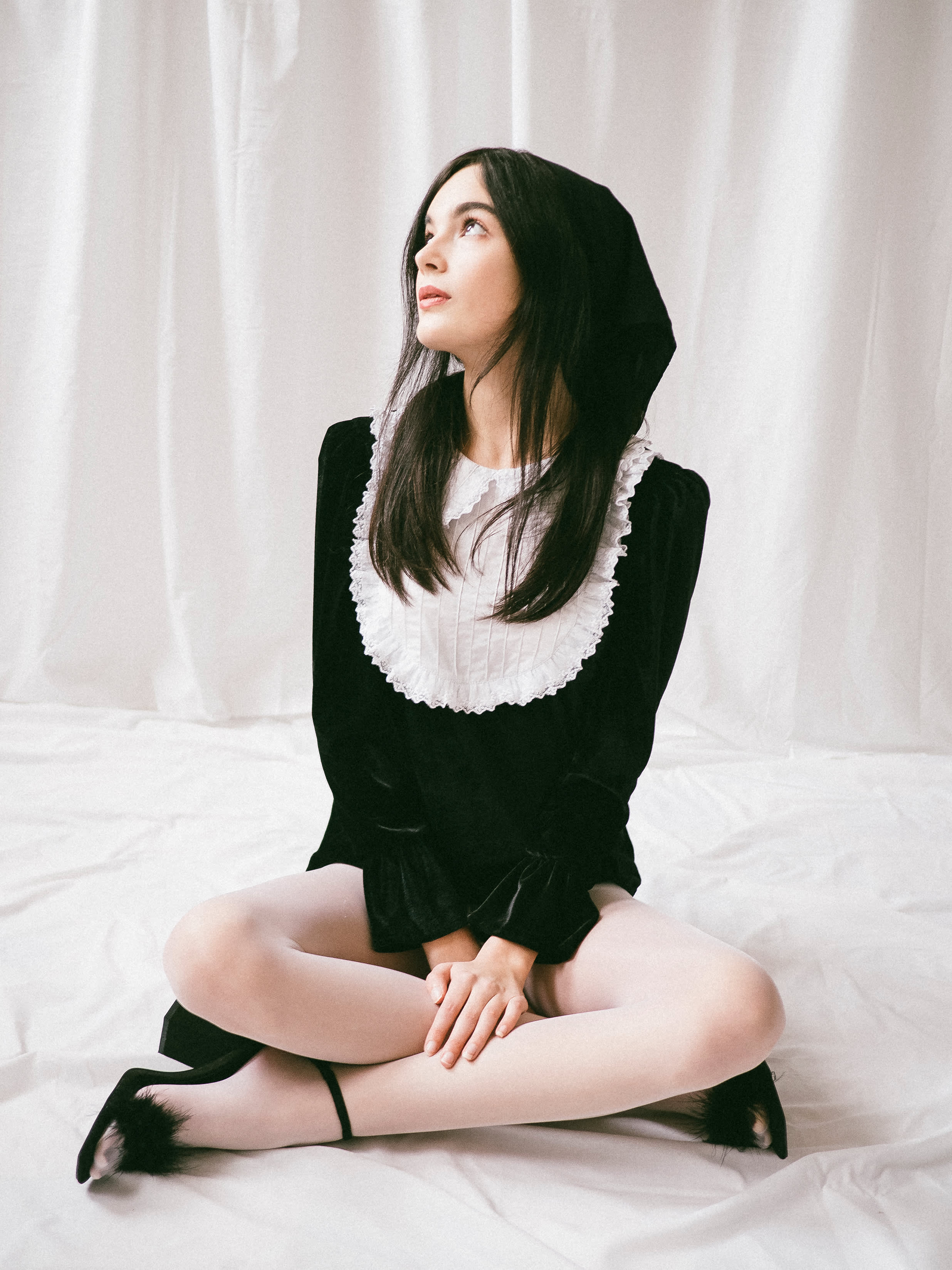 What's the best piece of advice you've ever been given? 
Don't try to impress everyone. 
What drew you to Wolf & Badger?
I love the ethics of Wolf & Badger and the fact that it gives space to small, independent designers. 
Where do you see the brand in 5 years? 
I envision Unselfish Lover with physical stores in England and Brazil and I would love to also launch accessories. It would be a dream.