Inspired in New York City. Designed in Bondi Beach, Australia. West 14th have engineered unbelievably soft leather essentials to last a lifetime since 2012. Their philosophy is to design and craft forever pieces to be loved and worn for a lifetime, shared with your girlfriends and inherited by your daughters. West 14th is for the women with a slow fashion wardrobe. Designed with you in mind.
How did West 14th begin?
My career started in New York City working in the buying offices for Ralph Lauren before moving to Australia. I landed a role as the Fashion Director for a multi-label boutique that carried contemporary womenswear labels and started to travel the globe seeking new labels. The common thread of my career is the customer and my dedication to adding value to her life through beautifully made and curated apparel products. 
February 2012 was a defining month for me. I finished a role that I was professionally and personally invested in and decided to take some time off. After completing a 40 day yoga challenge and dedicating time to exploring what my next move would be, it became very clear that I was finally ready and confident enough to pursue a life-long goal to start my own business. I had the knowledge of business management, experience of working in a start-up and the mental clarity to turn an idea into reality. I laid the foundation of a business plan and structure. The aesthetics seemed to have been predisposed from my years of planning for this moment after rummaging old sketchbooks, inspirational images, and textile swatches. I approached the start as 'I will keep going until someone says no', so I sought out resources to create the brand; leather tanneries, a manufacturer, a wholesale manager, PR agency, photographer, and a graphic designer. Everyone saw my vision for West 14th and came on board, and so the West 14th team was borne.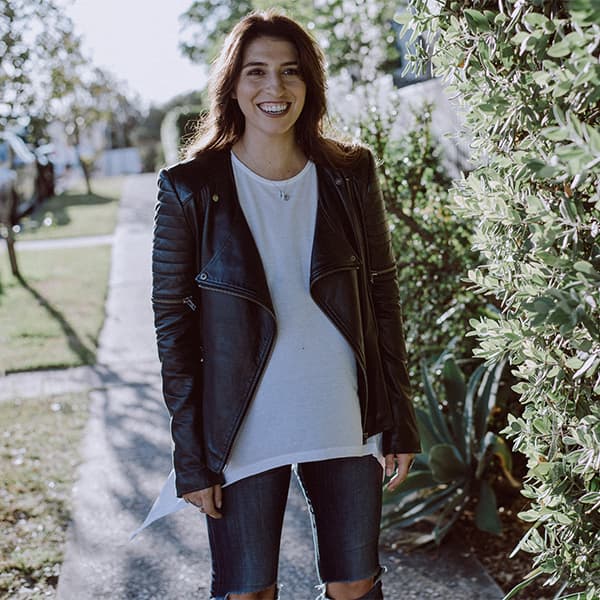 Have you always been interested in fashion?
Yes, I watched fashion TV as a kid so it was no surprise when I enrolled at Fashion Institute of Technology in NYC for university. 
What have been the highest and lowest points on your journey so far?
Building a business and a fashion brand is a roller coaster ride! Within a range of 10 minutes you can be on top of the world and then receive bad news. Personally I am an adventure seeker so the roller coaster journey suits my personality.
A recent high was hosting a cocktail party with our beloved customers to celebrate the opening of our Concept Store in Sydney. It was incredible to meet our women and get to know them personally. It's been a six-year journey to build this community of leather lovers and it was beyond humbling to connect on a personal level with them.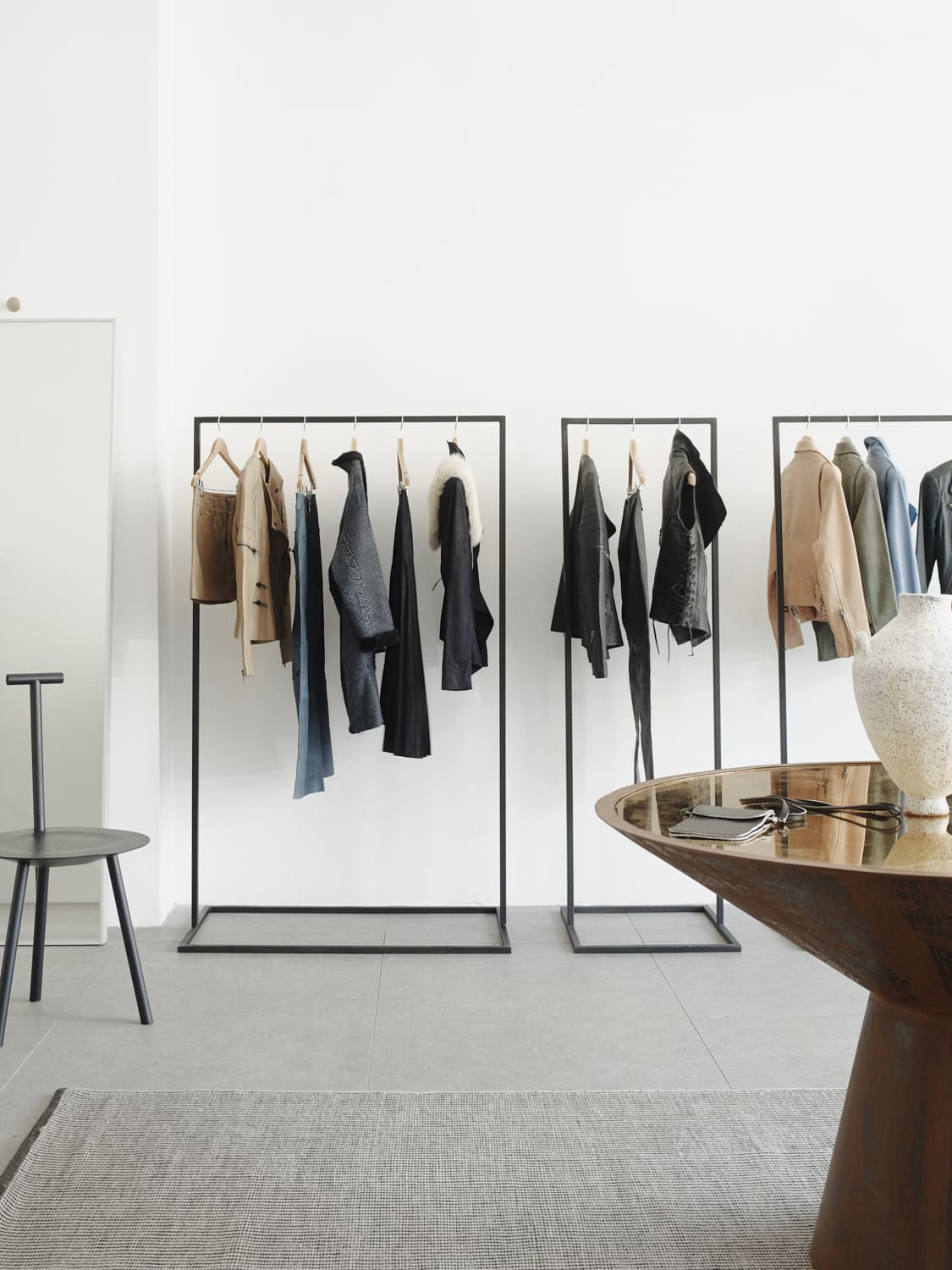 What are the morals you run your brand by?
Our mission is to make women feel good, so every decision we make centres around her. We place our women at the centre of our strategy, design and approach to ensure we are delivering our buttery-soft leather essentials to not only fit beautifully, they make the women wearing them feel good, confident, empowered and maybe a little bit sexy. 
What was the inspiration behind your latest collection?
We approach our new season celebrating the past and looking forward to the future. Developing a collection that hero the classic staples West 14th is best known for and curating new timeless styles to add to our women's modern day wardrobe. Our new season designs and colour palette is meant to be worn back with the previous collection and the collection before that. We called this collection Endless Possibilities as it truly offers new perspective on the versatility of styling and wearing our forever styles. 
How would you describe your customer base?
Our women are exceptional and interesting. She's an effortless chic woman. Appreciates style and quality. Enjoys a great book beachside as much as she loves a great red wine at a trendy restaurant. She's ageless and timeless. 
My aspiration for West 14th is to transcend age and shape and we do that! The West 14th woman is me, it's you – it's my mum! She's perfectly worn by the cool-girls during fashion week to a powerhouse CEO on a dinner date to stylish mums on school pickup. Our fits are made to suit a variety of body shapes so you can find your perfect fit. 
Do you ever struggle to stay inspired?
Yes! Feels like each collection takes longer and longer to create purely because I want to continue to add value to our women's wardrobe. Not create something to create. I meticulous stress the details in designing new leathers and shapes to ensure they serve a purpose.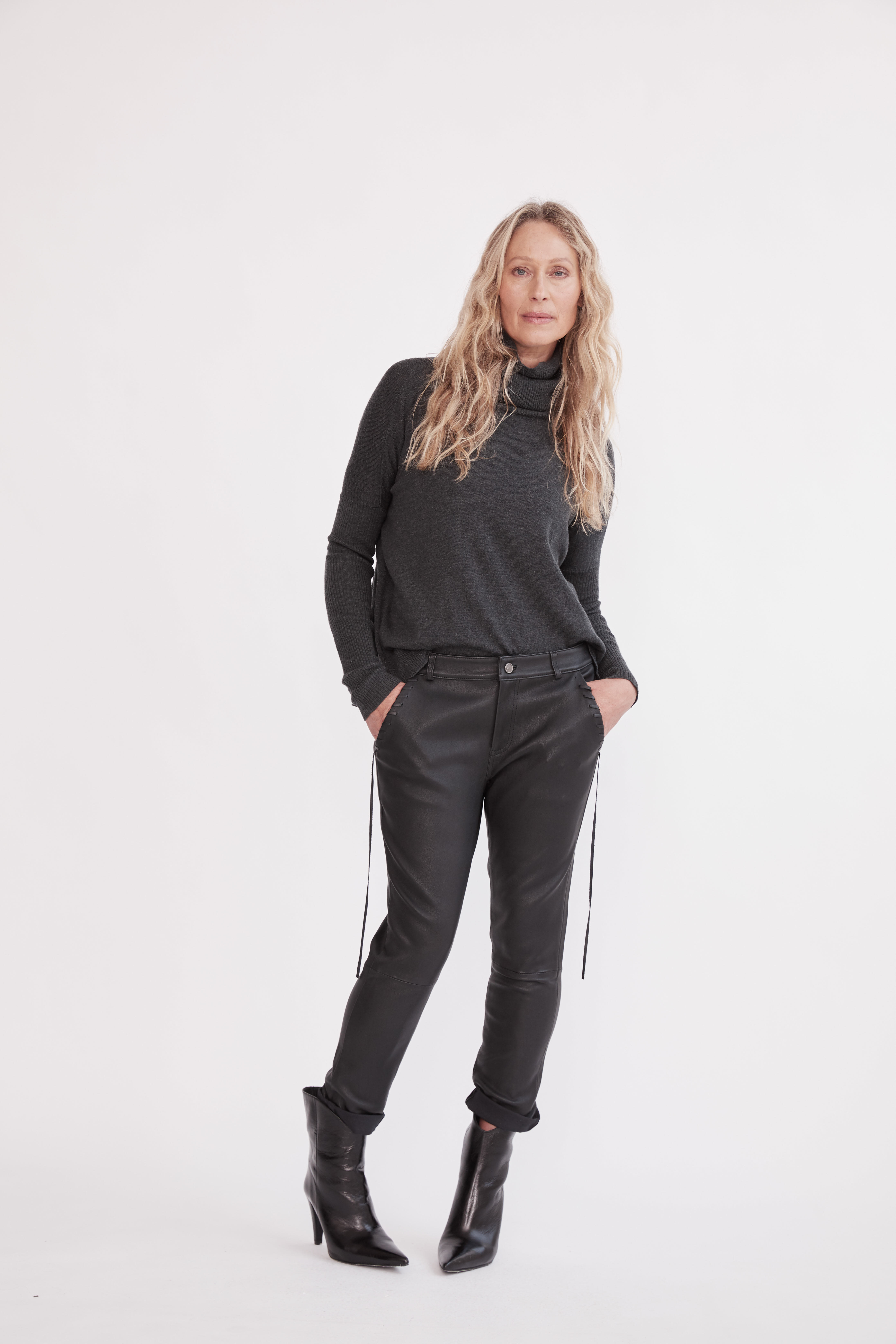 Is there anyone you would love to see wearing your designs?
I'm on a mission to dress the world in buttery-soft leathers, so more women!
Do you have a mentor?
Yes, we've been working together this year.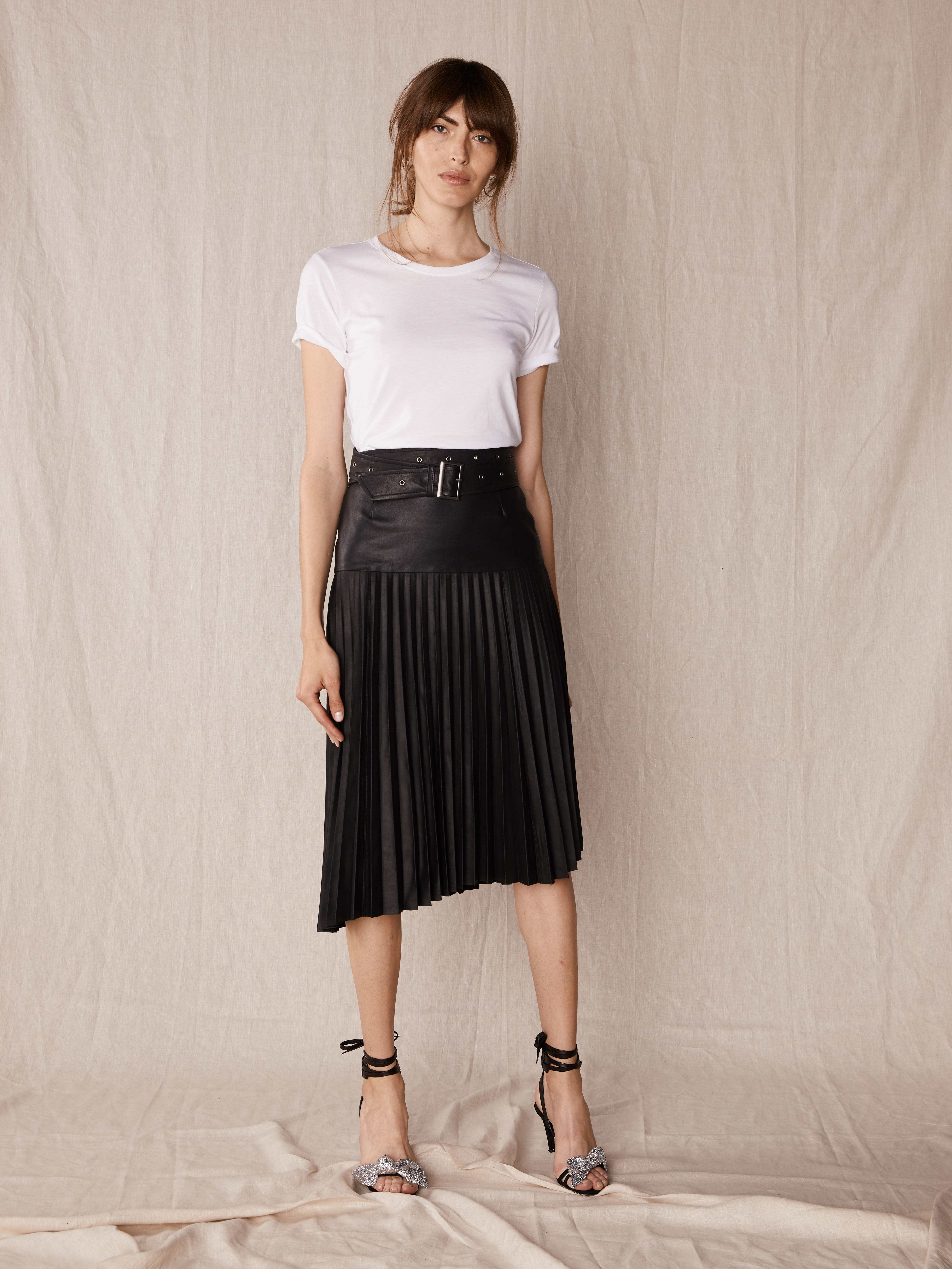 If you could only wear one piece from your collection, what would it be and why?
Oh that's a tricky one! I live in my Bondi Slouch Pants. They are super-comfy and can suit any occasion and wear back with sneakers, slides to heels. These pants are the true desk-to-dinner piece! Also I can't forget my Greenwich. She's the motor jacket with a feminine touch that is always with me. 
Is there another designer whose work you particularly admire? 
I can't narrow it down! I'm always conscious of what's happen from the runway to the street with a real focus on what real women are wearing. I spend a lot of time people watching.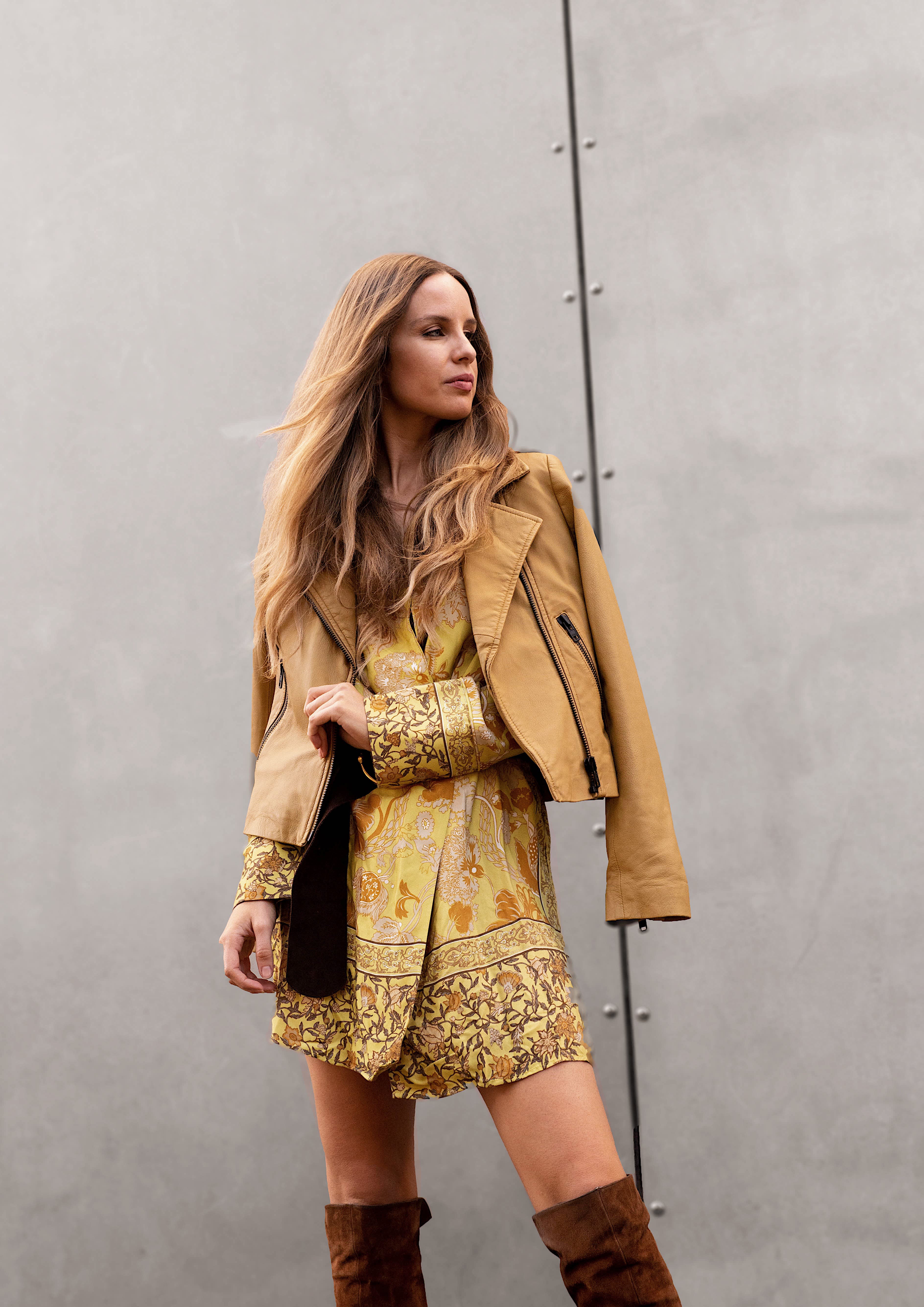 What's the best piece of advice you've ever been given? 
Trust your gut and balance that with insight to make a decision.  
What drew you to Wolf & Badger?
I love the fostering and presentation of young designers W&B offer on a global stage!
Where do you see the brand in 5 years? 
So many good but tough questions! 5 years… gosh who knows. Our short-term focus is on delivering our first sustainable collection to the market next year. We disrupt our entire supply chain to delivery a truly sustainable collection from concept to delivery to our customer. Watch this space! Then we can think about our next steps.