creators2017/10/25
5 MINUTES WITH... ANTONIN.B
by Becky Elliott
Antonin.B is an organic haircare brand creating cosmetic solutions that are efficient, ethical and 100% nature derived. The brand contributes to a vision of beauty that stands on 3 foundations: efficiency, pleasure and ethics. We spoke to creator Kendy to find out more about the new beauty brand stocked at Wolf & Badger.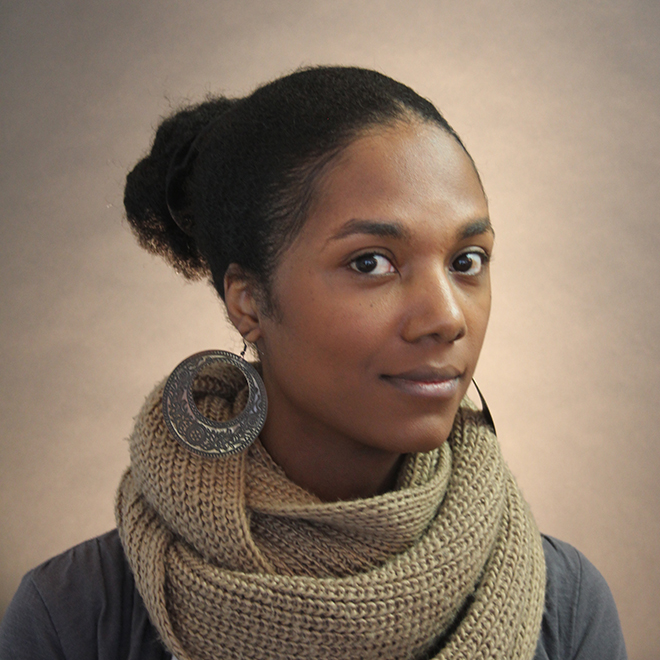 How did Antonin.B begin?
I arrived in the world of hair a little over 10 years ago. I started on the runway, then quickly left to organise things backstage, then I wrote about hair until I actually started doing hair myself and creating hair products. It's been quite an exciting evolution. I went from being an island girl, with nature all around me, to living in Los Angeles, then Paris. There was no more green in my life and I needed it back in all aspects of my life, health and beauty included. However, if I were to take that route and do it professionally, it had to be more than raw nature. I needed more balance, more precision - I needed green, non-toxic, non-polluting science in order to create products that were actually effective and pleasant to use. That was the beginning of the concept.
Have you always been interested in the beauty industry?
Originally, I was more interested in the study of the psyche and art (especially writing). The hair industry is something I found myself in by chance, as a student. I found great artists there and discovered a profession with passionate and compassionate people. So, I stayed and I love it.
How did you begin to develop your products?
I first created "recipes" for myself. Then I studied the scientific literature and learned more about formulation. I studied the ingredients and the science of hair. And from then, it became something much more serious and precise. At that point, I turned my focus to creating products that made the hair healthy before anything else.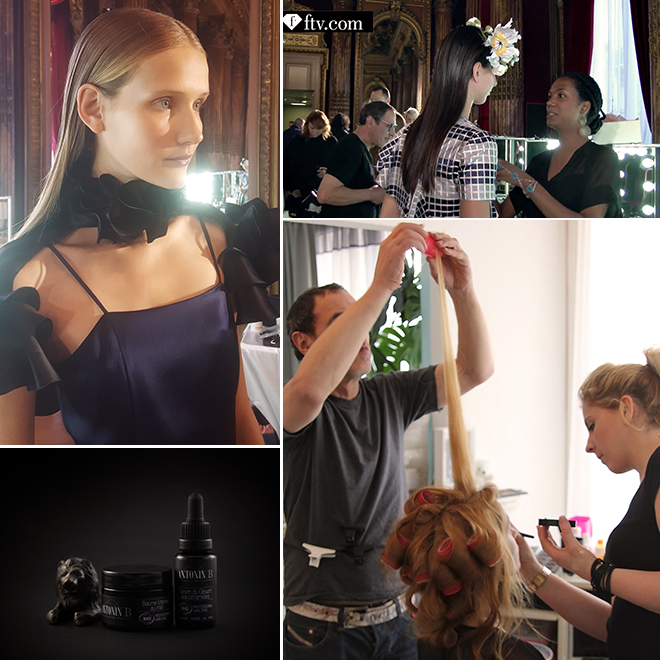 What have been the highest and lowest points on your journey so far?
One of the highest points might actually be now: the recognition of all the hard work; working at Paris Fashion Week; becoming an official partner of Rome Green Fashion Week. That is beautiful. The lowest points tend to relate to logistics and the day-to-day of being an entrepreneur. Like many in the field of beauty, I feel so much better when I focus on the creative.
How would you describe your customer base?
When I look at those who support Antonin.B, I see a lot of people who are looking for quality and results—people who are open and are willing to change a thing or two in their beauty rituals as long as they get results. They do not go green for the sake of going green; it needs to make sense to them. That is what brings us together.
What do you do when you are feeling uninspired?
When I do not know what the next step should be, I go and educate myself: with a course, a podcast or even a tutorial on YouTube. Sometimes, there's just one concept (or just a sentence) that helps look at things from a different angle and that lights a new fire in me. It's like discovering a key to a door I did not know existed. It's very exciting.
What is your evening skincare routine?
If I haven't worn any make up, I simply wash my face with water.
If I have worn makeup then I use a line of products I have created specifically for the needs of my skin:
An oil and a cleansing balm to get rid of the makeup
A toner with fruit acids and lactic acid
An anti-dark spot serum with ceramides and anti-oxidants
A hydrating gel with cucumber, aloe vera and hyaluronic acid
An anti-blemish moisturizer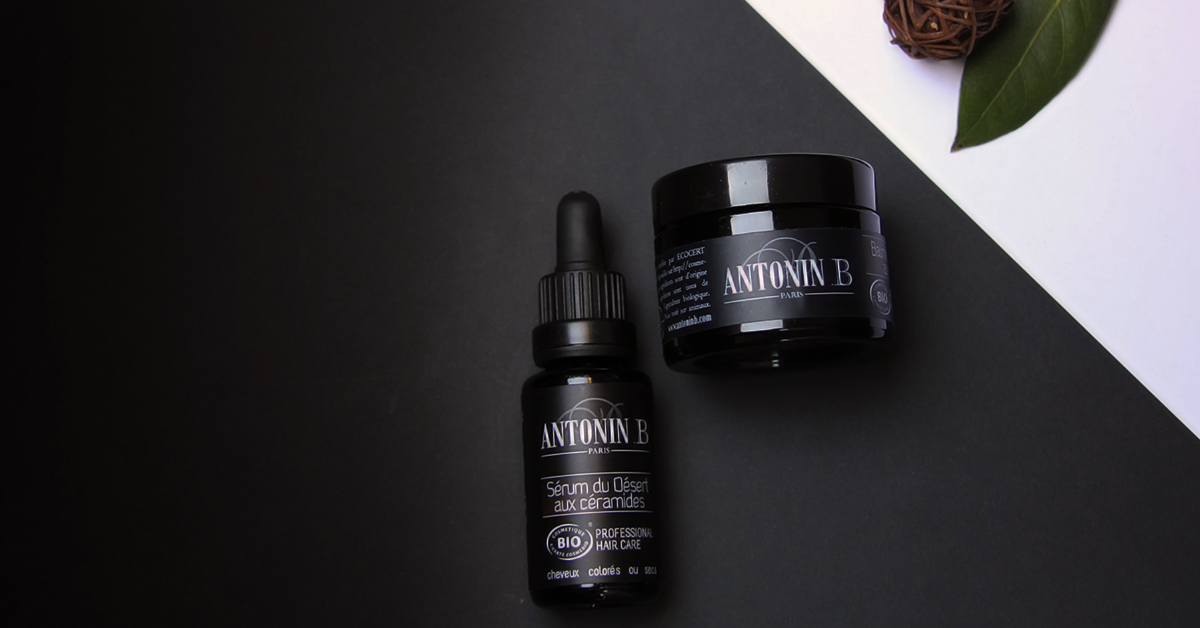 What's different about your products?
My primary focus is making the hair healthy. It is the idea behind every product I design. It's not just about looking good. It's also about having results on the long run. Also, I only accept ingredients that are 100% nature-sourced. That means nothing synthetic even if it's safe. As a single person, I believe it is my duty to change the world around me in order to contribute to the greater change. Antonin. B products support fair wages and decent living conditions. The Desert Serum, for instance, supports workers in the Sahel to help them protect their homes from the desert and keep their children close by building schools nearby—that way, they avoid becoming the next climate refugees.
Why is using natural/organic ingredients in your products so important to you?
It really is the only thing that makes sense to me. We live in a world where we mass produce things we do not need and where we sacrifice quality over quantity. I'd rather have less but have something real and strong. Besides, it's not incompatible with science and progress. We can absolutely respect nature and keep moving forward.
What is your go to product from your range?
It really depends on what I need at a specific time. I go for the Desert Serum almost on a daily basis when I fix my hair to leave the house and need something light. And when I need deep long-lasting moisture, I go for the Honey Butter.
Do you have a mentor?
I don't have a mentor per se. I believe teachers and lessons are everywhere: the homeless man at the corner of the street, a child, my mother, strong women in general, etc. I find knowledge and growth wherever it offers itself to me. Growth is almost never something I associate directly to any one person in particular.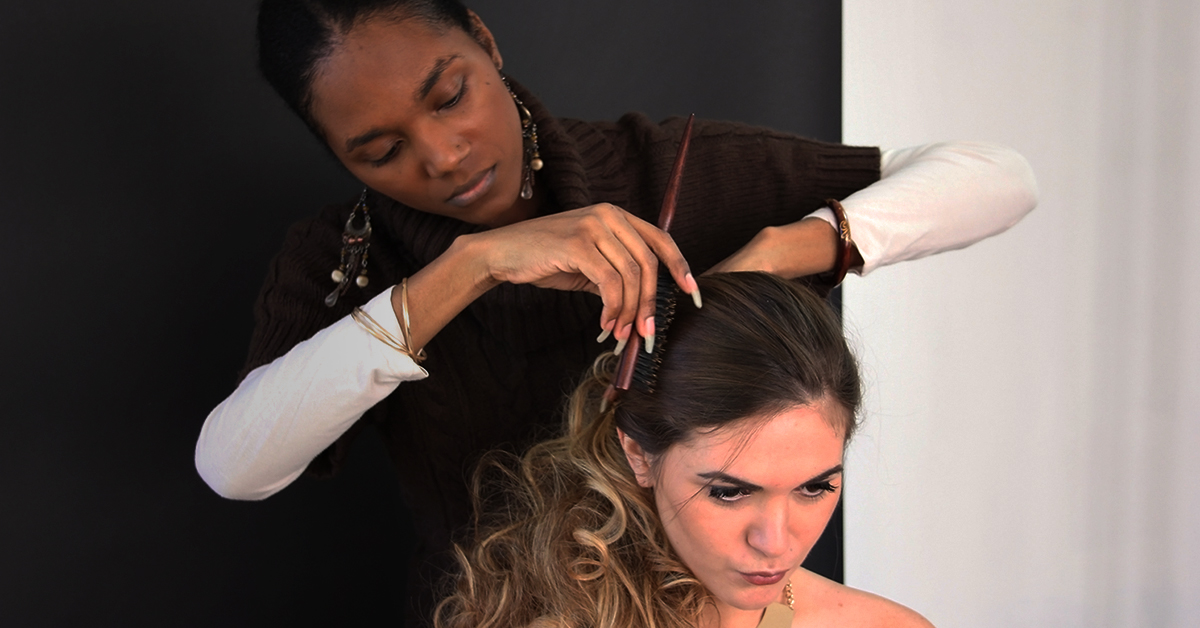 Is there another brand whose work you particularly admire?
For that very reason, I admire no one and no brand. But if I really had to choose, I would say I like what Tata Harper does with her brand. She too is quite demanding in terms of formulation and it requires work and research. I have a lot of respect for that.
What drew you to Wolf & Badger?
To me, Wolf & Badger is a home for niche brands and independent makers with a strong brand identity. This is really a place where we can express our creativity and share the quality of our work with people who are looking for something different. It feels like a great fit.
What's next for your brand?
Right now, we are getting ready for Green Fashion Week in Rome, where Antonin.B is an official partner. So, we will be designing hairstyles and will be working a lot backstage for the catwalk shows and photo shoots. That's always a bit stressful but it's very exciting. I am also currently working on the next collection—some of the products will actually be tested live at Green Fashion Week.