Paris based maison Le Rouge Français is revolutionizing pigment offering for the first time in the world, colorings exclusively derived from the tinting power of plants. Their incredible biological properties bring you extraordinary care. Their formulas are 100% natural, vegan, certified organic and made in France. Their innovative packaging is bio-sourced made from castor-oil, eco-designed and refillable. We sat down with founder Elodie to find out more about her brand.
How did Le Rouge Francais begin?
I was already paying attention to what I ate but during my pregnancy I started to take a closer look at what I put on my skin. Sometimes you compromise for yourself and your health with a beautiful red lipstick that gives strength and self-confidence. But when you are responsible for a baby, you realize and you no longer want to make that compromise. I couldn't find a lipstick formula that met my expectations. With a background of more than 10 years in the pharmaceutical industry and my passion for ethnology and ancestral cultures I decided to create my own lipstick formulas with healthy formulations and without controversial ingredients or allergens. I created the first lipstick with vegetal coloring inspired by ancestral rites, in Ancient Egypt Cleopatra already used Garance to sublimate her lips. I wanted to have a healthy product in addition to being beautiful. My husband joined me in the adventure and we created the first Bio Luxury make-up brand. Formulas certified organic and vegan, mica-free, titanium dioxide-free and with innovative eco-responsible packaging, plant-based biobased castor oil, refillable and recyclable. La Maison Le Rouge Français is now an icon of French Elegance & Naturalness.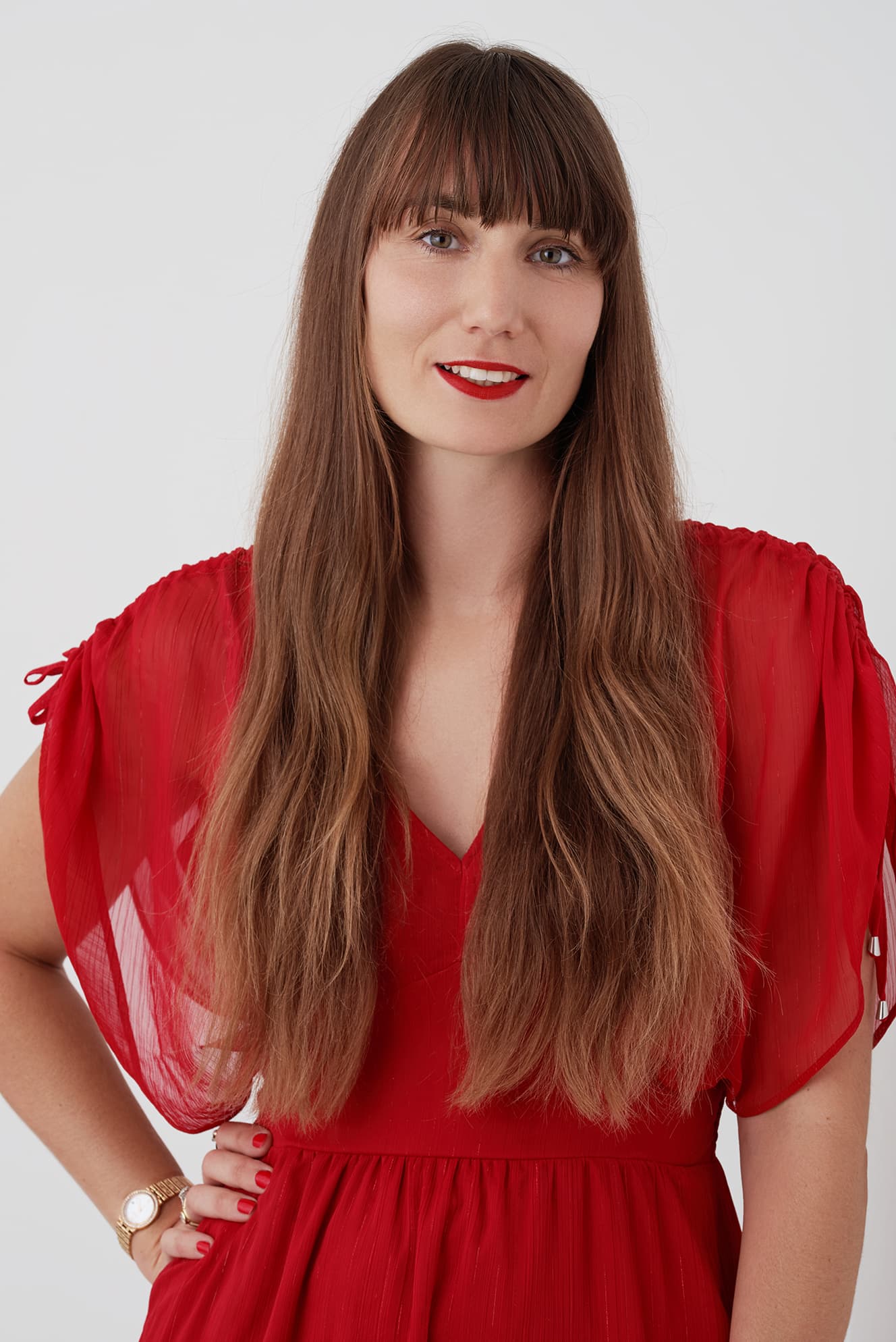 Have you always been interested in the beauty industry?
Yes, like many women, I have enjoyed wearing make-up since my teenage years, to be beautiful in the eyes of others but also and above all for me, to do myself good with healthy products that are beneficial for my health. Make-up has a very strong historical DNA, in ancestral cultures tribal make-up is also part of a daily routine and it marks particular events in our life (handover rites, marriage, etc). Make-up sublimates women and gives them strength. It is a weapon of seduction. But it is true that the offer of beauty products without controversial ingredients or allergens on the market is very reduced and as we learn and discover the reality of formulas and ingredients of bathroom products, the beauty routine is reduced to the essentials and minimalism. A small piece of advice, if you are looking for the perfect application for analyzing the ingredients of your cosmetics, I recommend "Clean Beauty" which is certified by a toxicology consortium and has a very complete glossary.
How did you begin to develop your products?
In my kitchen in DIY mode and with ingredients such as tinctorial plants that I brought back from my travels, such as the roucou from Sri Lanka. Roucou is an extraordinary bright orange-red seed used since the dawn of time by the Amerindians. He covered Roucou's entire body to protect himself from the sun and mosquitoes. This has earned them the name of "Peaux Rouges".
We now have an R&D laboratory with our own research teams and a doctoral thesis on dye plants. We have generated several patents in order to protect our innovations and carried out technology transfer. Our production is in the Cosmetic Valley, the expertise of our French cosmetics is well-known all over the world.
What have been the highest and lowest points on your journey so far?
Highest: closing a major fundraising in the midst of Covid-19 and the opening of our Flagship Place Vendôme.
Lowest: production delay and delivery in full Covid-19.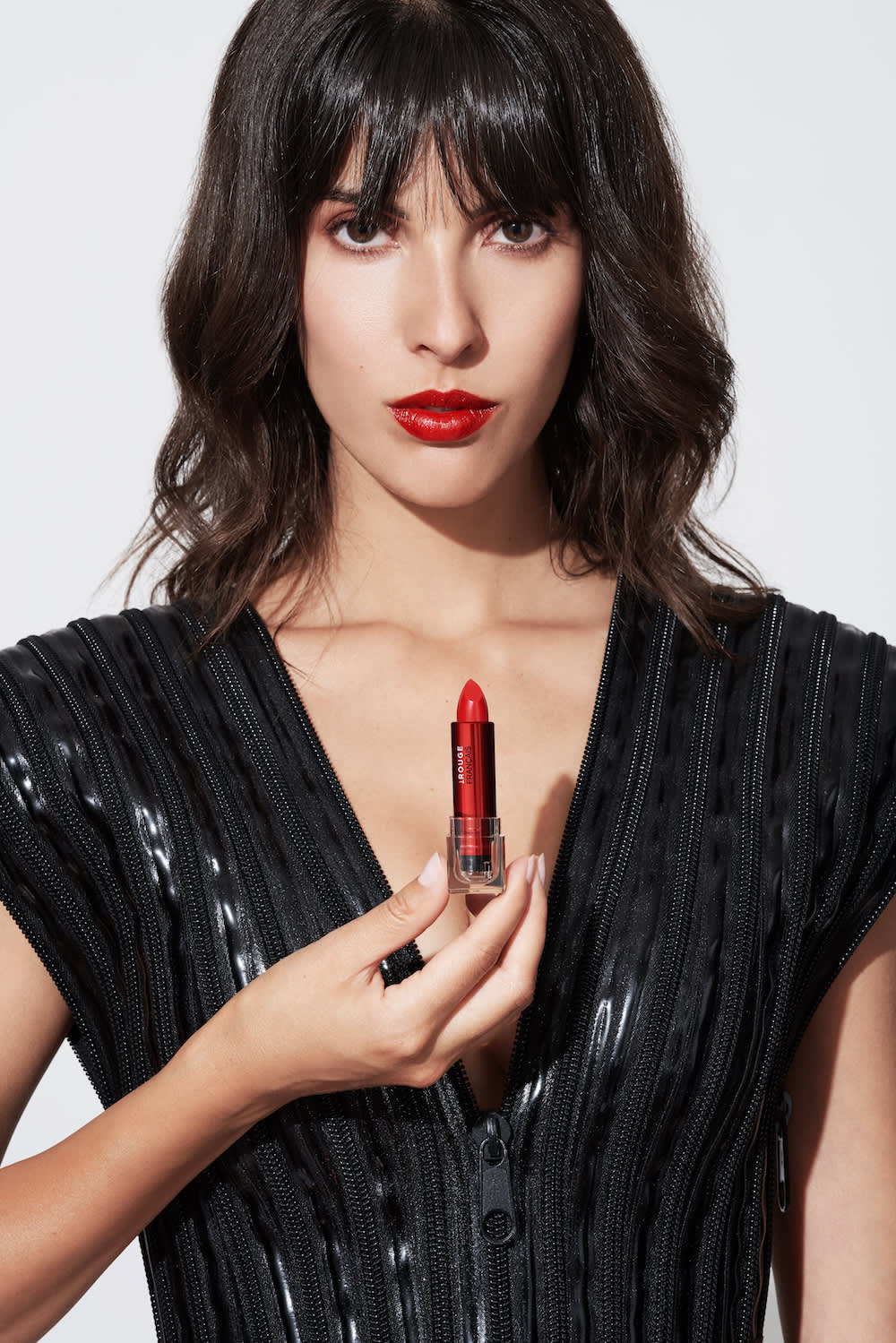 How would you describe your customer base?
Our consumers are women between 35 and 45 years old, finally it turned out that our products are trans-generational because mothers offer their lipsticks to their daughters in order to protect their health and please them with an elegant and chic product, but also to their own mother.
Our consumers represent a new generation of elegant but also demanding women. Their act of purchase is a real commitment to respect women's health, the environment, biodiversity and respect for animals.
What do you do when you're feeling uninspired?
I focus on family love and I also take time for myself, I have a boxing and yoga routine that allows me to rebalance emotions and switch job thoughts. I also like to go for nice walks in the forest with my family and of course never a week without my tea time routine.
What is your evening skincare routine?
My beauty routine is very minimalistic and is no different from my daughter's. Wash the skin with purified Avène thermal water, Rosier Sauvage Rosehip Paï cream or oil or hazelnut oil.
For my make-up: never without my red Alizarine, my pure Garance Royale cheek & lips in effortless and Indigo Céleste mascara and Sorgho Pourpre eyeliner signed Le Rouge Français.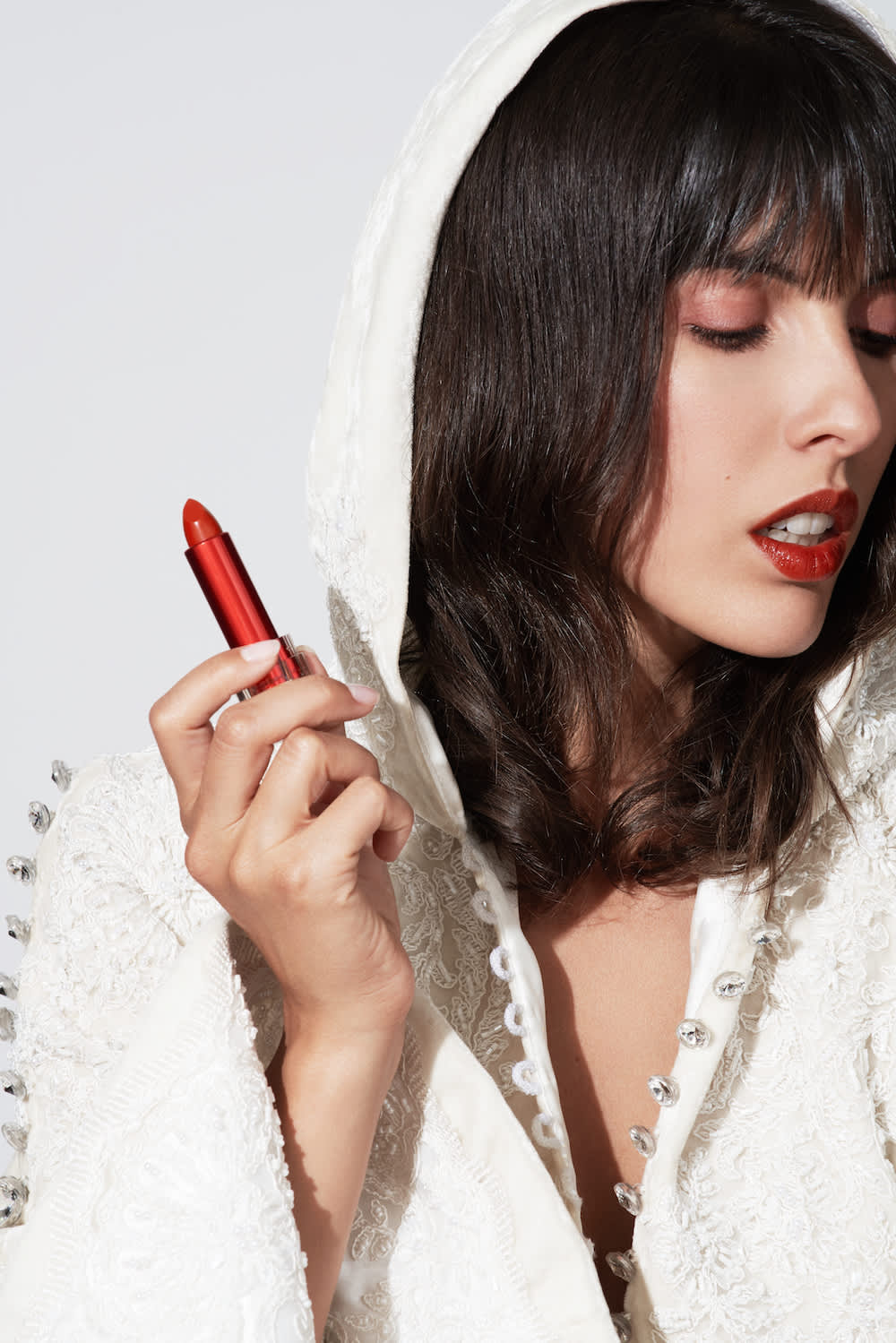 What's different about your products?
Our products are a breakthrough innovation. The first make-up in the world with plant- based coloring, formulas certified Cosmos Organic, vegan, without mica or titanium dioxide, without compromising on performance color, hold, texture, all in an eco-responsible case biobased vegetal and recyclable and above all, embodying true elegance and the French art of living.
Today we have 15 different shades of lipstick and a restructuring balm with probiotics, hyaluronic acid and Cannabis. And soon a full range of makeup, eyes, face and hands.
Why is using natural/organic ingredients in your products so important to you?
Our products are natural, 14 shades and our lip serum balm are 100% natural which is a technological disruptive innovation and more than 95% of our ingredients come from organic farming or even from biodiversified cultivation where most labels ask brands today to be at 20%. Being natural and organic is indeed important to me, it should be a standard for the market. Women no longer want to compromise on their health or have beautiful objects but with ingredients from petrochemicals or mineral extraction, controversial and above all unsustainable resources.
Since the industrialization of make-up in the 1940s, women have had no other choice than to apply makeup with petroleum (synthetic pigment) or with mineral (oxide and especially mica, controversial and unethical ingredients). Over 80% of mica comes from India where working conditions are difficult to control and where child labor is allowed. The vegetal pigment is a global innovation proposed by Maison le Rouge Français and finally offers women the choice of applying make-up with a lasting color ingredient with biological properties beneficial to health.
What is your go to product from your range?
Pure Red Alizarine, the bright red by excellence, an incredible texture, a very beautiful hold, a weapon of assurance for women in their daily life. It is the purest red on the market, vegan, mica and titanium dioxide free, no controversial ingredients nor allergens and suitable for pregnant women.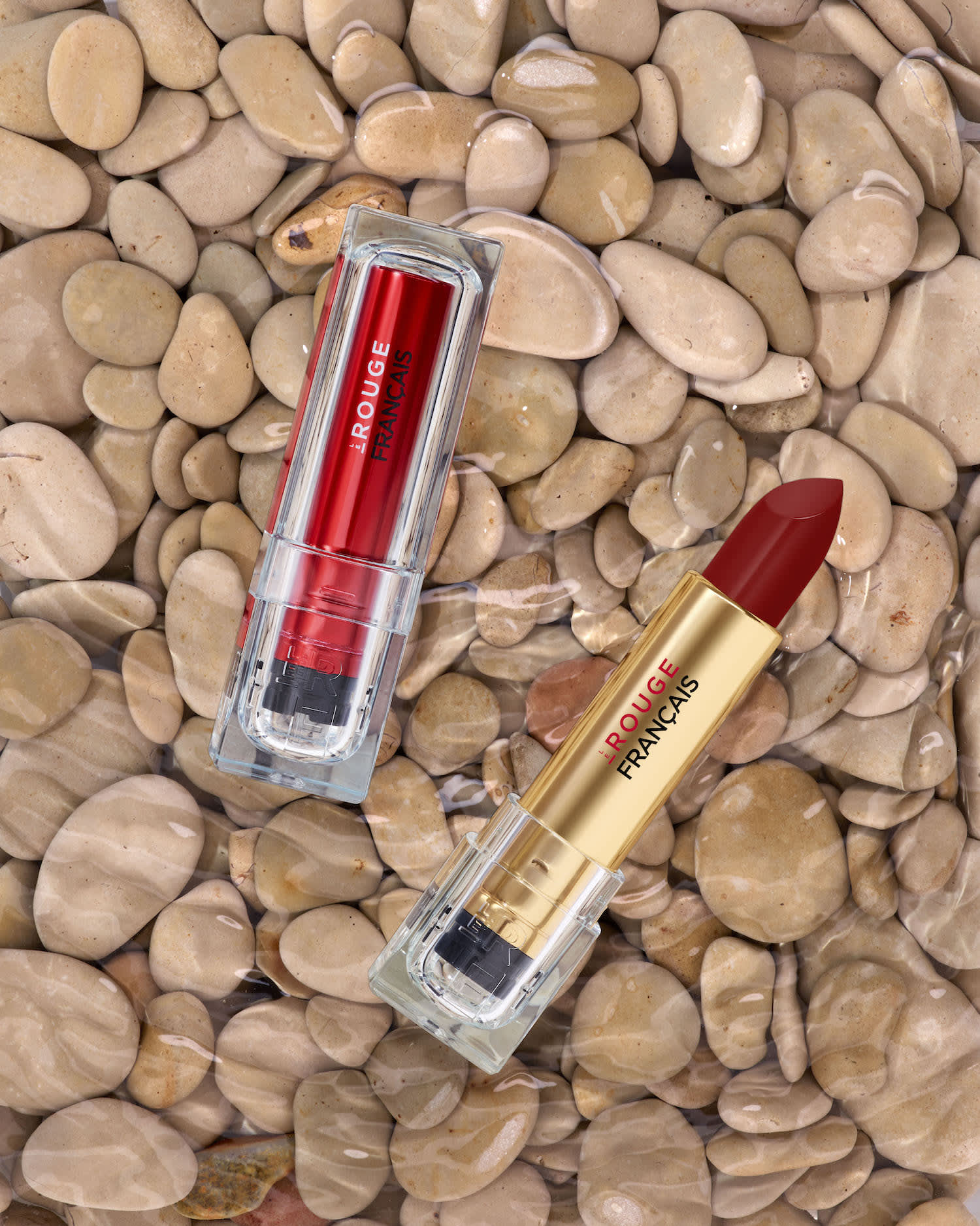 Do you have a mentor?
Yes. We are a family and independent company, but we have achieved a financial seed with the Innovation unit of the L'Occitane Group and within our capital we have renowned investors who believe in a future for vegetal coloring. I cannot name all of our mentors, but Chantal Baudron, France's first female business angel, is passionate about botany and she is a great source of inspiration.
What are the morals you run your brand by?
The quest for dye plants, sustainability and the care and health approach is at the heart of the motivations of each of our employees. It requires a spirit of innovation, creativity, sensitivity to art in addition to technicality and, above all, unfailing motivation.
Is there another brand whose work you particularly admire? 
I really love Guayapi, a brand very committed to biodiversity, healthy and innovative products that are inspired by the rites of the most beautiful ancestral cultures in our world. With my husband we went to Sri Lanka in their garden labeled Forest Garden Products. Its creator Claudie Ravel is an exceptional woman who is leading a committed fight for better nutrition. Their organic certified solid cosmetics are incredible.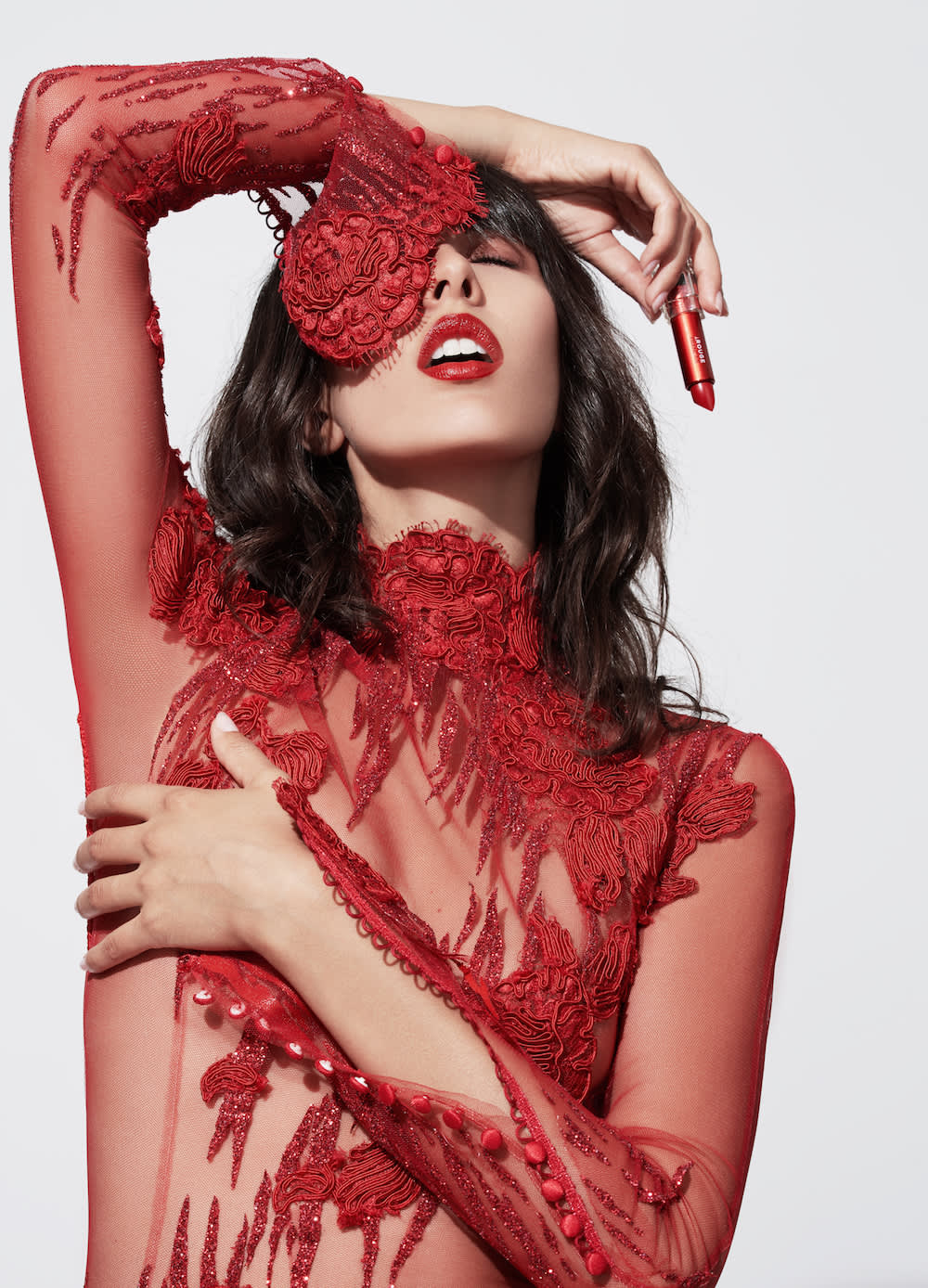 What's the best piece of advice you've ever been given? 
One of my dad's: "If the mountain is too difficult to move, take stone by stone"
And of course the advice from Audrey Hepburn:
"Elegance is the only beauty that never fades. "
What drew you to Wolf & Badger?
Wolf & Badger is a big reference in England and US when you are looking for engaged brands, a selection of ethical brands and products from the Indies.
A friend of mine, a well-known make-up artist, and a regular customer of Wolf & Badger, told me a lot about it.
Where do you see the brand in 5 years? 
In 5 years, in addition to being the pioneer in vegetal color make-up on the market, we will shine bright as a leader, with a complete range of lips, face, eyes and nail varnishes.
As we have mastered the entire process from the plant to the skin, we will be able to develop different products around plant coloring, particularly in beauty, health and fashion. We have also already been contacted by other industries.