Using science to get the very best out of nature, Oio Lab combines organic plant extracts with scientific research and innovative extraction methods to deliver clinically-proven skincare solutions. Oio offers complete transparency when it comes to the ingredients and works closely with scientific institutions in Poland. We sat down with founder Joanna to find out more about her brand.
How did Oio lab begin?
During my studies I was always interested in the beauty industry. I treated it more like a hobby. I studied law in London, then returned to Poland and began studying Polish law at the Polish University. This meant I had to study for another 8 years. I began to feel the pressure to earn some extra money and I started to look for beauty brands I could sell and distribute in Poland. For as long as I can remember I was particularly interested in the pharmacy products market. I decided to contact Embryolisse – a French beauty pharmacy brand that was not being sold in Poland. Everything started with this brand. I remember when I went to Paris with my 2-page business plan: arrow here, arrow there! My husband, who works as an architect helped me with the process. First, we imported very small quantities of cosmetics and slowly developed the sales. It took a while, but thanks to that I could go through every stage of business development – from the legal side, sending parcels, to negotiating and signing contracts with the clients. For a few years I was trying to connect both jobs – working as a lawyer and running a beauty business. At one point it became very busy, and I had to determine which career path to take and start to expand the structure of the company. Today I look at these experiences as a process, my way to create Oio Lab. I am also grateful for the people who surround me, starting with our graphic designers, PR, scientific department, co-workers from the office, as well as our contractors.
While gaining experience in the industry I kept analysing the possibility of creating my own products. I shaped my thoughts for a long time and created different products as prototypes  - this process happened gradually through trial and error. At first, I mixed oils for friends, then I created a serum. I had a feeling that it still wasn't exactly what I wanted to offer. I knew that I have to fall in love with the brand for the whole process to make sense. I am happy to acknowledge that I am the biggest Oio Lab fan right now. I appreciate every aspect of the brand: the ingredients, packaging and philosophy. It gives me energy to act, however it does not change the fact that to me Oio Lab is a "fluid" concept that shall constantly evolve. It is very important that the brand develops with us, even if it involves major changes in the near future.
What have been the highest and lowest points on your journey so far?
It took a while to decide exactly what I wanted to create and express through Oio Lab. After the concept had matured, it was a challenge to find partners that can provide the quality of the ingredients, the depth of the scientific research and the commitment to the brand values. We have been lucky to have a dedicated team of professionals, however, we aim to create our own manufacturing site to make sure every detail is exactly as we want it to be. 
On the other hand, we were so positively surprised by the amazing feedback we received from journalists and the press. After just one month of market presence we have been announced as the most effective and interesting brand to follow both by Vogue, Elle and beauty industry professionals. 
How would you describe your customer base?
We attract amazing customers who are very conscious both about beauty and ecology. This is a great motivation for us to keep our standards high. 
What do you do when you're feeling uninspired?
I usually feel uninspired when I'm overworked. Whenever I take some time to slow down, the creativity comes back naturally together with the energy to continue creating the products that meet our often high standards. I also read when I feel stuck. I am currently inspired by new literature on dietary supplements and the effect of light and hormones on our skin. 
What is your evening skincare routine?
I must admit I am loyal to Oio Lab when it comes to skincare and I keep trying and mixing the products all the time. I always start my skincare routine with a gel serum. In the evening I apply our Multi-dimensional Hydrating Facial Serum Aquasphere. It has a light, deeply penetrating texture and leaves the skin visibly smoother, hydrated and brighter. I always follow the application of the gel-serum with facial oil – at the moment I use the Harmonising Treatment and I also try the new products that are not yet on the market. 
What's different about your products?
We use science to get the very best out of natural ingredients. In our treatments you will find plant extracts obtained using innovative and environmentally-friendly methods e.g. beech, chicory and hemp seed oils obtained by enzymatic extraction characterised by high quality extracts. We also enrich our natural base with highly selective active ingredients of proven effectiveness e.g. highly stable vitamin C derivative that maintains its brightening and antioxidant properties for longer. We do not use synthetic additives and preservatives. We also work with laboratories and universities in Poland. I really wanted to include the scientific element to our work: from the methods of selecting ingredients to the final product. We are very meticulous in this matter. We check literally everything: how the plants are grown, whether they come from organic crops, and if so, what standard do they meet - each of these elements matters to us. The aspect of respecting our environment is also very important when creating Oio treatments. During production, we prioritise clean extraction methods and avoid the use of plastic. All our products are stored in violet glass that protects and preserves the precious ingredients.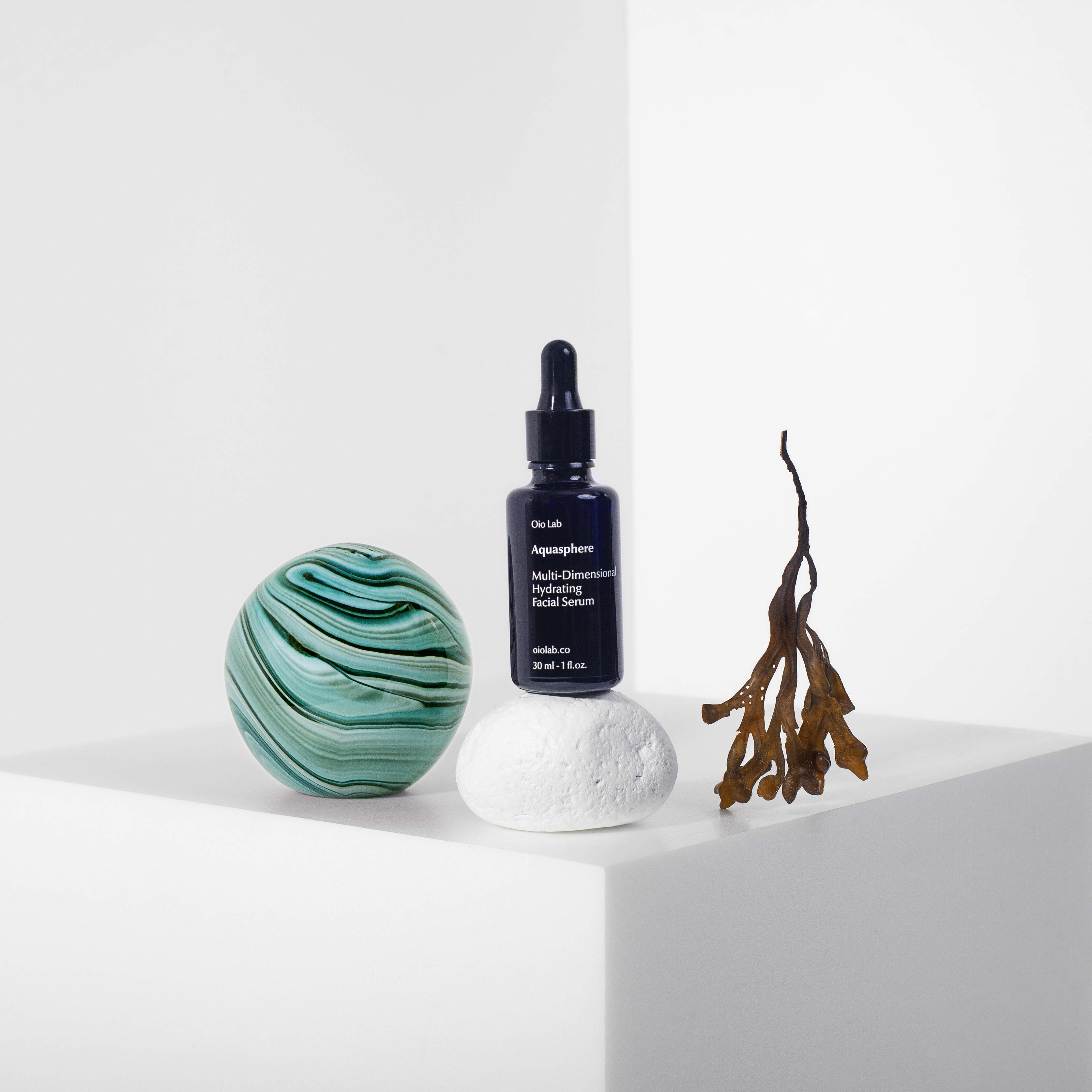 Why is using natural/organic ingredients in your products so important to you?
Working with natural and organic ingredients is closely tied to transparency. We want to inform our customers about the origin of the ingredients and which organic standards they meet. We simply cannot imagine working in a different way. What is the most important, is that we use both nature and science to create effective skincare in line with the values ​​that we believe in. I also see working with natural ingredients as an opportunity to highlight a given issue in the natural world e.g. we want to use plants that naturally occur in European forests in our products, not only to create very effective skincare, but to also address the issue of deforestation. 
What is your go to product from your range?
I really like the The Future Is Bright, a brightening facial treatment oil with vitamin C, as it has a stable and potent vitamin C that evens the skin tone and adds a dewy glow to the face. I am also faithful to the The E-Serum, Pro-Repair Anti-Blue Light Facial Serum as I work in front of the computer a lot and this helps my skin.
Do you have a mentor?
I feel privileged to have a lot of amazing people around me and they all inspire me in some form or another. I do not, however, have one person that I look up to – I get inspired more with the way a particular person handles a given issue.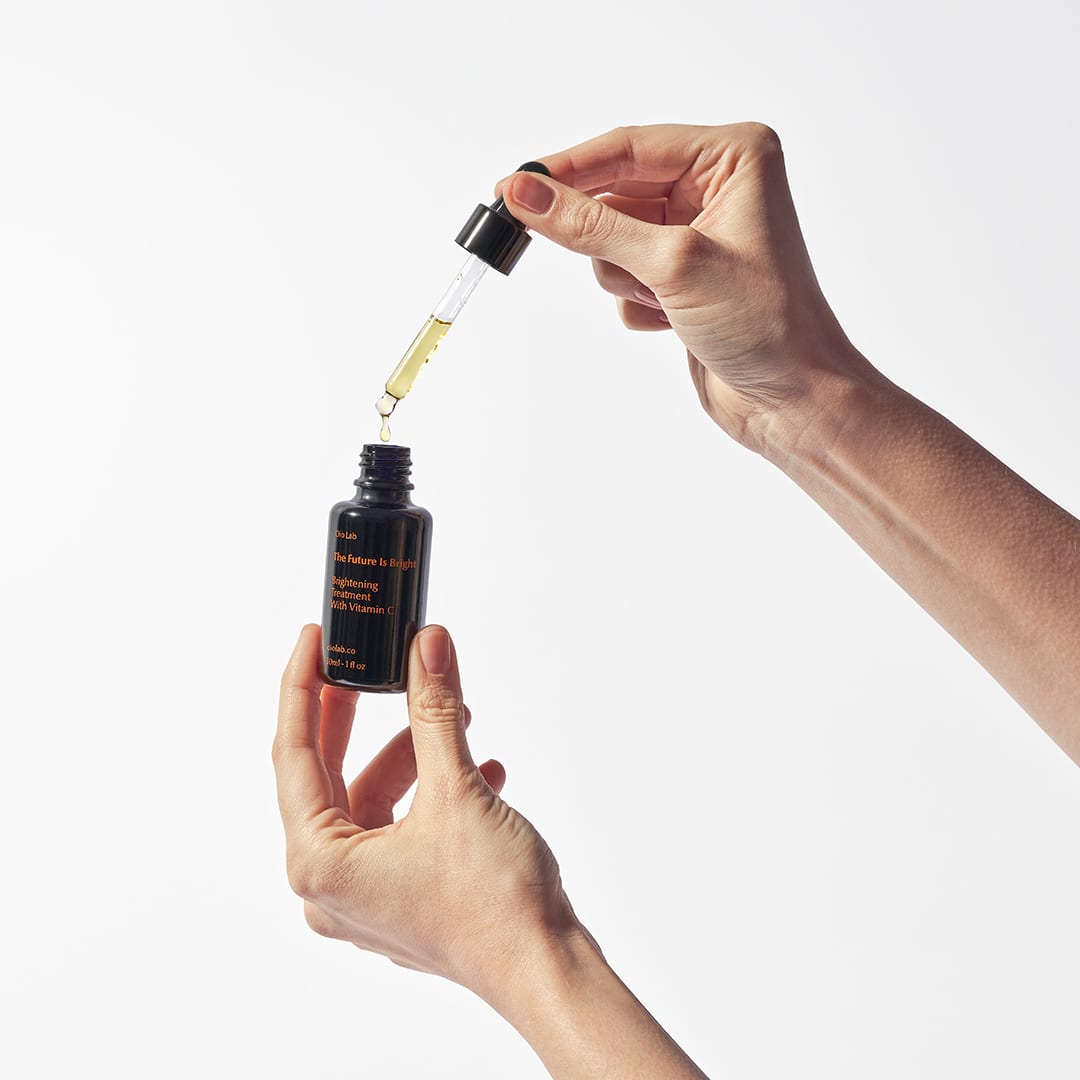 What are the morals you run your brand by?
The DNA of Oio Lab can be summarised in 4 core values: Transparency, Effectiveness, Nature and Kindness. Nature is where it all begins. It is a source of traditional wisdom and our inspiration. While creating Oio products the first thought is always about nature, so is a great part of the production process and work in our laboratory. Dealing with nature is rewarding and humbling at the same time. No matter how much you think you know – it always finds its ways to surprise you. Transparency is effective communication of our ingredients -  their origin, extraction methods and history. Through kindness we understand respecting the relations between every element that results in Oio Lab. From planting the seeds, getting the best out of nature through science, the choice of our packaging, the people and objects around us. Respecting nature and moving towards being the most sustainable company possible is also extremely important to us.
Is there another brand whose work you particularly admire? 
I love Haeckles. They are the company to look up to when it comes to sustainability.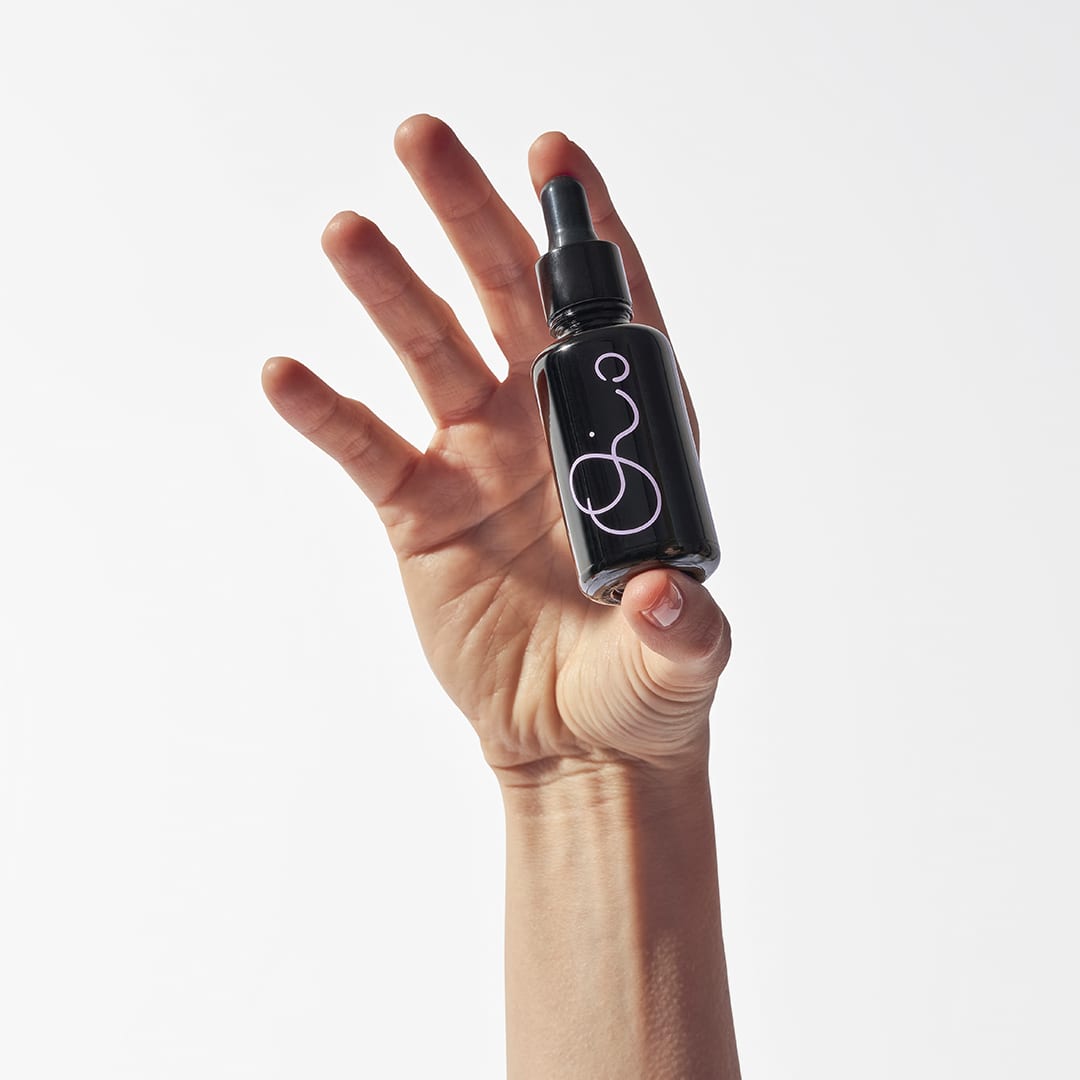 What's the best piece of advice you've ever been given? 
Never compromise on authenticity, do what you think is the best, even if this is against the market standards. If you feel you're not heading in the right direction,  don't be afraid to take two steps back to see something in the right light and then move forward. 
What drew you to Wolf & Badger?
The philosophy of Wolf & Badger – supporting conscious, often smaller businesses and the focus on quality and design. 
Where do you see the brand in 5 years? 
I see Oio Lab in those places in the world that are consistent with our philosophy. We have a big interest in our products from outside Poland. We are happy to collaborate with celebrity facialist Joanna Czech for the American market and with selected concept stores worldwide. We definitely want to keep evolving and becoming as sustainable as possible and use our company to help protect nature and work closely with scientific institutions.