One and One Studio is a mix and match pendant collection you can customise to create your own unique necklace. Select your favourite pendant designs together with your choice of chain style and length to create your own One and One combination. All pendants and chains are available in sterling silver, yellow or rose gold plated. We spent 5 minutes getting to know founder Tyla to find out more about her and One and One studio. 

How did One and One studio begin?
I have worked as a clothing designer my entire career, I love fashion and all the details and accessories that come with creating an entire look. I felt I wanted to explore my creativity and design ability in a new area. I personally love jewellery, especially the idea of pieces you can change and adapt to suit your outfit or mood so the idea of One and One Studio was born.
I studied fashion design after I finished school and then started working straight after university. I worked with many different brands and travelled all over the world on sourcing and design trips. When I became a mother a few years ago I felt I needed to be able to manage my own time and schedule, shortly after the birth of my first child I started working on my own label designs.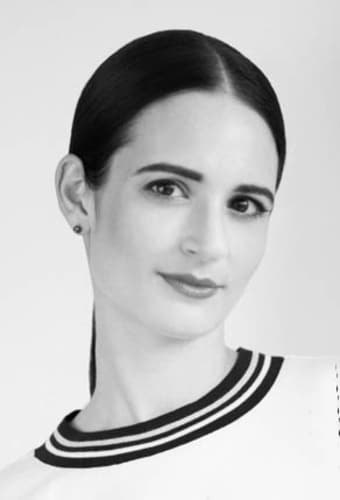 Have you always been interested in fashion?
Yes I was obsessed with creating and styling my own outfits pretty much as soon as I could talk. There has never been any other career path for me.
What have been the highest and lowest points on your journey so far?
Having worked in the industry for years there have been many. The fickle nature of the fashion industry is sometimes hard to navigate; trends and consumer choices are constantly changing, making the market a tough place for designers. However, great feedback and seeing someone wear and love one of your designs is always a high.
What was the inspiration behind your latest collection?
It's a very celestial theme inspired by the stars and their different shapes and forms.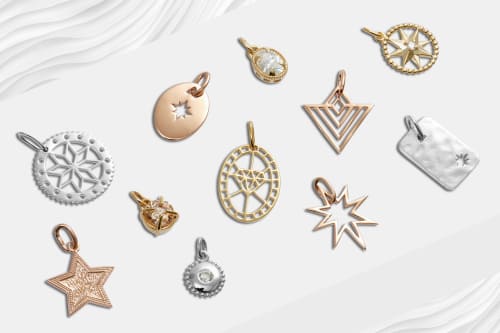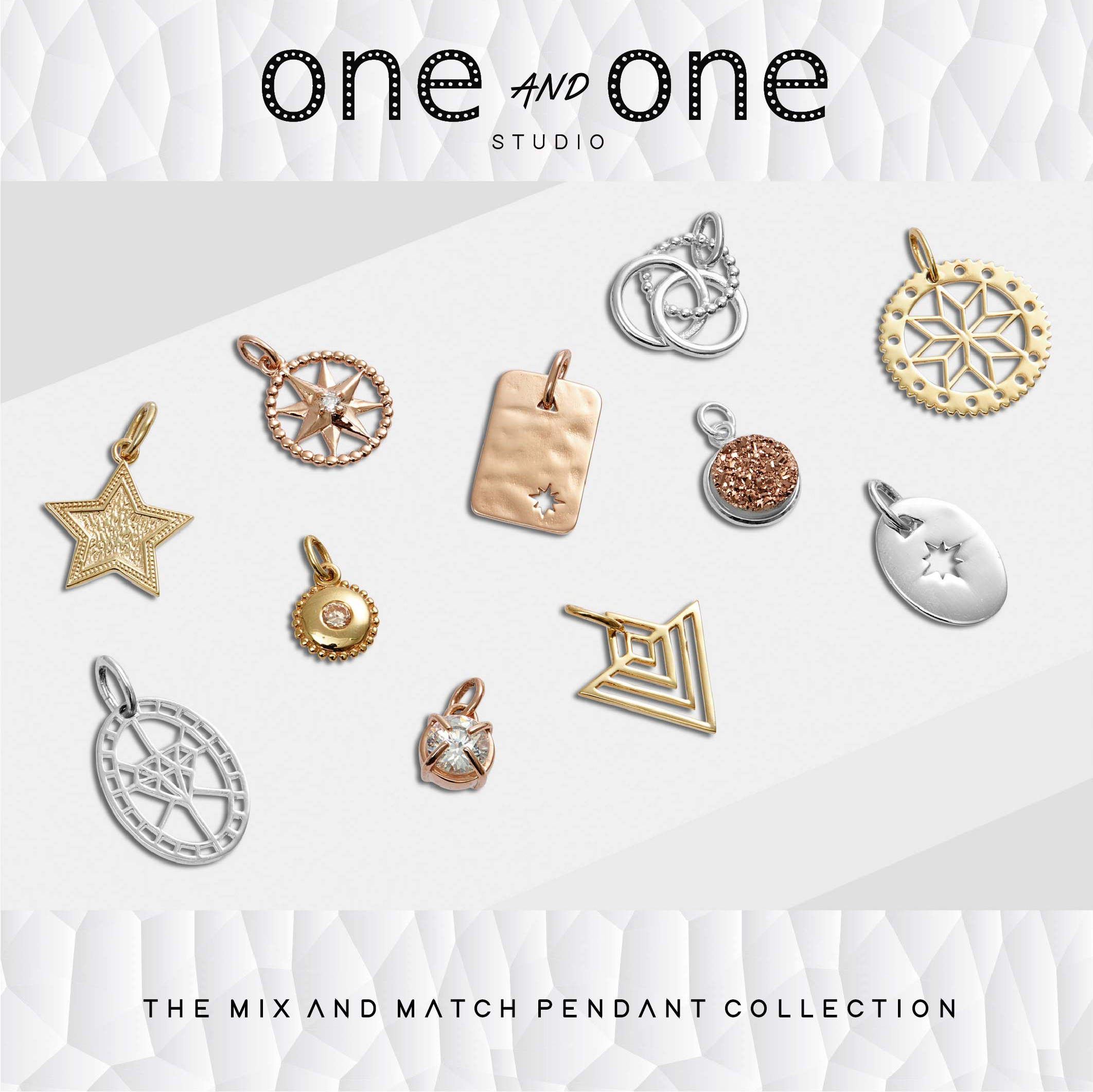 Do you ever struggle to stay inspired?
Yes sometimes it's tough. You have just finished a collection and have put your heart and soul into it, you feel like you are completely out of ideas and they have all been used up but you have to start again with a new collection. I often feel like I may not be able to come up with something new but somehow your creativity does not fail you and you do ultimately get inspired and start the entire process all over again.
Where is your go-to meeting spot?
For a more formal vibe definitely The Ned in Bank, I especially love the healthy California style food at Malibu Kitchen and for a great quick brunch and for amazing coffee in an awesome café it's definitely Allpress in Dalston.
How would you describe your customer base?
A modern woman who likes elegant, eye catching and quality jewellery which can slip effortlessly into any aspect of their wardrobe.
Is there anyone you would love to see wearing your designs?
There are a few but I love Emily Ratajkowsi's look and style.
What are the morals you run your brand by?
Always deliver beautifully made high quality products at an accessible price point.
Do you have a mentor?
There have been many great people I have met in the industry over the years, all have provided important lessons I have taken forward with me.
What apps keep you sane?
No particular apps but my iphone as a whole, I literally could not survive without it.
If you could only wear one piece from your collection, what would it be and why?
One of my favourite pieces is a combination that we sell as a set or as single items, this is the Sterling Silver & Rose Gold Star combo. It is made of the star outline pendant mixed with the cut out rectangle tag in silver and the crystal cut out 3D star pendant in rose gold. I just love all these designs they look great worn as a group or individually.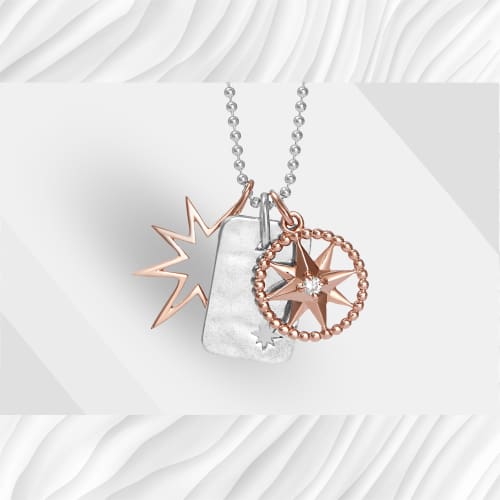 What's the biggest style mistake you've ever made?
In my own head I like to think they were not mistakes because I was following the trend at the time but I would have to say I went through a stage in my teens where I had every hair colour under the sun from orange to magenta to blue needless to say none of them worked very well on me.
Is there another designer whose work you particularly admire?
For clothes and accessories I love Chloe, their clothes are very wearable, cool and classic. As a jewellery designer I love Monica Vinader, I think her collections are great and are beautifully made.
What's the best piece of advice you've ever been given?
"Follow the breadcrumbs even though they may start as nothing they will lead you to where you need to be!"
What drew you to Wolf & Badger?
The focus on supporting and showcasing smaller independent designers makes it a perfect platform for a designer like me.
Where do you see the brand in 5 years?
I am very focused on the e-commerce aspect of retailing my products so they are accessible to everyone, my goal is to grow in this area as much as I can.