Every fashion designer has their inspiration. Vivienne Westwood has punk, Mary Quant, the mini skirt and StephieAnn has poetry. Each collection is based on a different poem with founder, Stephie Woolven's hand drawings and photography reflecting the story told in the poem. Stephie's artwork is digitally printed on silk and made into camisoles, pyjama sets, eye masks and other products. We spent five minutes with Stephie to get a closer look at the brand.
How did StephieAnn begin?
There was never a moment when I thought – 'I'm going to set up a business!' It's something I'd always imagined and it felt very natural. In 2013, I graduated with a Textiles Degree from Chelsea College of Art and Design and began making prototypes. In 2014, I joined The Princes Trust who helped launch my business, StephieAnn. My aim was to continue being creative whilst learning new skills.
My career starts and ends with StephieAnn and in many ways it feels like I've never had a 'proper' job! By working solely on my business, I've taught myself many skills whilst developing professionally. I learnt how to design and build websites, direct photo-shoots, work with manufacturers, pattern cut, drape and sew as well as manage a team. In the early stages I made products myself and today I still sample items before they're given to manufactures. I believe it's important to understand garment construction to achieve the perfect finish.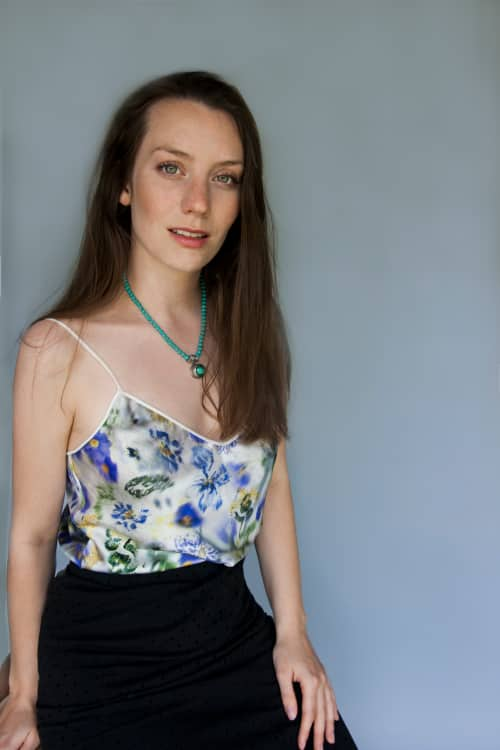 Have you always been interested in fashion?
Yes, always! When I was in school I was obsessed with Clueless and remember begging my mum for a pair of knee length socks. I turned up to school wearing them, some of the girls laughed, but I knew I looked good. 
What have been the highest and lowest points on your journey so far?
I've got to be honest, there are so many lows. Running a business you've got to take whatever comes at you and use the opportunity to learn from it. I've been stung before by fraud – that was pretty rough.
Highs - visiting Downing Street, hand written thank you notes from The House of Lords, beating sales figures, being creative, meeting crazy wonderful entrepreneurs, supporting business women and seeing my designs come to life.
What was the inspiration behind your latest collection?
As a print designer, I always look at storytelling for inspiration. My debut collection was inspired by a poem I found in an old book from a charity shop – 'And Death Shall Have No Dominion' by Dylan Thomas.
I analysed the poem, looking upon it's description of love surviving times of adversity for inspiration. I developed the idea to freeze flowers, smash them with a hammer and then record the results with drawings and photography. By doing so, even though I destroyed the flowers they were still beautiful, just like Thomas' love. 
From this, the idea of 'textile design inspired by poetry' was born! Now every collection is inspired by a different poem, with my artwork printed onto silk. The poem is on postcards enclosed with orders and sewn in with garment labels.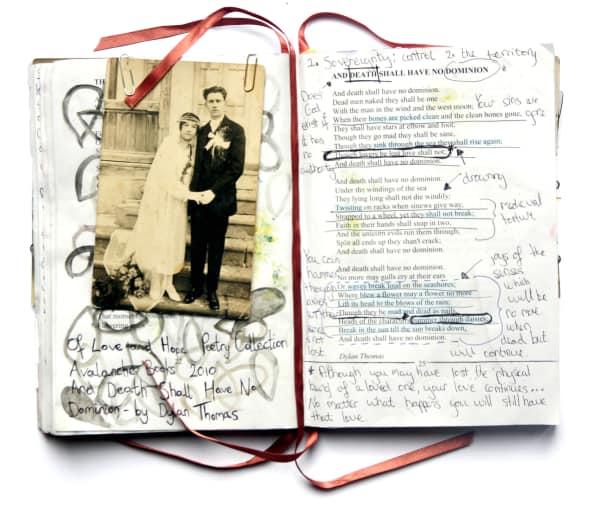 Do you ever struggle to stay inspired?
Nada. But I have to be happy and relaxed to design, I struggle to design if I'm feeling anxious, exhausted or unhappy.
Where is your go-to meeting spot?
Pret! I've recently moved into a creative office space in Brighton called One Girl Band, I'm looking forward to bringing clients into the office, it's very arty!
How would you describe your customer base?
Women who love art, the story behind how products are made as well as those wanting to support ethical design.
Is there anyone you would love to see wearing your designs?
Leandra Cohen, founder of Man Repeller. I simply adore her but perhaps my work is a little tame for her. She would however rock the Midnight Slip with sandals coloured tights and a turtle neck. 
What are the morals you run your brand by?
Be kind to everyone.
Do you have a mentor?
I have many! When I joined The Princes Trust I was assigned, Carol, my first business mentor. Carol helped me set up StephieAnn and acted as a sound board for new ideas. We still catch up regularly and she has become a godmother figure to me.
Last year I joined Entrepreneurial Spark, a business accelerator. I was assigned an 'enabler' who helped take my business to the next level as well a design mentor, also called Carol. I am fortunate to have made many connections and have a fantastic network of designers, business women and entrepreneurial friends who I can call upon if I need assistance.
I love supporting other creative entrepreneurs and enjoy helping those with initial business plans. As well as being mentored, I have a network of girlfriends I offer advice to and mentor myself.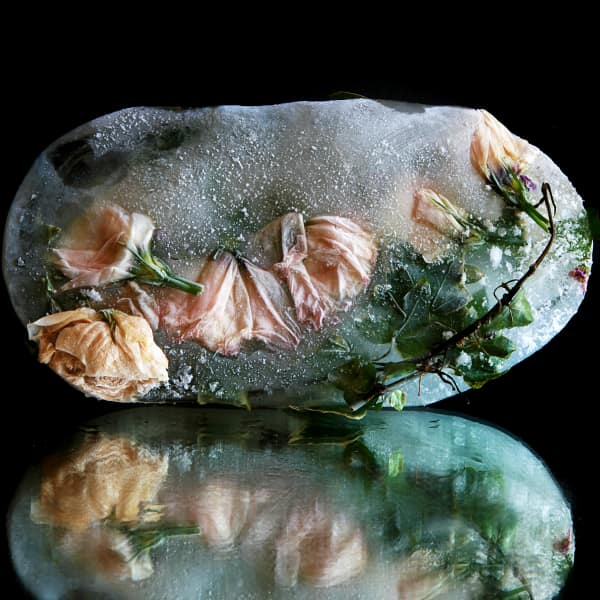 What apps keep you sane?
I'm getting really into mindfulness. I love Calm and have started breathing exercises most evenings before I go to sleep.
And of course, there's Instagram! I use an app called UNUM to plan posts as it's important to me that my Instagram acts as a creative portfolio. Therefore, every post is meticulously thought through and constructed.
If you could only wear one piece from your collection, what would it be and why?
My Eve Camisole tucked into a high-waisted skirt with killer heels.
What's the biggest style mistake you've ever made?
Eeeeek, too many! For me, style is about experimentation – are there really mistakes in fashion or is it another form of art and self expression?
Is there another designer whose work you particularly admire?
Mary Katrantzou – love her so much!
What's the best piece of advice you've ever been given?
Be kinder to yourself.
What drew you to Wolf & Badger?
The creative mix of designers. Wolf & Badger is professional and uber slick, it's a pleasure to be seen alongside such talented brands.
Where do you see the brand in 5 years?
With many creative collections! A small team around me supporting the brand ethos with products ethically made in Britain.