The Bee's Sneeze is a haven for the unconventional and the individual. It's for men, women and all the free-thinkers and non-conformers. The Bee's Sneeze create a stunning range of clothing all ethically made in London, crafted from the finest authentic vintage fabrics. We spoke to Paola and Laura, the creative duo behind the brand to find out what makes them tick...

How did The Bee's Sneeze begin?
We first started working on the brand when we lived in Mexico. Despite being from different countries we found we had similar international upbringings. Our discussions led us to share different ideas and opinions that soon found us researching more about our interests. We then spent over a year collecting lots of different types of cultural information, mostly about art, music, past subcultural movements and countercultures, which gradually inspired us to create The Bee's Sneeze.
Prior to launching The Bee's Sneeze, Laura studied Fashion Design and later worked in Illustration and Textile Design. Paola studied Fashion Business and Economics & Management, and later worked as Head Buyer for a luxury company.
Have you always been interested in fashion?
In a way, yes. When we first became friends we would watch a movie or documentary and decide to dress up the whole week with that in mind. We've never taken it too seriously though, as for us getting dressed is about trying different things and enjoying yourself.
What have been the highest and lowest points on your journey so far?
The highest point would probably be when we discovered the collection of rare vintage fabrics in Belgium, that's when the whole idea really came together. The lowest would be a mix of challenges that have come up in developing the brand and certain limitations they've created in the process.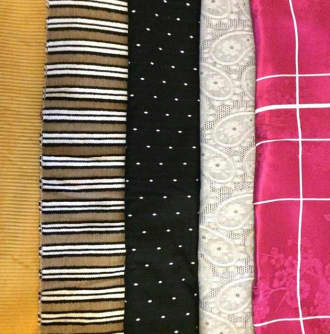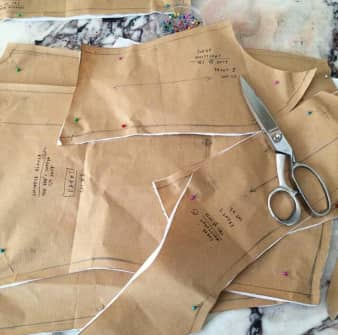 What was the inspiration behind your latest collection?
We really wanted most of our collection to be unisex and androgynous, so we took inspiration from when the gender lines were blurred in the late 60s and 70s. Bowie, The Rolling Stones, Lou Reed and Marianne Faithfull are all icons that helped to shape a certain sexual liberation that is still relevant nowadays.
How would you describe your customer base?
Our customers are young adult fashion and sustainability-driven consumers, looking for high quality craftsmanship and uniqueness in design.
Is there anyone you would love to see wearing your designs?
We don't really mind who as long as it someone that feels connected to it!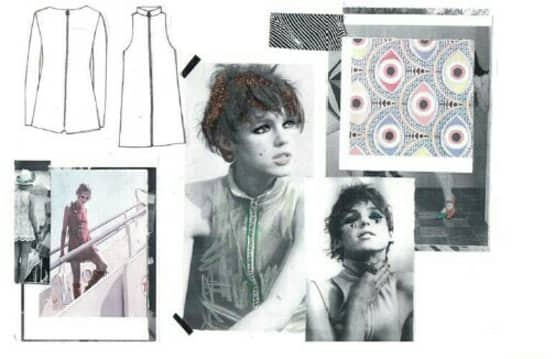 What are the morals you run your brand by?
We believe in respecting the environment and basic human principles. Creating a better future for ourselves and our planet whilst not hurting animals, human beings or nature. We find it unbelievable that there are still so many brands nowadays that encourage disposable consumerism, animal cruelty and poor working conditions.
Do you have a mentor?
We learn mostly from each other, our friends and family.
What apps keep you sane?
Mostly visual apps like Instagram and Pinterest, but we couldn't get around without Citymapper!
If you could only wear one piece from your collection, what would it be and why?
Paola: I would wear the cropped tuxedo blazer, I love the circus-style edge it has to it and its influence from the glitz and glamour of the late 1960s!
Laura: I would pick the drape jacket. I love Japanese pattern design, which is what inspired this garment. I guess it is sort of our reinterpretation of the kimono.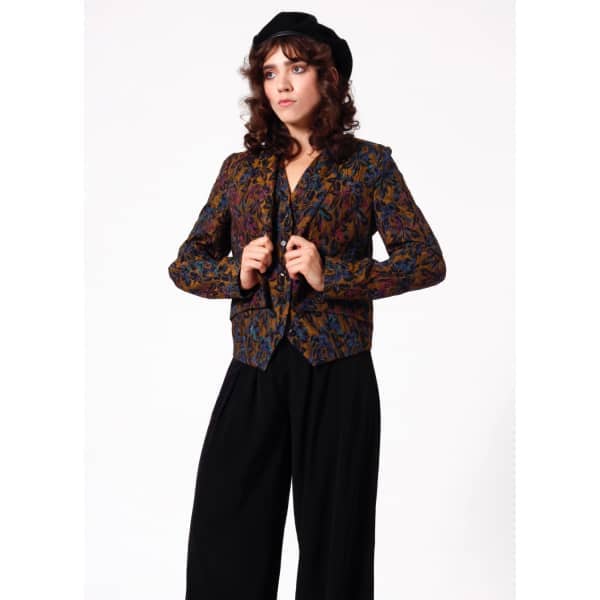 Is there another designer whose work you particularly admire?
Vivienne Westwood would be one of them. Not only because of what she did in the late 70's and 80's - but we also think she's doing a great job at addressing contemporary issues such as Climate Change.
What drew you to Wolf & Badger?
We came across the shop in Notting Hill on one of our first trips to London and loved the idea behind it!
Where do you see the brand in 5 years?
We'd love to become established as one of the pioneer accessible designer brands in the emerging sustainable fashion market. We want to be emblematic of London's multicultural creative community by encouraging 'Made in London' manufacturing and also celebrating the city' cultural diversity and heritage.
Our priority is to expand into other international cities that value fashion, music and cultural consumption just as strongly as London.