creators2020/09/16
5 Minutes with... Vasiliki Atelier
by Becky Elliott
Global, feminine, artisanal and confident form the core of Vasiliki Atelier, a high end contemporary label that started out of a small town of Windsor in Ontario, Canada. After years of research and working for diverse luxury brands Sahar Zohair founded Vasiliki, a womenswear label that focuses on sustainability at its core and has found its niche in bringing light to various crafts from around the world. We sat down with Sahar to find out more about her brand.
How did Vasiliki Atelier begin?
I founded Vasiliki Atelier around 4 years ago with the idea of creating a label for the global woman but with an edge of her own heritage. Though I never received formal education in fashion, I had been designing and constructing garments since I was only 11, growing up in the Middle East. I went with my mother to the local fabric markets to select fabrics and then had these constructed from scratch by my local tailor. This made me pretty hands on and comfortable with the designing and sewing process of garments. This hobby soon translated into passion and now I run my own business by the name of Vasiliki. My style became more international as I travelled the world from South Africa to the United Kingdom, USA and then I finally got married and settled in Canada. From my global travels, I love to work with various global manufacturers and artisans with unique skills.
Along with the upcoming trends, my inspiration comes from my heritage, traditions and love for my culture. This could be in the form of unique embroidery techniques, hand woven fabrics, printing techniques or the unique silhouettes. I incorporate such elements into my style which makes them trendy and global while being unique in their own way.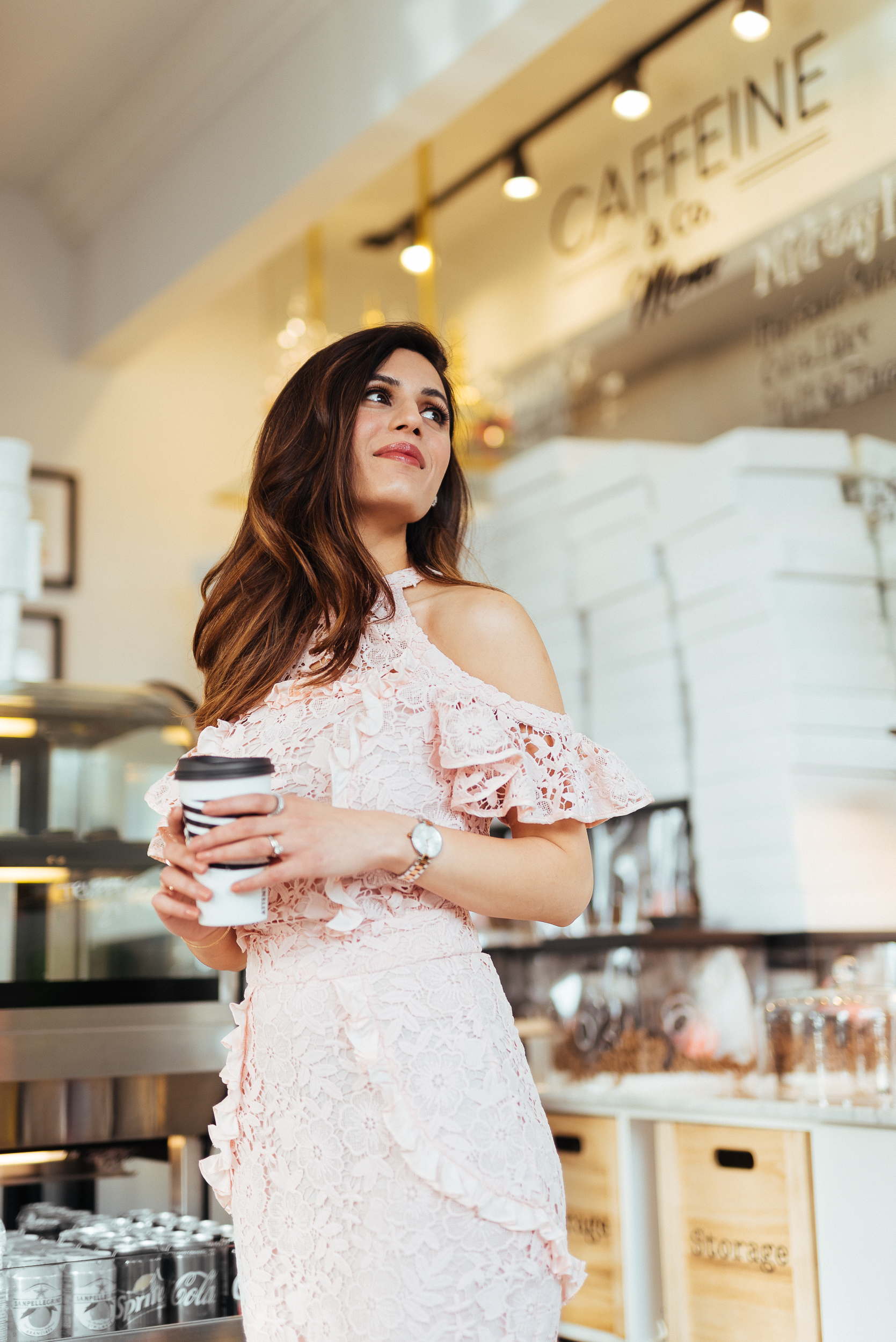 Have you always been interested in fashion?
I have always been into fashion even as a child, my highlight of the week would be the visit to our local tailor with my mom and learning something new, be it patterns, markings or fittings.
What have been the highest and lowest points on your journey so far?
My current collection has probably been the highest point for me since it has been very popular. It has been a successful season and I am sold out of a lot of pieces already. Touch wood, there hasn't been a lowest point. Being surrounded by a wonderful team and family, things always seem to workout.
What are the morals you run your brand by?
To produce collections with a meaning behind them. Collections and productions that support what the brand stands for, giving back to the community and giving the most value to our customers in each style they purchase from us. The brand aims to bring light to various crafts and artisan techniques so they are not lost in our ever changing world.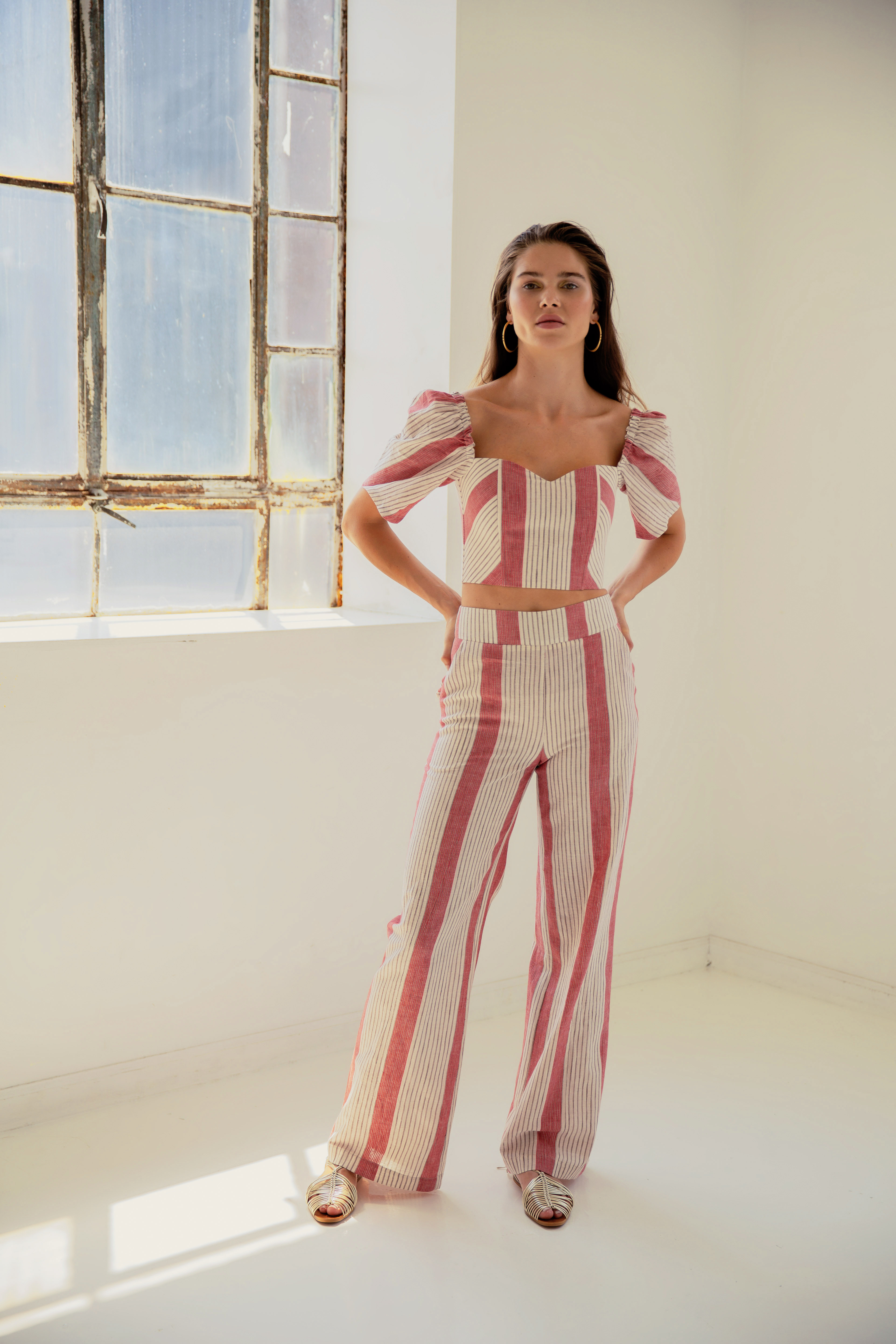 What was the inspiration behind your latest collection?
The SS20 collection "Destination Unknown" has been inspired by the discipline of Geology. In this collection I move my brand a step closer to nature and the environment realising the textures that exist in our natural space. These textures such as clay, minerals and rocks translate into prints and patterns such as the linen fabrics we have used and the unique tie-dye print. The color palette is also based on these natural earthy tones of cinnamon and ecru.
How would you describe your customer base?
Feminine, confident women with an eye for quality.
Do you ever struggle to stay inspired?
Yes, there are often occasions where I feel the inspiration is lacking or the motivation is dying but these are just phases and everyone has their own ups and downs. Taking a break or a getaway is all I need at this point to freshen up my mind and the inspiration comes flowing back in.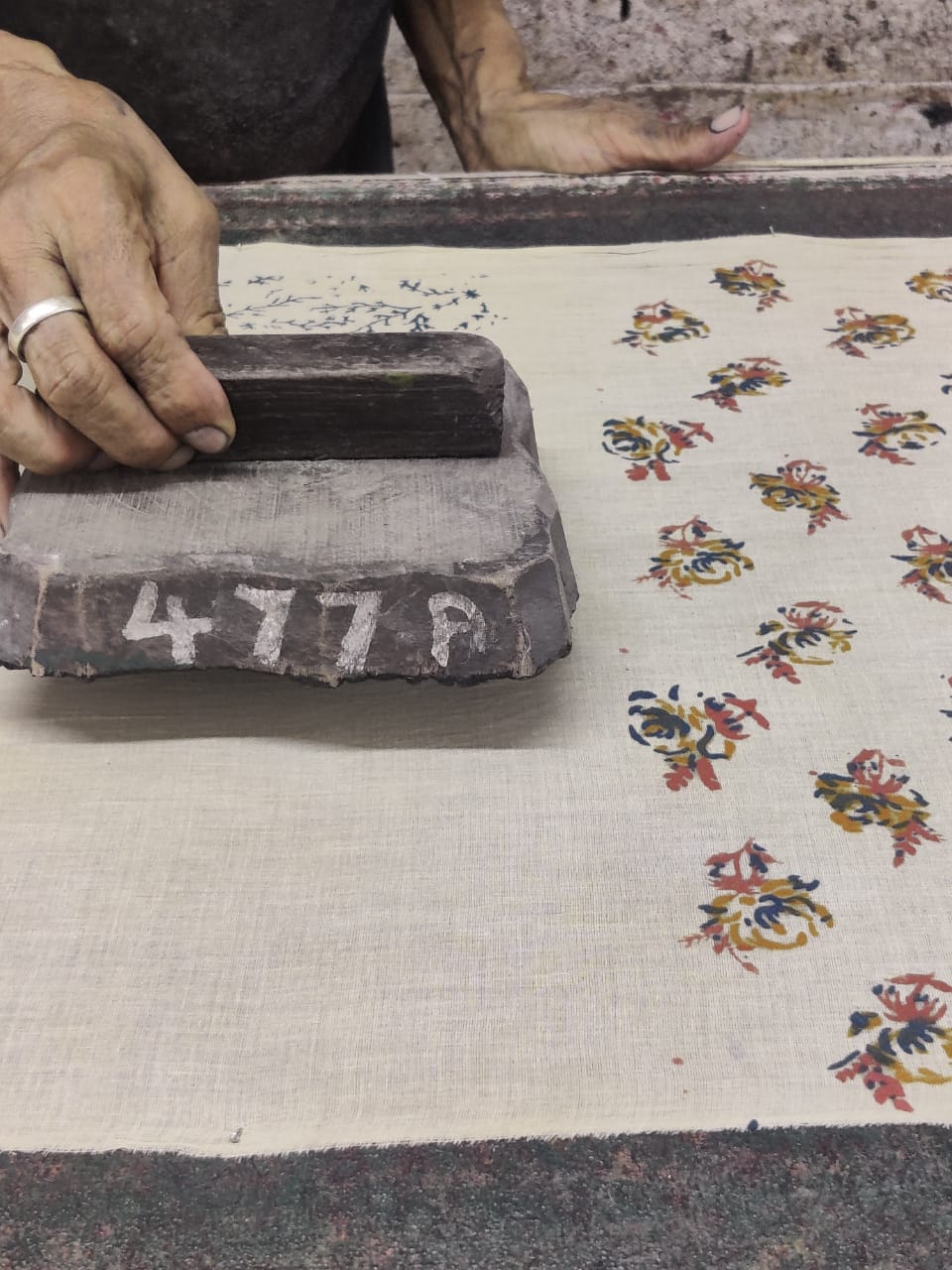 Is there anyone you would love to see wearing your designs?
I would love to see Camila Coelho in one of my pieces one day. I absolutely love her aesthetic and feel she truly represents the women Vasiliki is created for.
Do you have a mentor?
My dad, despite not being remotely close to fashion or the fashion industry is my mentor. He is a business man and I trust his advice when it comes to the business side of things. I also love speaking to other designers in the industry who have gone through the hiccups I am going through and have valuable suggestions.
If you could only wear one piece from your collection, what would it be and why?
This is a hard one. I absolutely love the Nina Palazzo pants. The fit and silhouette of these pants is absolutely stunning. I have struggled to find such a pair of trousers and finally made my own, slim and flattering high waisted pants on the hips and gorgeously flary on the legs. They go perfectly with the Emily crop top!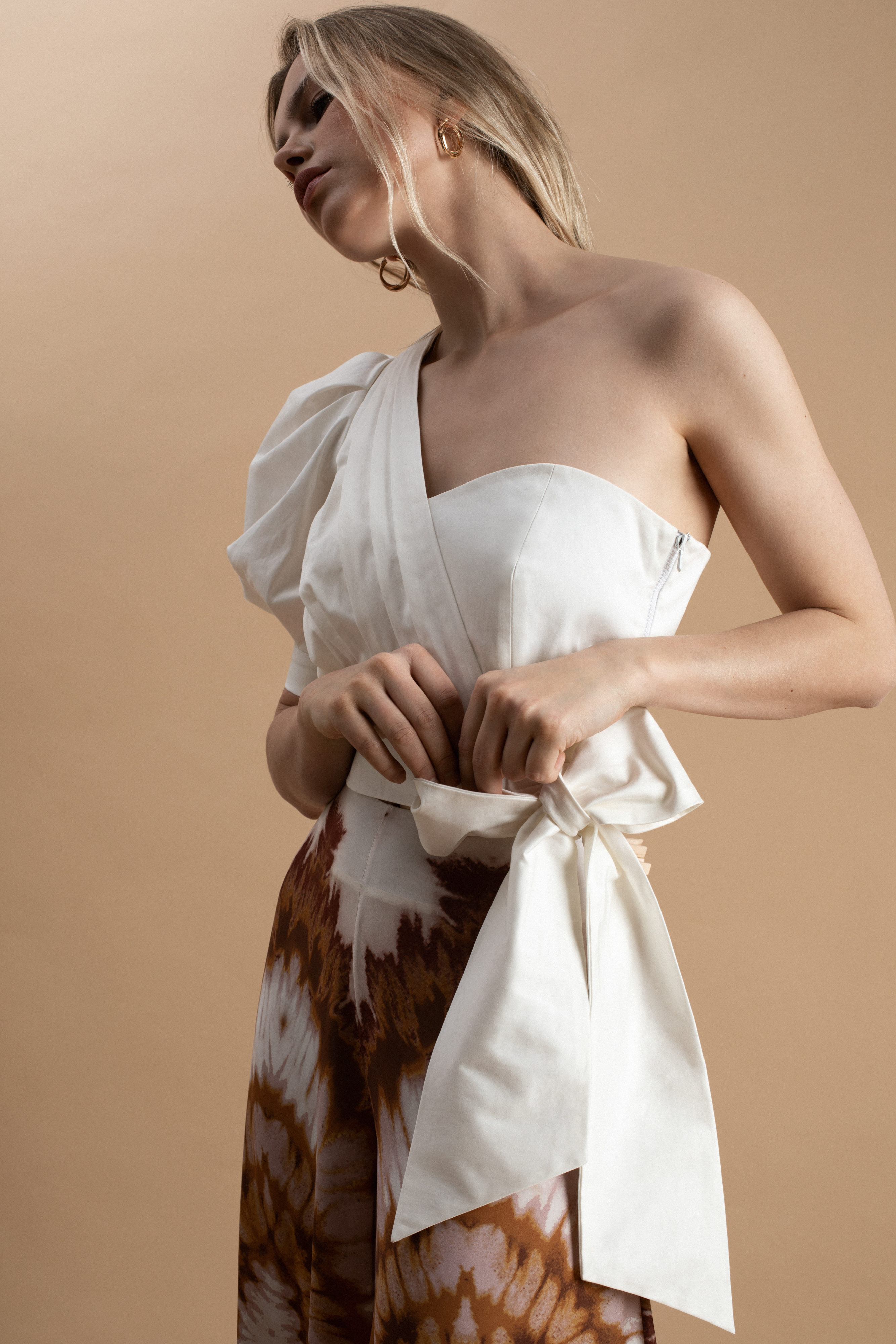 Is there another designer whose work you particularly admire?
I am inspired by so many designers and look up to them. Ulla Johnson and Saloni being two of them. I love the culture and detail in their styles that make them stand out yet stay timeless.
What's the best piece of advice you've ever been given?
The best piece of advice given to me was by my previous consultant. She told me to stay close to my heritage and to let each collection reflect a part of who I am.
What drew you to Wolf & Badger?
This might sound romantic. I was in London for a brief leisure/business visit and on my way back from a meeting as it rained heavily, I waited around the Coal Drops Yard and walked into the Wolf & Badger store. I got more information and immediately applied to be a part of the online store.
Where do you see the brand in 5 years?
I would love to see Vasiliki achieve a physical presence internationally in stores, big retailers and be known for its high quality and unique styles. I would also like to see a more diverse product range for Vasiliki (some of which we are already working on) like scarves and belts.