Up to 50% off in our Support Small Sale. Extra 10% off everything with code: SMALL10
Extra 10% off everything with code: SMALL10

Up to 50% off in our Support Small Sale.

Extra 10% off everything with code: SMALL10

Up to 50% off in our Support Small Sale.
creators2019/07/09
5 Minutes with... Yull Shoes
Photographs by Becky Elliott
Sarah Watkinson-Yull started Yull in 2011 whilst at university in London. Yull received funding from the Prince's Trust to set up manufacturing for high heels in the UK and is one of the only independent shoe brands manufacturing high heels in Britain. Boasting city chic mid-heels, cocktail bar ready stilettos, weekend getaway boots, high, long and short.

Yull has unique classic designs with a twist and stands out from the crowd but also stands the test of time. Their motto is 'Style over Fashion.'
We caught up with the founder, Sarah to find out more about Yull.
How did Yull begin?
I started the brand in my first year of University in 2011 when I was 20. Previously, I had worked in the Pentland Group at head office, Dr Martens in Covent Garden, Topshop (VM and head office) and at Harrods in the VM team.
I wanted to create a brand that was colourful but classically wearable, with strong ethics and brand identity with long lasting quality. Initially I had just wanted to start in shoes but shoes have kept me quite busy enough! I learnt that actually the shoe industry is really quite niche in itself.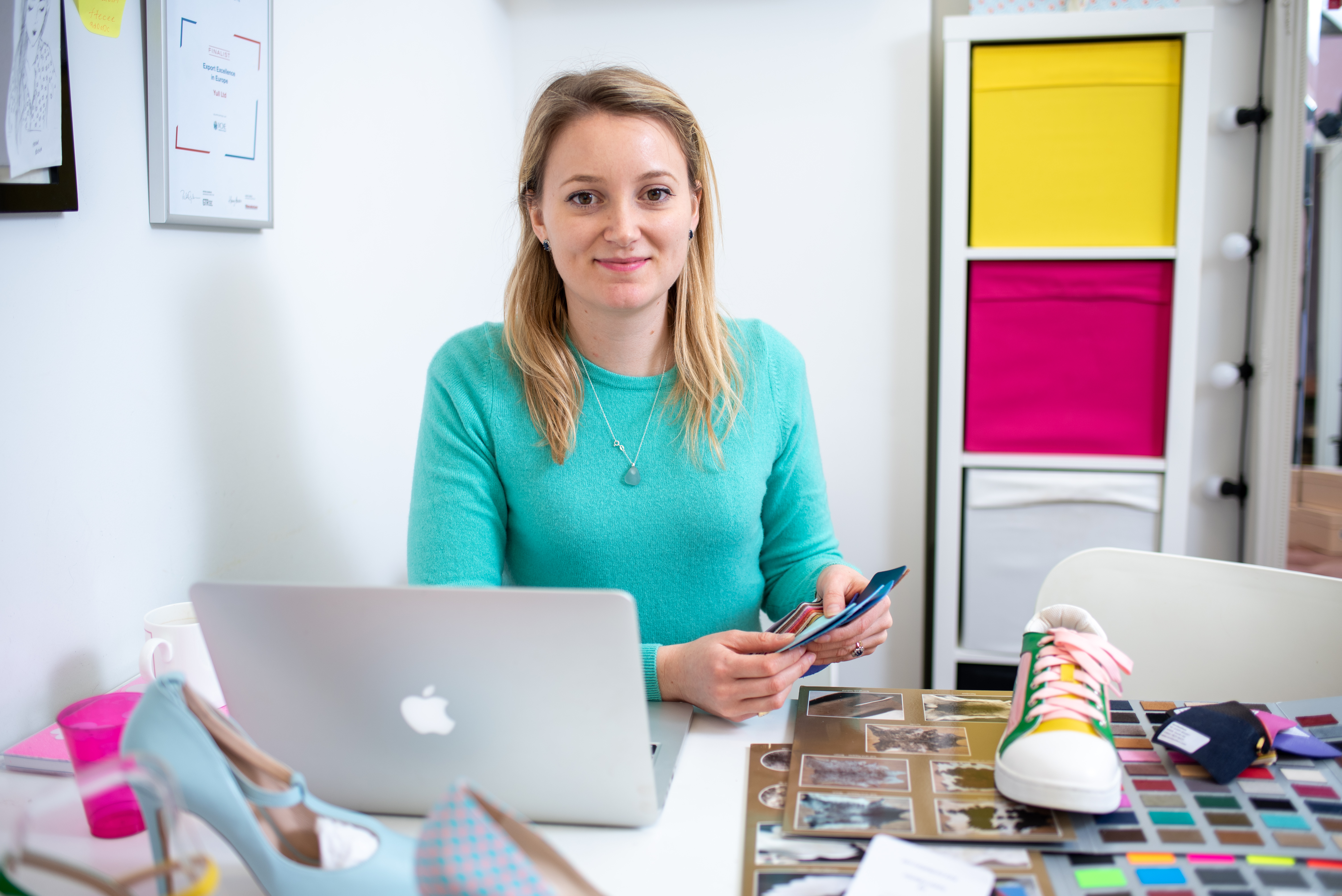 Have you always been interested in fashion?
Yes, ever since I can remember but also any sort of design.
What have been the highest and lowest points on your journey so far?
The highlights are when I am going about my everyday life and I spot someone wearing my shoes! I hate the celebrity culture, Yull is about promoting every person.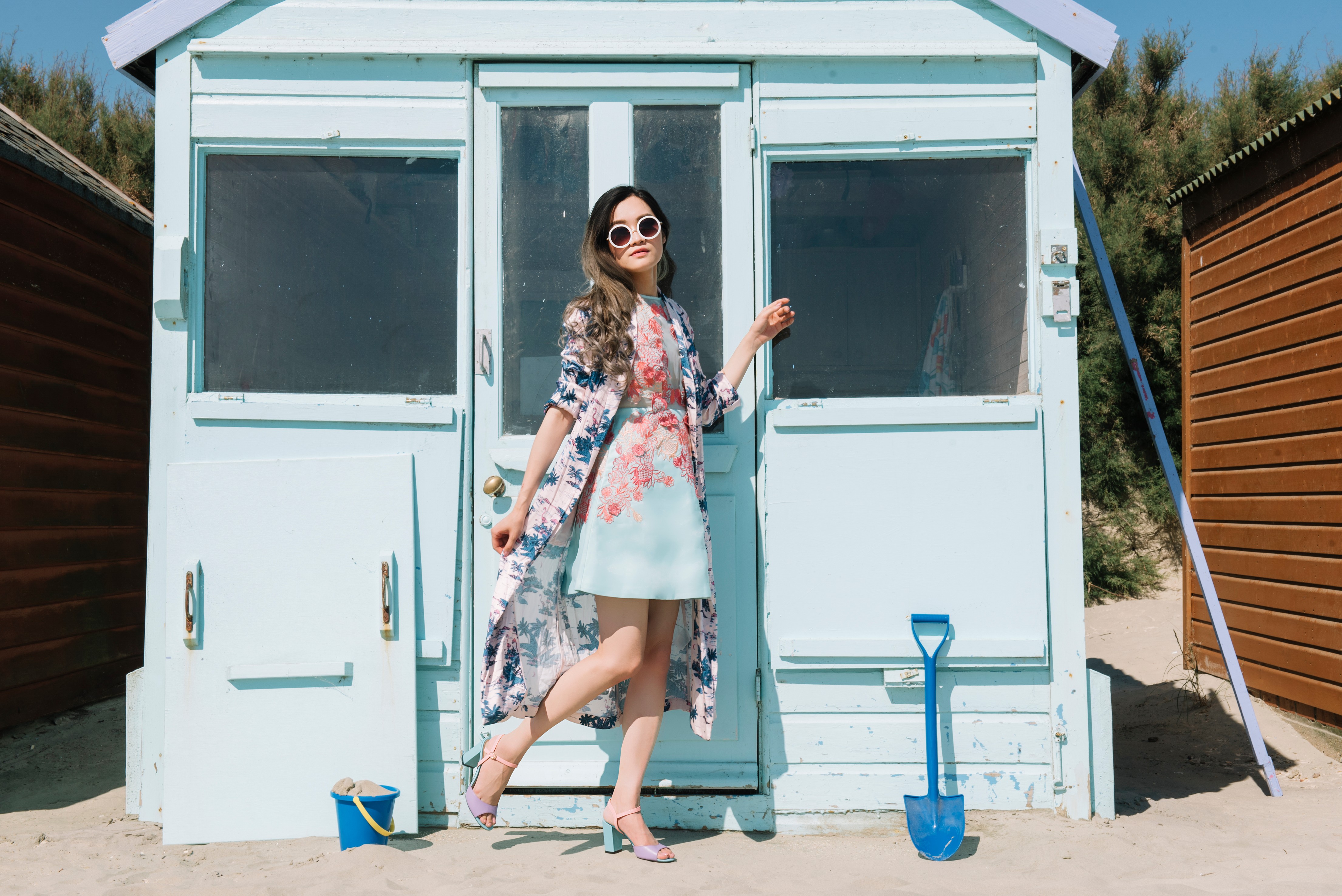 What are the morals you run your brand by?
Good sustainability and ethics practices are so important to me. We started the brand after gaining funding from the Prince's Trust to start manufacturing in the UK. We have had manufacturing in Northampton and London, however now we have moved to Lancashire.
What was the inspiration behind your latest collection?
Our new collection is launching in September, AW19. I think it is our most fun AW yet. Some people say we are a stronger Spring/Summer brand, however we have really vamped things up. We are launching many new designs. We have thick-soled British boots with a touch of feminine and colourful Linton tweeds. It's very much Chanel meets Dr Martens. Also, our best selling Gloucester Boot is back in many more colour ways with a thicker sole and faux fur lining.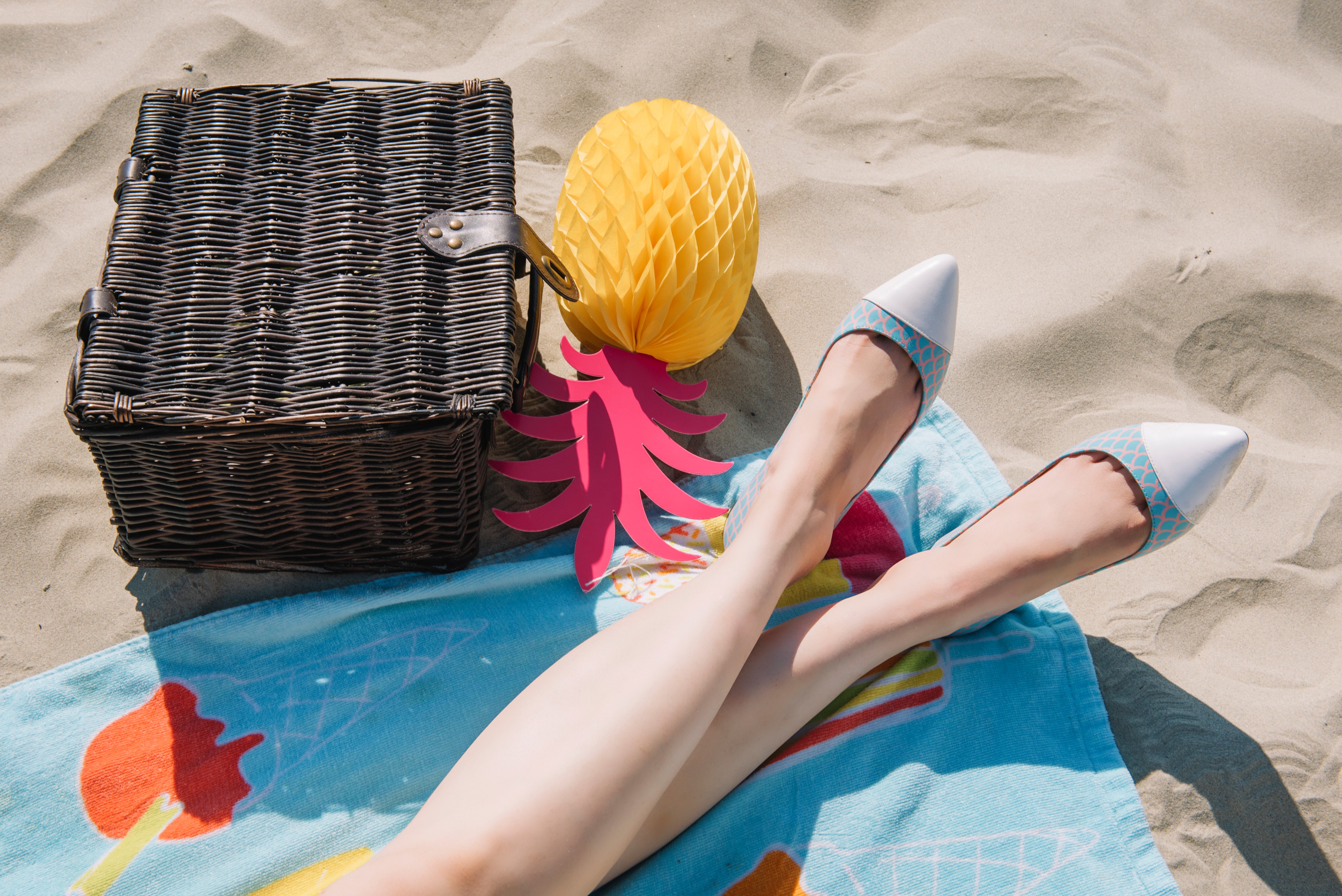 How would you describe your customer base?
Extremely broad! Women of all ages from all around the globe enjoy and appreciate the brand. Our shoes are made to be worn daily and always receive compliments!
Do you ever struggle to stay inspired?
The complete opposite! It's hard when you run your own brand because the side of the job that I love, designing and being creative is only around 10% of what I do on a day to the day basis. I wish I could design every day! Every season we start with around 300 SKUs and have to reduce that to around 60.
Is there anyone you would love to see wearing your designs?
I think the royals should wear made in England shoes!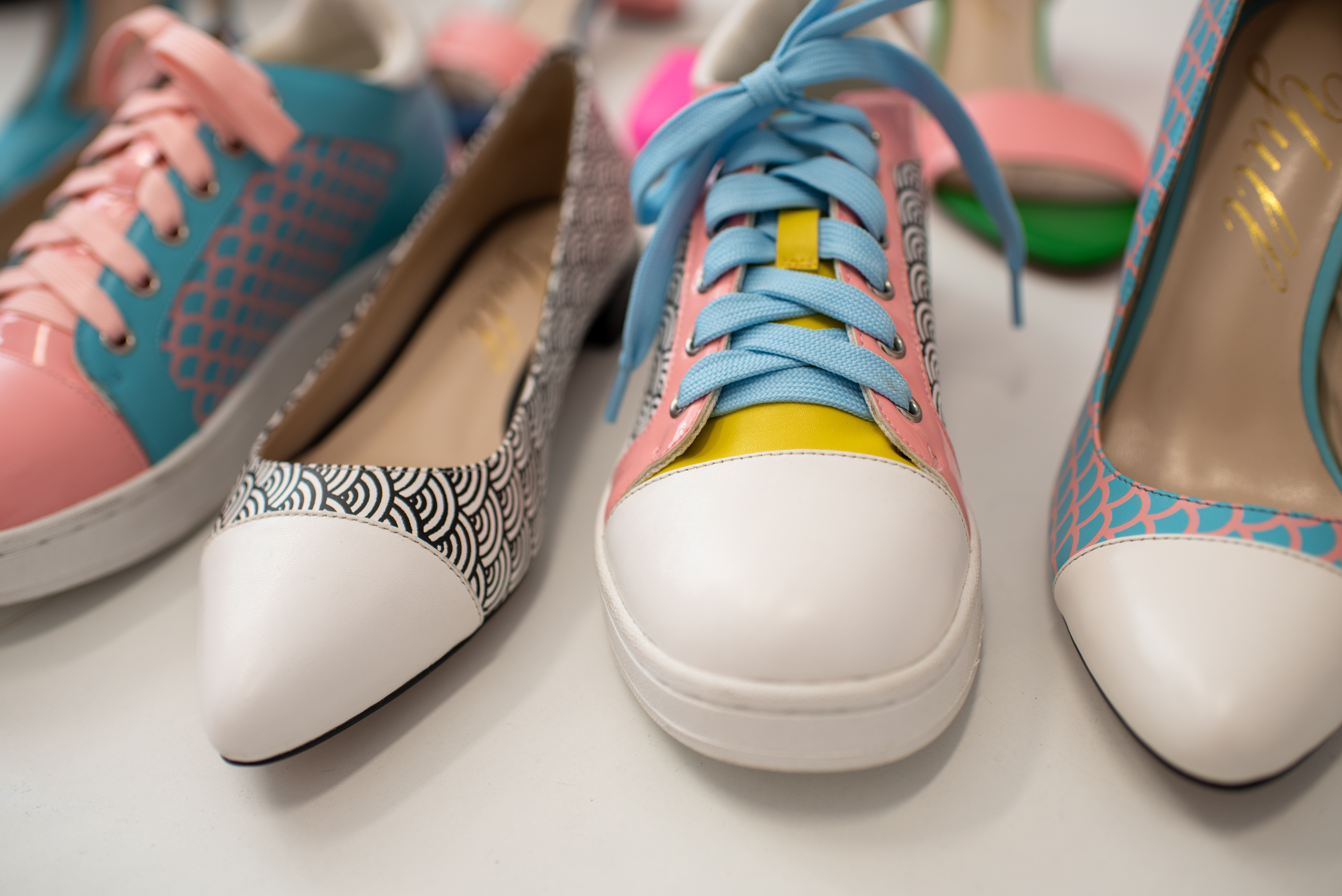 Do you have a mentor?
I did have a mentor from the Prince's Trust for many years, she was definitely a driving force to me and the brand in the early years.
If you could only wear one piece from your collection, what would it be and why?
In the Summer it would be the Margate shoe, it's oh so practical, wearable and the comfiest heel I have ever worn! For Winter, the Gloucester boots, they have the perfect low, thick heel for walking all day in and they will take you from day to night.
Is there another designer whose work you particularly admire?
Oh so many! I love Rixo dresses, Hayley Menzies, Valle and Vik. They have good fabrics and wonderful colours!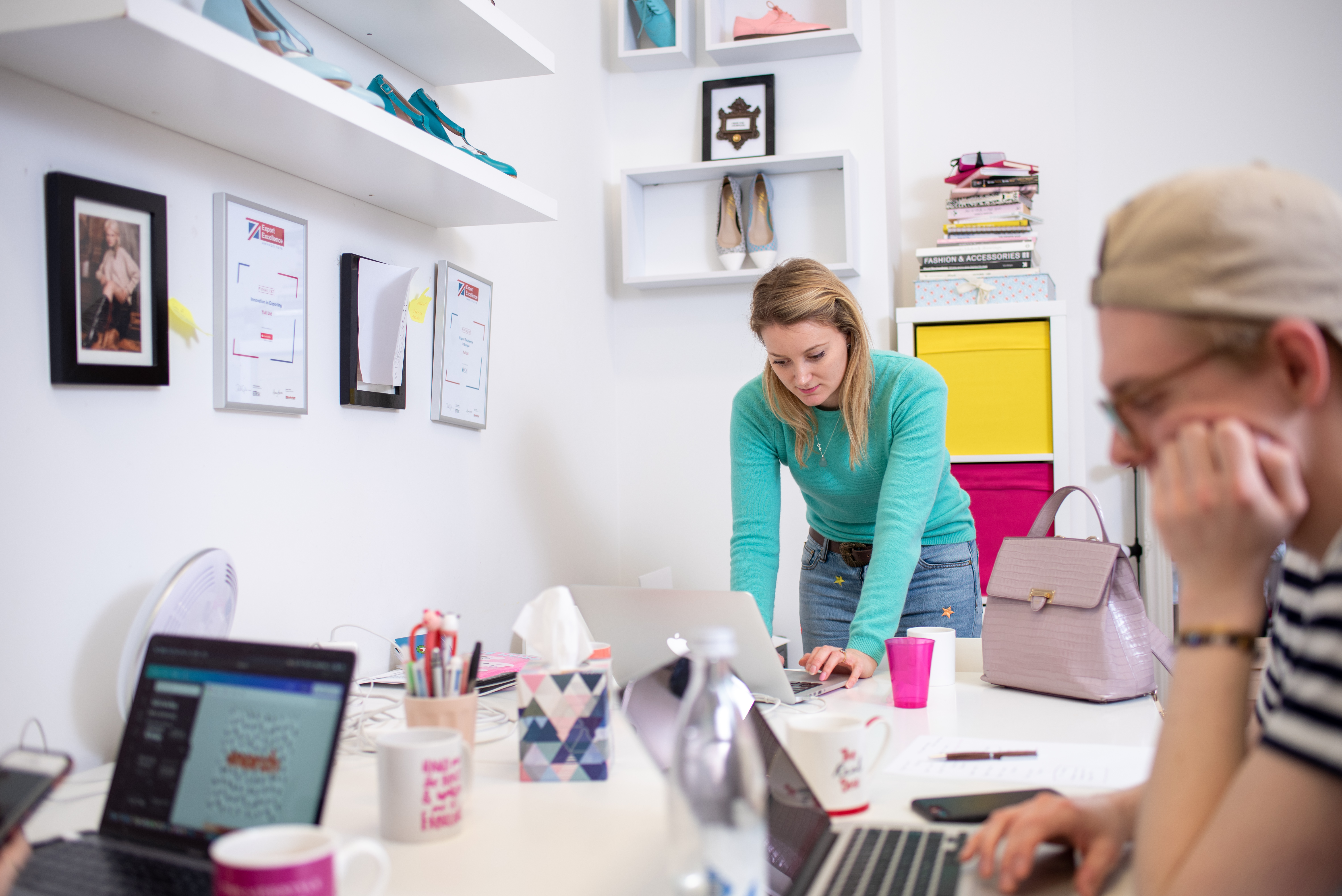 What's the best piece of advice you've ever been given?
Focus on what you are good at, make sure to have time for yourself and family outside of work and don't worry.
What drew you to Wolf & Badger?
It's a fantastic outlet and has great support for the designers around the world.
Where do you see the brand in 5 years?
I would like to have more styles, more UK manufacturing and more customers!