Long before launching Meander, back before my career began I experienced something that would change my life forever. From the first moment I sunk beneath the surface of the great barrier reef in Australia I was completely hooked, by the sea life, by the tranquility and by the unique experience of traversing a world in three dimensions.  Less than a year later I was a fully qualified Scuba diving instructor experiencing the great barrier reef day in and day out. I was fortunate enough to see many things that only time and luck grant, from the simple pleasure of seeing a sea fan walking, to coral spawning and the amazing dance of cuttlefish as they mate, their skin oscillating colors and textures rhythmically. 

PHOTO: CUTTLEFISH BY STEVE HENRY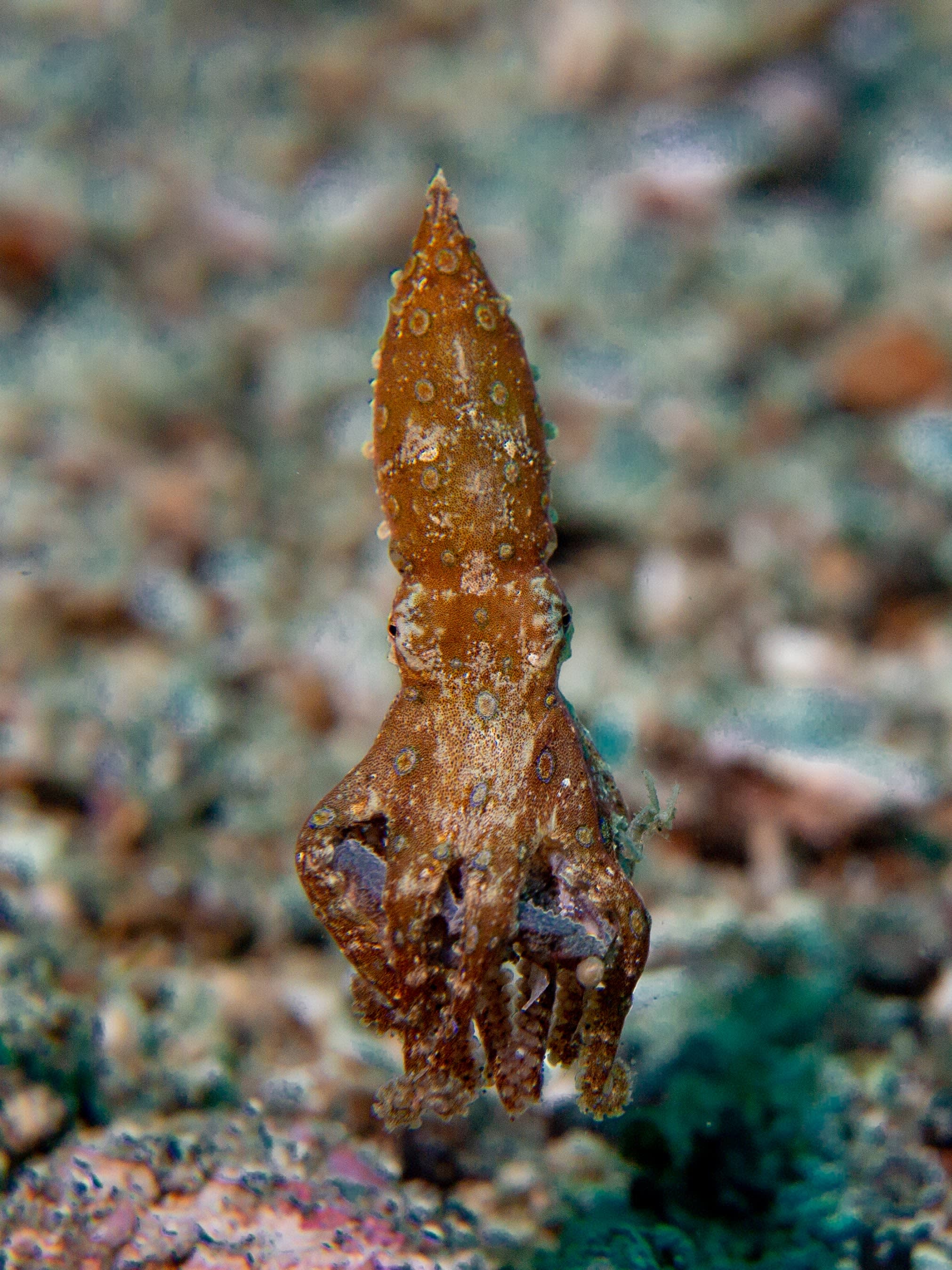 PPHOTO: BLUE-RINGED OCTOPUS WITH PREY BY STEVE HENRY

Since then I have studied engineering, worked for investment banks and founded our clothing brand, Meander Apparel, but the undersea world will always have a special place in my heart. 
I've been unbelievably lucky to see and capture so many amazing encounters with the underwater world. I've swam with a dozen species of sharks and spotted tiny but amazing critters, pygmy seahorses, nudibranchs and deadly 5cm juvenile blue ringed octopus. 
The most amazing experience of all has to be a night spent freediving in the Maldives. In the pitch dark of night with just the glow of boat lights and a torch, swimming within touching distance was a manta ray 15 feet across, it swam in backflips and I held my breath.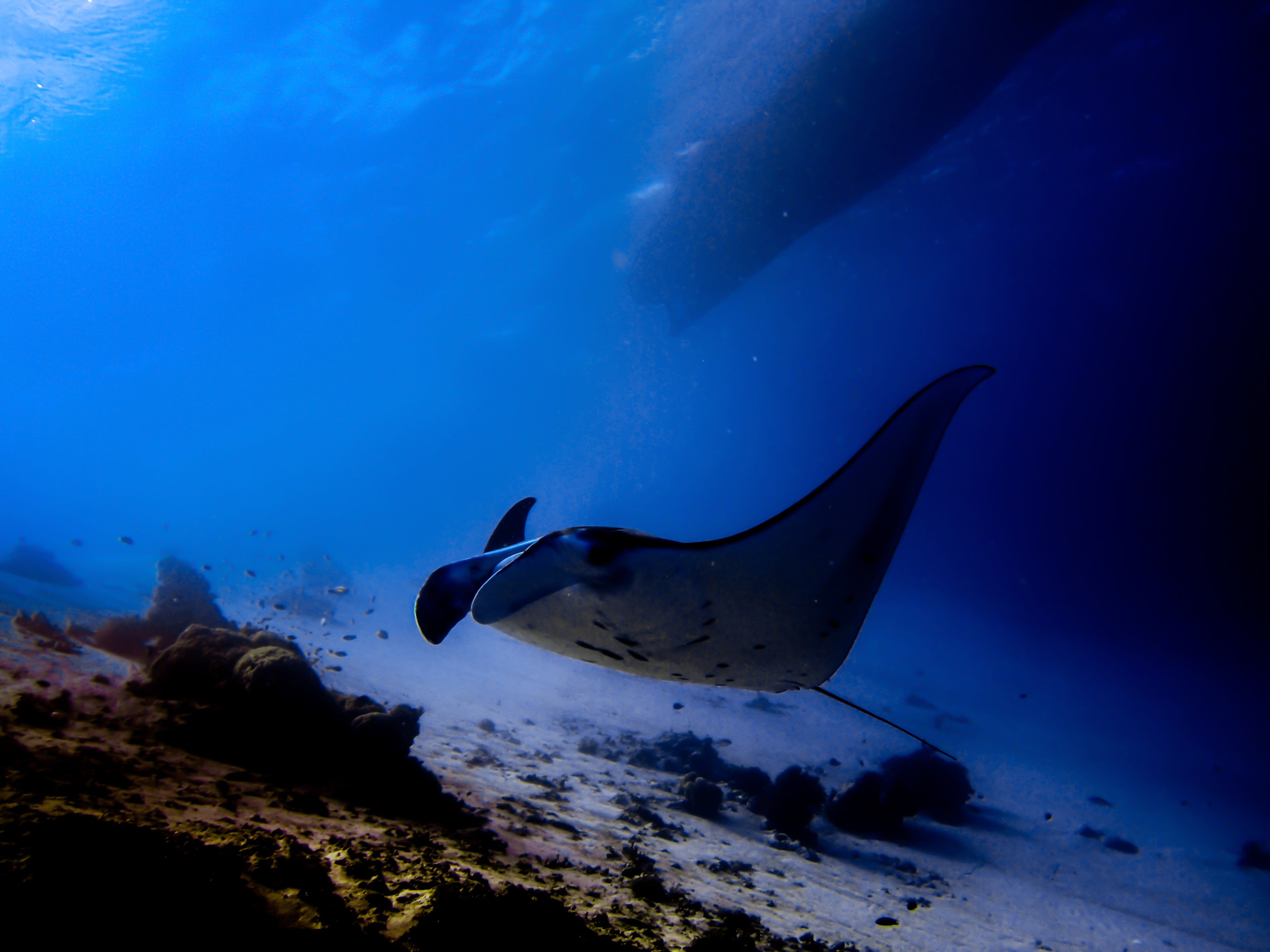 PHOTO: MANTA RAY BY STEVE HENRY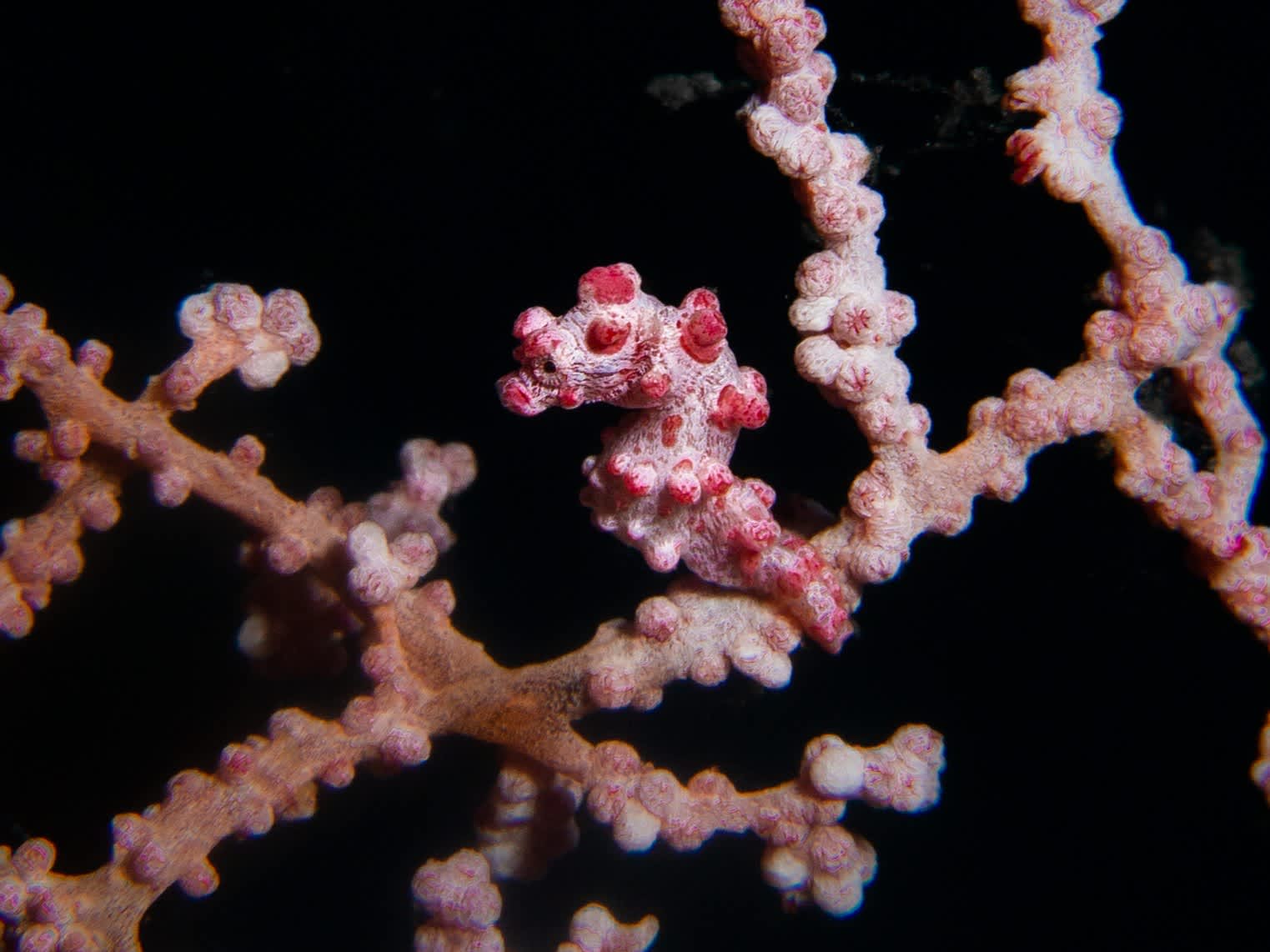 PHOTO: PYGMY SEAHORSE BY STEVE HENRY
Unfortunately over the last two decades that I've been diving - a lot has changed to the detriment of the underwater world. 
I have seen first hand the devastating effects of climate change, the bleaching of corals and the depreciation of marine life.  I've seen heart wrenching images of manta rays mass fished and hung up to dry and sharks finned and thrown back maimed and alive into the ocean and plastic and pollution are becoming more abundant in the seas that are home to these amazing creatures.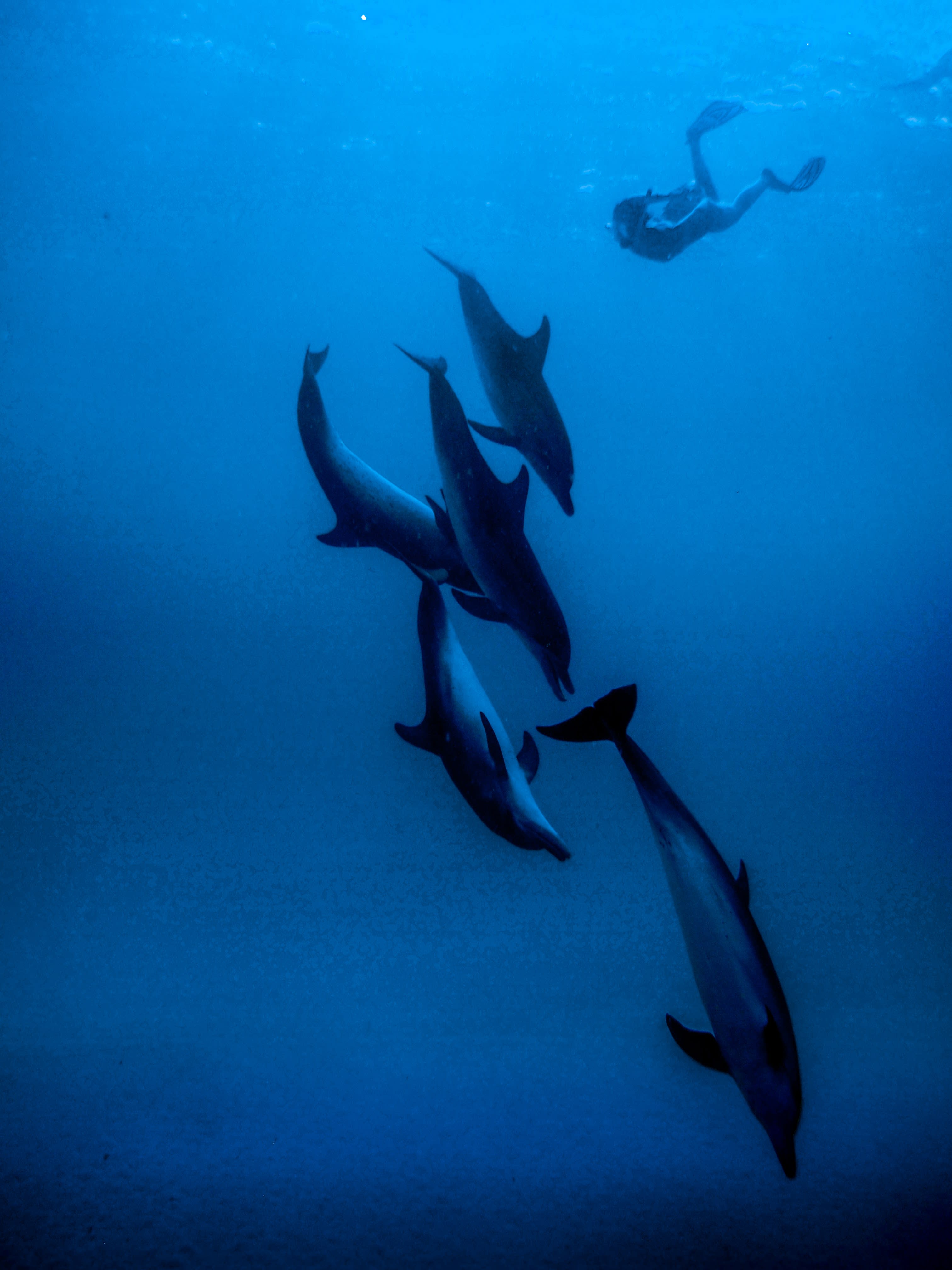 PHOTO: FREEDIVING WITH DOPLHINS BY STEVE HENRY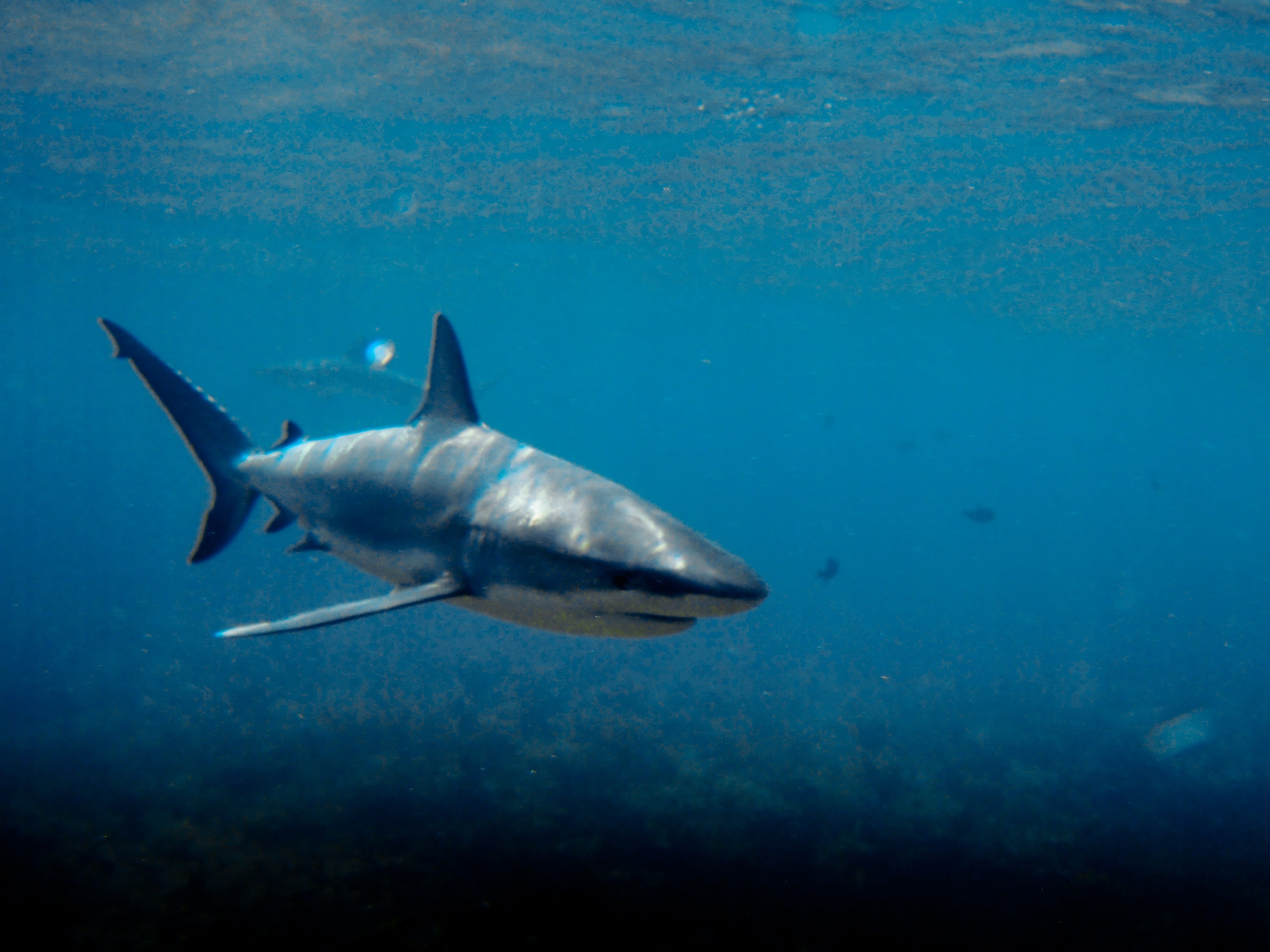 PHOTO: CARIBBEAN REEF SHARK BY STEVE HENRY
It's impossible to see such images and not want to do something to help and it's seeing these radical changes that has inspired me to be more conscious about what I buy and consume and how we run our brand.
I've changed my diet to mostly vegetarian, I have a minimalist wardrobe and I've volunteered with organisations like Reef Check to help measure the effects which has made me even more convinced that we must protect our seas and the biodiversity that lives within them.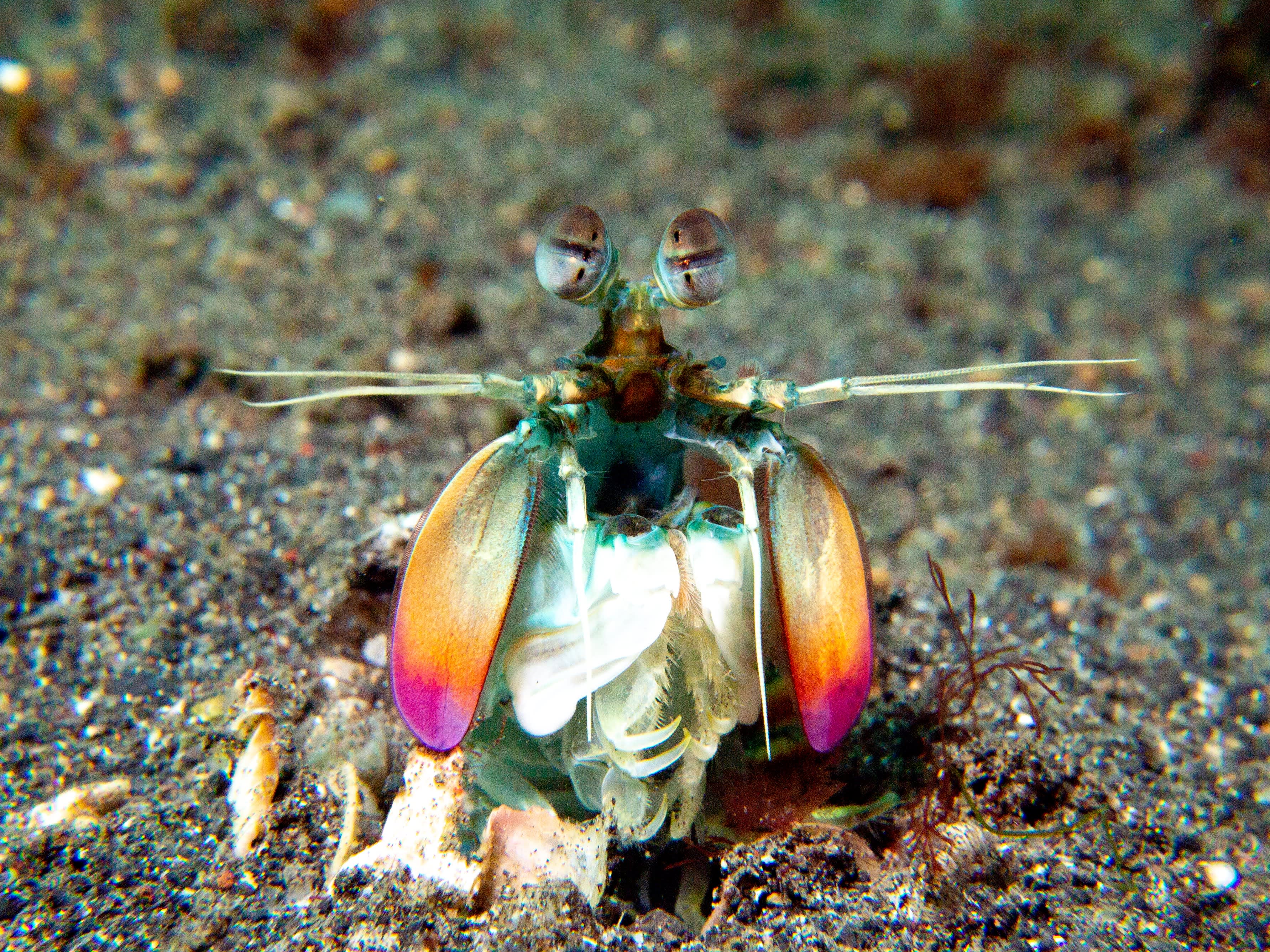 PHOTO: MANTIS SHRIMP BY STEVE HENRY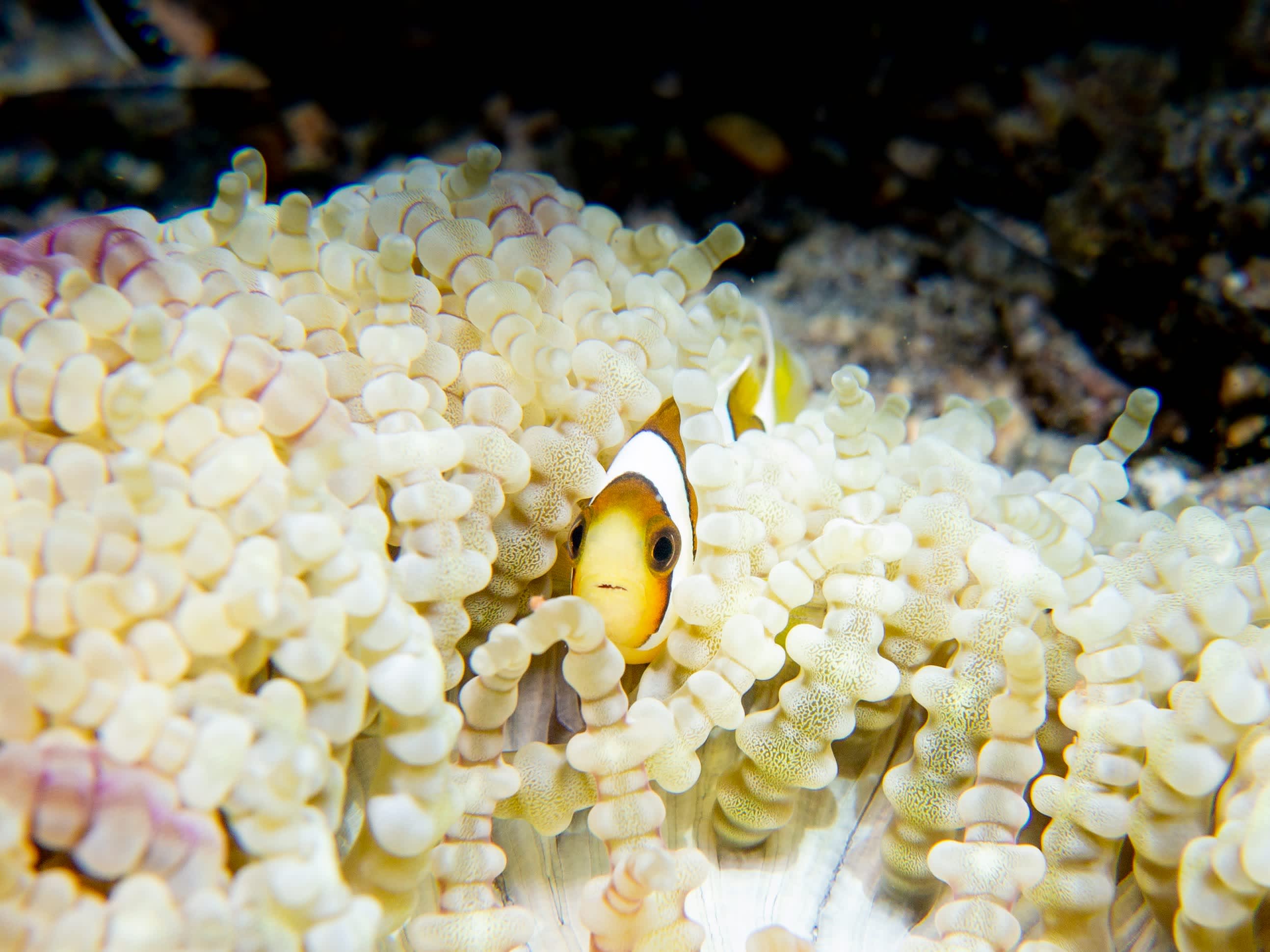 PHOTO: CLOWNFISH AND ANEMONE BY STEVE HENRY
It is my love for the underwater world and the creatures that share our planet that has driven us to put sustainability at the forefront of our decisions at Meander so that we create a brand that does the least possible harm to the environment.
In our collection we use organic cotton and recycled polyester which reuses plastic bottles and prevents them going to landfill. We have committed to offsetting the CO2 we emit by planting trees in local woodland and we've joined 1% for the planet, donating 1% of our sales to environmental charities.  We offer a guarantee and repair service so that the products we produce can last as long as possible.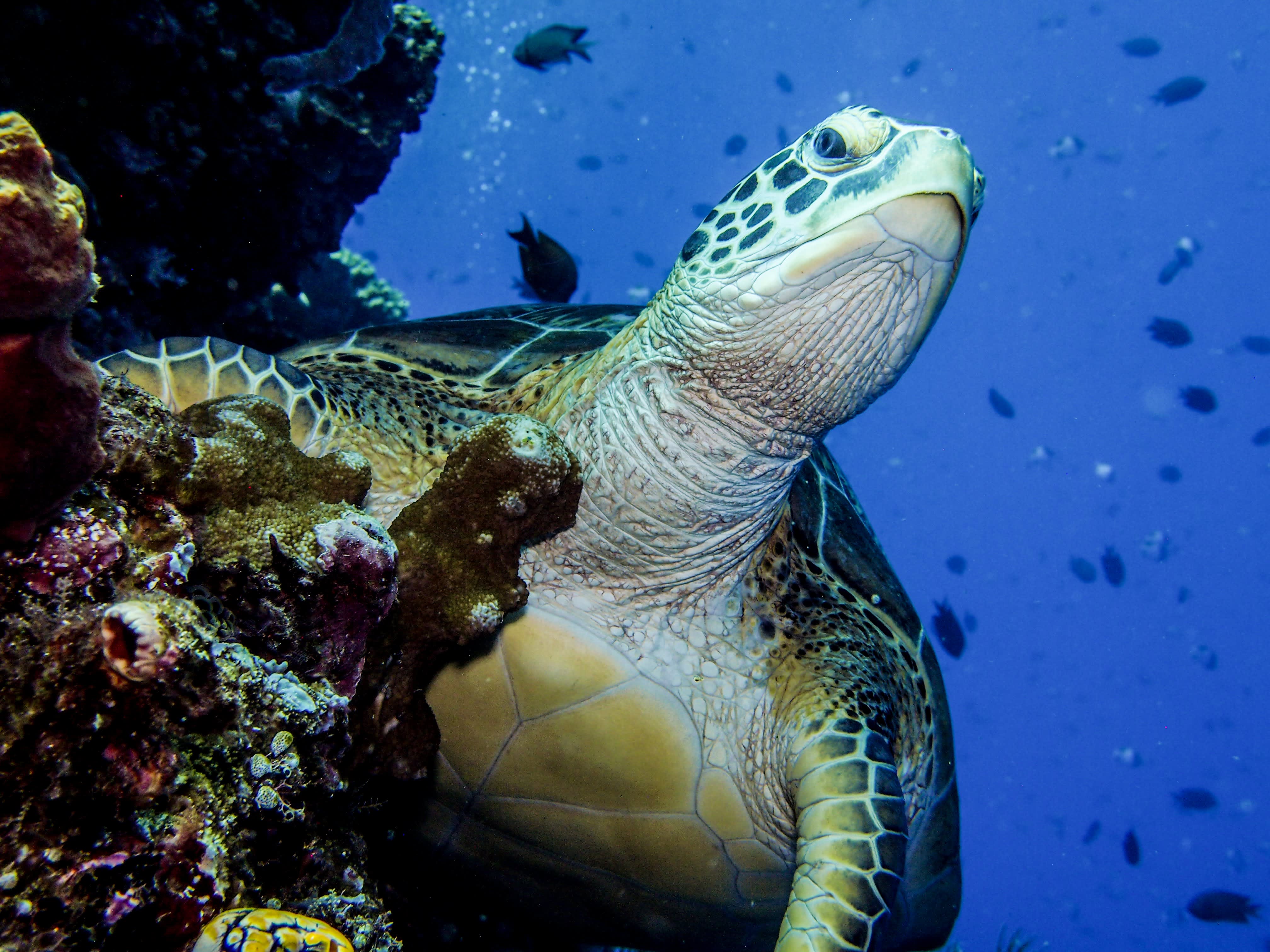 PHOTO: HAWSKBILL TURTLE BY STEVE HENRY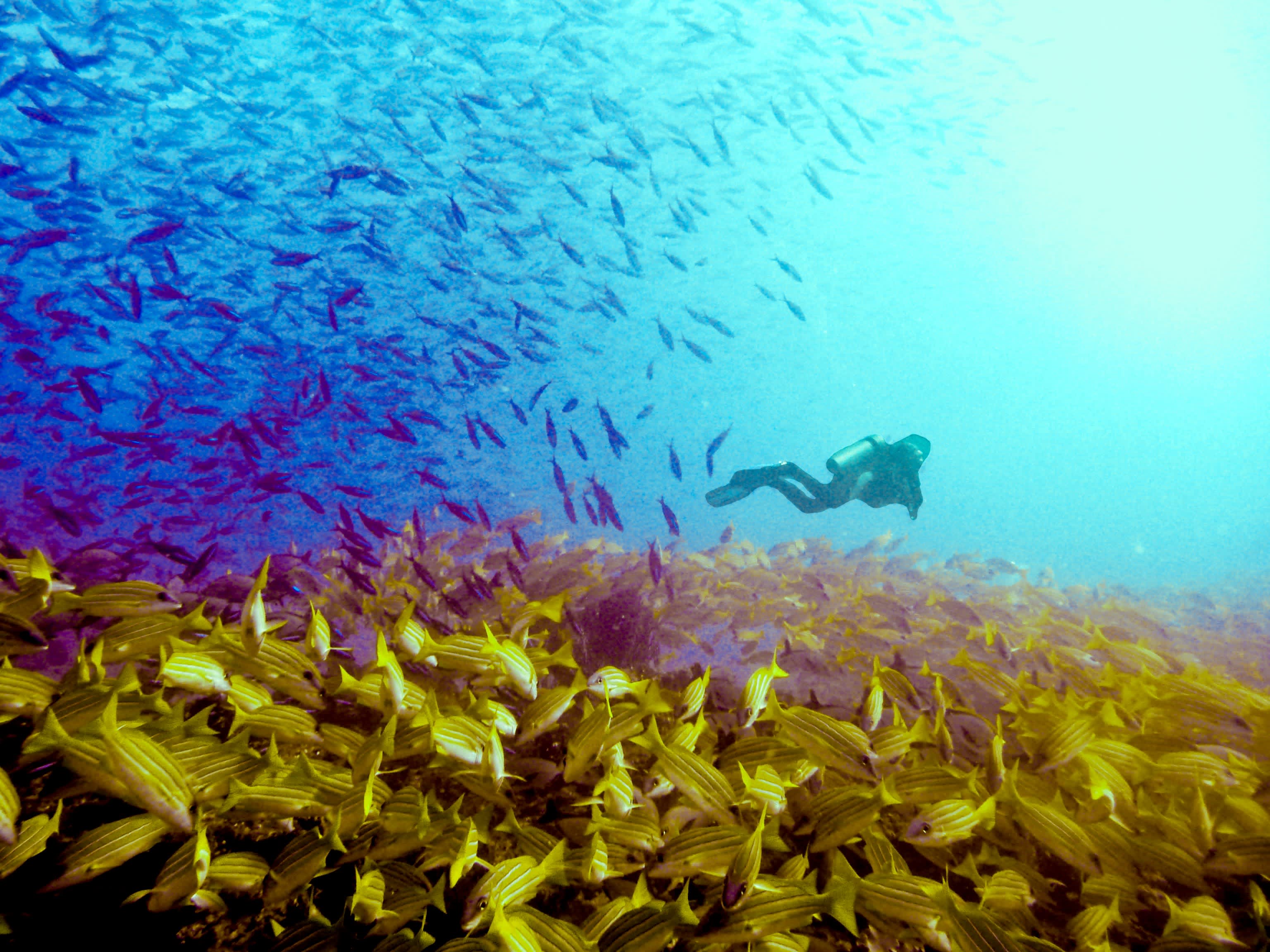 PHOTO: SCHOOLING SNAPPER BY STEVE HENRY
I hope you enjoy the images I've taken during my dives around the world. If you're inspired to do something to help, here are 5 easy tips that can make a difference to the planet and live more sustainably.
1. Avoid single use plastic wherever possible - ditch the straws and try and buy food with less packaging.
2. Shop for sustainable seafood - Overfishing can alter ecosystems and have knock on effects and harmful fishing methods can damage environments and entangle sharks, dolphins and other animals. Look for MSC and MCS ratings and read the label on what you buy.
3. Pay attention to what the clothes you buy are made of - Look out for organic and natural materials like certified organic cotton and Tencel, which is made of fast growing wood pulp or recycled materials like recycled polyester that take plastic out of the waste system and try to avoid things with microfibers that can be shed.
4. Use a Guppyfriends bags to wash clothes - these catch any microfibres shedding from your clothes and prevent them from feeding into the marine ecosystem
5. Wash clothes a little less - Washing and drying accounts for two thirds of a garments environmental impact. Washing things a bit less and getting products treated with anti odour tech reduces the impact and increases the lifespan of products.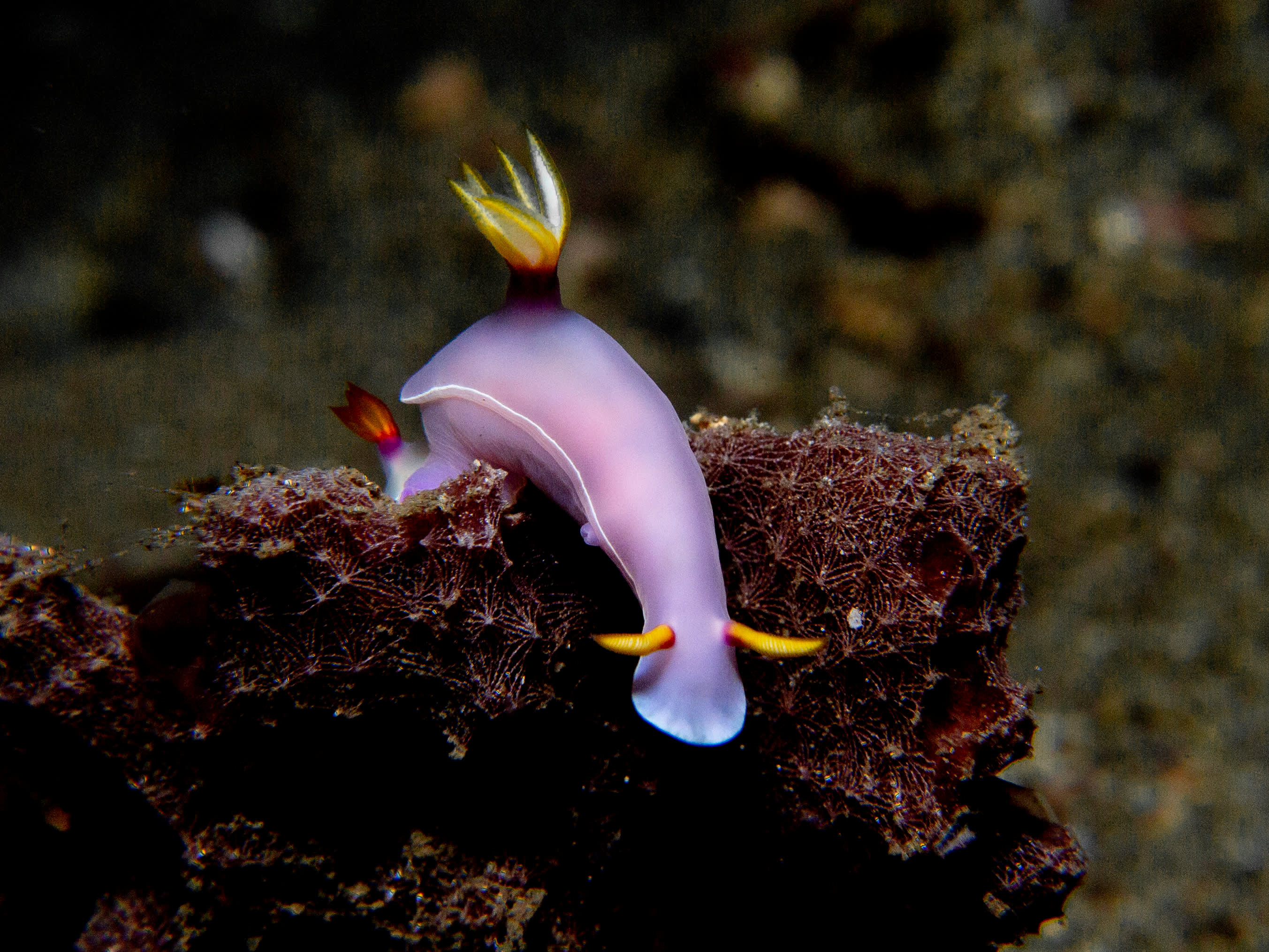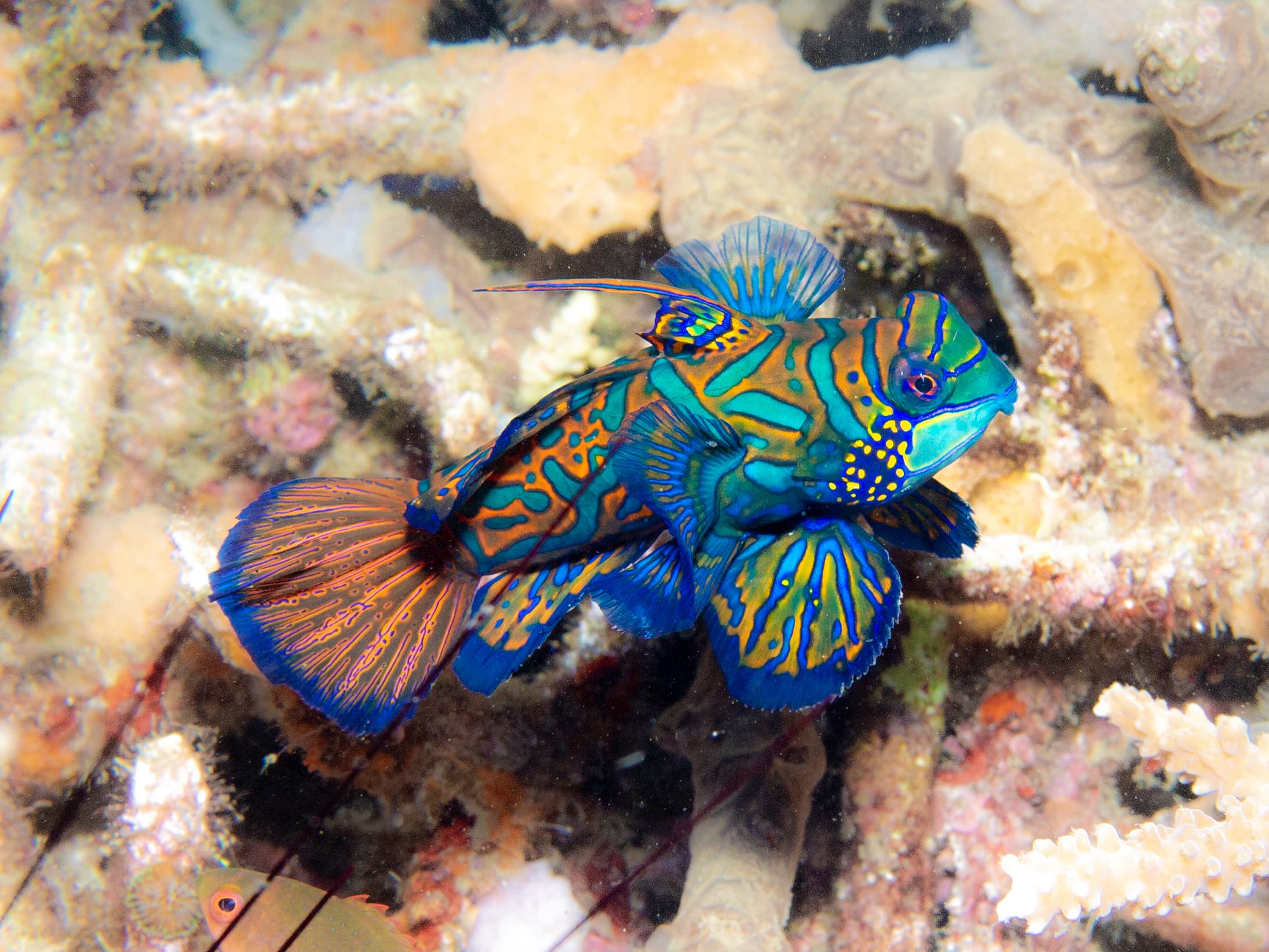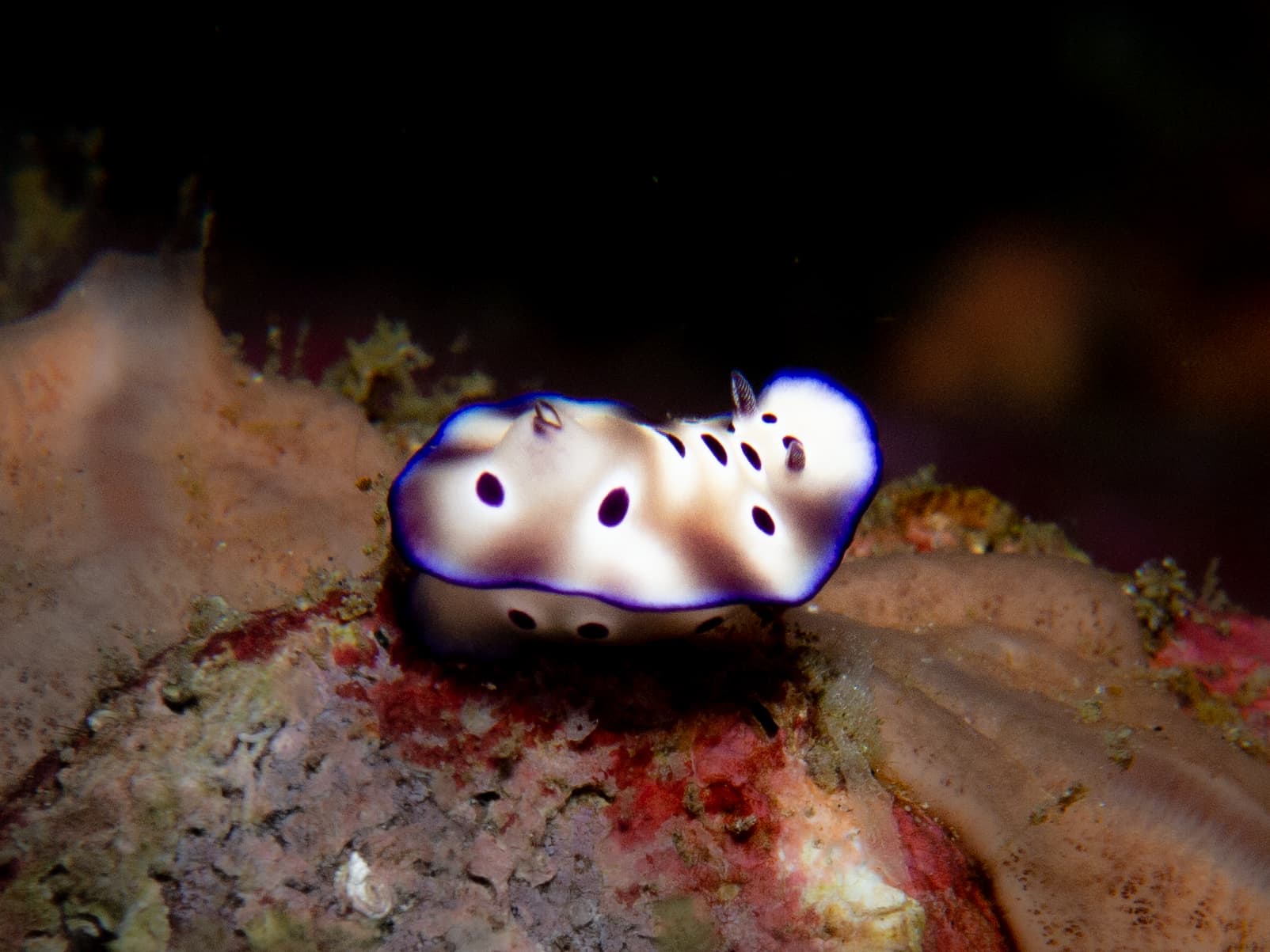 @stevetooksomepictures