Are you a vest wearer? Could this be the marmite of the clothing world? Female founded luxe sustainable brand Smalls Merino is bringing cosy back with WVW 2021
Not many of us will recall the days of the Liberty Vest, first created to 'liberate' women from heavily boned corsets and later also thought of as something practical for a child who could be buttoned up warmly. 
In 1933, a commandant in the Norwegian army,  Henrik Brun, invented the first string vest as we know it. Repurposing two fishing nets used to catch herring, he created a garment that he predicted would trap air near to the skin and insulate the wearer. He was right and the vest caught on. 
Why wear a vest in 2021?  A quick search will show there's quite a bit of discussion between those who love a vest and those that don't,  a bit like marmite.  Today, the main reasons for wearing a vest are for comfort, essential core insulation, layering under sheer pieces so clothes drape better, absorbing sweat, being kinder to the skin (if you need convincing, see the independent research from Allergy UK) and of course for keeping you, and if you have them, your children perfectly warm without overheating.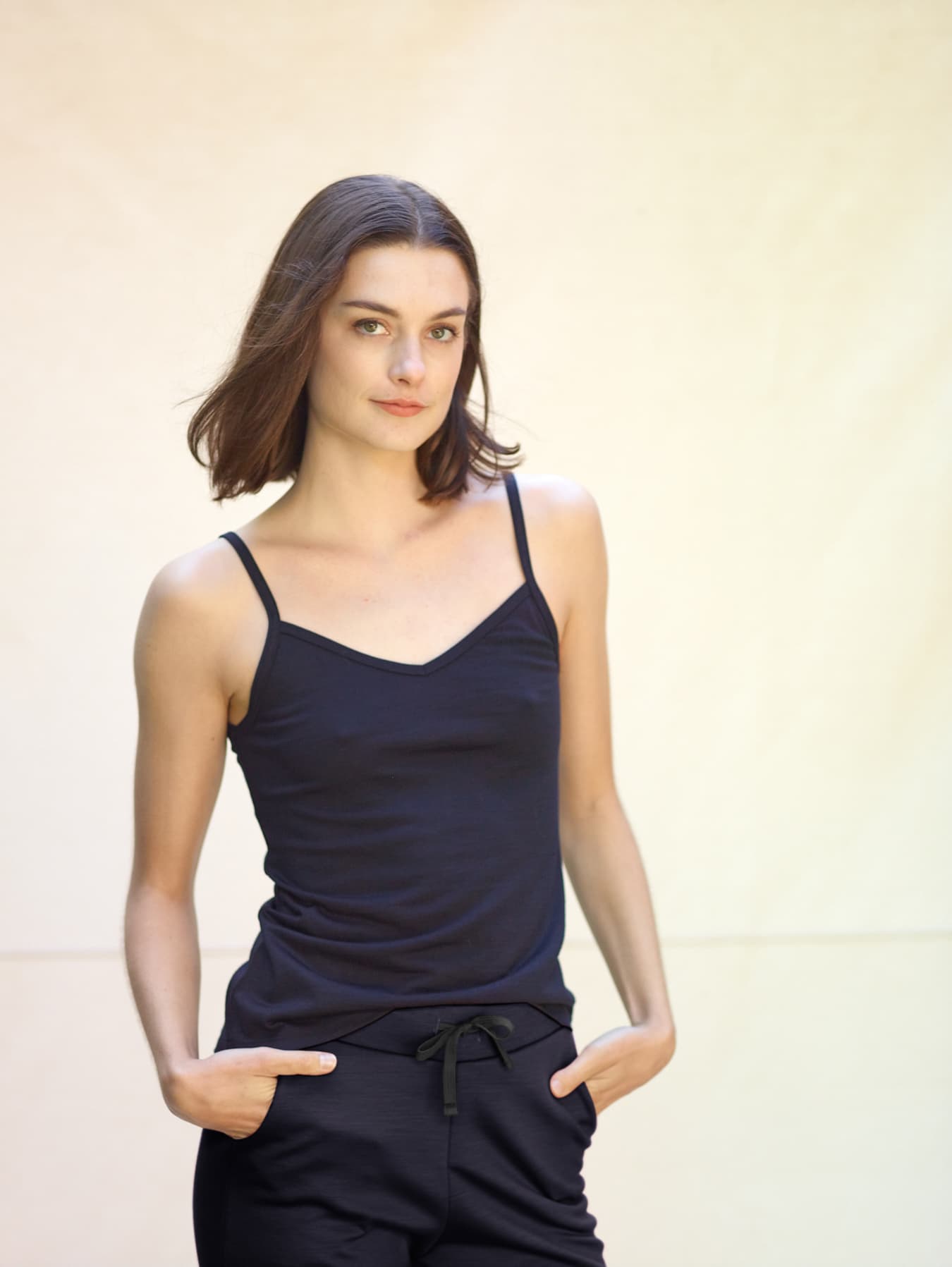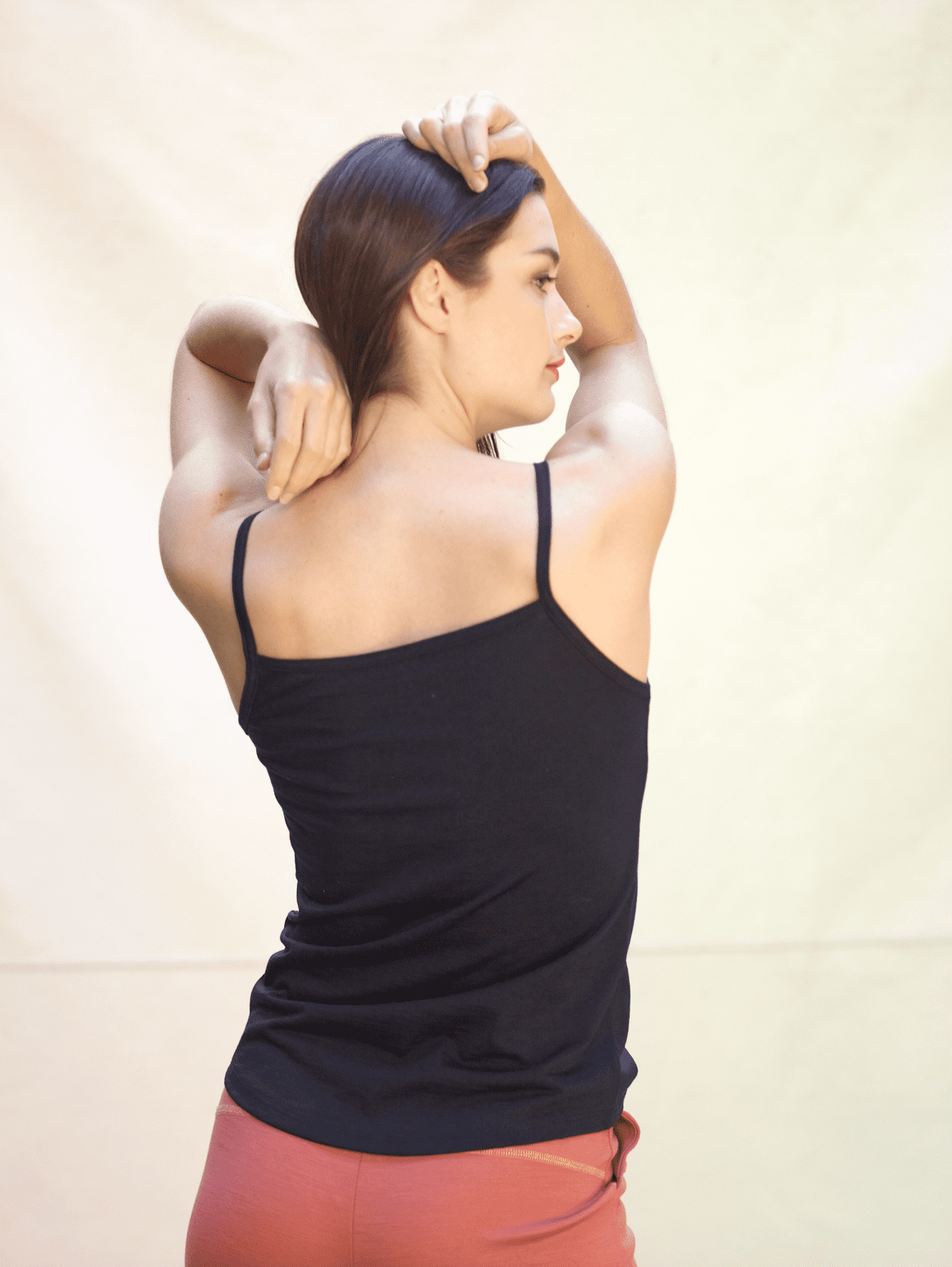 Who wears vests best is up for debate.  For pure vest passion, in our opinion,  you will rarely find a Scandinavian leaving the house without one. Kiwis too love a vest (or 'singlet') especially one made of New Zealand Merino, the ultimate luxury in vest wearing. Running what is essentially a British vest-loving brand for the past six years, the team at Smalls can tell you that some Brits can take quite a bit of convincing. They put it down to growing up while running around in shorts throughout winter!
How can you style a vest?  We love a simple take,  styling with a classic blazer.  These days, as we all 'WFH,' throw a blazer over the top and be instantly ready for a zoom call. Merino has the added benefit of wicking moisture away from the skin and naturally regulating body temperature, so you can whip your blazer off and hop straight back into bed for an improved sleep or onto your yoga mat for a post home-school workout. Or a quick trip up Ben Nevis for that matter… When we are allowed. 
Art director Cat and EJ created Smalls with the idea of bringing back the concept of the vest as a less traditional (itchy and frumpy) and more luxury fashion essential in 2014. Smalls works perfectly as a layering piece on and off the ski slopes, as well as being much more naturally stretchy for maximum movement.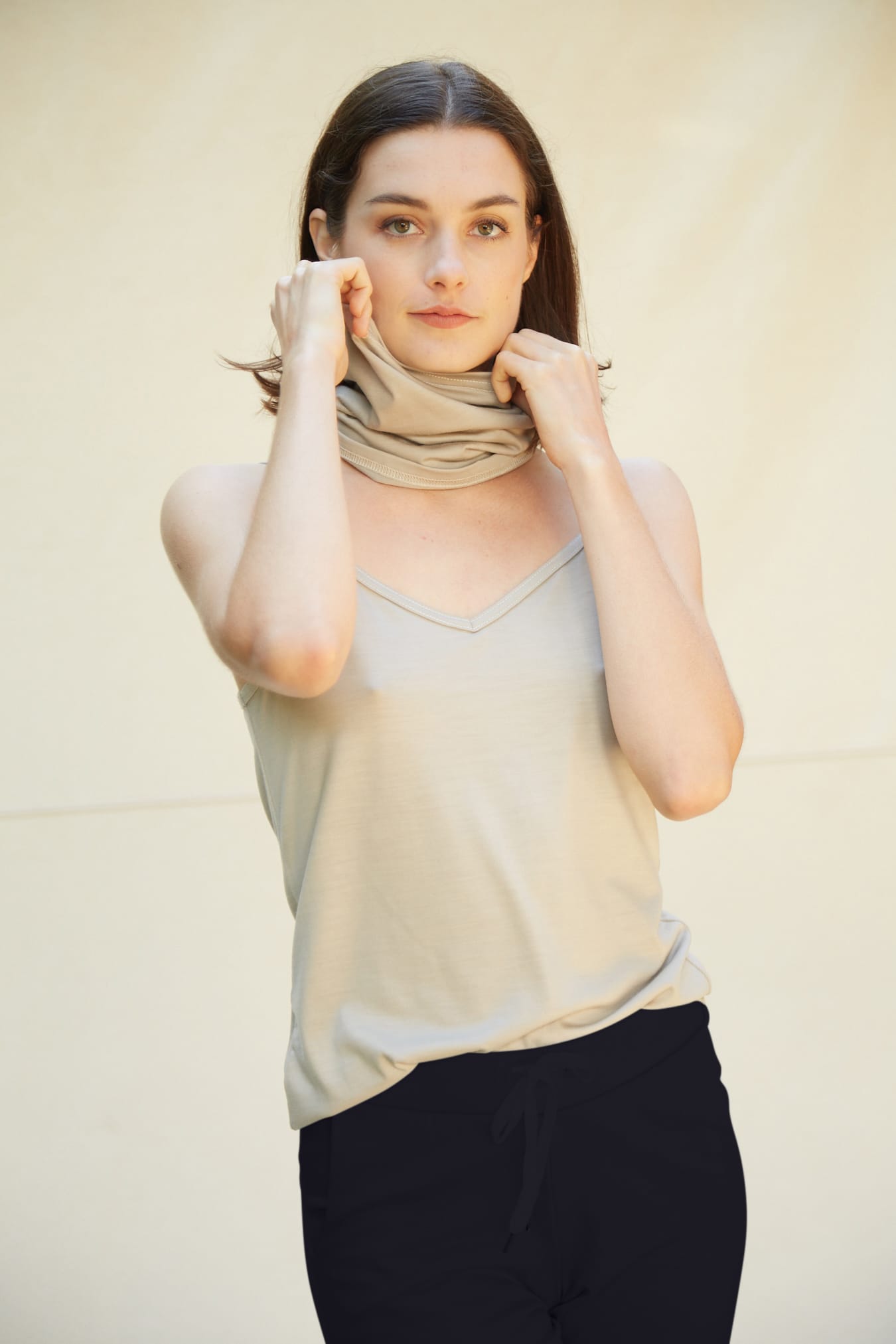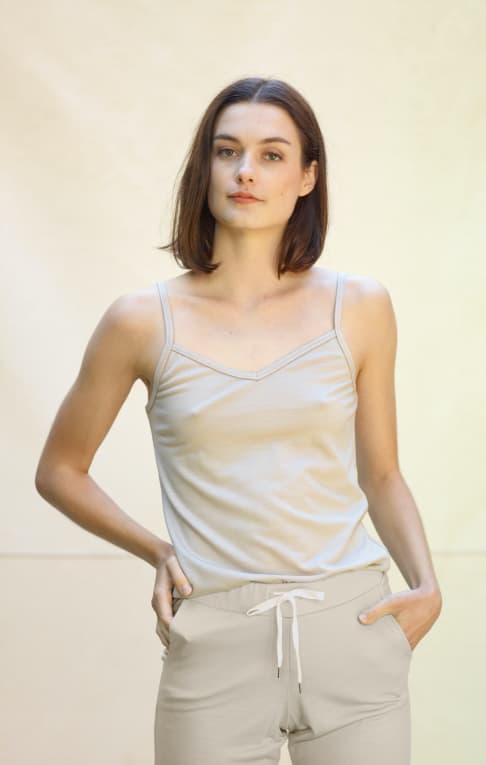 Since then, they have expanded the range to include a luxe women's collection including the perfect cami, slip, long sleeves and trousers – think of it as a cool long john  (with essential pockets) for layering or lounging.  All Smalls wool is certified ethical and traceable to source, with their mill having a totally vertical supply chain from New Zealand to Biela, Italy.
Smalls have since found that many of their clients are now vest-wearing fanatics (like themselves). Trying to convince someone who doesn't normally wear a vest is a tough task, but once they are converted there seems to be no going back. Its vest-wearing, but not as you know it.
So why all this vest discussion?  In Jan and Feb, one of the coldest and darkest times of year, especially this year, Cat and EJ are spreading the love with Smalls #WVW2021 (that's' Woolly Vest Week) from 1st Feb for two weeks.  This is their sixth year spreading the cosy word as people get back to vest wearing, especially while WFH is on the cards.  They have donated to a different charity each year including Little Village and Young Minds. This year they will be supporting their local foodbank at North Paddington. 
10% of all sales for two weeks will go to the Foodbank.
So…come on, get out your vest (we hope you've already got one on) and support WVW2021 by wearing your vest with pride.