Alexandra Alberta is a young female London-based Singaporean jewellery designer and graduate gemologist. She spent her formative years in school in Singapore and California before pursuing her passion for fashion and jewellery in New York, working for designers such as Rag & Bone, Opening Ceremony and Lanvin. We spent 5 minutes with her to get a closer look inside the eponymous brand.
How did Alexandra Alberta begin?
After graduating the Gemological Institute of America in New York, I set up my brand; Alexandra Alberta. I was prompted by people who would stop me on the streets of New York to tell me me they loved my rings, of which I was designing for myself. This launched the brand, and I never looked back!
I started working in the fashion industry and then gradually steered my career into jewellery. I was intrigued and mesmerised by the beauty and transformative power of jewellery whilst working in fashion. Jewellery became my obsession.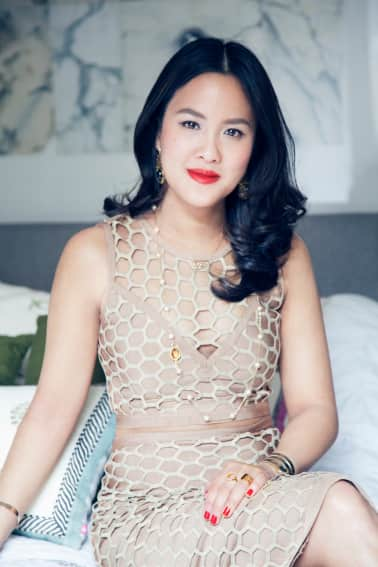 Have you always been interested in fashion?
Absolutely. Since I was a child, I would always play dress-up in my fashionable mother's clothing. She was the womenswear buyer for Galleries Lafayette in Singapore and hence, had the most amazing selection of French clothing and accessories. During and after college, I went ahead and worked for designers such as Rag & Bone and Lanvin in New York City and Opening Ceremony in L.A before starting my own brand.
What have been the highest and lowest points on your journey so far?
The highest points of my journey are being recognised and appreciated for my design work, being featured by various blogs and editorials and of course when my clients are happy with my pieces that gives me the greatest satisfaction. The lowest point of my journey so far, is being faced with challenges whether it is on the manufacturing side, or other aspects. I am an artist at heart, so the business side of things sometimes can be challenging to deal with but thank goodness, I do have a business background from University in California. So, it's always good to have challenges to rise up to!
What was the inspiration behind your latest collection?
The inspiration behind my latest collection is drawn from a positive, healthy lifestyle. Very much like the lifestyle in California where I used to live, where people are extremely positive and focused on love and a healthy lifestyle.
Do you ever struggle to stay inspired?
There may be creative blocks from time to time, but overall, I find inspiration from everything around me! Even in adversity, one can find out more authentically and deeply what makes one truly inspired and happy.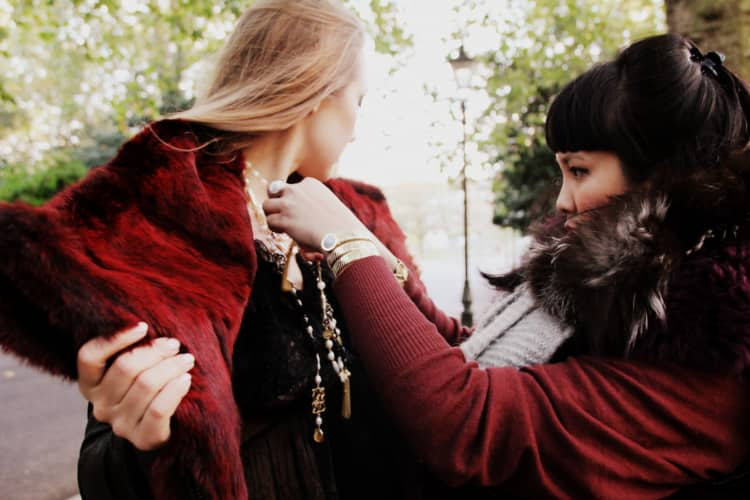 Where is your go-to meeting spot?
I like to have meetings at my own home in Bayswater. I feel comfortable in my own surroundings and find that it is the place where I can think and focus sharply.
How would you describe your customer base?
My customer base consists of women who are beautiful, dynamic and intelligent who have their own unique sense of personal style and isn't afraid to be herself.
Is there anyone you would love to see wearing your designs?
Emma Watson, Sienna Miller, Lou Doillon.
What are the morals you run your brand by?
Integrity, quality and individuality.
Do you have a mentor?
Yes, my mother and a few other key people whose opinions I value and trust.
What apps keep you sane?
No app actually, just getting close to nature. Nothing grounds me like taking a walk in Hyde Park!
If you could only wear one piece from your collection, what would it be and why?
I would wear the Love Necklace. It can be worn from day to night. I would wear it alone in the day, and layered with larger, more statement necklaces in the evening. They are all handcrafted in Paris with 18k Solid Rose Gold, so they are of extremely lovely quality, they match with every outfit and are so comfortable. They also remind me to love constantly and be a nice person. As one of my favourite the saying goes " Keep love in your heart. A life without it is like a sunless garden when the flowers are dead." - Oscar Wilde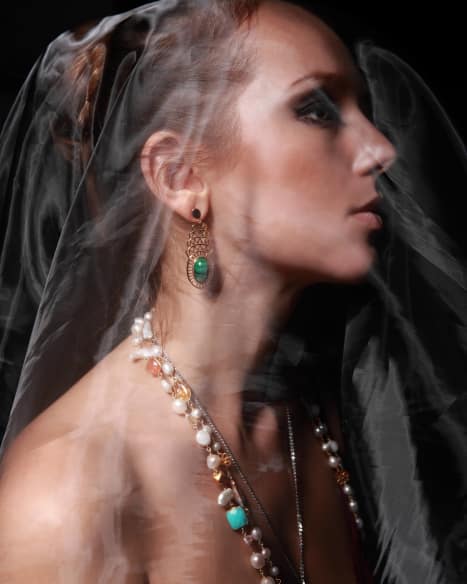 What's the biggest style mistake you've ever made?
Having pink hair and a punk layered hairstyle! This was when I was in high school!
Is there another designer whose work you particularly admire?
I love Solange Azagury- Partridge! She's extremely good with colour and is very original!
What's the best piece of advice you've ever been given?
Don't let a tiny setback leave a bitter taste in your mouth!
What drew you to Wolf & Badger?
I love Wolf & Badger's selection of edgy designers! It's the definition of London's eclectic, cool style.
Where do you see the brand in 5 years?
A global brand with presence in key cities in the world!