Margrete Gotye is committed to creating a cool private skin care and lifestyle brand for the creative class. Like London, Margrete Gotye is also full of creativity and passion and strongly identifies with traditional inheritance, serving a creative class knowledgeable about the fine arts, quality conscious and always looking for something that sets them apart. We sat down with the founder to find out more about their brand.
How did Margrete Gotye begin?
I love using Eye Cream, but very disappointingly I found out there was no eye care product on the market that I was fully satisfied with, so I came up with the idea of developing our own skincare product, and that later on became our signature product - Eye Glue. 
With nearly 20 years of experience in the Fashion Media industry, I have provided valuable consultation for lots of fashion and lifestyle brands. Hence, I totally understand consumer needs and the importance of product quality.
Have you always been interested in the beauty industry?
Yes, indeed, and I believe as everyone grows older, they will become more and more interested in their beauty and skincare routine. While some people like me, would like to invest more time in it with enthusiasm, and eventually developing our own skincare products.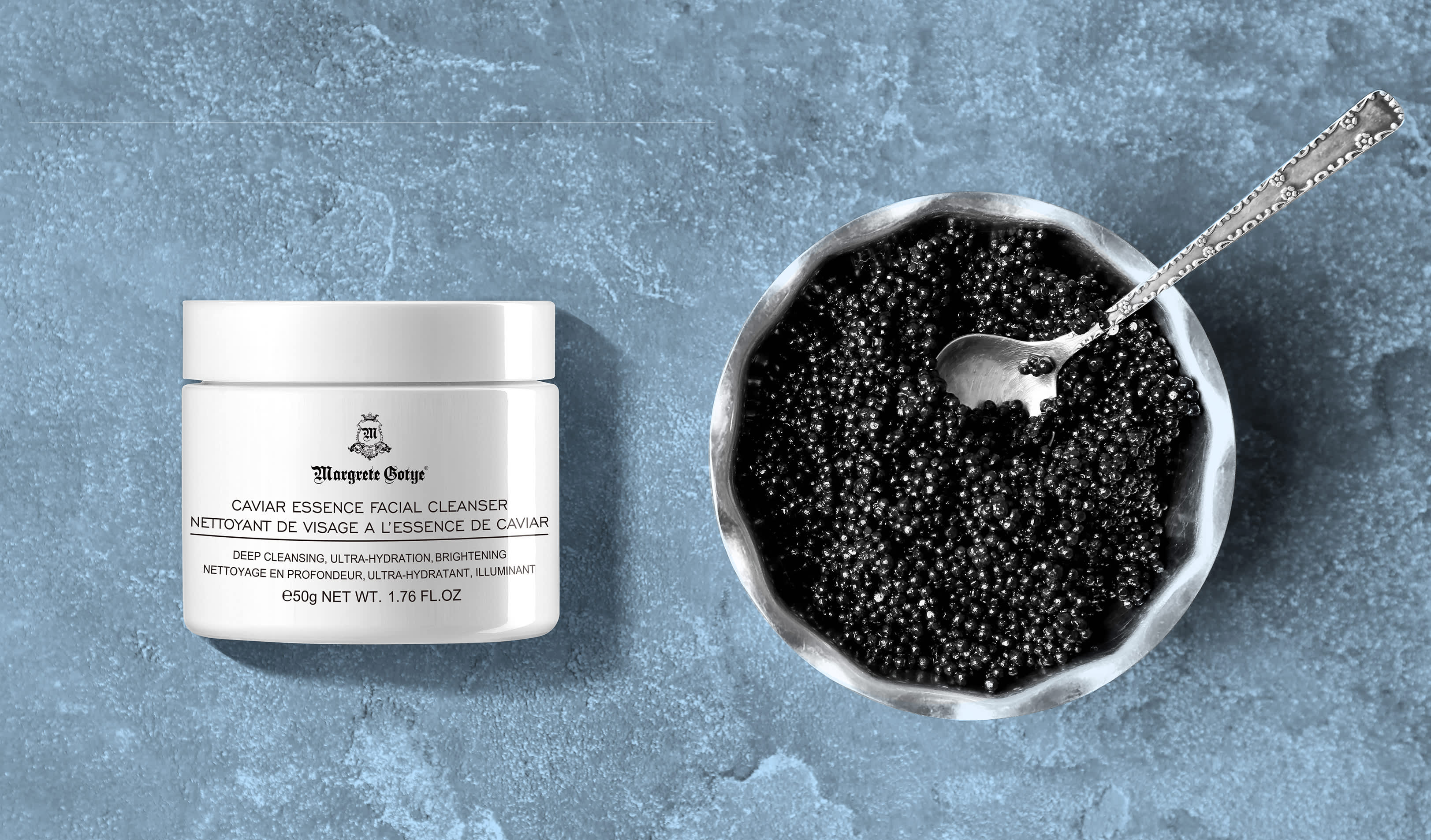 How did you begin to develop your products?
There is a beautiful story behind the brand:
Juan Ponce de León, the famous Spanish explorer during the Renaissance, followed Columbus to the New World for the second time in 1493. He heard many stories about the "Fountain of Youth" from the Indians, so he was determined to find it. Later, with the funding from King Carlos I, he travelled all over the world in search of the secret recipe for keeping youth. Although Ponce did not find the "Fountain of Youth" in the end, he collected many secret recipes for youth during the entire expedition.
Based on this beautiful story and lots of research, we founded Margrete Gotye. Cooperating with our R&D laboratories based in Asia, Europe and high-quality raw material suppliers around the world, we personally participated in the development process of each product and always be the first batch of trial users. 
Each of our products underwent feedback from a trial survey sample before the official launch, aiming to give consumers the safest and most effective skin care experience.
Nowadays, Margrete Gotye, as a European herbal skincare brand, has collected more than 40 of Juan Ponce de León's secret formulations. The brand combines the ancient methods of extraction and preservation of natural herbal ingredients with modern cosmetic technologies to make products tailored to a high demand of modern skin problems caused by pollution and high stress levels. Margrete Gotye is writing the modern-day legend of the "Fountain of Youth".
What have been the highest and lowest points on your journey so far?
The highest point is that our signature product, Eye Glue, is ranking first in lots of product evaluations by many media publications.
The lowest point is that there are still lots of consumers who haven't heard of our brand, I suppose this is a typical concern for boutique skincare brands.
How would you describe your customer base?
Margrete Gotye aims to create a cool skincare and lifestyle brand for the global "CREATIVE CLASS," who understand art, appreciate quality and like being unique. The brand embodies the same passion, creativity and desire as seen in the city of London.
All of our products are designed to be travel friendly, as they are less than 100ml/ 100g. Throughout the years, we found our consumers have lots of skin care experience, unique taste, love to travel and embrace adventure, stay positive and are curious towards the world.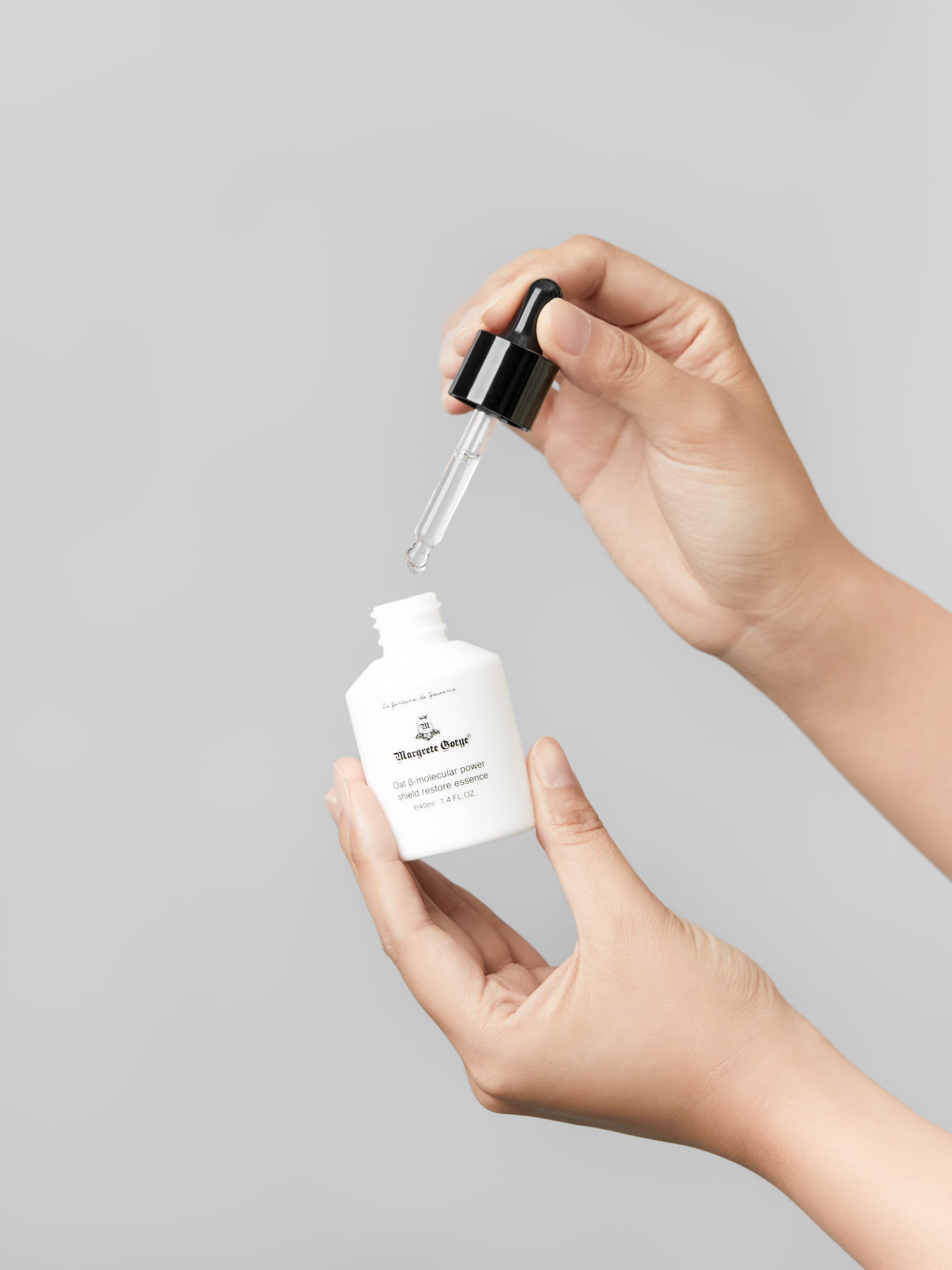 What do you do when you're feeling uninspired?
I love to travel and explore the world.
What is your evening skincare routine?
Cleanser – Lotion – Moisturizer – Serum - Eye cream - Essence. Occasionally when I am on a business trip or when I am super tired, it would just be: Cleanser – Eye cream – Overnight facial mask.
What's different about your products?
The perfect combination of plant-based and extracted ingredients and high-tech methods make the product more stable and safer, and can double the efficiency for skin care. Margrete Gotye has long-term partnerships with many medicinal botanical gardens in Europe, and we have provided funds for plant research and cherished plant protection. Through our cooperation with them, the reliability and effectiveness of Margrete Gotye's medicinal plant formulas have also been ensured.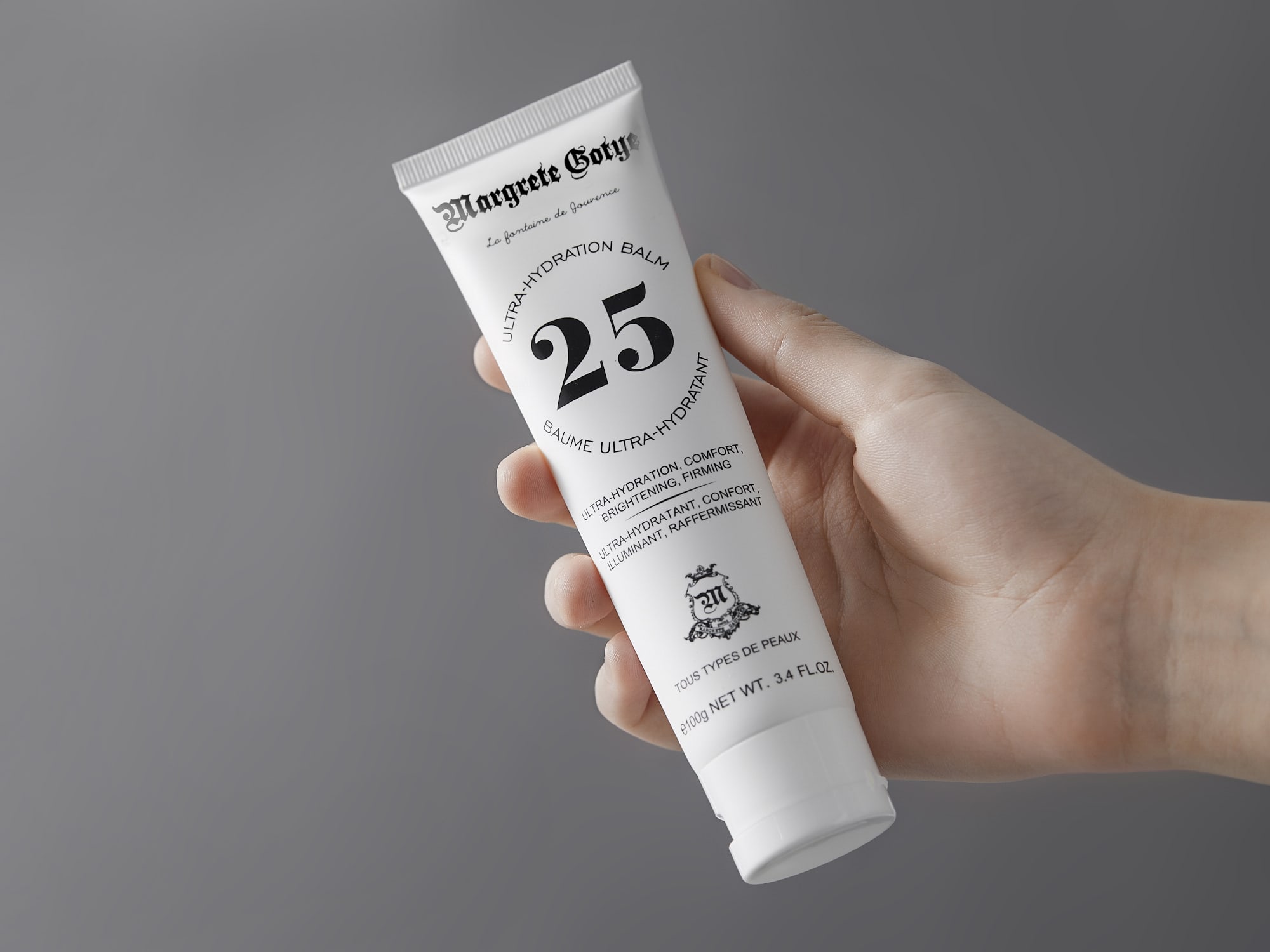 Why is using natural/organic ingredients in your products so important to you?
We will not emphasize the concept of being purely natural or purely organic too much. There are too many brands on the market containing natural materials and use it as a selling point, but in fact, purely natural plant ingredients are not that stable. The instability will cause safety hazards for consumers to use and store after opening the bottle, and the efficacy for skincare will be compromised.
Therefore, we emphasize combining plant-based and extracted ingredients and high-tech methods, to ensure safety and effectiveness for the products. We are committed to developing products to solve skin problems caused by the pressure of modern urban life and environmental pollution.
What is your go to product from your range?
Eye Glue

Oat Molecular Power Shield Restore Essence

Ultra-Hydration Balm No.25.
I am sure you won't want to switch products anymore after using any from the above.
Do you have a mentor?
I believe in Buddhism, and it provides a strong guideline for me, my life and my company.
What are the morals you run your brand by?
Safe, stable and effective skincare products.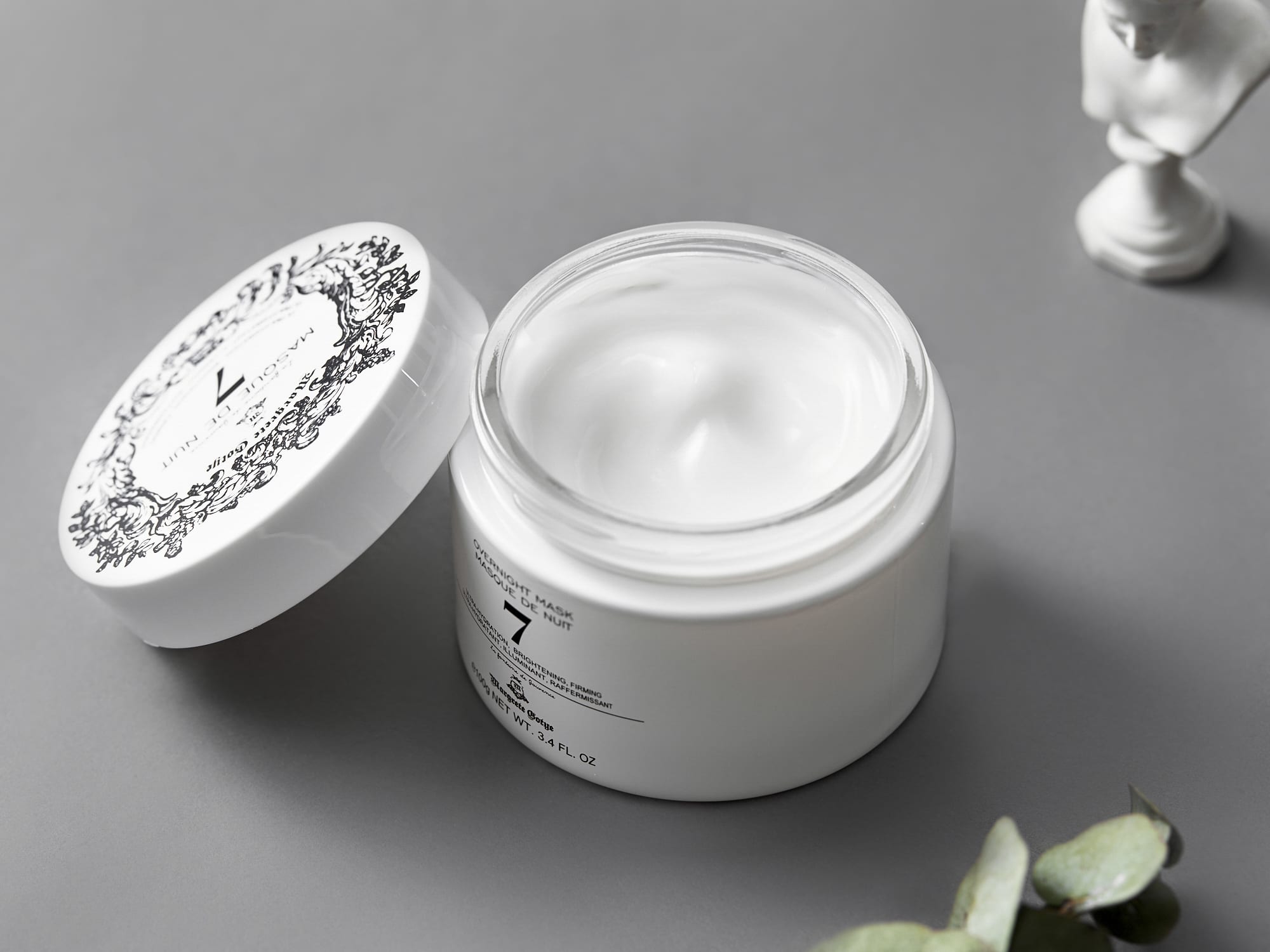 Is there another brand whose work you particularly admire? 
Haha, yes, of course, but there are just too many!
What's the best piece of advice you've ever been given? 
Listen to your customer's honest feedback.
What drew you to Wolf & Badger?
Wolf & Badger is a global online marketplace for independent brands, with storefronts in London and New York City. I have joined lots of your offline events, heard lots of good feedback, and I have been looking forward to working with Wolf & Badger for so many years, now finally have a chance!
Supporting boutique and authentic brands from all over the world is just a brilliant idea and it is so meaningful at the same time.
Where do you see the brand in 5 years? 
My expectations for Margrete Gotye are: 
To have a more complete product line

To develop more subdivided products to address different skin problems

I hope we can help consumers solve skin care problems more accurately