Neda Tahniat is a Paris based designer. For her, heritage is everything. Born in Iran, raised in Denmark and now living in Paris, Neda Tahniat's cultural journey is what shapes her, both as a person and as a designer. We spent 5 minutes with Neda to get a closer look inside the brand...
How did Neda Tahniat begin?
I have always loved fashion and wanted to be an entrepreneur. I have a double degree in International Marketing and Fashion Design. I also worked in the business side of fashion for top luxury brands and learnt everything from sales, buying and production to branding. This experience gave me the knowledge to start something on my own. I personally believe that jewellery and accessories are the most important part of our looks. You can wear simple clothes with beautiful jewellery and accessories to create a great personal look, but you can never do the opposite. I'm also a person who doesn't like trends or fast fashion and I believe strongly in creating pieces that stand the test of time. I prefer to have pieces where you can see the passion, story and craftsmanship behind it. I'm trying to bring that back with my brand and I truly put my heart and soul in the pieces I create. Nothing is random, every piece has a story behind it.
I grew up in Denmark and studied at The Royal Danish Academy of Fine Arts, which included a semester at Parsons in Paris followed by an internship at Balmain. Paris to me was so inspiring and fitted my personality much more than Copenhagen has ever done, so I made the decision to move back to Paris.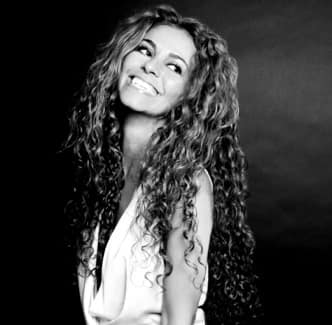 I started working on my collection as a side project whilst working for top fashion brands. I created my collection in drawings and sculptures and then I contacted the most respected smith in Paris as I acquired his details from my internship. He usually only works with top brands creating their show pieces, so when I arrived he was a little shocked, usually only working with larger brands. However, when I presented my collection he was stunned and said immediately he would love to create them. His encouragement really gave me the motivation and confidence that I was heading the right direction, and he finished my pieces ahead of scheduled time.
After this I spent a long time finding the right suppliers and finalising the full package from product to presentation. I have had many private clients and have recently started selling through my website and now I'm stocked at Wolf & Badger. I'm so excited to see where it goes.
Have you always been interested in fashion?
Yes, definitely! Appearance has always meant a lot to me and I think you can tell a lot about peoples personality through their choice of look.
What have been the highest and lowest points on your journey so far?
The higlight for me has been the consistent compliments from highly respected professionals within different fields of fashion about my designs. The lowest point was signing with the wrong agents and simply losing time and exposure of my collection. You learn a lot along the way, no matter how much experience you have.
What was the inspiration behind your latest collection?
My latest collection is drawing on the rich culture of Ancient Persia with a focus on creating timeless pieces. I have also looked into Persian history and chosen the names for my 4 different lines in the way that I personally would interpret them into beautiful, strong objects. One line carries the name of Cyrus the Great, who was the greatest king the world has seen. He was the first in history to state human rights and let people live free with different traditions and beliefs as one. The United Nation has recognised his declaration, The Cyrus Cylinder, as the first declaration of human rights and his words are stated at their headquarters. I named my strongest piece after him, The Cyrus bracelet.
Do you ever struggle to stay inspired?
I almost have the opposite problem. I have so many ideas that I sometimes have to draw myself back. My inspiration comes from my Persian background and growing up in Denmark. Two different worlds but both very strong and gifted in design and arts.
How would you describe your customer base?
I must admit that I have been quiet surprised about my customer base. I have managed to create a collection that has given me the support and interest from really young to older and more mature clients. I think the key for this is timeless pieces that carry a story where the heart and soul shines through.
Is there anyone you would love to see wearing your designs?
It's an honour for me to see anyone wearing my pieces who values what I have created as I put my heart and soul in every pieces I create. A specific person is Farah Diba Pahlavi, the Persian Empress, who I admire and respect highly. She is simply the most elegant woman and the most beautiful soul. I named my most delicate and precious series after her, the Farah line.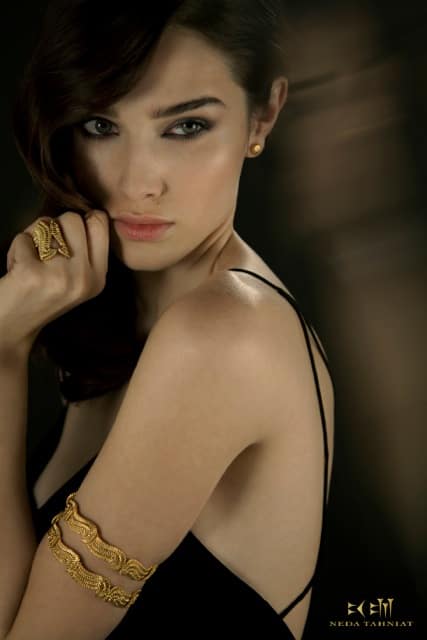 What are the morals you run your brand by?
For me values mean a lot. The symbol Farvahar that you find in my collection is the true Persian belief with the guidelines "Good thoughts, good words, good deeds". It's simply about being a good person, leave all bad and negative behind and always look forward in life with a positive mind. It also symbolizes unbreakable loyalty and that everything comes back to you in life. These are the guidelines I live and work by. My brand is very personal and it's a reflection of who I am.
Do you have a mentor?
I have my two closest friends, who I always run things by to have their opinions. They are my chosen family and their opinions mean a lot to me. They truly have my best interests at heart and are a good balance, one is from the more corporate world in marketing and media, and the other is from a high position at one of the top luxury fashion brands.
If you could only wear one piece from your collection, what would it be and why?
I usually wear a lot of my pieces every day and love to combine the different lines, but if I have to choose, it would be the Cyrus bracelet as it's a statement piece. It's so beautiful, compliments every style and can turn your day look into night by simply adding it.
What's the biggest style mistake you've ever made?
I think not being a trend person saves you from this issue. I never jump on trends and carefully choose pieces I like. I've had some of my favourite pieces for almost 10 years and I love them just as much as when I first purchased them.
Is there another designer whose work you particularly admire?
I really admire Olivier Rousteing, the creative director of Balmain. I think he is a very talented designer and I admire his passion to always push himself further. I did my internship as assistant designer at Balmain and talent aside, he is beautiful inside and out.
What's the best piece of advice you've ever been given?
"Don't wait for tomorrow" by my father.
What drew you to Wolf & Badger?
I had friends who were talking about W&B so I looked it up and loved the concept. I send a message through the website and shortly after I was welcomed for a meeting.
Where do you see the brand in 5 years?
I see myself developing more accessories and expanding my brand. I hope that I will achieve the recognition of trying to bring strong values and respect to the world of fashion, through history and my focus on solid timeless pieces.