Fabian and Tara, the brother and sister team behind SANTORUS, come from a background rich in design, with both parents being Members of the Society of British International Design and The British Fashion Council Trust. It is through their Italian/Indian cultural heritage from which their true inspiration stems, for their signature eclectic prints that make the growing, dynamic, British design house that is SANTORUS. We spent 5 minutes with the duo to get a closer look inside their world.
How did SANTORUS begin?
Fabian: I had been working with our parents on new art-brand and licensing projects, having always been interested in collaborating with up and coming artists to create new and exciting collections.
After discovering a few artists whose style we loved, we thought we could work with them to create something really amazing and we had an idea to create a luxury art-brand that had as much emphasis on grandeur as on personality and creativity. Tara started to re-invent some of the art pieces -injecting her own bold and flamboyant design aesthetic, reinterpreting them across fashion and interiors items. Before we knew it, Santorus was born.
Tara: After my A-levels, the idea of working was far more exciting to me than University, so I went straight to work for my parents in licensing and product development whilst teaching myself graphic design. I now have over 13 years experience working as a creative designer - around 6 of those specifically working for major UK home fragrance company Ashleigh & Burwood, and the rest working freelance on specific projects, mostly for luxury brands such as Cire Trudon, Fornasetti and Rossano Ferretti. Most recently I have created my own brand of scented candles, Tara Sofia which are sold in boutique stores and scent the 5* London Taj Hotel - 51 Buckingham Gate. While designing all the new Santorus collections, I am also an artist and undertake commissions based on my collection of work, so I am definitely kept on my toes!
F: Before Santorus I spent time working with a division of the Italian Treasury and with one of Europe's largest banks helping with sales, negotiations and communications. Though it isn't without its challenges, I prefer presenting our beautiful pieces than discussing decimal points all day!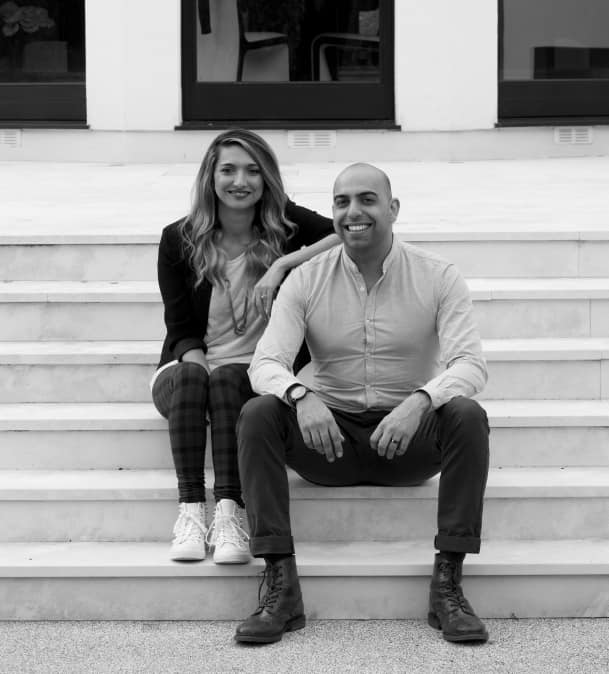 Have you always been interested in fashion?
Of course, we see fashion as an art form just like music or theatre. We were brought up to appreciate art and since have been fascinated and influenced by all its forms. Fashion is just one way we express ourselves and our ideas.
What have been the highest and lowest points on your journey so far?
The high point has to be the reaction we get when people see our collection for the first time, that moment of silence as you unveil a piece and then the subsequent change in expression is priceless.
One major low point for us was when flooding at one of our printer's factory destroyed our entire line of beautiful fabrics and cushions the day before it was due to be shipped to us. All that work down the drain – literally!
What was the inspiration behind your latest collection?
We wanted to focus on the cosmopolitan nature of London life, whilst also drawing inspiration from our own Indian and Italian heritage. We then played with whimsical and surreal elements to give this collection a unique narrative, calling it "Madness is the Glory of Life".
Do you ever struggle to stay inspired?
Honestly, never. We are forever coming up with ideas either for new lines or new themes for prints – it's actually a bit of problem when we have to decide which ideas we need to focus on!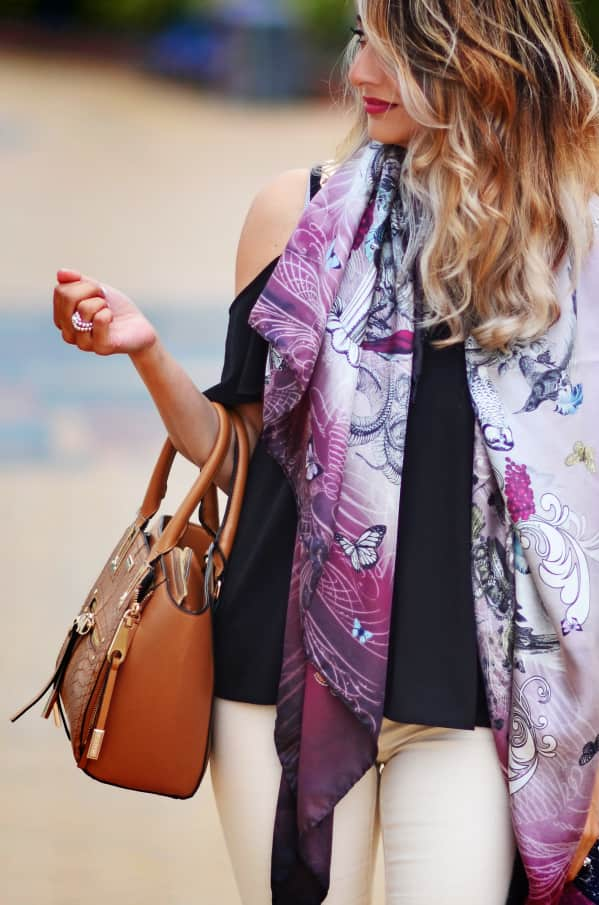 Where is your go-to meeting spot?
Carpo on Piccadilly is a great spot – how can you not have a good time in a place that exclusively sells chocolate, coffee and nuts? If it's a bit more formal Maison Assouline across the road is a very inspirational place to talk ideas and brainstorm about new creations.
How would you describe your customer base?
People who aren't afraid to express their individuality. Our customers use our pieces to tell the world something about themselves in their own unique way.
Is there anyone you would love to see wearing your designs?
Beyonce! Oh, and Coco Rocha. We thinks she is ultra cool.
What are the morals you run your brand by?
T: Integrity. People will never have to doubt the quality of our pieces. Attention to detail is everything to us, and we conscientiously craft to the highest standard everything from the design, to how it's manufactured; to how a customer receives the item.
Do you have a mentor?
At the risk of sounding cliché it has to be our parents, who play a really active role within Santorus. Within their own design careers they started like us, with a simple idea, and made an international success of it.
What apps keep you sane?
Google Maps! Both of us are on the go quite a lot, either showcasing the new collections or travelling for inspiration - it helps to know where you are going!
If you could only wear one piece from your collection, what would it be and why?
T: It has to be our 'Madame' printed leather jacket, it is impossible to wear without immediately feeling like a rock star!
F: Ceylon Jungle Scarf, I have had one specially made so that it can be worn with a collared shirt. We never said Santorus is just for women!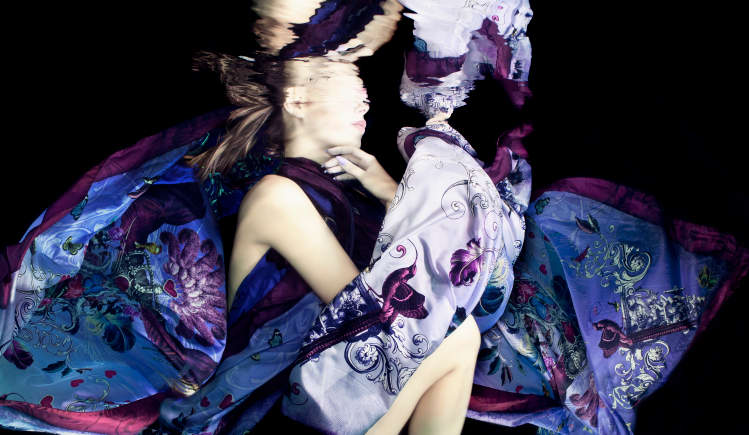 What's the biggest style mistake you've ever made?
F: I once bought a pair of postbox-red patent brogues which I thought were amazing! Rather disappointingly, Tara informed me otherwise,which looking back I now have to admit that she was right.
T: When I was a teenager I went through a phase of wearing enormously baggy flared jeans - I was literally drowning in denim on a daily basis. Being only 5'1 this was definitely not a good style choice!
Is there another designer whose work you particularly admire?
T: Vivienne Westwood - her style is so bold and full of attitude, I love it. You get the sense she really is creating what SHE loves rather than being swayed by outside 'trends' and that is something we aspire to do also.
What's the best piece of advice you've ever been given?
"Beauty can be found in anything" / "Nothing is impossible"
What drew you to Wolf & Badger?
Its reputation really - Wolf & Badger are part of a group of new London destination stores for people looking for new and exciting brands and we really wanted to be a part of that community.
Where do you see the brand in 5 years?
World domination!