Z&D Makers is a leather shoe brand for men and women of timeless classics with a fresh twist in style. Based in Santiago de Chile since 2010, the brand creates time-honored products made by hand from natural materials sourced locally. We spent 5 minutes with creative director Nicole Zarhi to get a glimpse inside the brand. 
How did Z&D Makers begin?
It was mostly about following my instincts and staying true to how I felt towards the fashion industry. I wanted to create handcrafted items where it was immediately obvious that the product was made by hand with full attention to detail. I wanted to make this type of product accessible to a wide range of customers, as over time this kind of product has become so hard to find. I felt determined and happy to make this my goal!
I had a very encouraging experience working with a designer in California which gave me the confidence to embark upon my stubborn dream. I also knew the leather industry well in Brazil, and this mix was the winning combination for me. I felt super energized to get started in the fashion business. I started in retail though, working with high volumes of products that had no focus on achieving quality which made me feel dizzy and confused and I waned to run a mile. After quitting my job, I was once again enchanted by the idea of leather and shoes were my way forward.  I found a mentor and the next steps all happened so quickly - creating a logo, involving my family in the design process and opening my store. Every year since has brought new experiences and evolving opportunities for the brand. The shoes soon started to get noticed and it hasn't stopped ever since.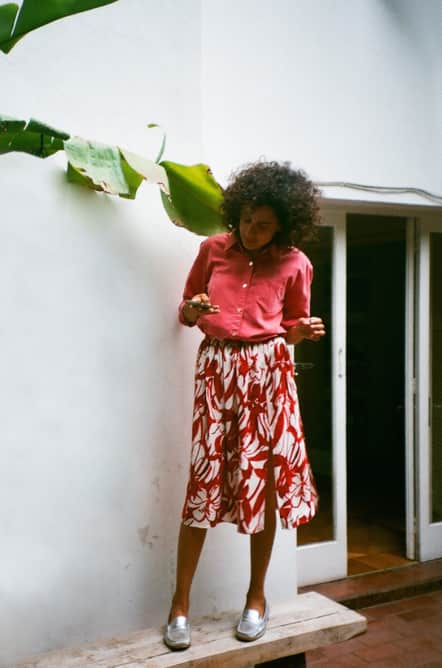 Have you always been interested in fashion?
It has always been around in my life, yes. My parents were truly creative, they started a knitwear factory in the 80's which was a huge success at the time. They were bold, and raised 4 children along in the way. Hard work! They are the ones that got me into it.
What have been the highest and lowest points on your journey so far? 
My experience in California really sticks in my mind, as it gave me true courage and knowledge of what I could achieve. The lowest list is long, I have learnt from my mistakes as I go along, and learnt to forget the bitterness asap! The dark points always seem to come from decisions made without really paying attention to myself.
What was the inspiration behind your latest collection?
The "I have it all in me" look, masculine and with an audacious attitude.
Do you ever struggle to stay inspired? 
Yes, it is part of the job to stay inspired. With so many different things to do in one day I have taught myself to technically induce my inspiration. Though the technique is still in process!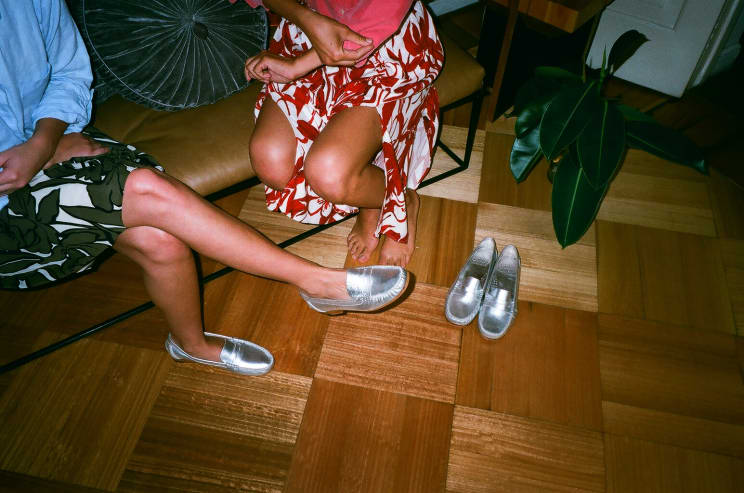 How would you describe your customer base? 
They are all lovely women and men, who value the time spent in the search of beautiful things to surround themselves with. What they wear, they wear it with pride.
Is there anyone you would love to see wearing your designs? 
I love to see my family wearing them. Though my grandma, who is 86, still cannot be convinced. She is really into comfortable rubber shoes.
What are the morals you run your brand by? 
Use your instinct to make the most natural decisions, don't try to push beyond the materials' nature and open your ears to everyone.
Do you have a mentor? 
Yes, my mentor is full of poetry and love for birds inside his shoe-making world.
What apps keep you sane?
Uber for taxis and maps to move along.
If you could only wear one piece from your collection, what would it be and why?
Moccasins make me happy, they stand as a love story between me and my first steps in the business.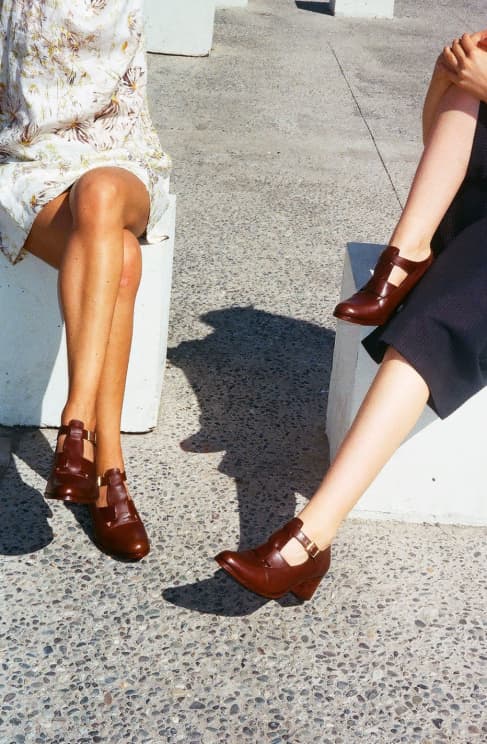 What's the biggest style mistake you've ever made? 
Blowing my hair straight, I've tried it three times in my life and had forgotten about it until this interview...
Is there another designer whose work you particularly admire? 
I recently met the work of an amazing shoemaker with a refreshing view on leather techniques called Barbora Veselá.
What's the best piece of advice you've ever been given? 
"If you turn on the lights you will see that the monster was just a sweater on top of the chair."
What drew you to Wolf & Badger? 
A super heartbeat and an aim to be in such a space of recognition towards designers.
Where do you see the brand in 5 years? 
Hopefully in the same everyday friendly work atmosphere that it has now a days. With my family and my loved ones as a support network it has been warm, vigorous and full of daily freshness.