OPENJART is an international jewellery brand born in 2007. Experimenting with uncommon for traditional jewellery forms and techniques Russian designers and Thai craftsmen have been working closely together to create divine offbeat pieces.  We spoke to the designer Stas Zhitsky to get a glimpse inside his head... 
How did OPENJART begin? 
At some moment in time I decided that the art of jewellery is the shortest way to make humanity happy with my designs. On one hand, it's not an irrelevant piece of art that can be hanged on a wall or set in a corner, but on the other hand – it's an overly complicated machinery that takes years of fine-tuning before being presented to the world. Manufacturing jewellery ideas is relevant and do-able.
What did you do before OPENJART? 
I was a university drop out, but went on to do many things; book illustration, theatre design, graphic design, advertising art-director, copywriter, graphic designer and web design to name a few.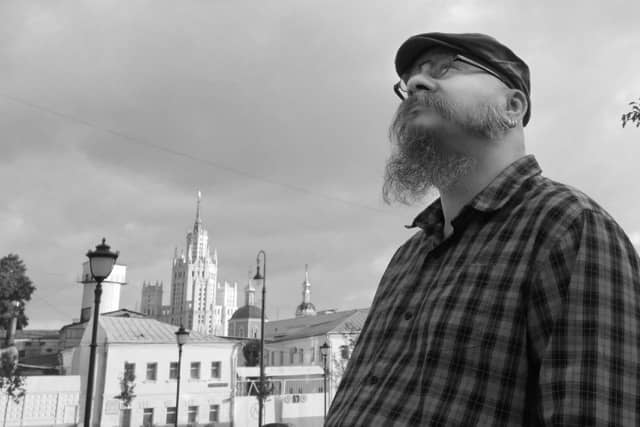 Have you always been interested in fashion?
Oh, yes. I worked for a company that produced fashion shows and sponsored Russian fashion designers. I worked there not only as a show director, but also as a designer for all the advertising and graphic materials, partly a producer, partly an art director, partly an administrator – I did it all. Actually I still dream of producing my own fashion line.
What have been the highest and lowest points on your journey so far?
It's simple, a high point is when I earn a lot and vice versa.
What was the inspiration behind your latest collection?
Inspiration does not hit me like "I was walking down the street, a brick fell down on to my head and I thought, should I produce a collection based on a brick or at least in this colour?" My head is working all the time, but is quite isolated from the outer world. What comes to me is rarely stimulated by some objective reality.
Do you ever struggle to stay inspired?
No. If I feel inspired, it's brilliant. If I have none – I need to have a drink, a walk, read a book, have a good night's sleep, and this inspiration of mine will come. 
How would you describe your customer base?
The ideal customer is someone with money and imagination.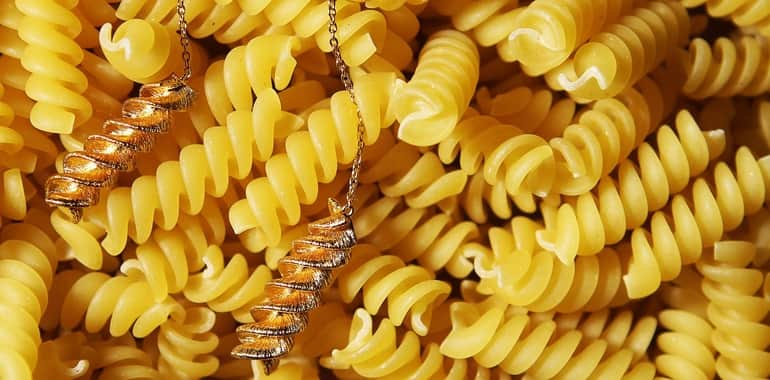 Is there anyone you would love to see wearing your designs?
The Tiger Lillies – all of them
Mick Jagger
Rachel Weisz
Tilda Swindon
Zaz
Stephen Fry
What are the morals you run your brand by?
Have love for fellow humans and give joy. 
What apps keep you sane?
Internet. Facebook.
If you could only wear one piece from your collection, what would it be and why?
Hit the Nail ring on my finger or the prayer cross.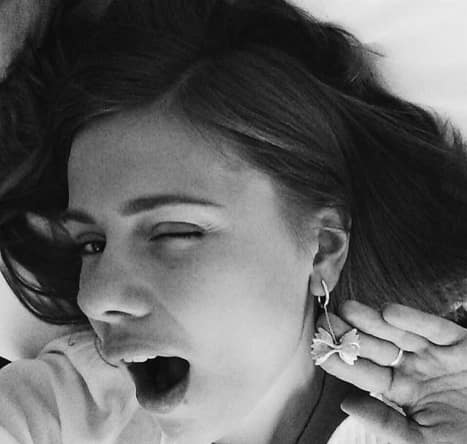 What's the biggest style mistake you've ever made?
My main mistakes were not stylistic but rather financial. For example, when you have already conceived a brilliant item and your can't wait to implement it, but nobody has given you a pre-payment. The item is already made and it is worth a lot…
Is there another designer whose work you particularly admire?
No. I do not really follow other designers' work. I am more interested in what is happening in my head, rather than in other people's heads…
What's the best piece of advice you've ever been given?
Here is a simple rule of thumb for behaviour: "And as ye would that men should do to you, do ye also to them likewise. And if ye love them that love you, what thank have ye? for even sinners love those that love them. And if ye do good to them that do good to you, what thank have ye? for even sinners do the same. And if ye lend to them of whom ye hope to receive, what thank have ye? even sinners lend to sinners, to receive again as much." Luke 6:31-34
What drew you to Wolf & Badger?
Your favicon - is it a wolf or is it a badger?
Where do you see the brand in 5 years?
We have modest plans: make 10,000 different designs, so that everyone who we consider likable can find something for him/herself, so that they can wear it and get joy out of it.