Classic, fluffy pancakes topped with blueberry yoghurt and fresh fruit. Perfect for Pancake Day or a heavenly brunch treat. You can also mix a handful of fresh berries into the mix if you'd like to give them a fruity twist!
Serves 2-3
Ingredients:
140g plain flour (sieved)
1 heaped tsp baking powder (sieved)
1 free range egg
175ml milk
Pinch salt
1 tbsp caster sugar
Zest of a small lemon
Toppings:
Handful of mixed berries
1 tbsp treacle or honey
Chia seeds
4 tbsp yoghurt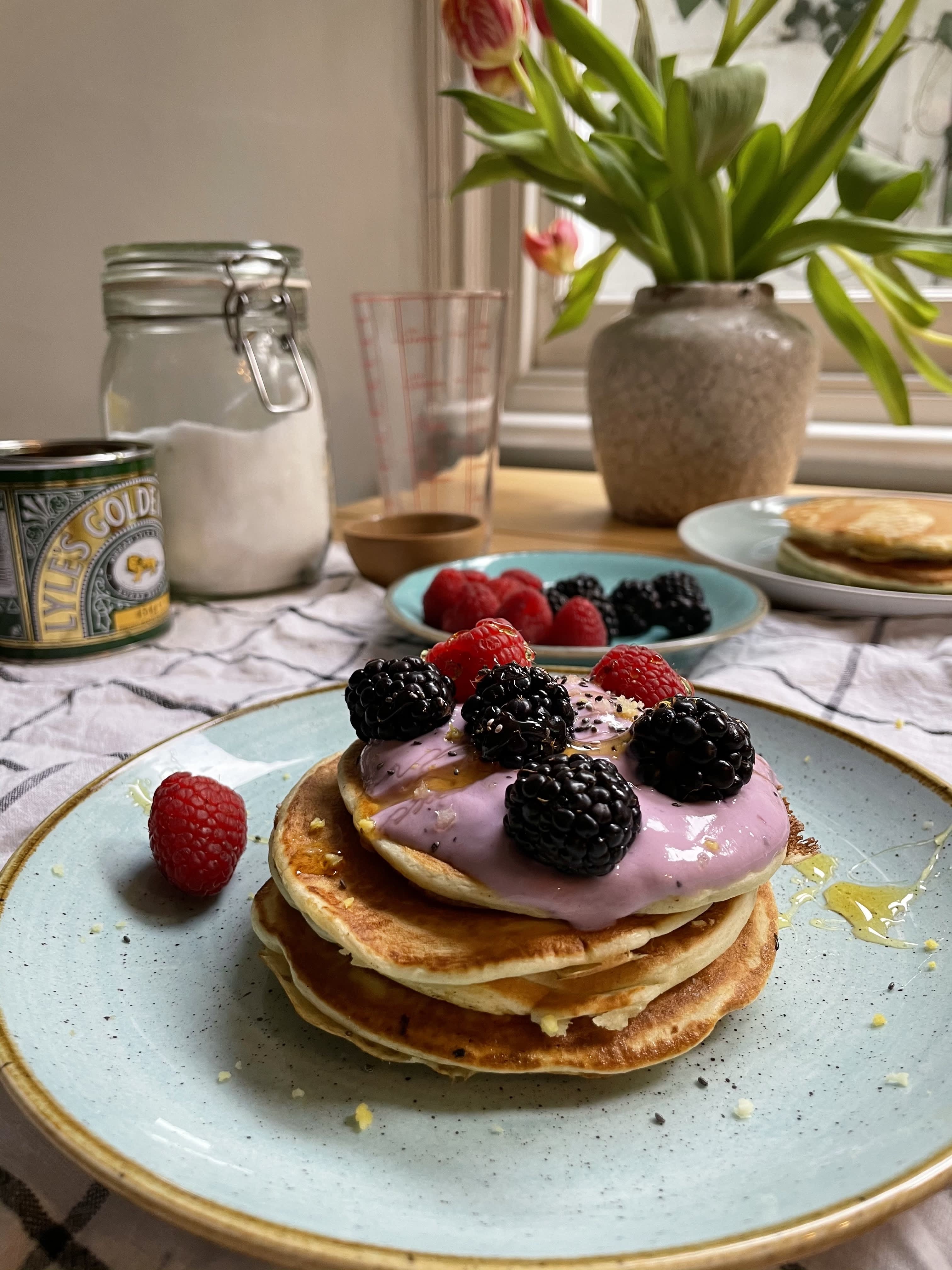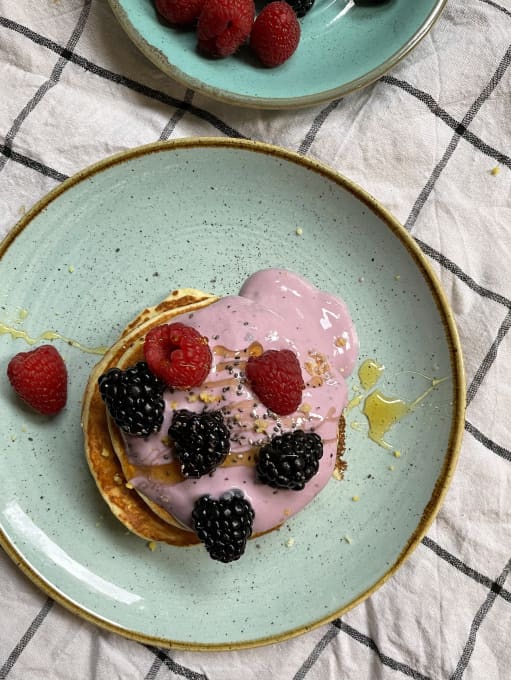 Method:
1. Whisk the egg and milk together in a jug
2. In a large bowl, sieve the flour with the baking powder, sugar and a pinch of salt
3. Make a well in the centre of the flour mix and slowly whisk in the egg and milk until you get a smooth consistency. Add a splash more milk if its too thick
4. Stir in the lemon zest
5. Heat a non-stick frying pan with a small knob of butter and cook the pancakes on one side for 1-2 mins until they start to bubble then flip and cook the other side for 30 seconds - 1 min until golden
6. Stack the pancakes and serve with yoghurt, fruit, chia seeds and a drizzle of sweet treacle!
7. You can stack them up and keep them warm in the oven on a low heat if you are doing a big batch!