Robbie Hodges  is Assistant Digital Editor at SUITCASE Magazine
When my office closed earlier this year I made light work of setting up my own workstation at home – repurposing a stack of coffee table books for a monitor stand, plumping my terribly inappropriate dining room chair with sofa cushions and seeking out those ugly but capacious mugs that provide unparalleled stress relief when the going gets tough.
As a travel writer, I'd like to think I'm fairly resourceful when it comes to professionalising my surroundings. Historically, I've done a decent job with just an airport floor and a plug socket. One time I fashioned office dividers from rattan sun-loungers in Mauritius, naturally. Over the past year, however, I've ploughed my way through various homely modcons – some useful, others completely frivolous – in a quest to perfect the art of homebodyism.
With many remote workers still stuck in the afore-mentioned ugly-mug stage, this Christmas there are plenty of easy wins to be made by savvy shoppers. I've pulled together an edit of items sure to brighten the day-to-day of any home worker (hello boyfriend, that was directed at you) and a nifty list of tips to help make sure you nail it when buying for the professional homebody in your life.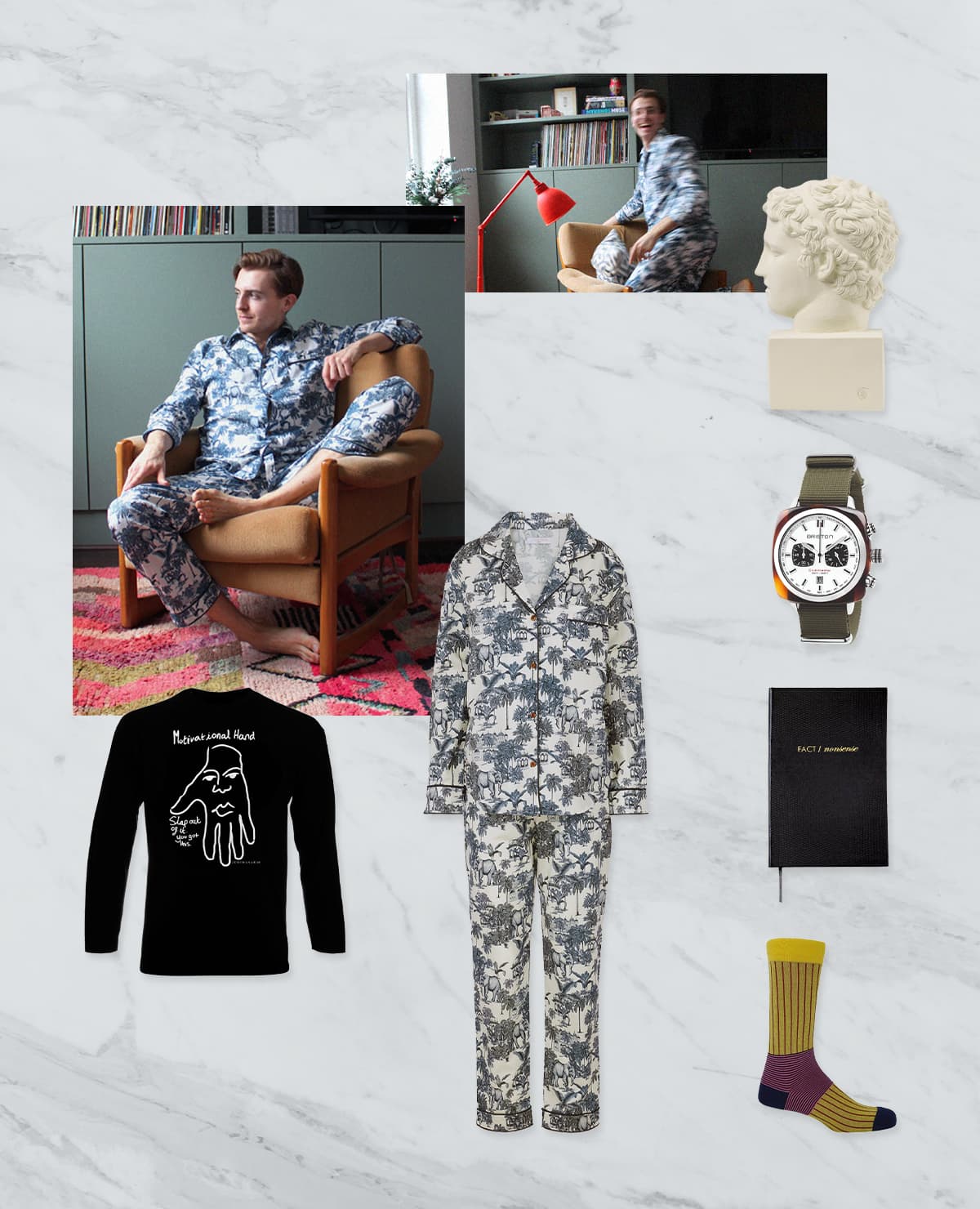 Five things to bear in mind when buying for the professional homebody:
1. Professional homebodies aren't slobs, they're hustlers. The key to a healthy hustle is taking regular breaks – be that a morning jog or a lunchtime ramble. The next time you Facetime your beloved homebody, enquire (in the stealthiest way possible) about the specifics of their working day. My guess is they'll need either a pair of gloves, a hat or an umbrella. Job done.
2. 'Camera off' days usually follow sleepless nights. Make sure the homebody in your life gets those precious eight hours of shut-eye by upgrading their nighttime routine with billowing throws and silken pyjamas so soft they melt into bed linens. On a budget? In my experience, a designer eye mask always goes down a treat.
3. Do sweat the smell stuff. Never before have small luxuries been so appreciated. Even the most ostensibly naff gifts – a pair of socks, for instance – will elicit unheralded admiration as they pad about home all day. A hand-crafted mug? Fill her up. If someone you know is burning the midnight oil, at least make it scented.
4. Further to my previous point; big is bad. Terrible, in fact. This is especially important if the homebody in question has an eye for interiors. A gift that commands a lot of physical space could screw with the homebody's carefully honed feng shui. Worse still, it might encroach on their Zoom background. Either way, they'll resent you for it. Nobody wins.
5. Go easy on the stationery. Would you buy a dentist a sonic tooth stain eraser, or some straight-tip forceps for a surgeon? Probably not. If you're going to buy desk tools, make sure they're either devilishly luxe or tailored to the homebody's specific interests and hobbies outside of work.