My baby is dying. Not in the way in which we will all die someday. But in the he-may-die-anytime way. Austin was diagnosed with a rare form of muscular dystrophy called LMNA-related congenital muscular dystrophy (L-CMD) as a baby, after we noticed he wouldn't lift up his head. This muscle wasting disease will rob him of all limb function and eventually he will develop heart issues. There are no treatments. No cure. We were told to go home and love him. 
We were heartbroken - for him, for ourselves, for our older son who was inevitably going to have to face this trauma. My husband read over 1,000 scientific papers; we networked; we cold-called scientists around the world; we discovered that there could be hope. 
We started a nonprofit, the L-CMD Research Foundation, and we are ready to fund our first major project. The best and the brightest at a U.S. academic institution will create a gene therapy (inserting nucleic acids) and it's the best chance of extending and improving these children's lives. Our hope is that children will be able to rebuild muscle, stave off heart problems, and lead fairly normal lives. 
The implications of this science could change the world and it will be because of the generosity of everyone who sees the love in Austin, like you. We are so hopeful. 
Austin is 1.5 years old now and is happy and joyful. He is as mentally sharp and sweet. Given that Austin is on the severe end of symptoms, we must go seeking the innovations and fund the science to save his life. So why fashion?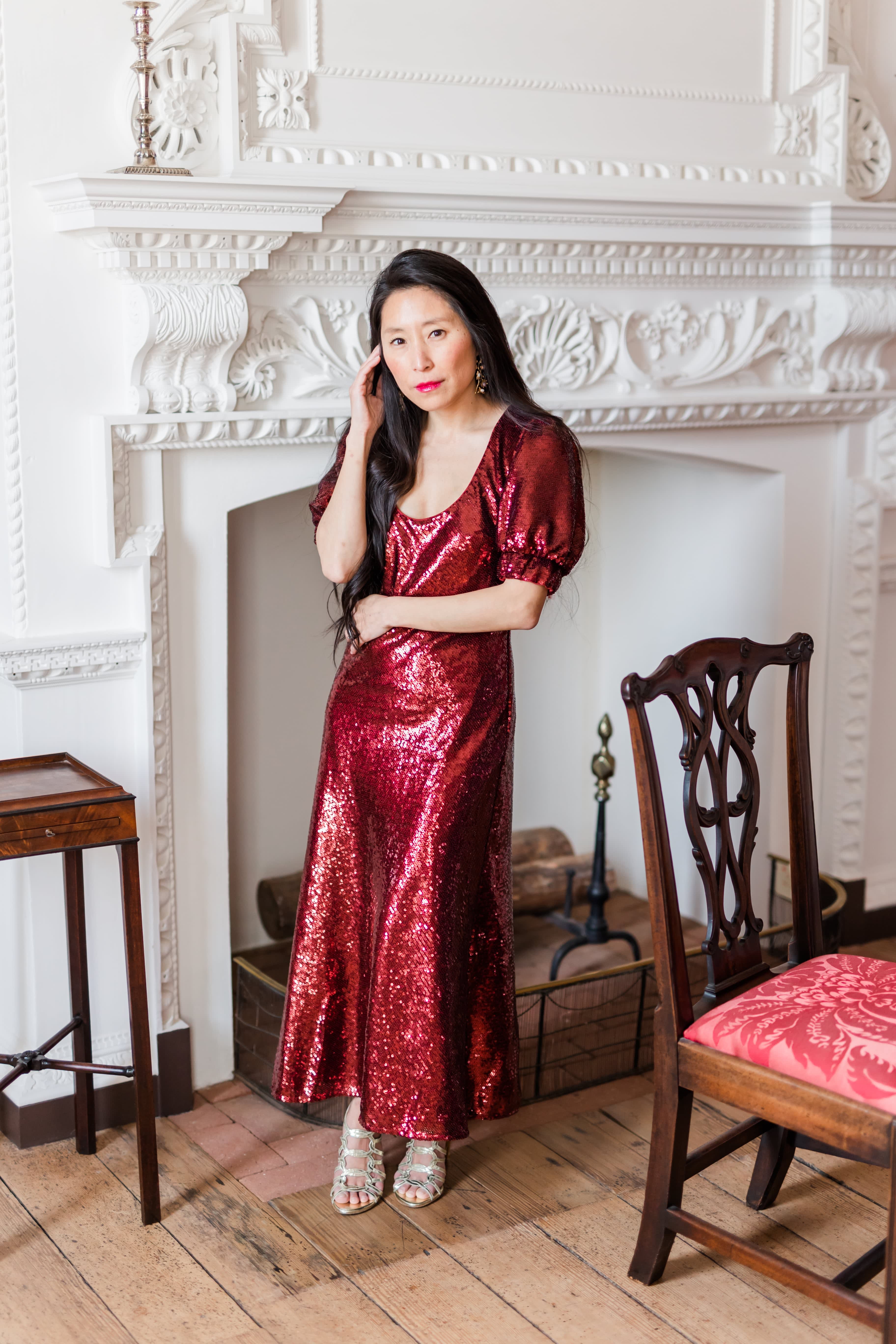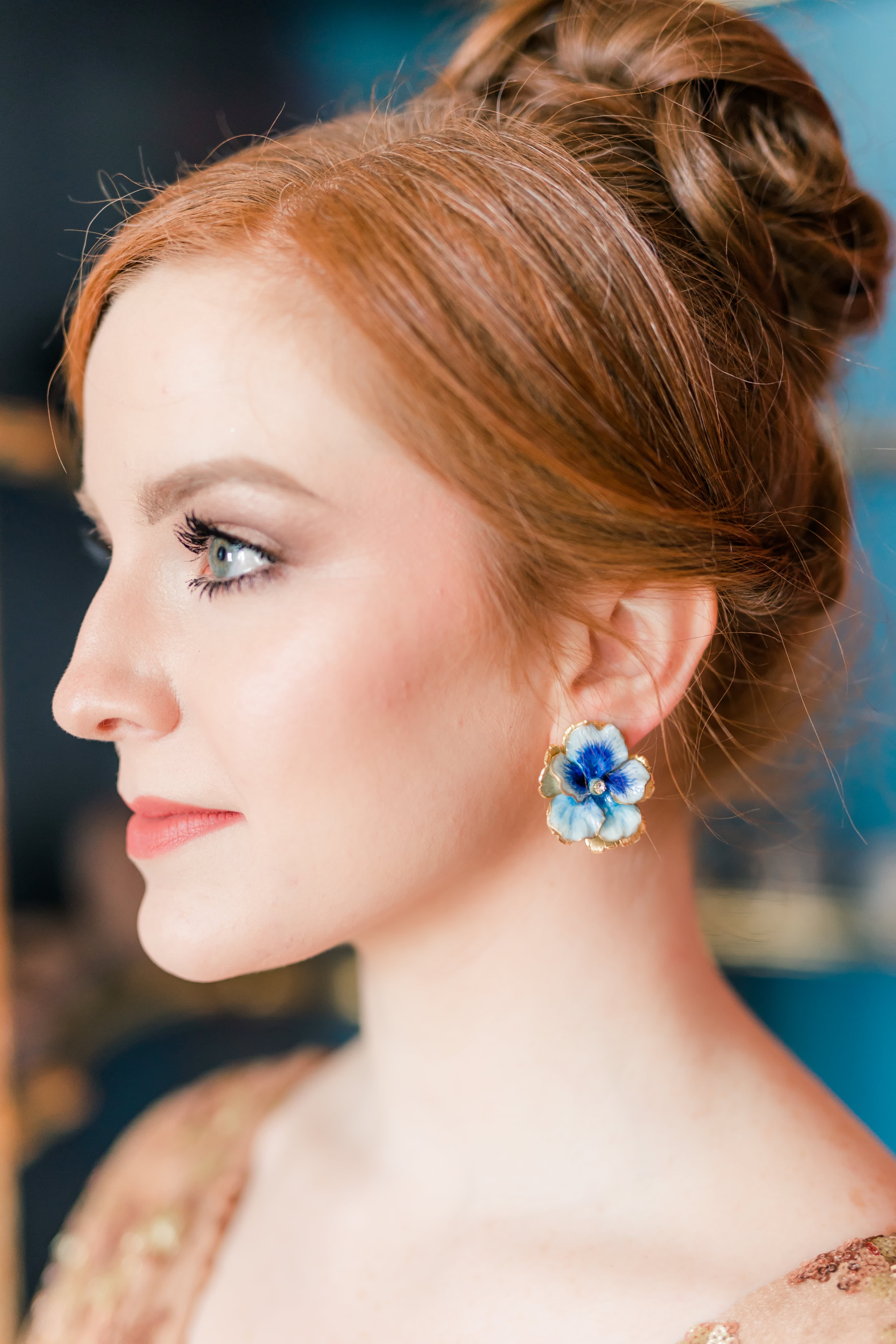 After sharing on social media, I received a call from a college friend. It was Janice from The Pink Reef. She was exploding with ideas. She told me that she had awoken one morning with the vision that she was meant to help me, Austin and our family. I got chills. She was (and is) an amazing human. 
When Janice started The Pink Reef, she knew she wanted to give back and help people. As a reporter for CBS, she met people every day, many times on the worst day of their lives. One of the last stories she did in D.C., was with a mother whose teenage son and best friend were gunned down in their home after leaving McDonald's, a case of mistaken identity. The mother saw Janice, who was pregnant at the time, and grabbed her and sobbed. There was no need for words that day. 
Janice began giving back to those she met on stories, the business funding donations while she worked as a reporter. From the Washington Blind Hockey team to the family of a little boy who was killed in the Sri Lanka bombings, Janice sold earrings to raise money little by little. The gestures are small but big in meaning. For the little boy, some gorillas were saved through the Jane Goodall Institute - something his parents said he would have loved. One of the last things he did was visit the zoo before he died. The gorillas were his favorite.
The Pink Reef will continue to support nonprofits like the L-CMD Research Foundation. We are honored to be among the beneficiaries. Janice created a "Butterflies for Austin" earring, committing to donate 100% of the proceeds to our "2 Before 2" Campaign to raise $2 million by Austin's second birthday, August 27th, to fund this gene therapy. In two days, the earrings sold out. She stayed up until 3am fulfilling orders, energized by the generosity of others. In the first two weeks of asking people to donate, L-CMD Research has raised over $60,000. 
Part of the proceeds of The Pink Reef x Wolf & Badger sales will be donated for Austin's birthday. We hope people see the light and joy in Austin like so many already have. And in that, I know we will reach our $2 million goal.