We've put together a collection of snapshots of fashionable outfits our fabulous staff have been wearing recently!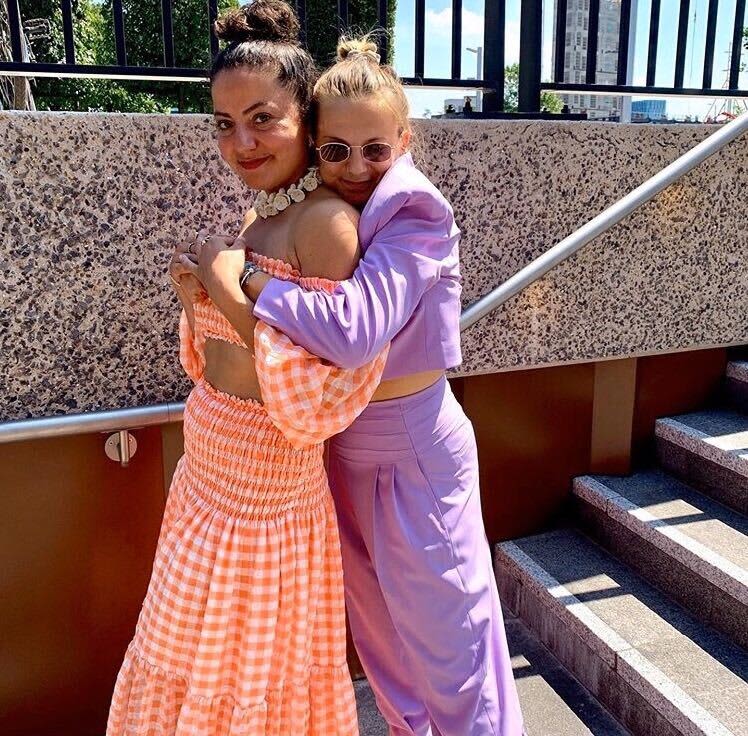 Emel and Alexandra enjoying the sunshine in a bright plaid skirt set by AGGI and matching violet outfit.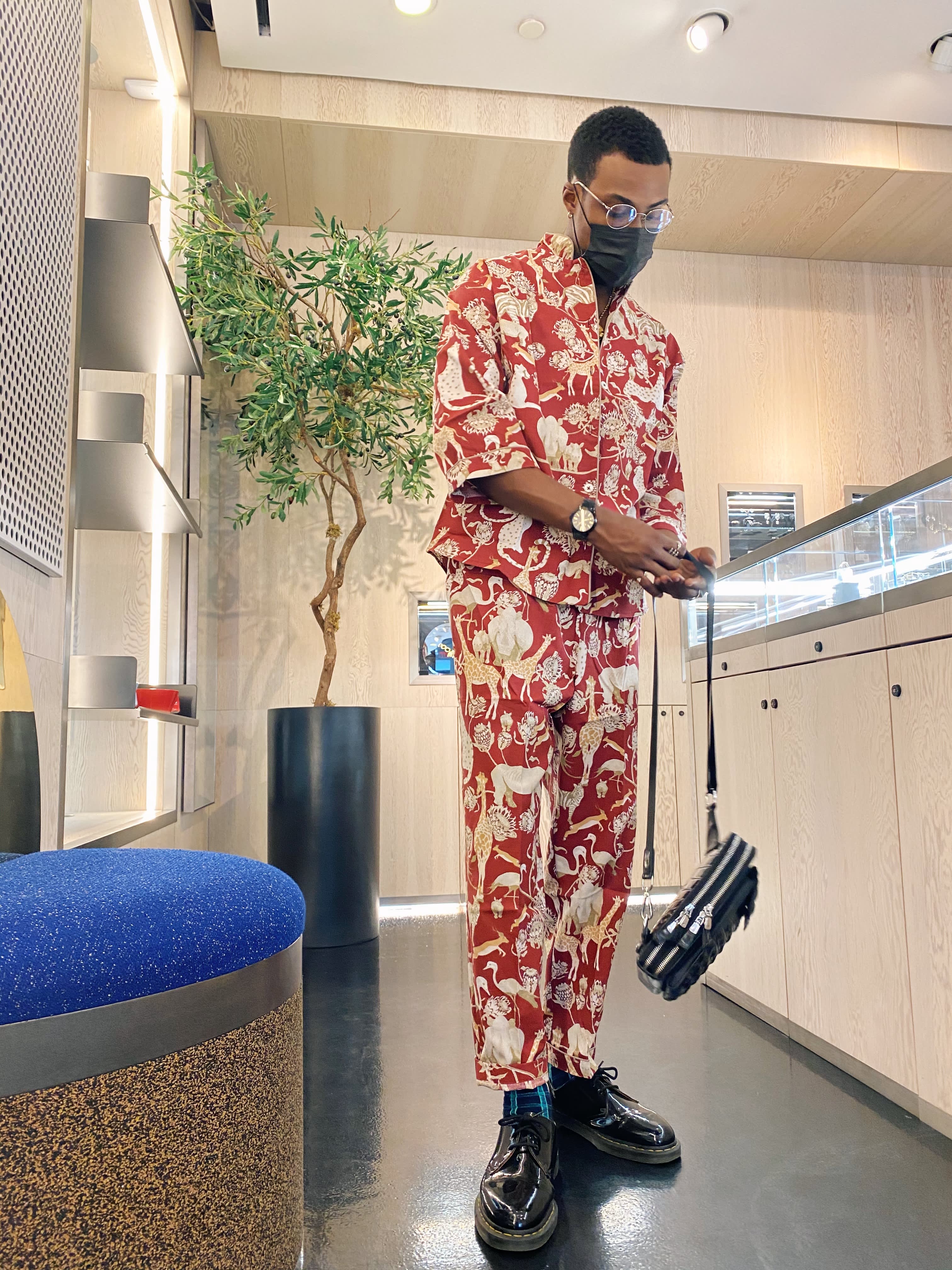 Denzel rocking a safari patterned outfit by C. St Quinton. The blue checks of his socks complement the red animal print nicely, a great example of how to pair clashing patterns together in a fun way.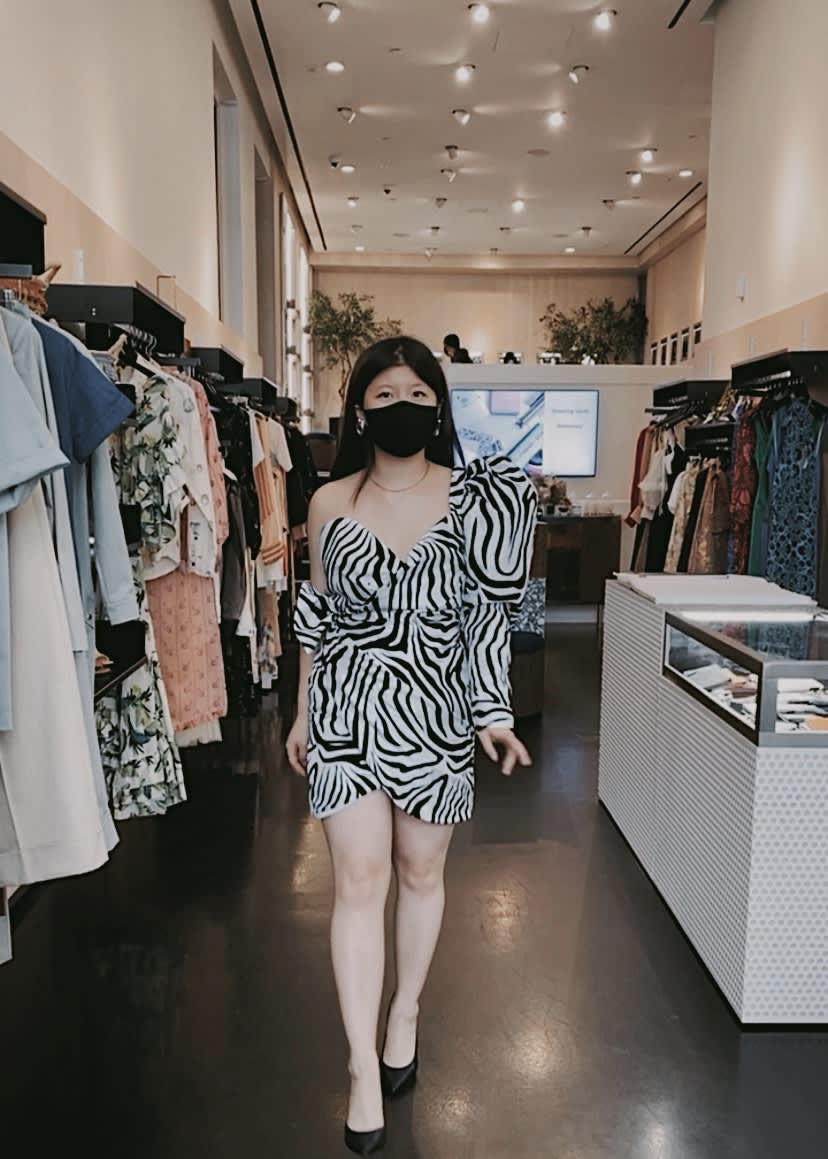 Celia has paired a zebra patterned dress by Paloma Lira with classic black pumps.
A bustier top worn over a crisp white shirt go beautifully with a crocheted bag. The floral design of the top pairs well with the flowers woven into the bag.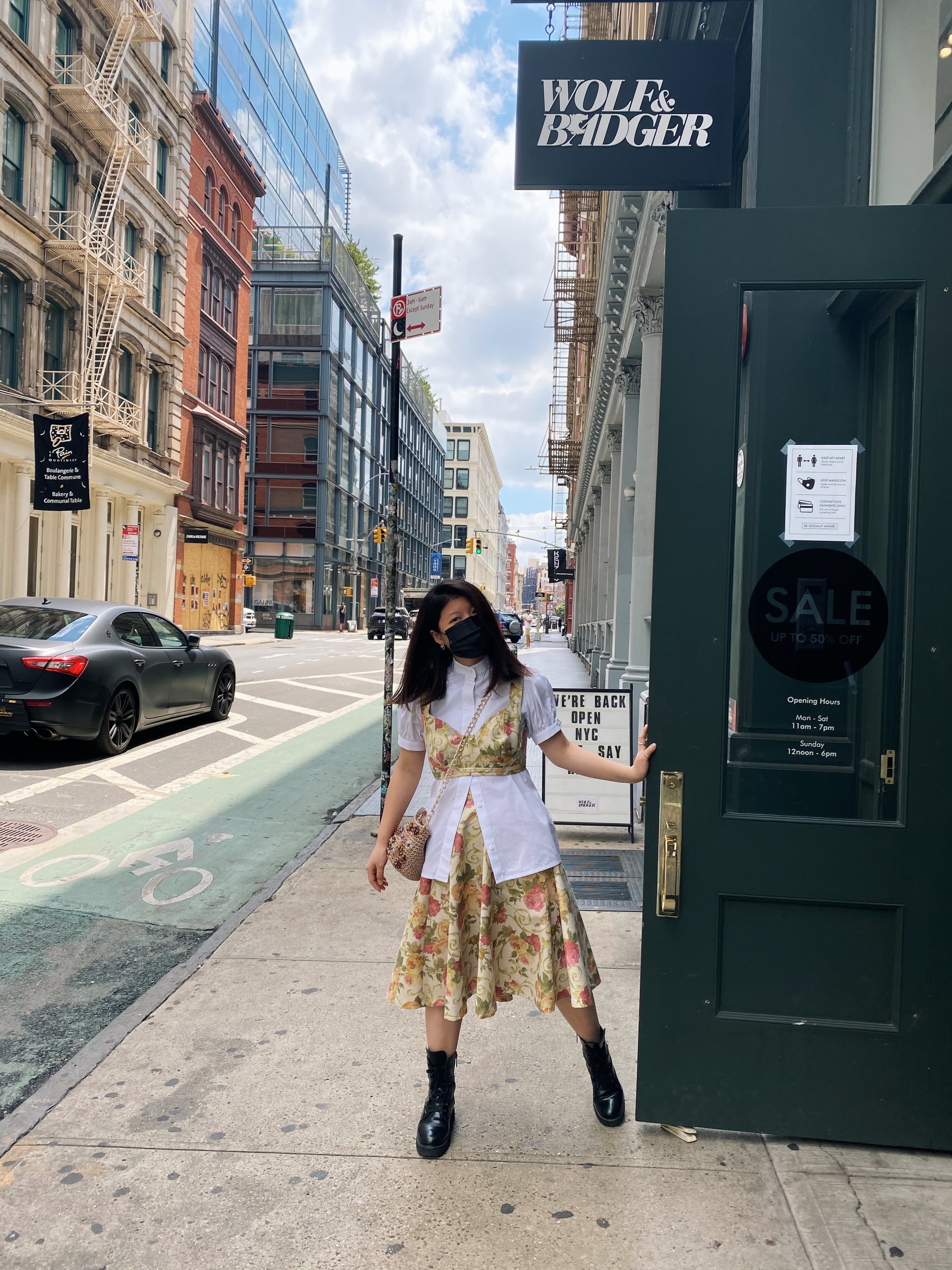 Black boots add a touch of toughness to a feminine outfit.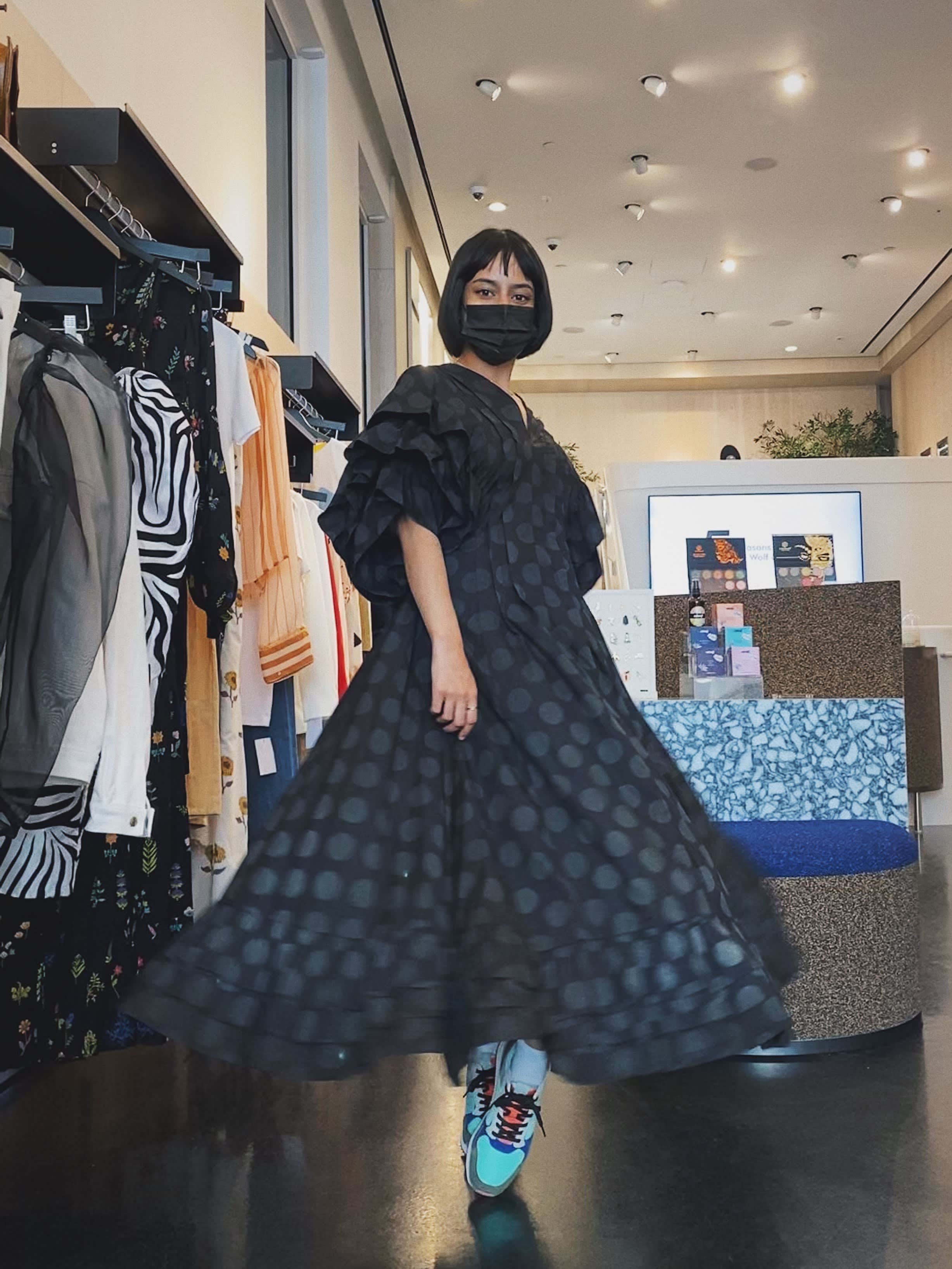 Neon trainers add a pop of colour to a black dress.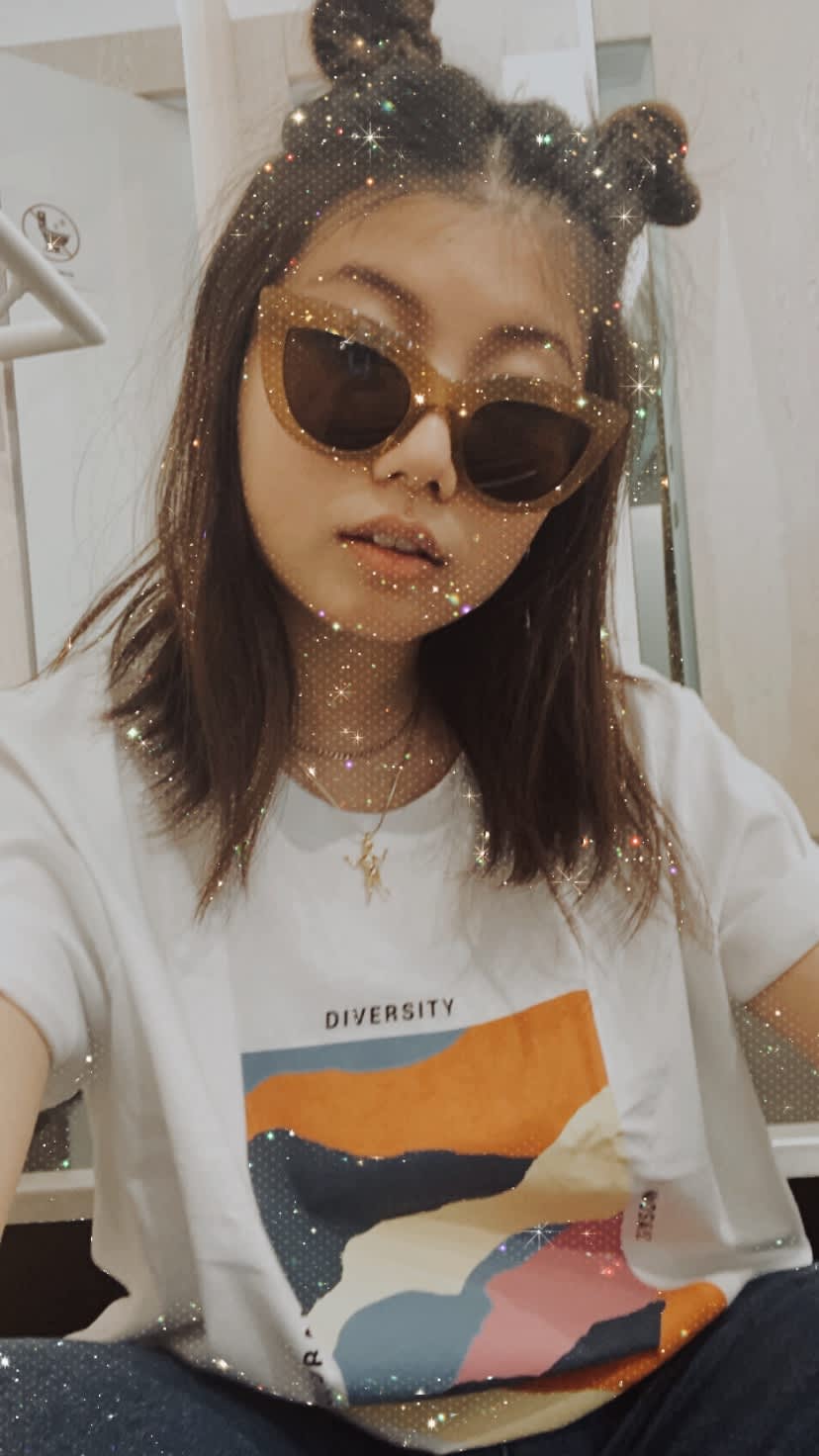 Cat-eye sunglasses and layered necklaces dress up a colourful T-shirt by Westmark London.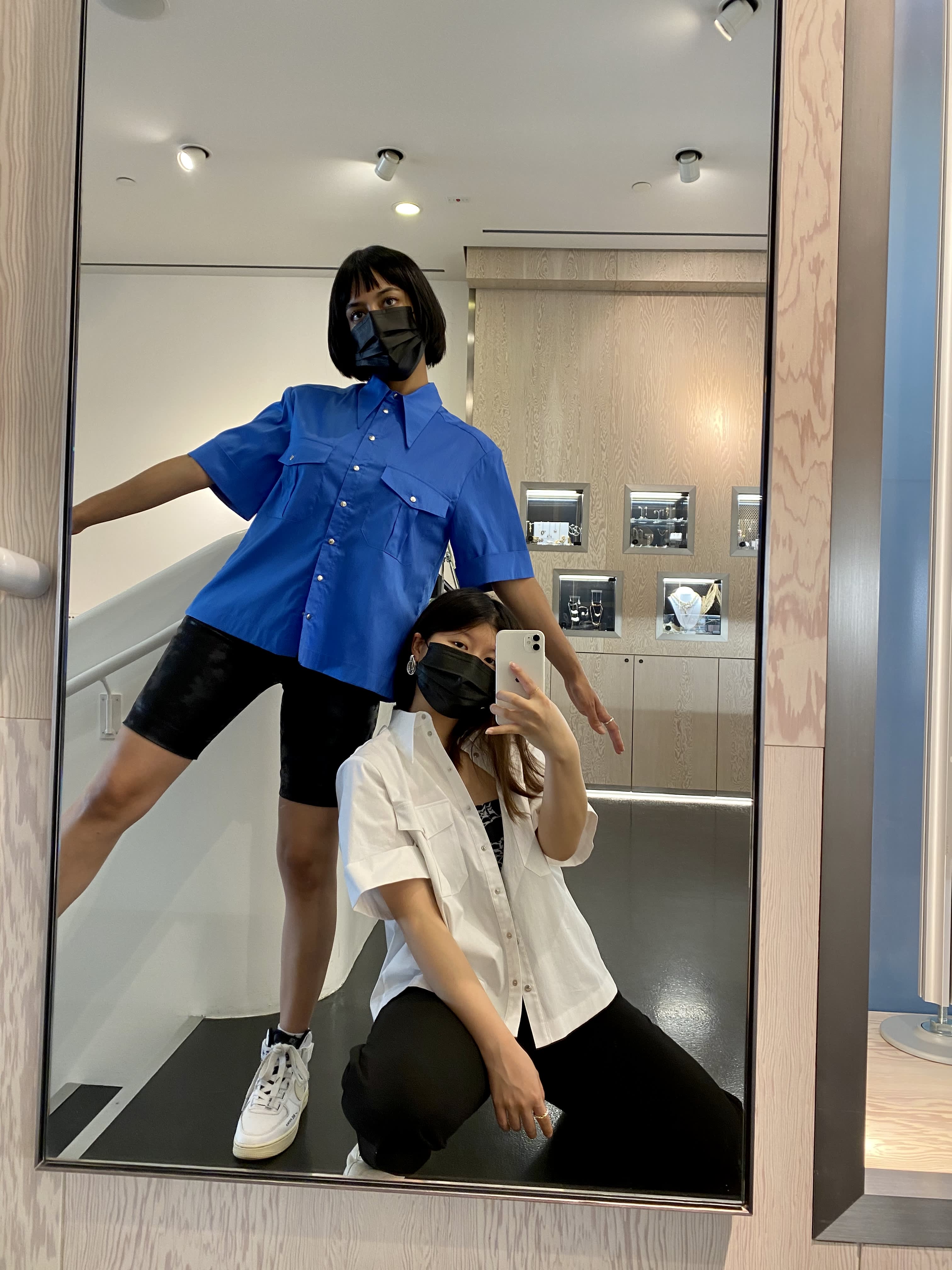 Sasha adds a sporty touch to a deep blue tailored shirt by Diana Arno with leggings and trainers. Celia wears a classic white shirt and black trousers.