The first signs of winter appear on our skin way before we start seeing signs of it anywhere else. The glowing, golden tan we spent those short summer months perfecting has long gone, and all that's left is skin that's dry, dull and in need of some TLC. It's not just the cold weather that does it; it's the constant fluctuation between temperatures, the cold wind outside versus the hot blast of heating that really wreaks havoc on the skin. Glowing skin has been one of the hottest beauty trends of 2016, so here are our top tips for locking in the moisture and getting the best complexion possible this winter.
Face
The key to hydrated skin in the winter is implementing a skincare routine that you will actually stick to. Simply moisturising on a daily basis is not enough to give you the skin you desire. 
Moisturise
Start with the Saisons D'Eden Beauty Cream for Autumn/Winter, it's organic ingredients and high Vitamin E content will leave your skin feeling nourished and looking radiant.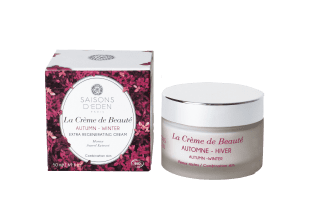 Oil Up
Follow this by using an essential oil, such as the Argan Oil by Melchior & Balthazar. They are your best bet at achieving a winter glow, they help to lock in moisture as well as soothe any dry/flaky skin. Try adding a few drops into your moisturiser if you need to keep your routine short and sweet!

Magic Masks
Give your skin a little bit of extra love by introducing a weekly facemask into your routine. The Coco Mask by Skin & Tonic is made with creamy coconut milk powder, cooling aloe vera and kaolin clay that will have a lasting effect on your skin, leaving it feeling plump and looking dewy.
Hands 
Having dry hands is one of the most claustrophobic feelings in the world, and in the winter months there's often no escaping it. Smother them in Enriching Spelt Hand Cream by Aeos on a daily basis and you'll have happy hands in no time.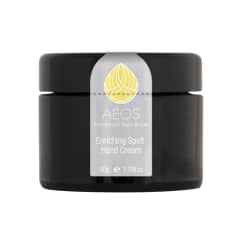 Lips 
Possibly the most annoying thing about winter is the chapped lips that go with it. Apply the Seaweed and Sea Lavender Lip Balm by Haeckels, a natural form of hydration that will protect your lips from the elements and leave them feeling soothed and soft.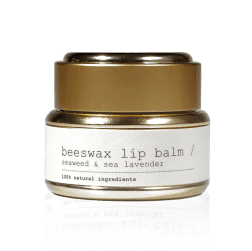 Body
A full body moisturising session is the last thing we want to do when we've jumped out of a warm shower and the bedroom is freezing cold, but it's an absolute must if we want to avoid dry and scaly skin. Slather on some Cupuacu & Nut Oil Body Butter by Ambre Botanicals; this blend is extremely nutritious, soothing and moisturising for the skin and will leave you feeling like a goddess even when it's icy outside. 
Ambre Botanicals, £25