The Avinas woman is a free bohemian spirit always keeping it classy. She enjoys the simple things in life and jewelry is a way of complementing her personality. Avinas means Aries in Lithuanian. It refers to founder and designer of Avinas Jewerlry, Fabienne Fryba's astrological sign and culture. In 2011 she pursued her childhood dream and studied jewelry design and making in New York City. We spoke to Fabienne to get a glimpse at how the brand began.
What made you decide to start Avinas Jewelry?
It actually happened by accident. I went to the hardware store and bought some materials and started experimenting with wires and beads. Luckily, it turned out to be a good thing, as most of my friends liked my designs. I was doing my undergrad at the time so I started small, pop-ups and small events to get more confident and also to get to know the market better. Stores started getting in touch with me and asking to carry my designs. That's when it struck me: maybe this could be my future.
After uni, I decided to move to New York and go from studying psychology to studying jewellery. After I came back home to Zurich, I took some time to get reacquainted with the Swiss consumer, and worked for a while as a fashion editor in a leading Swiss newspaper.
While I did that, I took the time to set the ground stone to set up my business. I think that for young entrepreneurs it is really important to actually do their homework before setting up shop. And so I followed my own advice, wrote an ambitious business plan and set it all in motion.
So as time went by, more and more costumers started following Avinas and we're now not only sold in selected boutiques around the globe, but also the biggest department stores in Switzerland. Now we're branching out even further. I really want to make Avinas an established brand.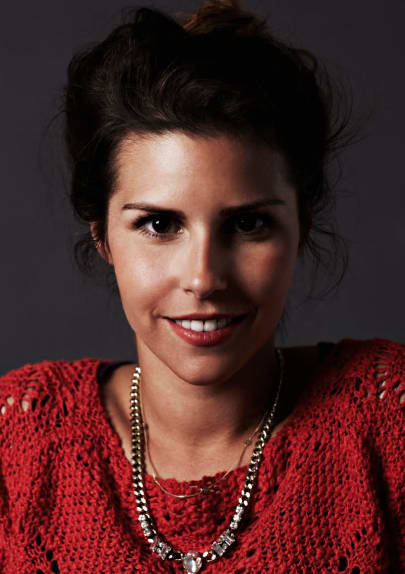 Have you always been interested in fashion?
I think my 63 pairs of shoes and too many bags to count speak for themselves.
What have been the highest and lowest points on your journey so far?
Well… when you're on your own business-wise, the highs are very high and the lows are very low. Although I think we're on a steady point right now, it is always easy to ruin it if you're not careful or well organized.
What was the inspiration behind your latest collection?
Wanderlust. Right now this means L.A. and the whole retro/gypset vibe. Having a margarita at Chateau Marmont, breezy dresses with lots of cuffs and necklaces.
Do you ever struggle to stay inspired?
I don't have to be inspired all the time. I mean…. It comes and goes. But when is time to create, I rally up and put all the pieces together.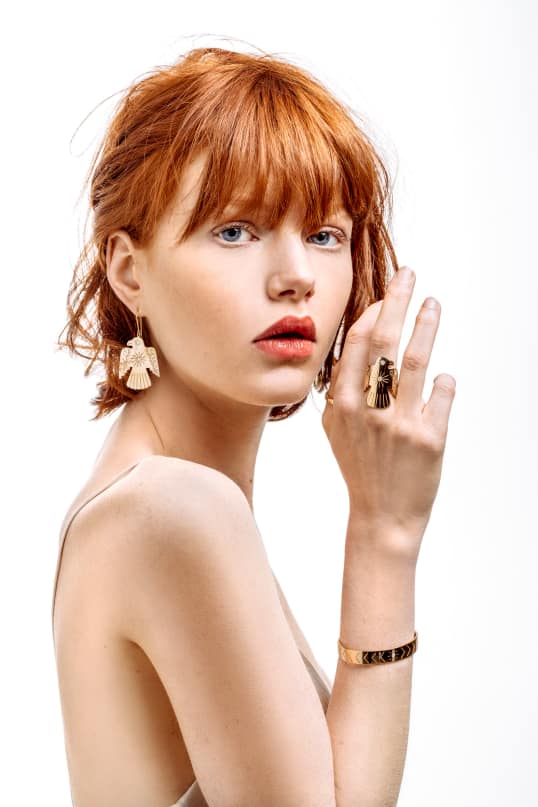 Where is your go-to meeting spot?
Wherever there's a Soho House.
How would you describe your customer base?
It's all about the free spirited woman. She's sort of bohemian in a chic way. She's aware of tendencies and she applies them carefully, creating timeless looks that her grandchildren will not find outdated. I'm very environmentally aware and we choose our materials wisely. We use recycled silver and gold and we only use fair-trade stones.
Is there anyone you would love to see wearing your designs?
Natalie Portman and Sienna Miller incarnate the full spectrum of what it means to be an Avinas woman.
What helps to keep you sane?
Margarita's and movie nights.
If you could only wear one piece from your collection, what would it be and why?
That would be the bohemian horn necklace. It's a strong but minimal design that symbolizes feminine strength and my sign, Aries (Avinas is how we say it in Lithuanian).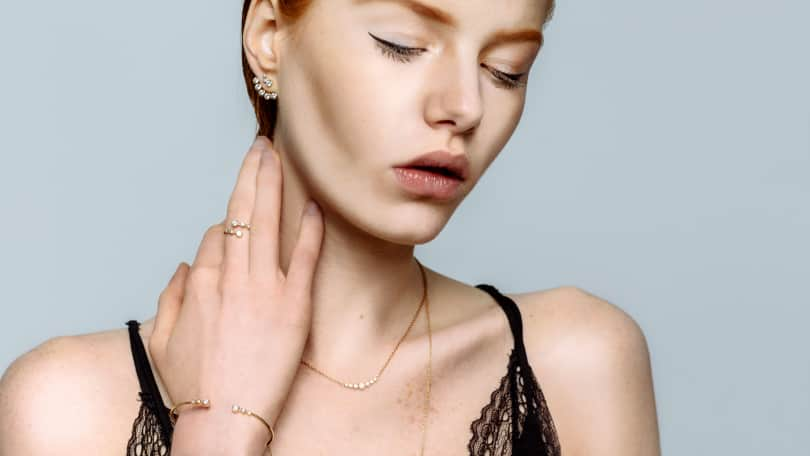 What's the biggest style mistake you've ever made?
I had a faux-hawk once…
Is there another designer whose work you particularly admire?
Aurélie Bidermann.
What's the best piece of advice you've ever been given?
"If you create jewellery for people who ride the limousine, you'll ride the subway. But if you create jewellery for people who ride the subway, you'll ride the limousine." Wise words from my jewellery rendering teacher.
What drew you to Wolf & Badger?
The cool style and the eclectic selection of upcoming designer brands.
Where do you see the brand in 5 years?
Hopefully still growing and more established as a brand.