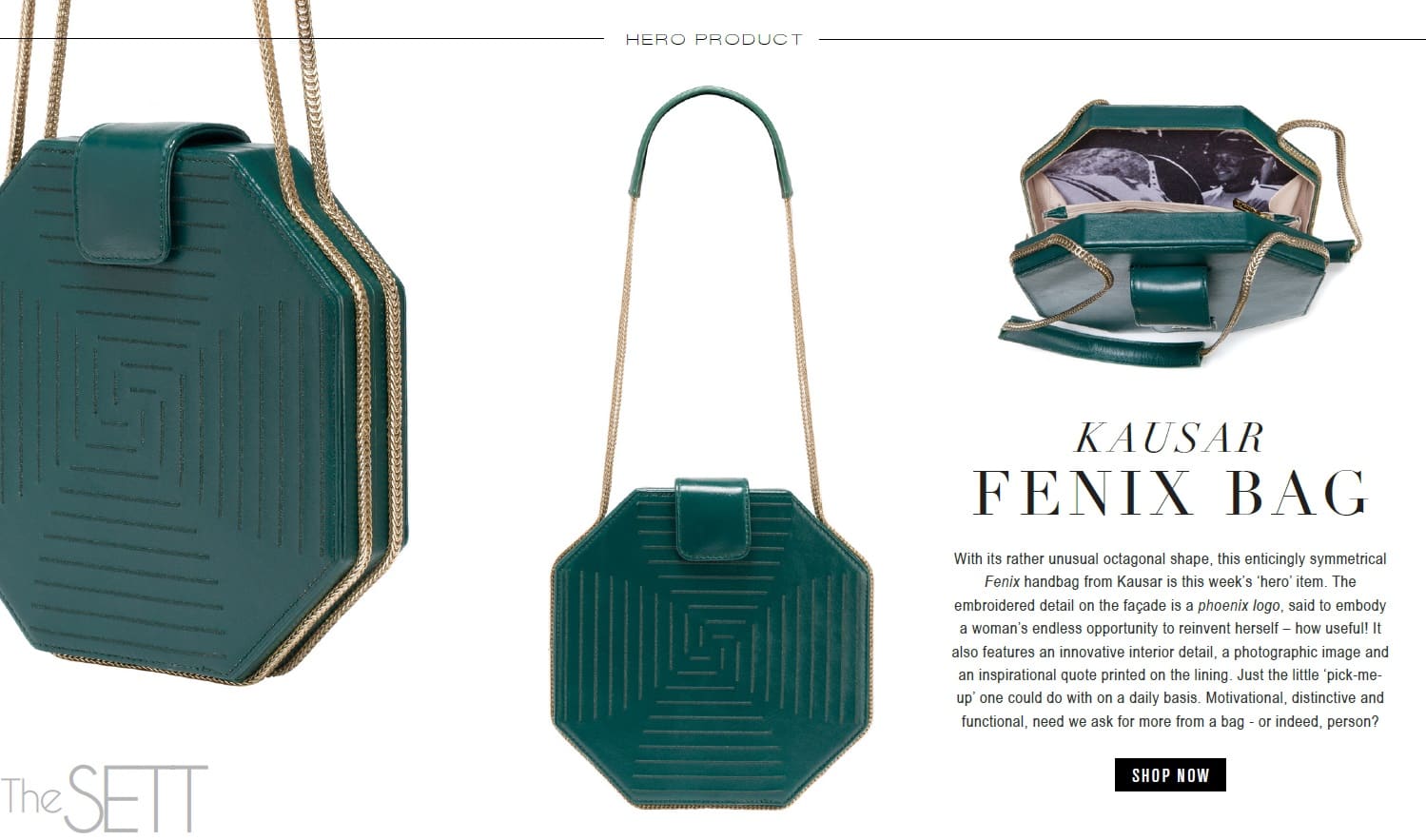 With its rather unusual octagonal shape, this enticingly symmetrical
Fenix handbag from Kausar is this week's 'hero' item. The
embroidered detail on the façade is a phoenix logo, said to embody
a woman's endless opportunity to reinvent herself – how useful! It
also features an innovative interior detail, a photographic image and
an inspirational quote printed on the lining. Just the little 'pick-me-up'
one could do with on a daily basis. Motivational, distinctive and
functional, need we ask for more from a bag - or indeed person?