After graduating from university with a degree in fashion photography, Alisa Smirnova started working in a leather manufacturing studio owned by her mother. After learning a bit of the trade she decided to take the next step and start designing her own collection. Knowing key tanneries and hardware suppliers around Europe really helped Alisa put her ideas into reality and being able to try out different materials and tools was really helpful to her when designing a new collection.
Alisa launched her eponymous brand in 2013 and has continued to learn and grow ever since. "Starting from the very beginning it has had its challenges, but with new collections coming out that really excite me and finding the right stockists like Wolf & Badger, it has all been extremely rewarding".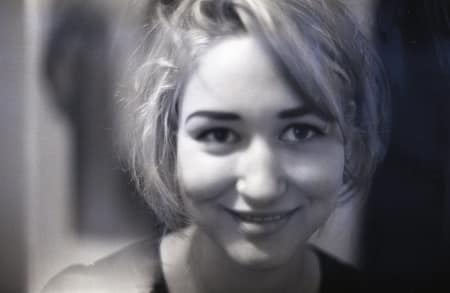 Have you always been interested in fashion?
I went to see my first fashion show with my mother when I was 12 – Jean Paul Gautier. It was very exciting and I loved the buzz it created, ever since then I've been interested in all the different aspects of fashion.
What was the inspiration behind your latest collection? 
I found an old bag my mum had made in St Petersburg in the 80's, I loved the shape and the construction but as it was very worn I wanted to remake it with finer leather and new hardware. I then applied the same ideas and construction to other styles and from that new ideas were born and I was able to develop a new collection based on one handbag. 
Do you ever struggle to stay inspired?
Sometimes, however I always have ideas floating around in my head that I can take to the studio and begin to make by drawing up new designs and making new patterns. During the making process new ideas develop and bounce off old ones, being present during sampling helps me tweak the bag until I am fully satisfied with it.
Where is your go-to meeting spot?
This would usually be at my studio in Stratford because it gives me the opportunity to showcase materials as well as any new designs I am working on.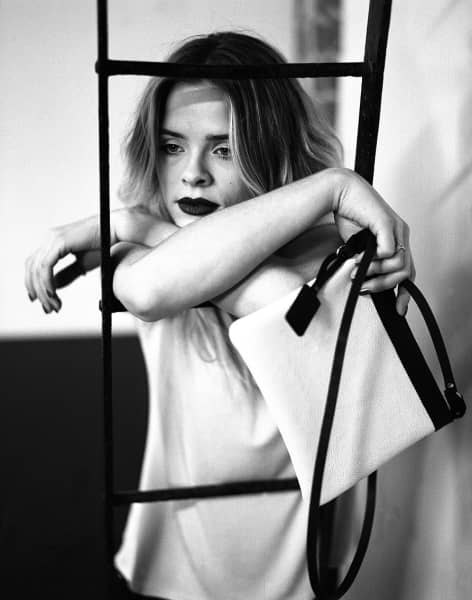 How would you describe your customer base?
Young professionals who appreciate locally produced luxury hand crafted accessories.
Is there anyone you would love to see wearing your designs?
Kim Gordon, Kathleen Hanna, MØ
What are the morals you run your brand by?
Never put out a low quality product.
Do you have a mentor?
Yes, through the Prince's Trust.
If you could only wear one piece from your collection, what would it be and why?
Definitely my Blue Patent Mini Backpack! It's big enough to carry my everyday life and it looks great with almost everything, especially simple dark outfits.
Is there another designer whose work you particularly admire?
Gareth Pugh, Victoria Beckham  - many others. 
What's the best piece of advice you've ever been given?
Wake up early.
What drew you to Wolf & Badger?
Wolf & Badger is a fantastic shop in a great location showcasing many interesting new designers and I really wanted to be a part of that. 
Where do you see the brand in 5 years?
Stocked in shops worldwide with my female collections but also diversifying into a male specific range.