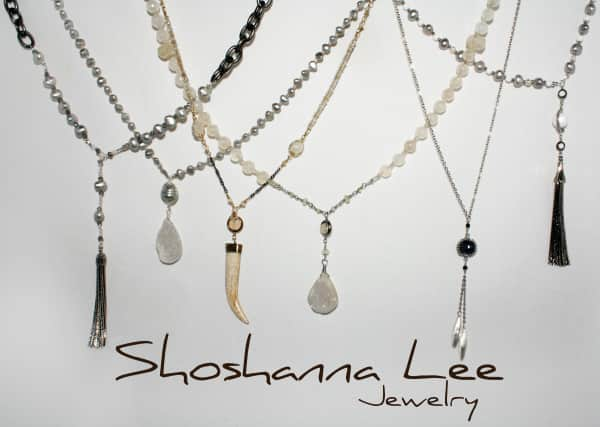 Can you give us a bit of background on your brand, when you started it and why?
I took my daughter to a bead store in December 2010 to learn how to make wrap bracelets.  I was also looking for something to bring to a 'grab bag' exchange party and I found some beautiful sapphire beads. I bought some of them and made some bracelets.  It was a 'grab bag' where everyone could exchange their gifts. I had some extra bracelets and two people at the party wanted to buy them.  Those were the first sales I made.  A couple of other people also wanted to buy the same bracelets and asked me to make some more. I was surprised someone would want to buy something I had made so I decided to buy more beads and made some more bracelets that I took to a local store to see if they could sell. The owner bought five on the spot and sold them that day. She called me and asked if she could have more. That was the beginning of Shoshanna Lee Jewelry.
What inspires your work?
My core inspiration is the bead.  Sapphire is a precious stone and in its raw form I think it is just as beautiful as when it has been cut to its highest quality. I find the beauty of this raw form inspirational.  I believe a person's inner beauty is found in their inner self. For the last 30 years I have been exploring the primitive nature of human behaviour and the inner-self. This exploration has been fundamental to my creative process. I find inspiration from the precious stones I personally hand pick and use as a basis for my designs.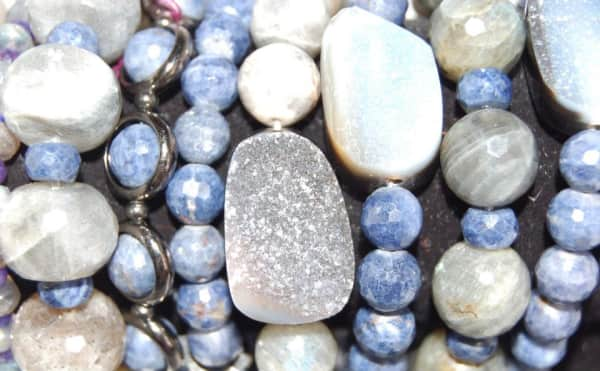 What is the most difficult aspect of running your own label?
The most difficult part of running my own label is the operational side of the business, especially adapting to the criteria of large retailers.  Balancing the operational side of my business with quality control and not straying from the original essence of Shoshanna Lee, which is core to my creativity, is an on-going challenge with each stage of my company's expansion. As my business has grown I have have to constantly increase my knowledge base so I can manage the day to day behind the scenes work, maintain profit margins, control expenses and appropriately re-invest back into the company.
Which part of the creative process do you enjoy most, and least?
I enjoy combining the stones, design and the way each piece is hand made.  I also enjoy the actual act of beading, which is to bow ones head in prayer.  Every piece is made in a serene and spiritual environment, which I think is reflected in the design and the feel of each piece.
There is no part of the creative process I don't enjoy.
Is music important in your working day, what is on repeat at the moment?
Music is important because it is part of the five senses. It sets the mood, making for a relaxed environment and working rhythm.  Solomon Keal's classical music is one of our favourites.
http://www.youtube.com/watch?v=MrfQ0d6Ekc0&feature=plcp
If you had a chance to do it all again, what advice would you give to a younger you?
I would not change anything. I would just advise a younger me to remember to remain humble when enjoying the sucesses and focussed when faced with challenges.  I would also be sure to advise a younger me to use the opportunity that exists in everyone I come in contact with and be open to learning from them.
What is your guilty pleasure?
Chocolate
Where is your favourite city/place?
Anywhere as long as I feel happy and grounded
Who inspires you?
Any person who faces their fears and grows to be a better person for it.