Irish designer Eily O'Connell describes her creations as "treasures of wearable art that have a mysterious and other worldly presence". Drawn to the illusion of mistaken identity, her collection replicates recognizable organic matter to create new life forms. As a creator Eily imitates the divine power to alter natures path, using the process of casting to create evolving hybrids. Chaos and a sinister presence are often feelings which resonate within her work.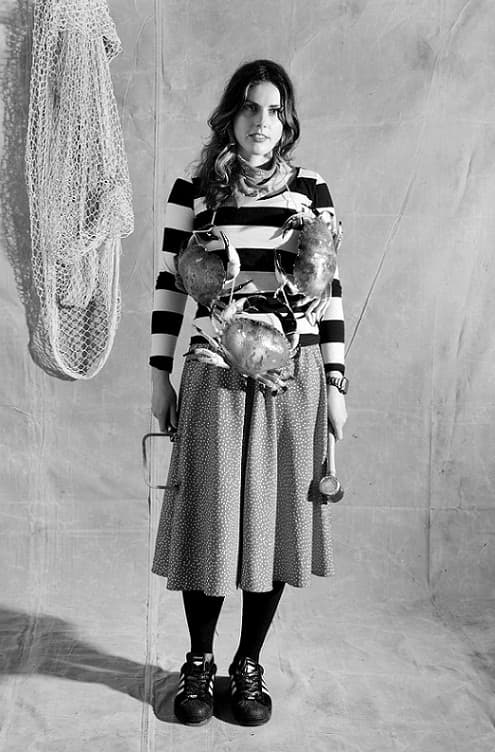 - What inspires you and your work?
Coming from country so affluent in natural beauty, it's hard not to be influenced by the nature it beholds. But, I am also very aware of the deterioration and threats so this leads to the macabre essence my work. Each piece is a one- off 'Hybrid', a new species of jewellery finished individually. Designing each piece is a cross between a science experiment a riot of spontaneity so the end result is just as organic as the process.
- Which part of the creative process do you enjoy the most, and which part do you dread?
Love: When I'm designing and surrounded by all the interesting things I have found and seeing what beauty I can extrude from the chaos. I get my kicks from the moment solder melts to bind something together into wearable art, it's just magic.
Dread: Seeing the price of metals rocketing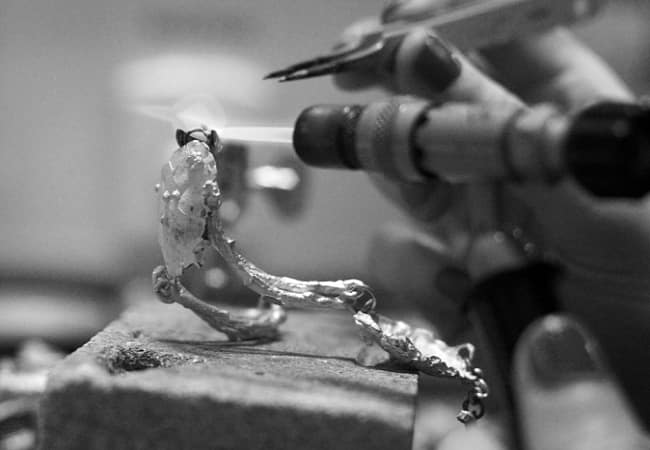 - Where is your favourite city/place?
Motovun in Croatia and Kyparissia in Greece spring to mind but I always fall in love with something everywhere I go so I couldn't pick one place.
- If you weren't doing this, what job could you see yourself having?
I would be a professional pianist. Music has always been an integral part of my life along with art and so it was always one or the other.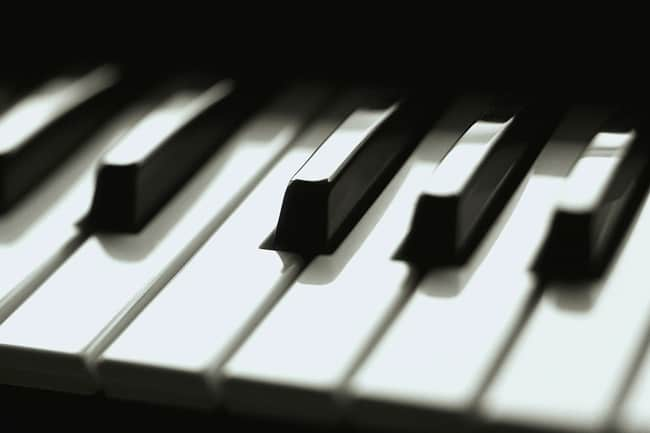 - If you had a chance to do it all again what advice would you give to a younger you?
Work hard, be passionate and keep yourself happy and you'll succeed. Go with it, jump over it and get a taste for coffee.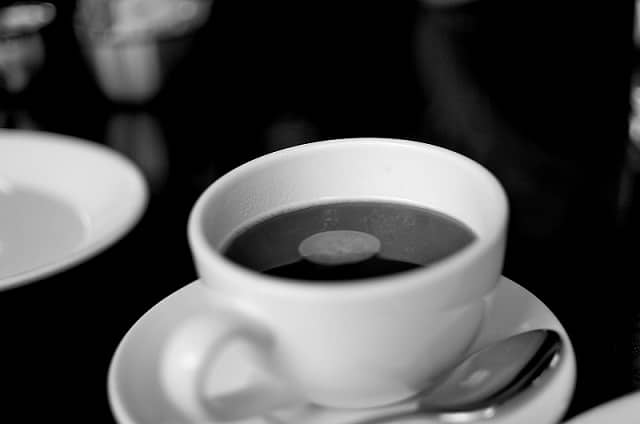 - Wolf or Badger? Which are you and why?
A Wolf because I'd always have a loyal PACK of mates around to feast and howl with.