This week, we are introducing you to Canadian designer Golnaz Ashtiani. In 2011 Ashtiani won the prestigious Toronto Fashion Incubator award for best new label. Her work has become synonymous with modernism and precision cutting, creating strong and flattering silhouettes. Her collection features swingy suiting, panelled blouses and angular sleeved dresses in a crescendo of soft shades.
- Can you give us a bit of background on your brand, when you started it and why?
As a graduate of London College of Fashion in 2007, I began working for a few design houses before launching my own label. The brand was established in 2011 after I was awarded the top prize and the title of best new label in Canada. The focus of the brand is on precession cutting and interesting colour and fabric combinations; design for professional women who want to look sophisticated yet fashionable and unique.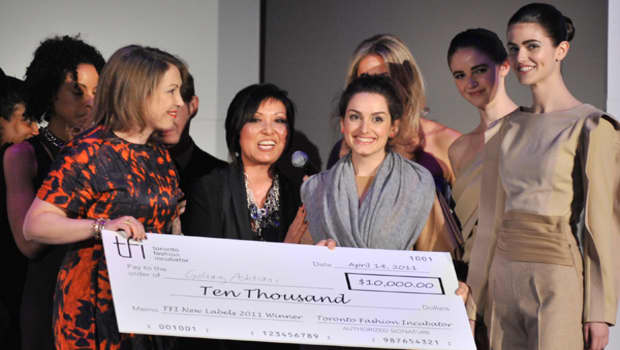 - What inspires you and your work?
My inspiration varies each season but the underlying element of my work is my admiration of past eras. Usually there is an artist or a movie that inspired me and I try to put a contemporary spin to this past era.
For example, my AW'12 collection was based on a work of Russian photographer 'Oleg Dou'. And for SS'13 I've taken different direction:luxesportwear combined with 1920's art deco is where I'm heading this season.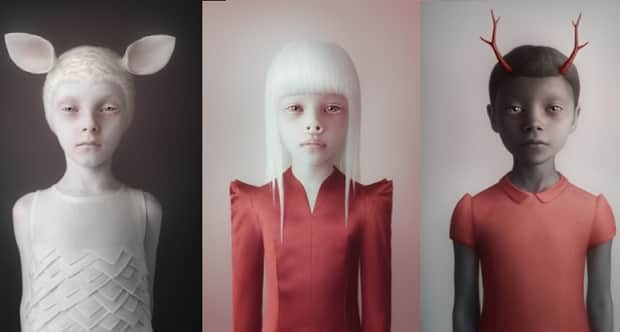 - Is music important in your working day, what is on repeat at the moment?
I can't work without having some music playing in the studio.
Usually I change the playlist every season, depends on the mood and the direction I take for the upcoming season.
Right now, Santigold and Miike Snow get me into the working mood and speed me up a little bit. Usually I tune into 80's radio when I have interns working with me to keep everyone happy.
http://www.youtube.com/watch?v=mIMMZQJ1H6E
- If you had a chance to do it all again, what advice would you give to a younger you?
Don't be scared of trying out new things. Just roll with it and keep on doing what you do best.
- What is your guilty pleasure?
I have so many but right now its sweets. Russian Napoleon cake is what I can't stop thinking about.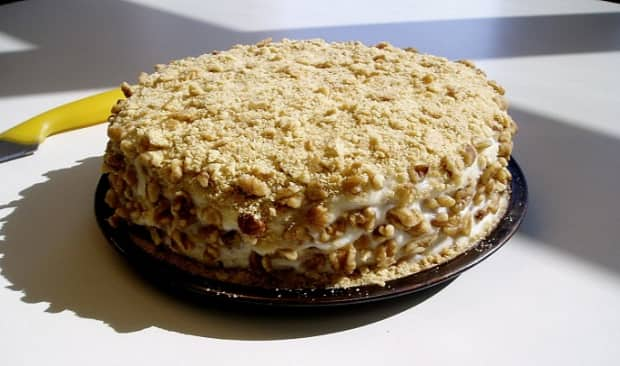 - Where is your favourite city/place?
New York City; it is just full of excitement!