KAS New York was created in 2007 by designer and founder, Kirat S. Anand. Born and raised in New York he began his career as an investment banker, but it wasn't long before he left to follow his heart and become a designer. With striking silhouettes, a vibrant colour palette and innovative patterns which transition from day to night, KAS's versatile pieces are original, stylish wardrobe essentials.

-Can you give us a bit of background on you and when you started your brand and why?
Being fashionable and enterprising were organic traits that were instilled in me since day one. I was raised by parents who were self-taught designers and merchants. I was brought up in an environment of fabrics/prints and profits/losses. Even our vacations revolved around foreign manufacturing locations or market opportunities. It was this encompassing environment that subconsciously planted the seed for fashion and flair, which led me to eventually leave the life of investment banking to pursue my passion in the arts. While at school I excelled in finance, and post-graduation, like most of the students at university in the States, I lined up eager and ready to sacrifice everything in order to obtain a position with high powered investment bank. By recruiting and hiring me, JP Morgan gave me the greatest gift, the gift of insight. Even though I loved my time there and I made lifelong friendships, the greatest thing I learned at Morgan was that I had no real desire to be a part of the masters of the universe. Faith had another path for me, and it wasn't Finance; it was Fashion. It's funny, looking back now I feel fortunate I was able to find what I love and have the courage to follow it.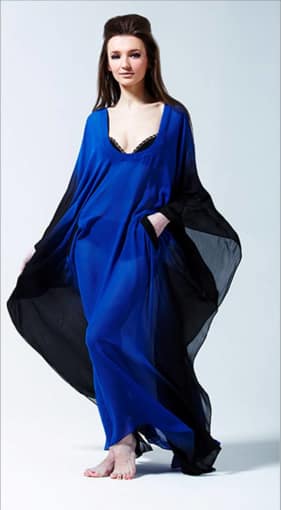 -What inspires you and your work?
I get this all the time. "How do you come up with these designs? Where did this technique derive from?" And I guess the honest answer is through perseverance. Art, travel, culture, nature and historical designers all play a roll in my thought process, but at the end of the day my constant driving force is her. I love seeing her wearing KAS and bringing my canvas to life. The most vibrant prints and intricate cutwork don't compare to her rocking my outfit.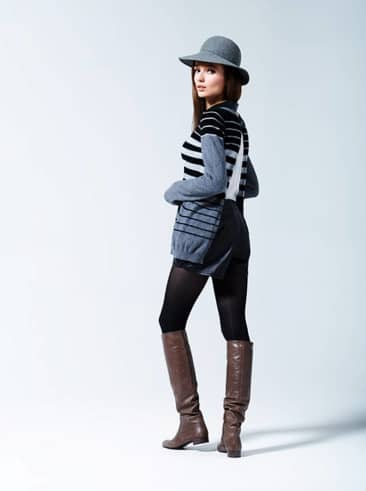 -What is the most difficult aspect of running your own label?
Often times I find myself not able to spend as much time as I would like in the creative and design process, which I enjoy the most; as I am too busy running the business.
-Which part of the creative process do you enjoy most, and least?
The entire creative process is a high, from Sketch, to Swatch, to ultimately the Style. It all feeds into one another. Putting best sellers in the boutiques is the self-fulfilling goal every designer is after. However, selling and placing a collection is only the beginning. Seeing it through and making sure your partners persevere and profit is the key to longevity in this industry. And as for the lows, I would say imitators or copy cats. Our field is full of talented individuals, and the industry thrives off creativity, so whenever you see someone mirroring and mimicking your every move, either in strategy or styling, it's sad. But then I am reminded of the famous English author Charles Colton's quote, imitation is the sincerest form of flattery, so thank you.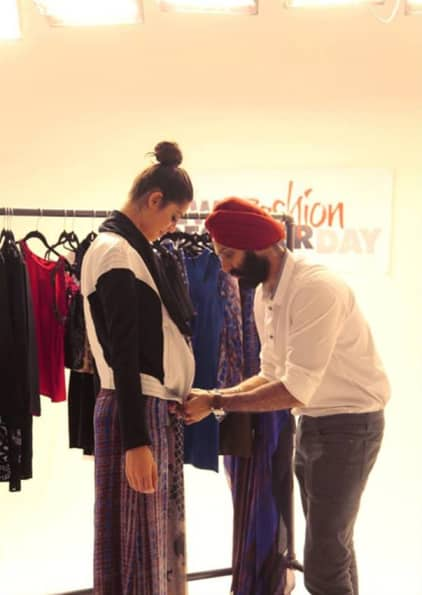 -Is music important in your working day, what is on repeat at the moment?
Haha, I can't believe you are asking this, she will love this! We have our own DJ in the design studio, DJ Rose from Brooklyn. And she knows how to get everyone in the mood. If you are curious to hear what she is playing you can follow our showroom tunes on spotify.com/KASNEWYORK.

http://youtu.be/DJkWoAhSiZ4
-If you had a chance to do it all again, what advice would you give to a younger you?
Get a partner. As an entrepreneur there are so many things to attend to and if you have a trusting sound board whose interests are in line with yours it becomes all that easier. I have been fortunate with great support from my mentor and my mother but I never had a co-founder, which would have made the journey all the more smooth.
-What is your guilty pleasure?
Chocolate donuts! ... The darker the better.
-Where is your favourite city/place?
Udaipur, also known in India as the City of Lakes, where I recently married my best friend.

-Wolf or Badger?
All Sikhs are Lions, so I guess I have to say Wolf.