LCF graduate Tiravan Vanichnam is an innovative accessories designer who specialises in creative pattern cutting, 3D experimentation, and working with leather. Inspired by the art of origami and geometric forms, her collection explores the relationship between 2D and 3D forms through a one piece pattern cut and fold. Interactive, modern, playful and fine craftsmanship are the ethos behind her collection and brand.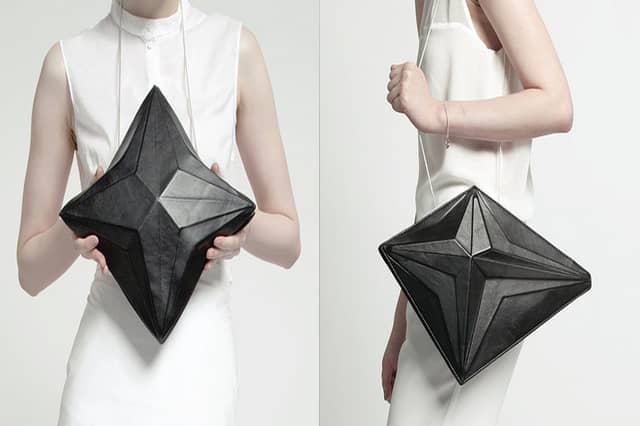 - Can you give us a bit of background on your brand, when you started it and why?
I graduated from London College of Fashion in June 2012 which I spent a year experimenting on the art of folding and leather folding technique to master my craftsmanship. I wanted to push the aspect of interactive and fun along with maintaining beauty of craftsmanship.
- What inspires your work?
For my `Flat to Form' collection, I experimented on the innovative combination of origami and leather. As we know it, origami is a highly exciting and potentially sophisticated form of art to explore, a subject I've always had an interest in. Paper has always been the most common material used for origami due to its physical abilities. And when working with leather, we more often than not associate with it fine craftsmanship, and that alone. Those are the traditional techniques used for both subjects respectively. The exciting part is when both of them come together. Coming up with ways of folding leather gives way to a new technique, whilst maintaining the traditional essence of fine craftsmanship.

http://youtu.be/_M4Ya-OIZ5I
- What is the most difficult aspect of running your own label?
Trying to maintain the concept along with commercial awareness can be quite challenging. On one hand I want to try and push the creativity and the folding – trying to create more and more intricate piece of art which that's the beauty of when I was in college I had these freedom to explore. But now running my own label – the awareness of functionality, wearability and how far can the customers dare to accept and buy into these concept.
- Which part of the creative process do you enjoy most, and least?
Most – experimentation process – 3D prototyping, paper mock up is my favourite.
Least – settling down on concept and themes – I always do too much research and draw so many inspiration from many source and find it hard to settling down on one theme.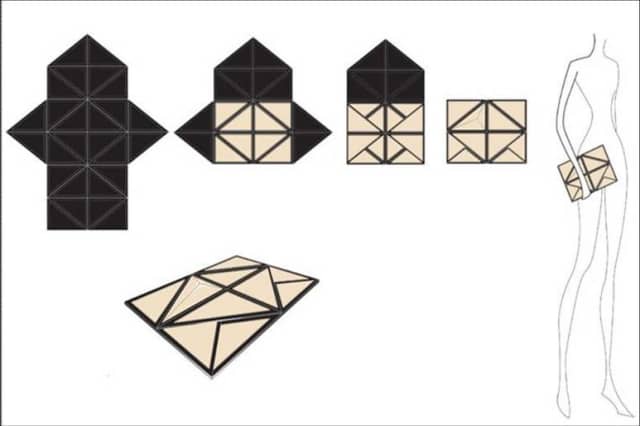 - Is music important in your working day, what is on repeat at the moment?
Yes I always music on the background with whatever I do, 'This Head I Hold' from Electric Guest is on repeat at the moment.

http://youtu.be/nVSiwMVaKe4
- If you had a chance to do it all again, what advice would you give to a younger you?
Do it fast and don't let any opportunity pass by.
- What is your guilty pleasure?
Music.
- Where is your favourite city/place?
London - so much to do here and always have exciting things going on all the time.
- Who inspires you?
Issey Miyake has always been a great inspiration to me.