British designer
Lara Lindsay
launched her second collection from her self-titled label this year. The entire collection is made in England,
 combining quality craftsmanship with originality to create an ethically minded, luxury accessories brand. We spoke to Lara to get the down low on the brand.
How did the formation of Lara Lindsay begin?
It all happened pretty quickly after completing my designer apprenticeship, my friends started asking for bags which allowed me to come up with styles based on their needs. Being given a practical brief but stylistic free reign allowed me to come up with a cohesive collection with functionality as a main focus.
My design career started when I realised a life behind a desk just wasn't for me. I packed in the safety of the 9-5 and apprenticed under a fantastic leather accessories designer in North London. The LARA LINDSAY brand started to take shape and the first full collection was launched in 2014. Now, on the second collection I am into my stride and am constantly looking for the next style, shape and colour inspiration.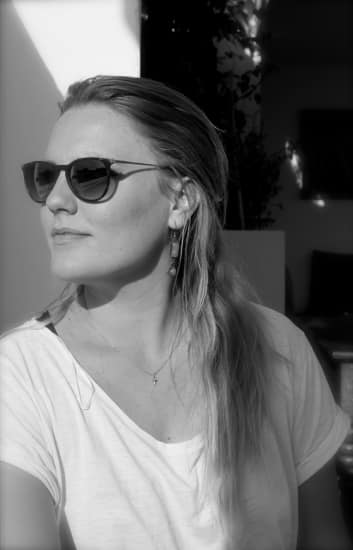 Have you always been interested in fashion?
Absolutely, although initially I was set on being a fashion designer, my love of leather came later!
What have been the highest and lowest points on your journey so far?
The highest is seeing bags that have taken months to develop, come together as one collection. There hasn't been a singular low point, but it can be hard to have utter confidence in your own decisions when no one else is there to corroborate them.
What was the inspiration behind your latest collection?
I wanted to create a collection of functional yet timelessly stylish bags, which would transcend seasonal trends. Everyone needs a classic black handbag, whatever the season!
Do you ever struggle to stay inspired?
Not so much with staying inspired as being overwhelmed with possibilities. Having too many ideas can be just as disabling. It means you don't have time for any of them!
Where is your go-to meeting spot?
Any independent café with a sunny seat and a good flat white.
How would you describe your customer base?
I don't think there is a particular age bracket that my designs fall into, but more a woman who is interested in quality and chic style. The understated lady, whether she is 28 or 82.
Is there anyone you would love to see wearing your designs?
Someone like Rosie Huntington Whitely or Alexa Chung both beautiful, timelessly stylish women.
What are the morals you run your brand by?
Keep it British! Although this does not allow for large profit margins and bulk production at the moment, it does mean that I can be really proud of supporting local merchants, business and trade. I also personally make all the samples and some production pieces allowing me to continually understand all the handbags design processes. 
Do you have a mentor?
No but I think this is important and am exploring options for this at the moment.
What apps keep you sane?
I am constantly listening to audiobooks and dramas while a work, so apps like BBC iPlayer Radio are fantastic. It means I have listened to so many of the classics that I would never have got round to reading.
If you could only wear one piece from your collection, what would it be and why?
The piece that I could not be without it the Picton Cross body, it is so useful as an everyday small bag. It is structured and secure, so you never feel like anything will get lost and it fits all your essentials but with no room for unnecessary additions!
What's the biggest style mistake you've ever made?
There is a photo of me somewhere deep in a family album in a bright orange velvet tunic as an awkward 13 year old which is never seeing the light of day!
Is there another designer whose work you particularly admire?
I hugely admire Ally Capellino, a designer who has proven that you can stay British and be successful. Similarly the brand Hush UK have created a collection of simple styles that just work so well.
What's the best piece of advice you've ever been given?
To listen to advice and take it on board but sometimes with a pinch of salt!
What drew you to Wolf & Badger?
I felt that the two brands would work really well together and I loved the idea of a shop made up of entirely independent designers.
Where do you see the brand in 5 years?
I would love to see LARA LINDSAY stocked in a number of boutiques and larger department stores, with the collection branching out into a brighter colours range too.