My Name is Lolo was formed as a result of Ana Belén López Santiago's desire to create something beautiful and have full control over it. After many years spent working in fast paced technology projects where her input was limited, Ana wanted to start something from scratch, and have full involvement in the process from start to finish. Her career previously had been somewhat unconventional, having studied to become an engineer, but a change of environment at My Name is Lolo has allowed Ana to see things from a different perspective.  
Why espadrilles?
I like to do things my own way and I wanted to start with something beautiful and simple that reminds me of happy moments; espadrilles. But of course, none of this would have happened without my husband's support and my sister's collaboration who is the other half of My Name is Lolo.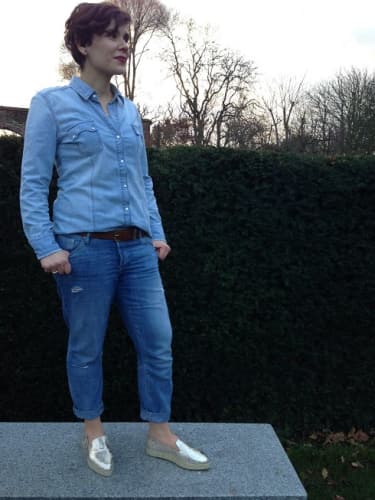 What have been the highest and lowest points on your journey so far?
The lowest point was having all of our production confirmed with a couple of factories and being told at the very last minute that it couldn't go ahead. We had to find another factory but it ended up being better than the one we had previously.
The highest was definitely when we received the first batch of espadrilles. Seeing them finished was very satisfying when a few months earlier they had only been in my mind.
How would you describe your customer base?
They are professional, willing to know where their products came from and appreciative of the craftsmanship that goes into each espadrille.
What are the morals you run your brand by?
Respect and fairness. Respect the process, the artisans, the time needed and set a fair price.
Who is your mentor?
My parents. They have run their own business for well over 50 years.
What inspires you?
Life. I am a curious person and like to keep my eyes and ears open to see what's out there.
What building holds the most sentiment for you?
In Pliego, Murcia, Spain where I am from, my family home is special to me it means pure love and family. In Madrid, Spain, where I studied and met my husband, it's the Sabatini Gardens and finally in London where I keep growing as a person and a professional, my favourite building is the Tate Modern.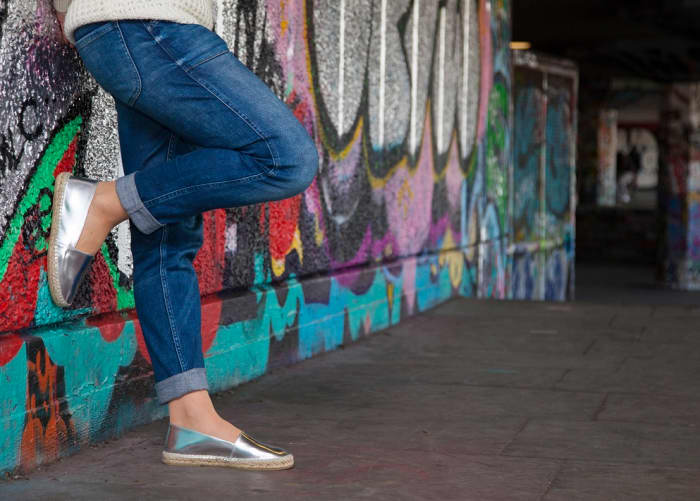 What is your most treasured possession?
My wedding ring.
What motto do you live your life by?
Will. If you really want it, roll up your sleeves and go for it.  No one is going to do it for you. And of course, pick your battles. My time, patience and energy are finite.
How do you keep your body and mind healthy?
Lots of talking to family and friends as well as swimming and walking.
Where do you see the brand in five years?
I am curious about what people want and how they came to be where they are now. I want 'My Name is Lolo' to be a platform where we can show not only what we do, but what other people want to do, their experiences and aspirations. 
What drew you to Wolf & Badger?
Their support for new designers.
What one thing would make your life better?
A lift, I live on a third floor with no lift. 
Meet Ana and the My Name is Lolo team at our Notting Hill store this weekend, enjoy Spanish wines and cheese with 10% off the collection.