Rachelalex is a high-end womenswear label based in Sydney, established by sisters Rachel and Alex. Alex left university with the Vogue Designer of the Year award and after graduation both Rachel and Alex moved to London to gain experience with some of the industry's best, including Peter Pilotto, Mary Katrantzou, Emilio De La Morena and Swash London.  Unexpectedly, they were invited to show at the New Generation show 2014, as part of Mercedes Benz Fashion Week Australia.  They both took a leap into the unknown and decided to move back to Sydney to start Rachelalex together.
Have you always been interested in fashion?
From early on in our lives we have always been surrounded by art and design. We both have always wanted to work in the creative field of design, even though we didn't know where we would end up.
What have been the highest and lowest points on your journey so far?
The highest points so far include receiving the Vogue Award for Alex's graduating collection and consequently, being selected to show at Pret-A-Porter Paris in 2013. Together, we launched RACHELALEX into the US market last September in New York. And of course, stocking at Wolf & Badger!
Starting a new company from scratch is never easy - it has been a massive learning curve.  Both coming from a design background, we have had to take on so many aspects of a business, from production to sales, PR and marketing - there is so much to take on board within a short space of time.  If only there were more hours in the day!  
What was the inspiration behind your latest collection?
Glass'15 looks toward translucent escapism. The collection is inspired by terrariums, ultimately creating a small, personalized world within an existing world; a perfect paradise to escape to. Glass'15 portrays a vivid mix of collage and colour that interplay to form RACHELALEX's unique prints. 
Do you ever struggle to stay inspired?
Creative aspects constantly surround us. We both bounce ideas off one another when a creative thought comes to mind and we continuously expand on our ideas.  All of our prints are designed and created from our own imagery, both photography and illustration.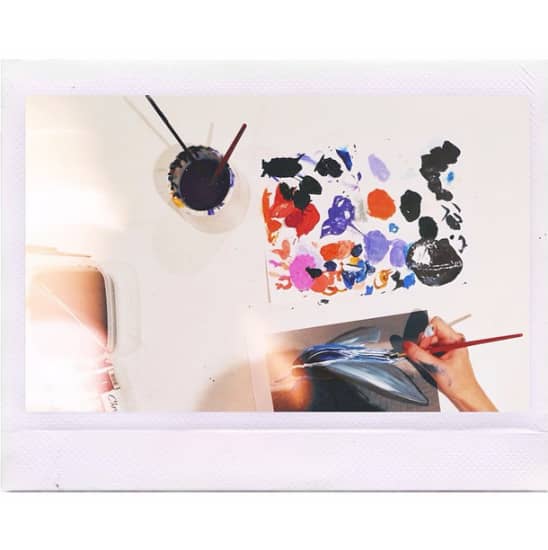 Where is your go-to meeting spot?
In Sydney, The Grounds of Alexandria is a local institution.  When we were hanging out in London, our local go-to was Moosh in Fulham after a night of one too many English G&T's .
 How would you describe your customer base?
The RACHELALEX woman is contemporary, colourful, of all ages, and walks to the beat of her own drum. She is her own definition of beautiful.
 Is there anyone you would love to see wearing your designs?
We adore Alexa Chung, Keira Knightly and Susie Lau.  Their styles are incredibly original and effortless which are two key elements to the RACHELALEX story. 
 What are the morals you run your brand by?
RACHELALEX is strongly defined by feminine silhouettes that are complimented by digitally engineered prints, which are designed in totality by Rachel and Alex.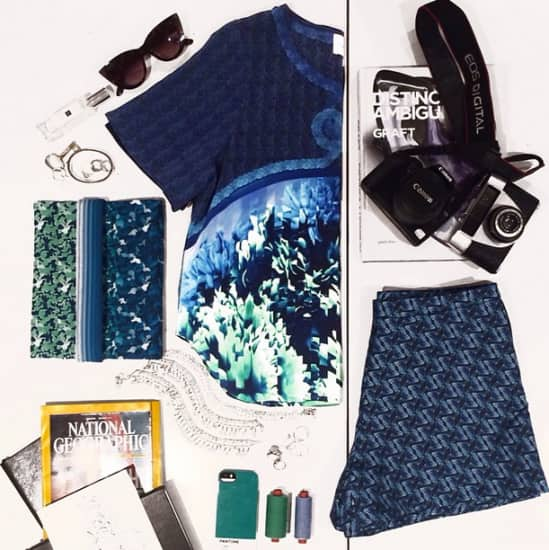 Do you have a mentor?
We have a mentor from the Australia Fashion Chamber (AFC) who is a wonderful and inspiring women within the industry, she has provided us with some great advice.
 What apps keep you sane?
Instagram and Maps - we are always getting lost! 
 If you could only wear one piece from your collection, what would it be and why?
The Evermore Top and Evermore Skirt.  Wear them together as a set or as separately - the Evermore Top with cigarette trousers to a lunch date and the Evermore Skirt with a crisp white, button-down shirt tucked in at the waist for an ultra flattering silhouette. 
 Is there another designer whose work you particularly admire?
We appreciate the craftsmanship and complete integrity of Spanish fashion house, Delpozo as well as the fun and unique identity of Kenzo.
 What's the best piece of advice you've ever been given?
Listen to your gut and don't settle for second best.
 What drew you to Wolf & Badger?
The collective creatives W&B has drawn together on their site from all parts of the globe.  It is such a honour to sit alongside emerging creatives within the industry!
 Where do you see the brand in 5 years?
In 5 years, the RACHELALEX women will be all over the world, from Mexico to USA, Africa to London.