When someone invites you to try a new lobster restaurant, the answer is always yes.  Especially if it's a place offering every type of lobster you can imagine; think tails, rolls, mac 'n' cheese and even deep fried lobster legs. The new place in question is Lobster Kitchen, situated on Fitzrovia's Great Russell Street in the heart of Central London.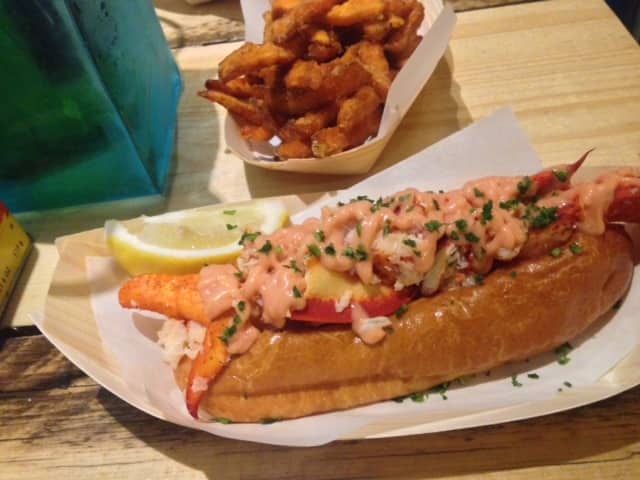 Being tipped as a 'high-end takeaway', this casual joint is the perfect place to grab a bite whether you're stopping off mid-shop for a refuel, or just after some tasty seafood at a very reasonable price.
Seating just 40 diners, squeeze your way onto one of the wooden sharing tables and enjoy the Lobster Kitchen's nautical theme with its recycled buoys and lobster traps hanging from the ceiling. 
Choose from 'the garlicky one', 'the Asian one' or 'the skinny one', these are lobster rolls that you cannot go wrong with, fresh and full of flavour.  But the real star of the Lobster Kitchen lies within the mac n cheese, which really is clawsome.
Visit the Lobster Kitchen at 111 Great Russell Street, WC1B 3NQ, Monday - Friday 11am-11pm.