In true new year's fashion I lasted all of 4 days on my detox diet before succumbing to the prospect of an indulgent evening out at the new Electric Diner in Notting Hill.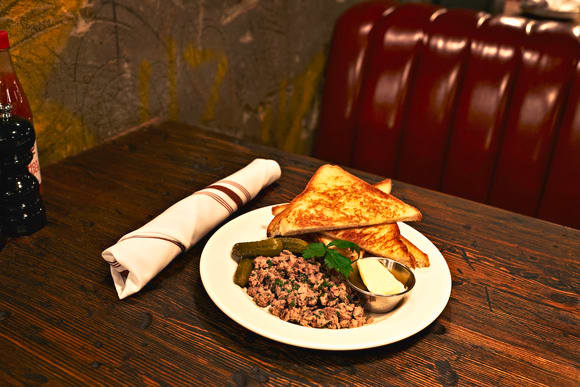 Recently renovated following a fire, the Electric is now a trendy diner replete with burgundy banquettes, exposed brickwork, slightly aloof staff and all the other things you might expect of a diner from the Soho House group. Having said that, it actually is really good.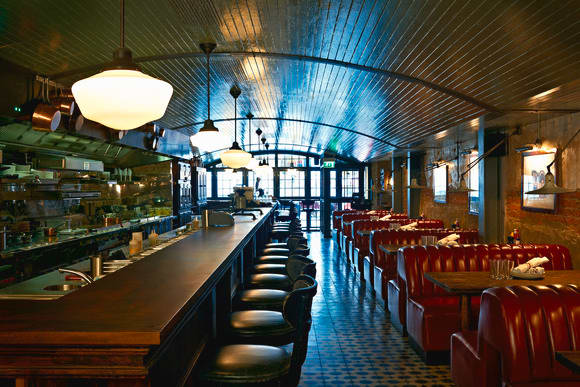 Not a huge fan of the last incarnation of the Electric, I was pleased to see a new and interesting albeit slightly confusing menu with a good selection of tasty sounding dishes. Opting for the single cheeseburger, I soon discovered that someone at Electric Diner clearly has a fundamental misunderstanding of the word 'single' as my burger consisted of two patties while the 'double' apparently comprises not two but three delectable discs of meaty goodness.
After debate amongst our cohort and with further vindication from our friends over at Burgerac.com – the ultimate online burger resource – we are happy to proclaim the burger at Electric Diner amongst the very best in London, up there with our other favorites from Meat Liquor and Lucky Chip.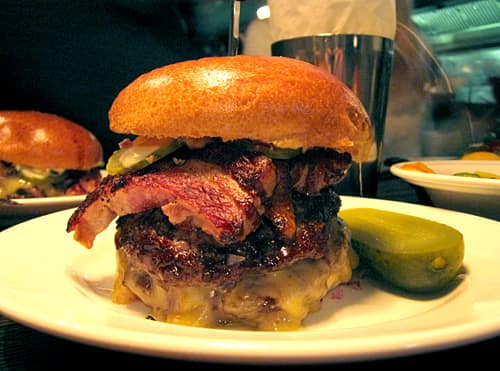 We suggest ordering Electric Diner's cheeseburger with their decadently delicious hash browns rather than the slightly disappointing fries for a special treat. The side of broccoli, with its smoky and zesty flavour, was also a hit amongst our group and equally deserves an honourable mention. Whatever you order though, the atmosphere, service and seemingly all-round good food makes a lunch or dinner at Electric Diner a great choice for those living near Notting Hill or out shopping on Portobello Road.
Happy new year everyone!
Visit Electric Diner at191 Portobello Road,LondonW11 2ED
www.electricdiner.com
@ElectricDiner