This week we tried the latest in the Soho House line-up of eateries - Chicken Shop in Kentish Town.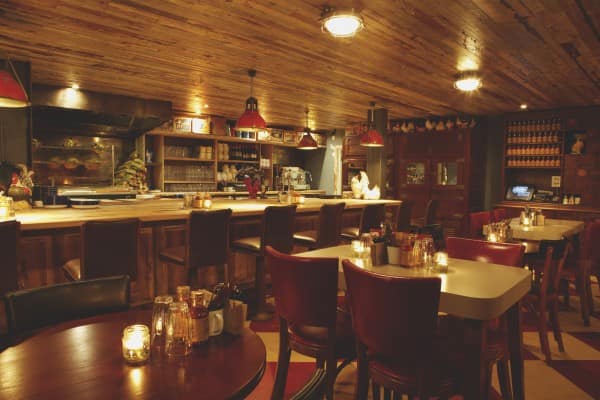 Find the somewhat low-key entrance next to the also-new Pizza East on Highgate Road and get ready to eat some chicken. If you like Nando's then you'll LOVE chicken shop. If you don't like Nando's, well... you'll still love chicken shop.
A simple and short menu made it an easy choice to go for a whole chicken to share alongside one of each of the sides. The option is there to wash down your chicken with a simple choice of a few wines and beers, all at seemingly good value prices, but we weren't drinking that night due to a somewhat heavy one at Meat Liquor the previous evening (a must-visit if you haven't yet been for their Dead Hippy Burger).
The chicken is clearly the star of the show at Chicken Shop, fresh off the rotisserie grill and chopped up for ease of eating. Absolutely delicious, particularly with the homemade hot sauce generously supplied at each table.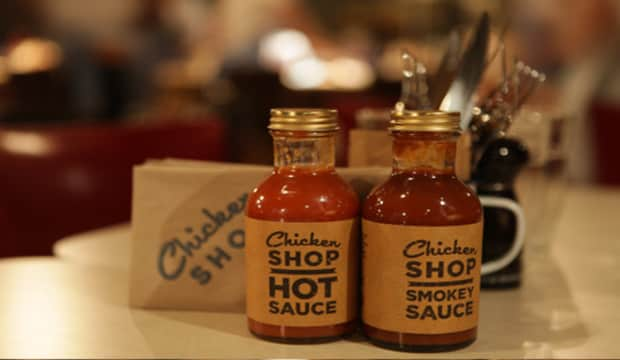 Sides were certainly no disappointment, with the chips in particular being a particularly tasty crinkled variety and the corn on the cob being swathed in melted butter - yum!
We skipped dessert as cinema popcorn called, but the apple pie looked fantastic as it was being served at other people's tables from a big dish.
So, if you like chicken, and who doesn't, then this is an absolute must-visit for anyone willing to make the trek up to Kentish Town. A sister site in Notting Hill soon by any chance please?