The lovely Broken Hearts girls, Amber and Nisha paid us a visit this week at the boutique to come and have a peek at all our pretty things!
We had to take a picture of their super cute outfits in front of our window display – created by knitwear designer Melanie James.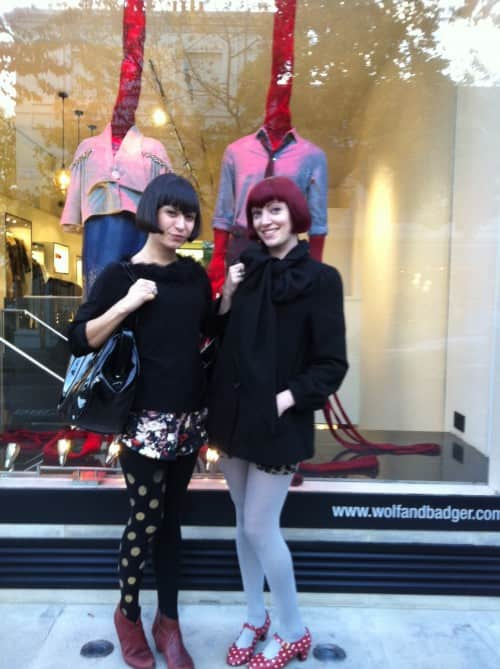 You can hear the Broken Hearts Peppermint Candy radio show on Jazz FM every Thursday between 6 -7 pm.